Sugar Creek Retreat Cabin Rental

Enjoy this beautiful 3 bedroom Blue Ridge cabin rental along Sugar Creek.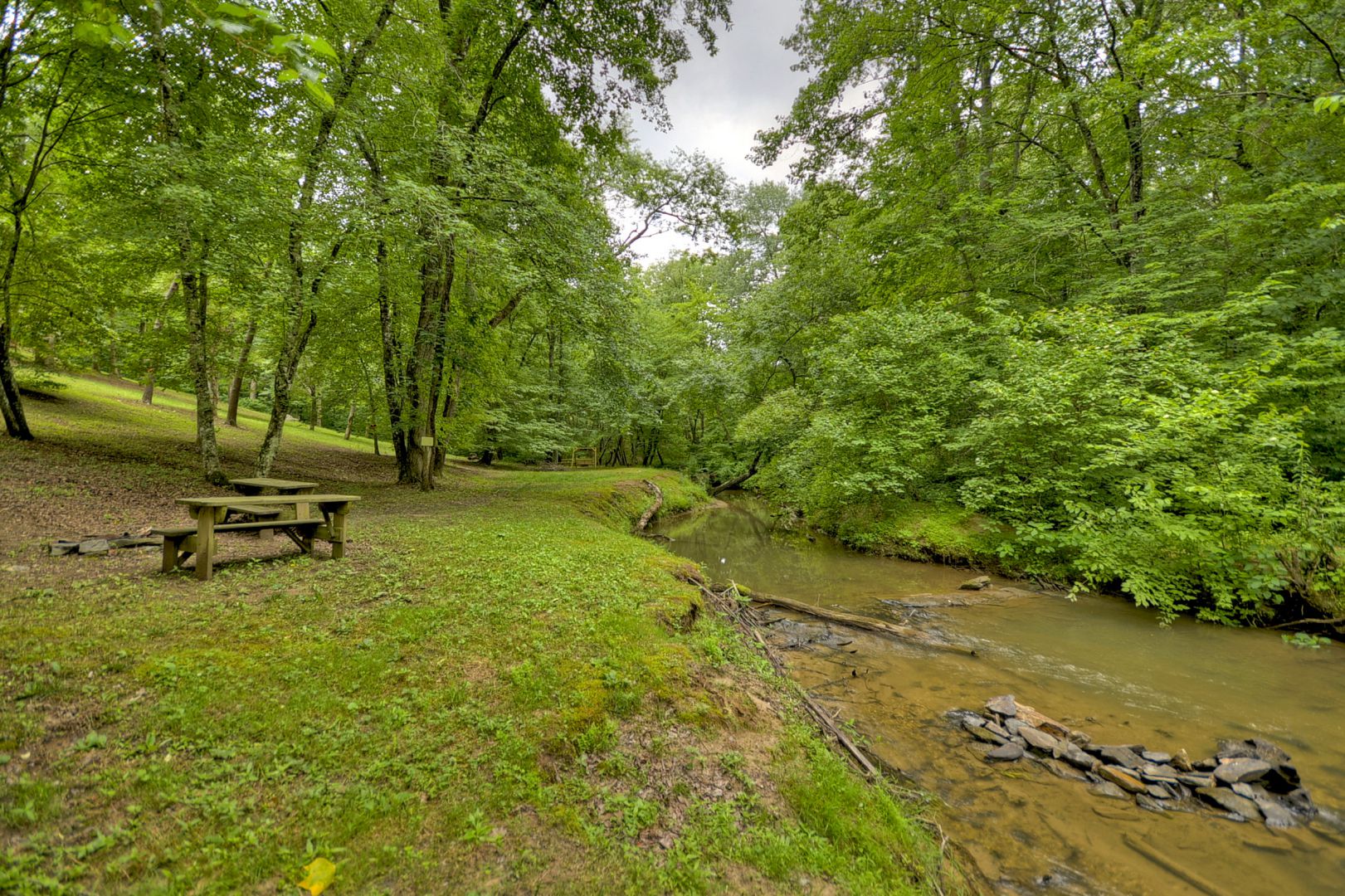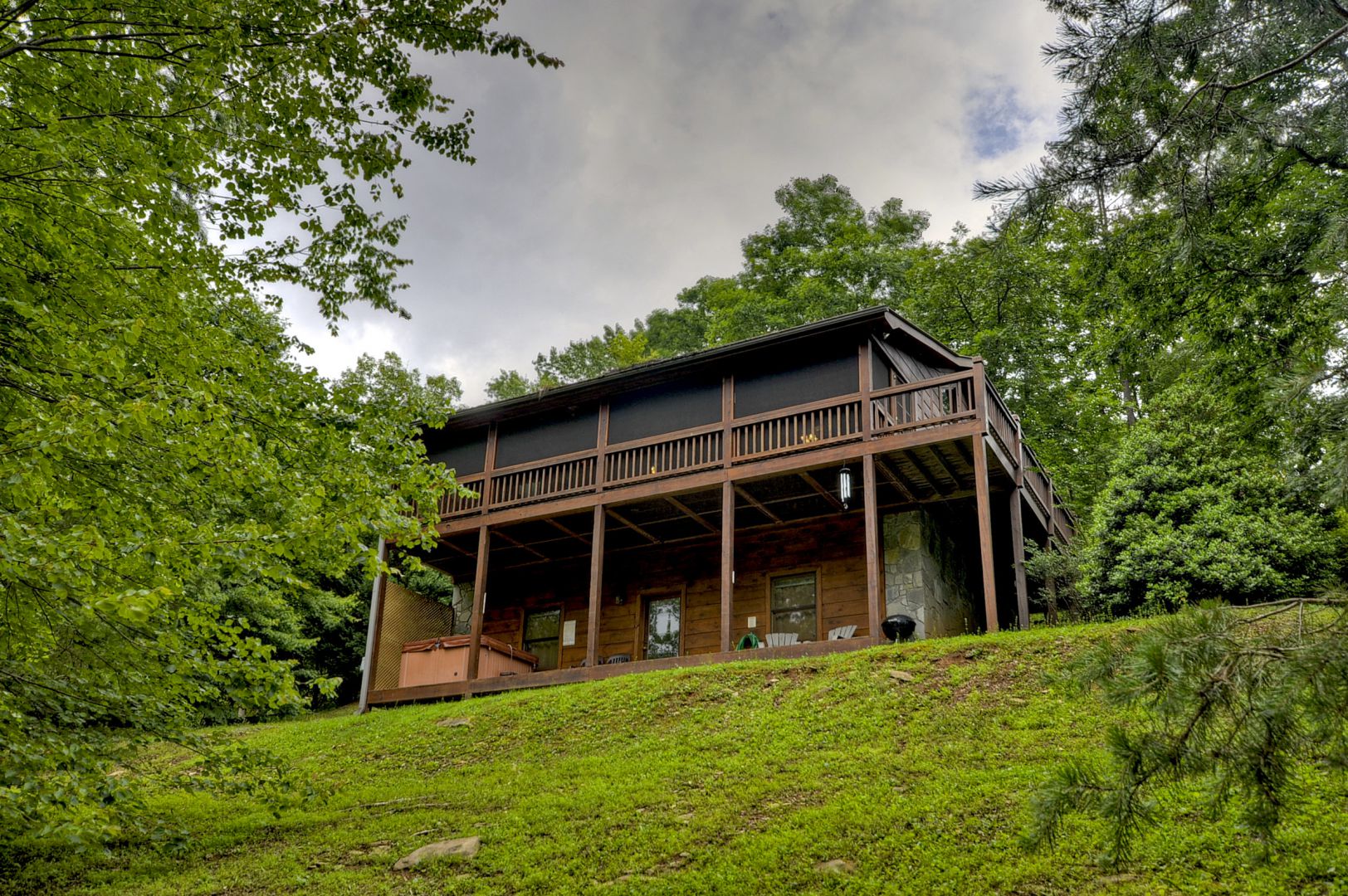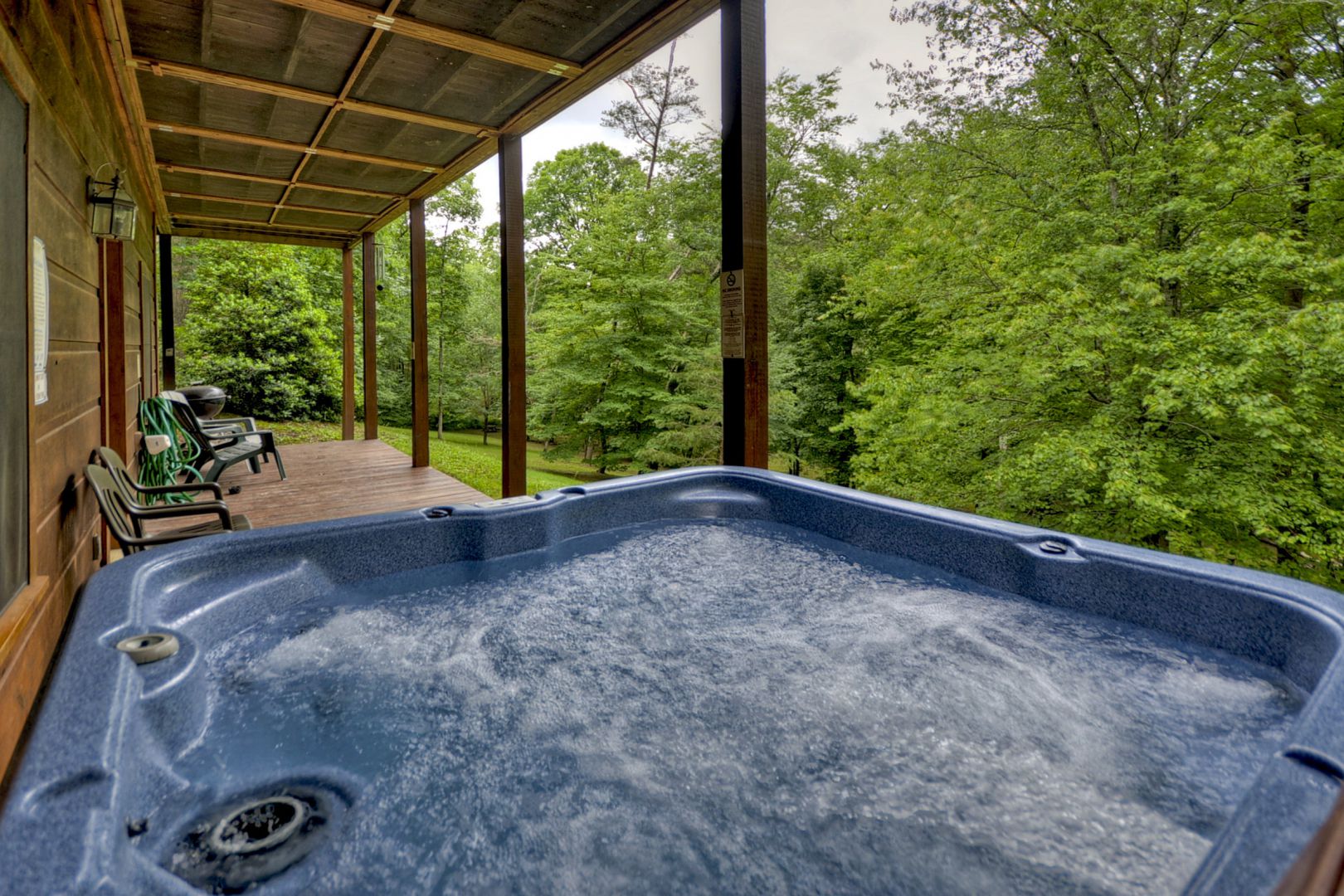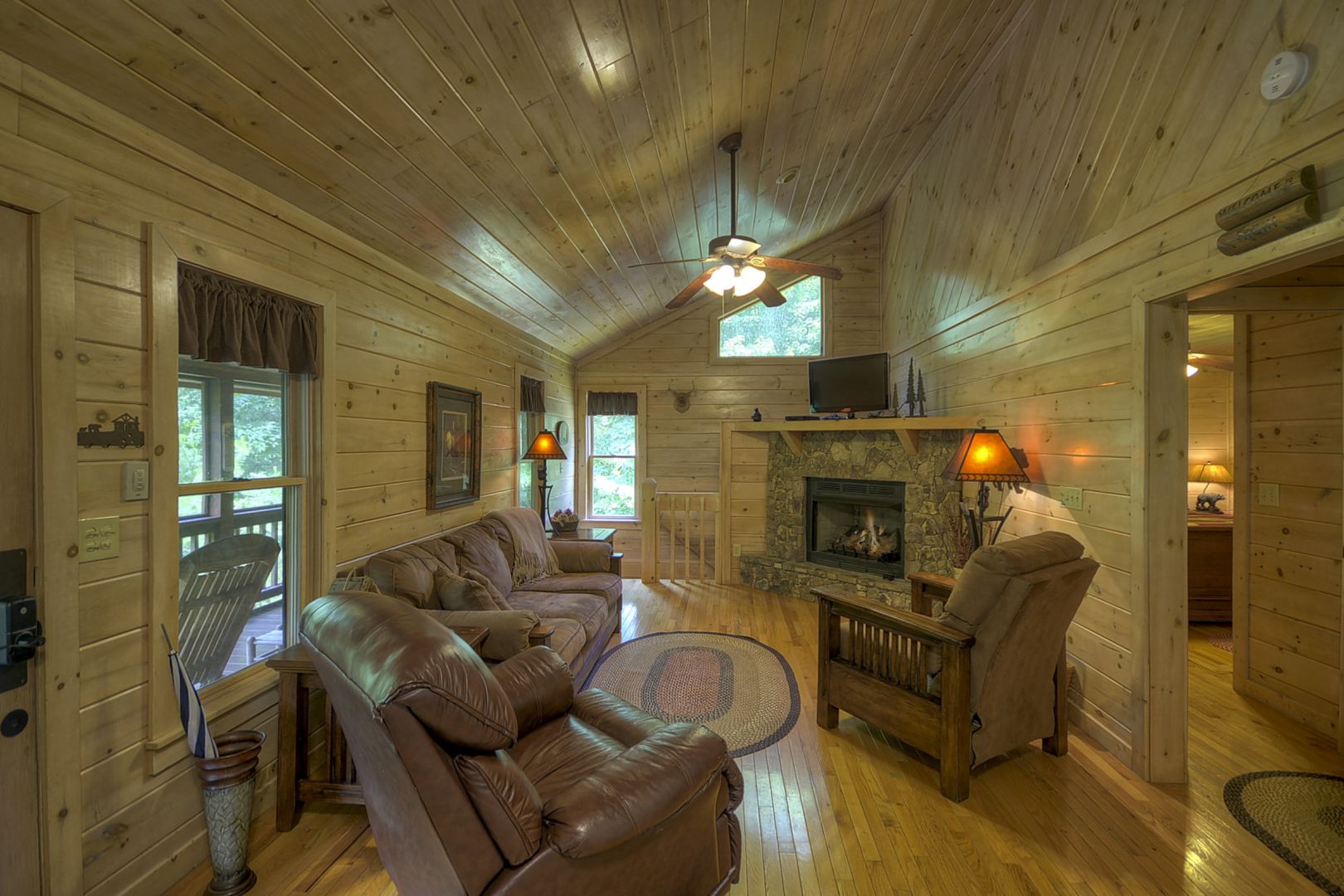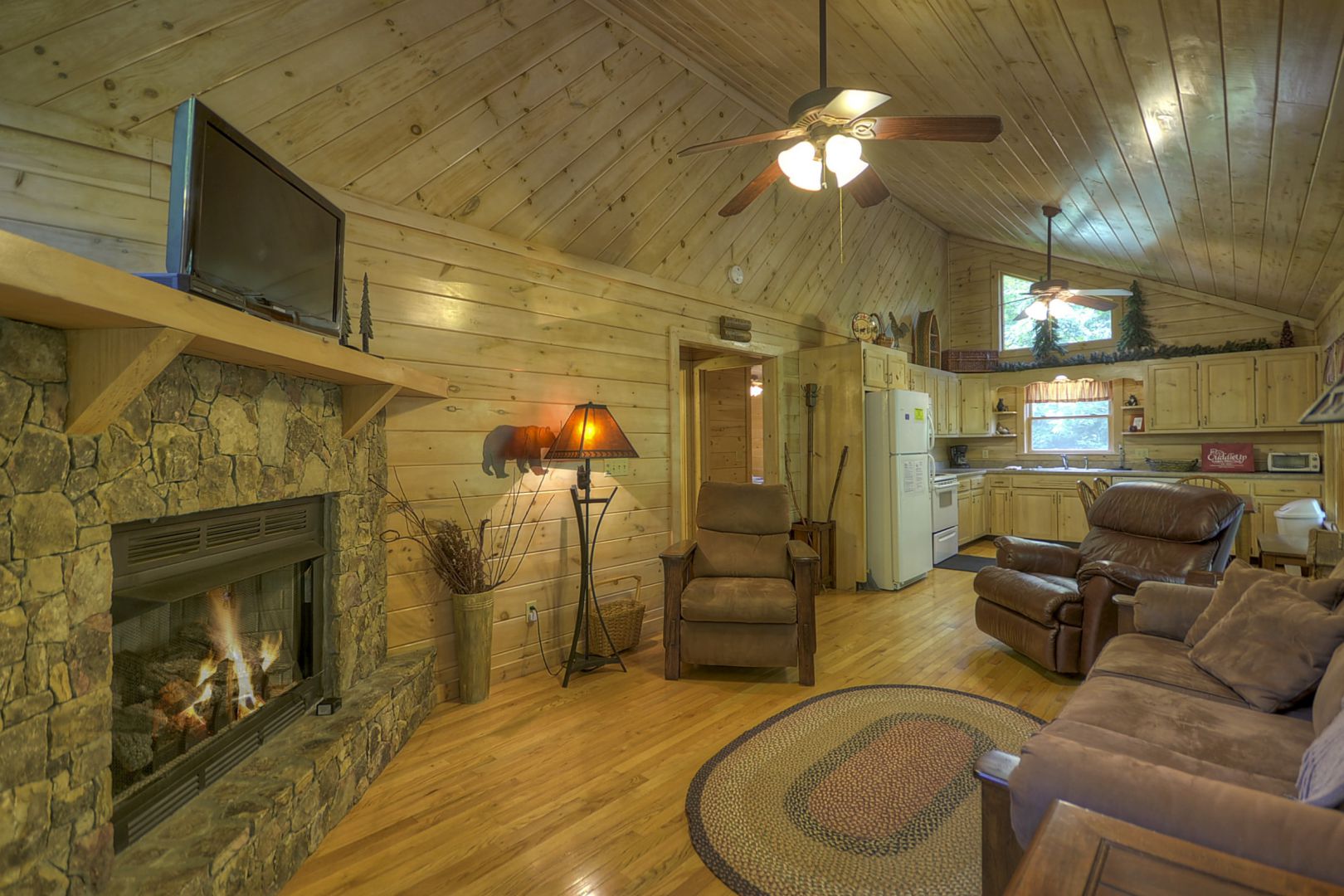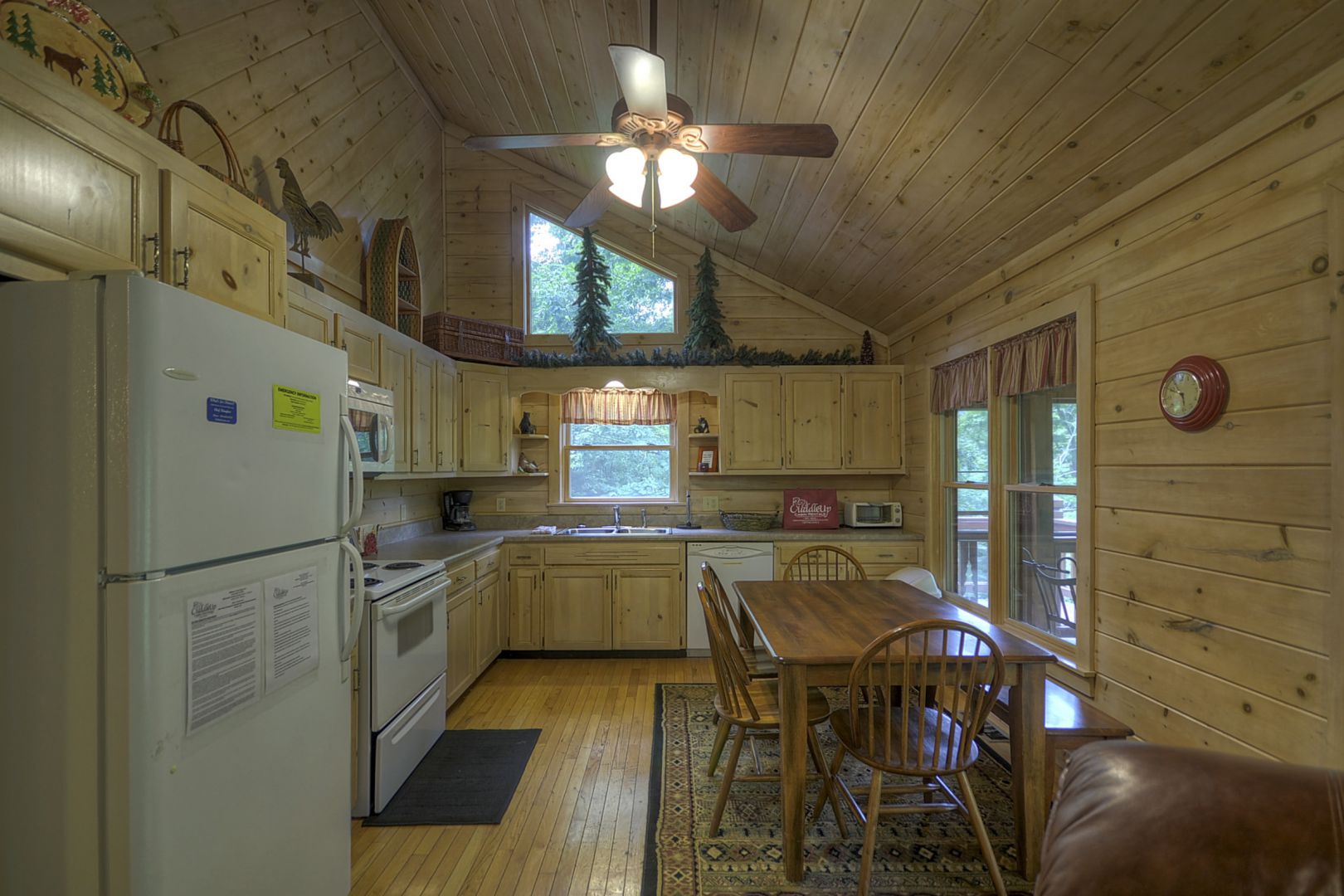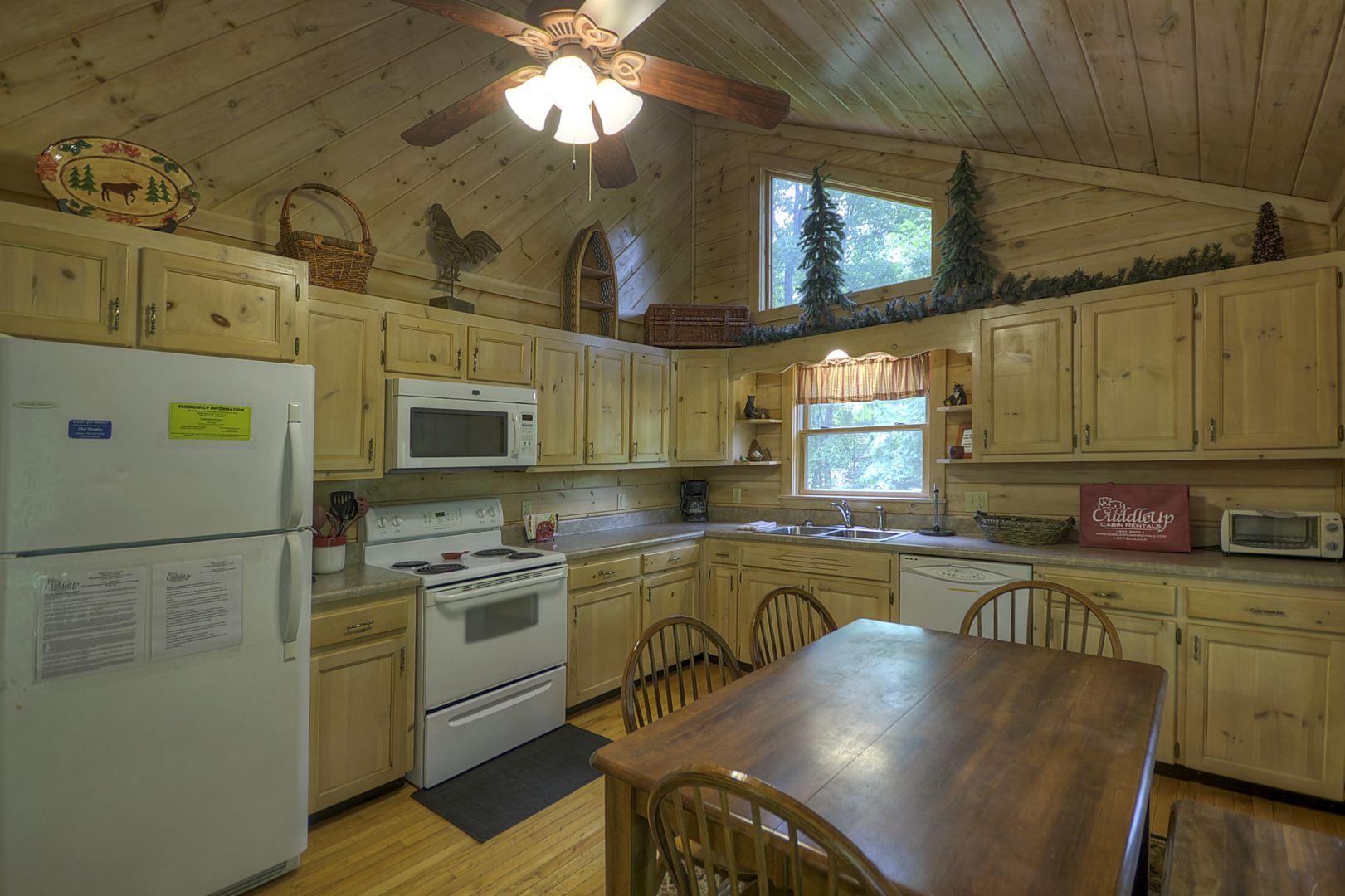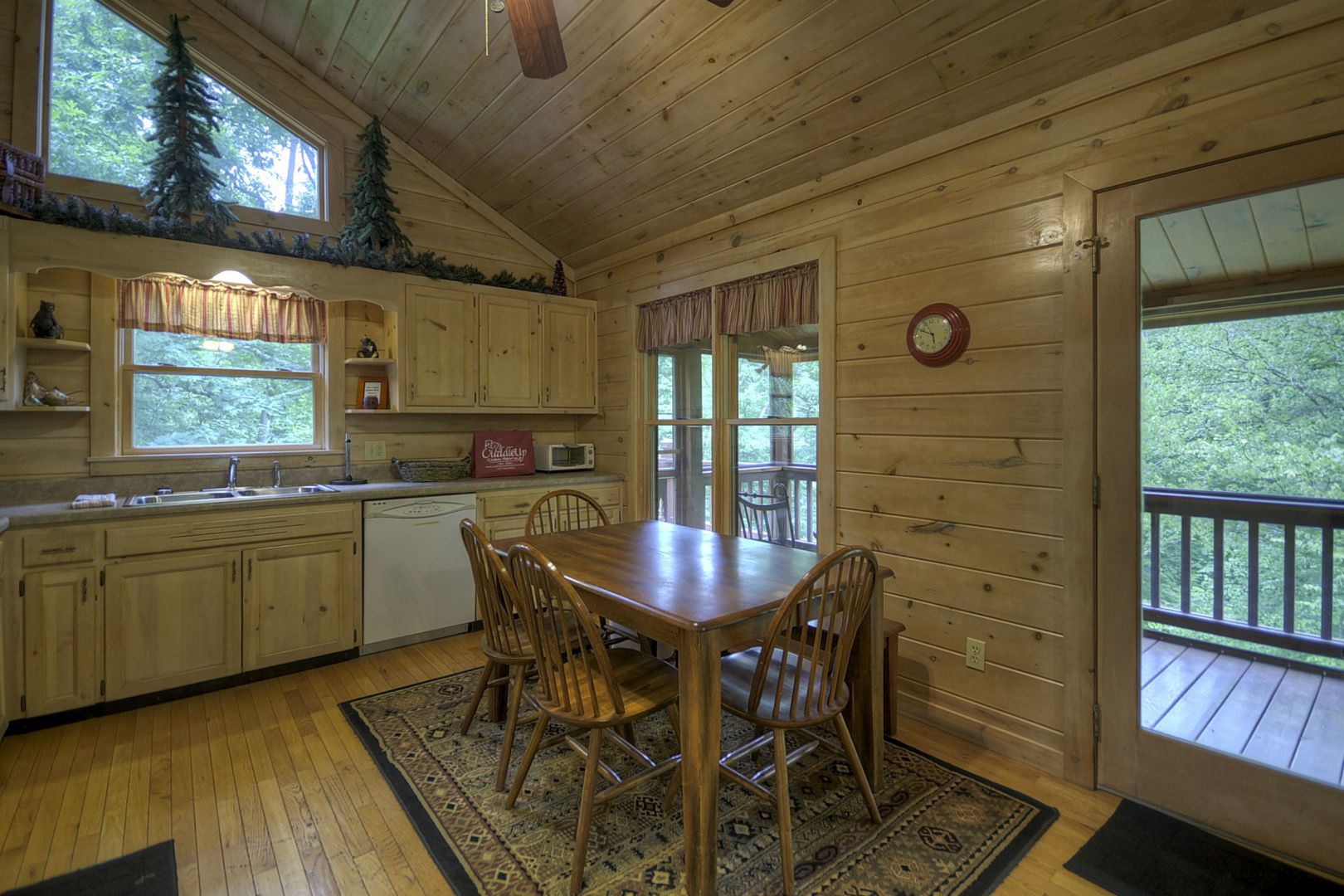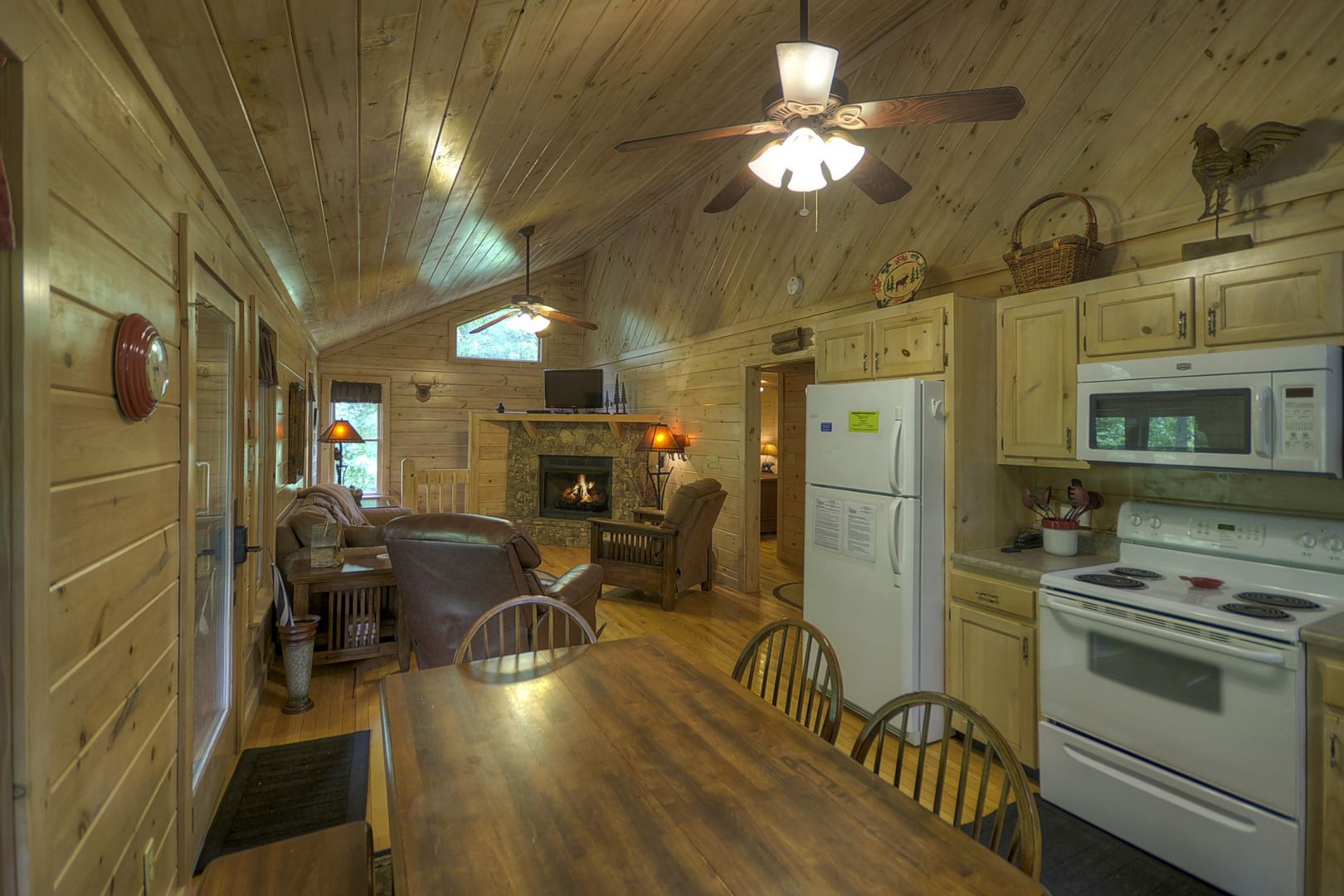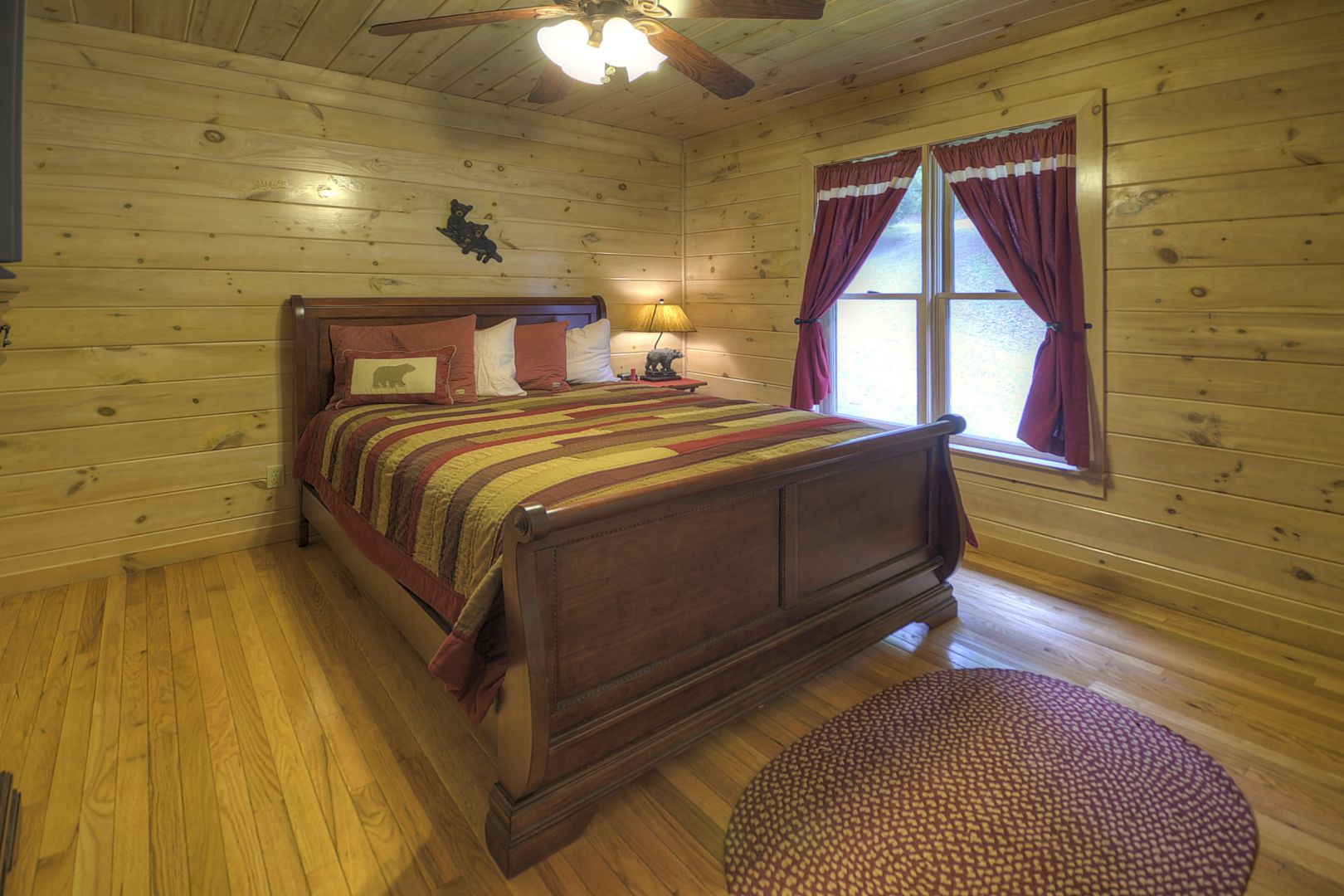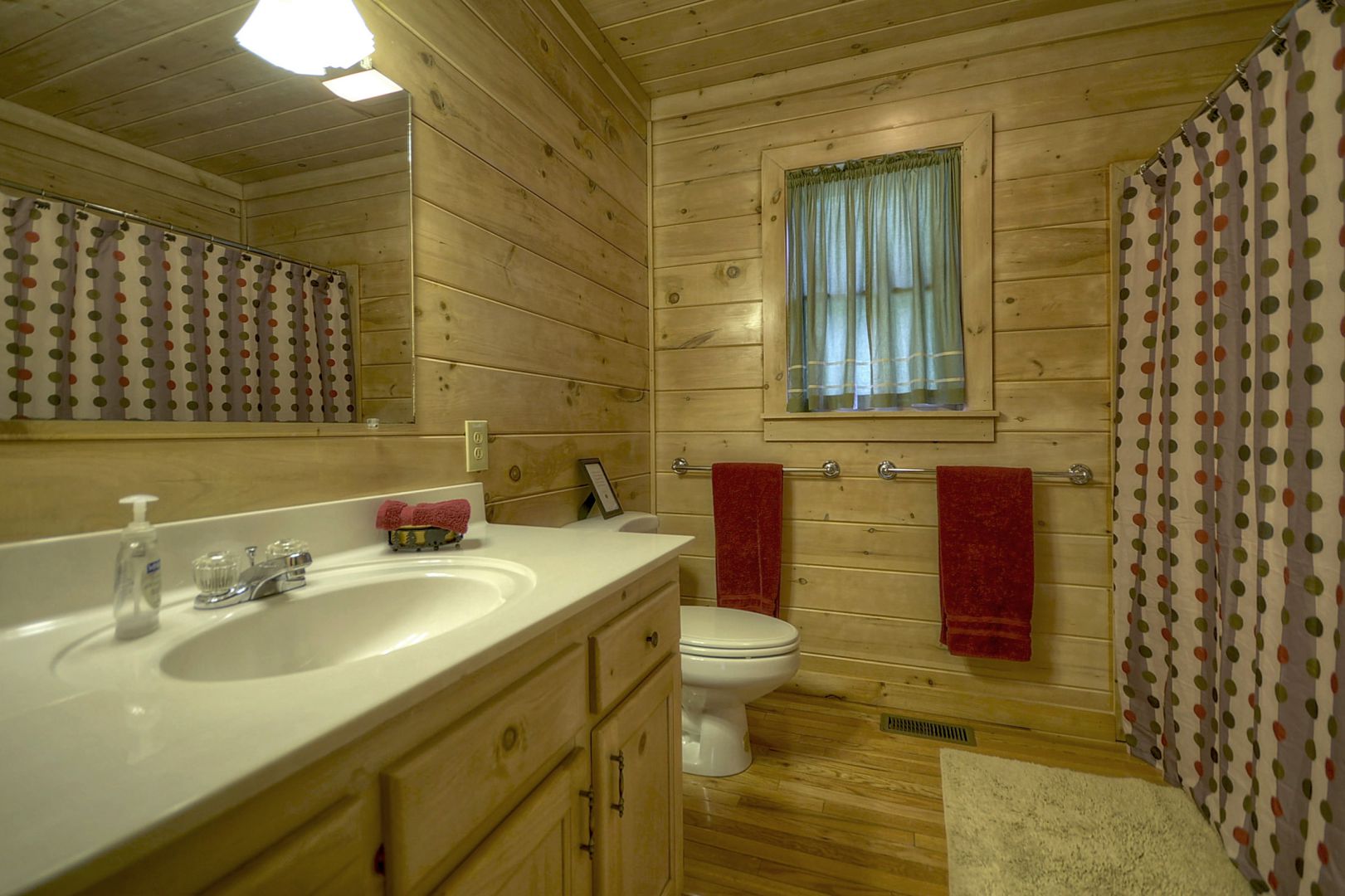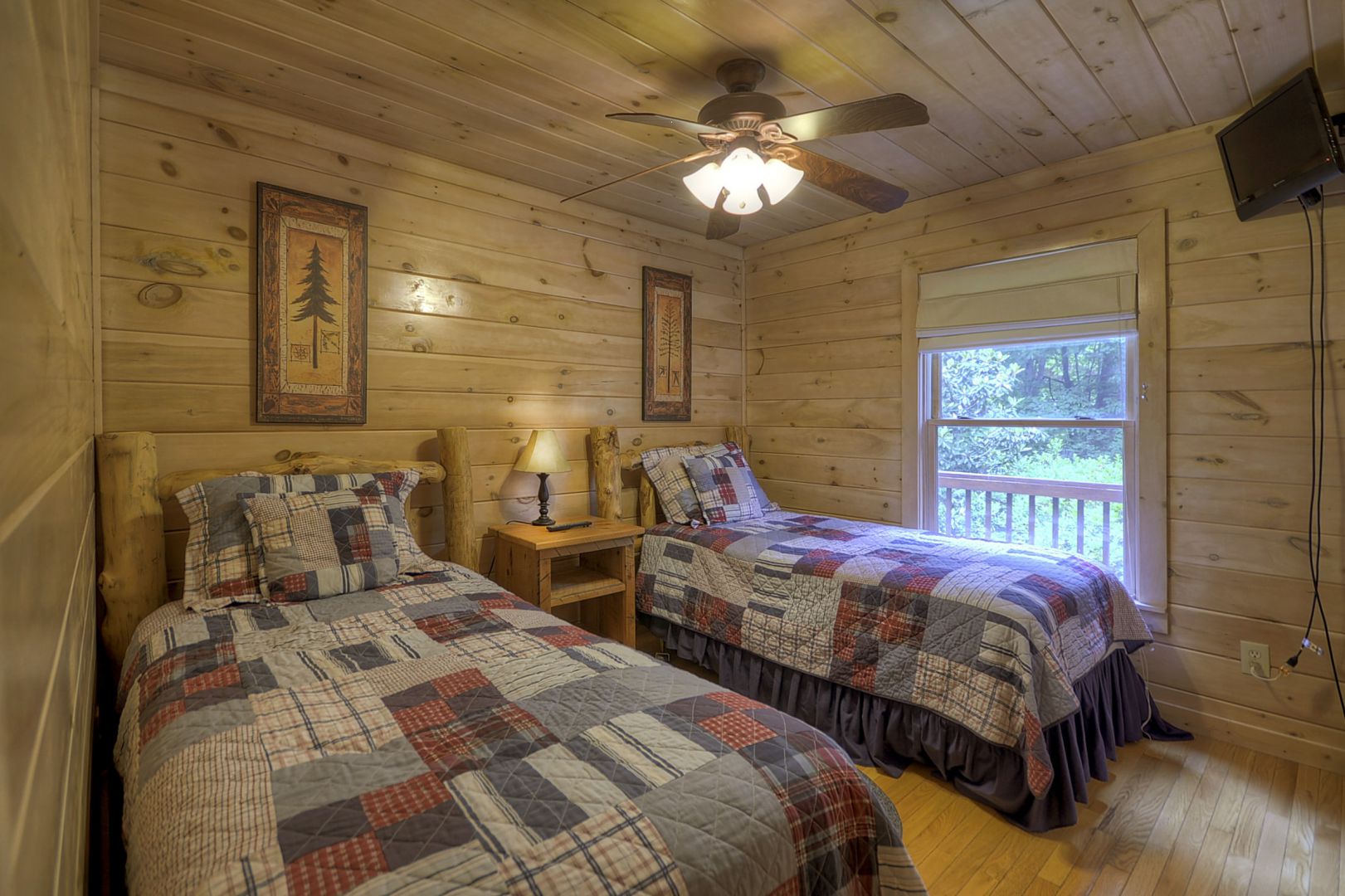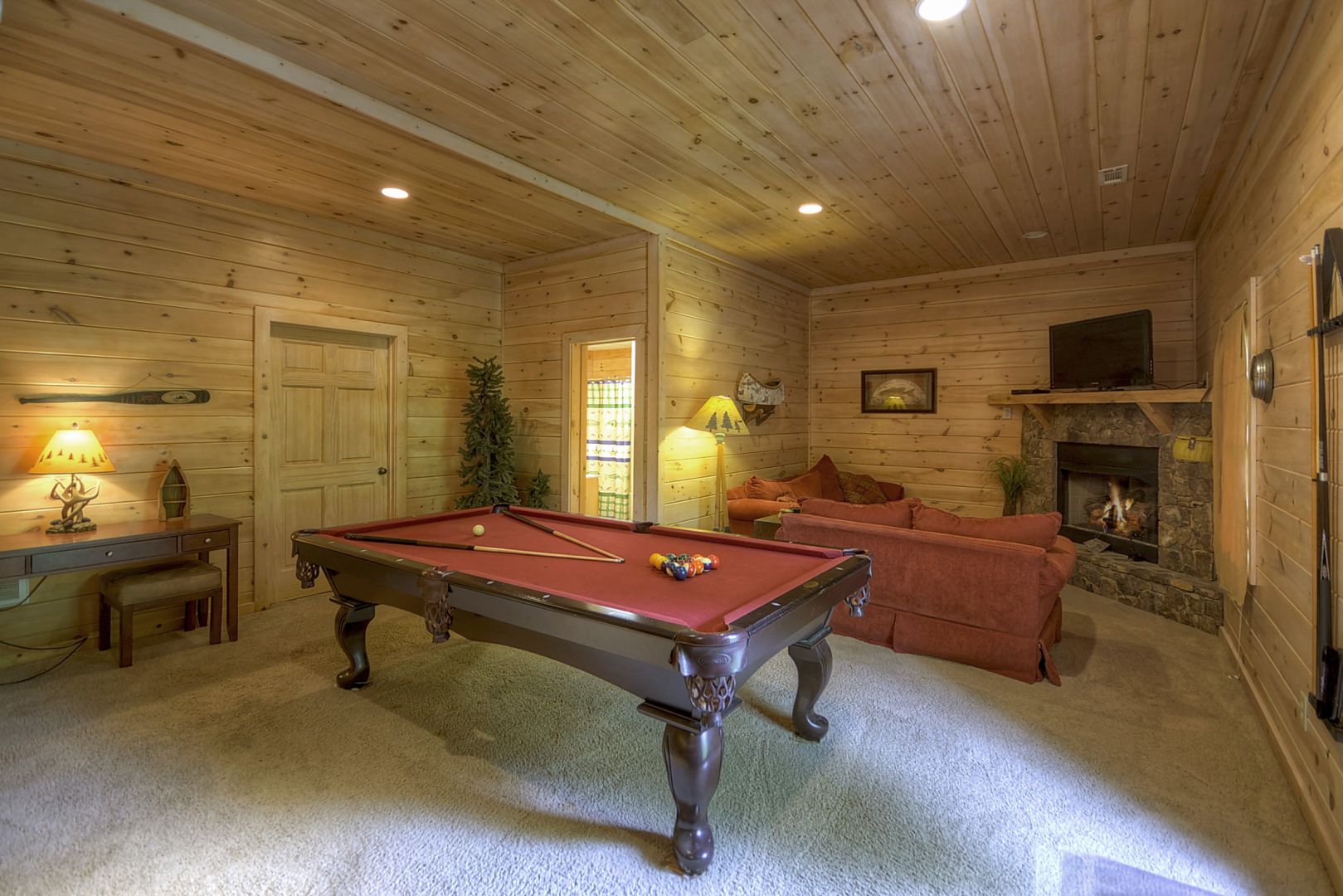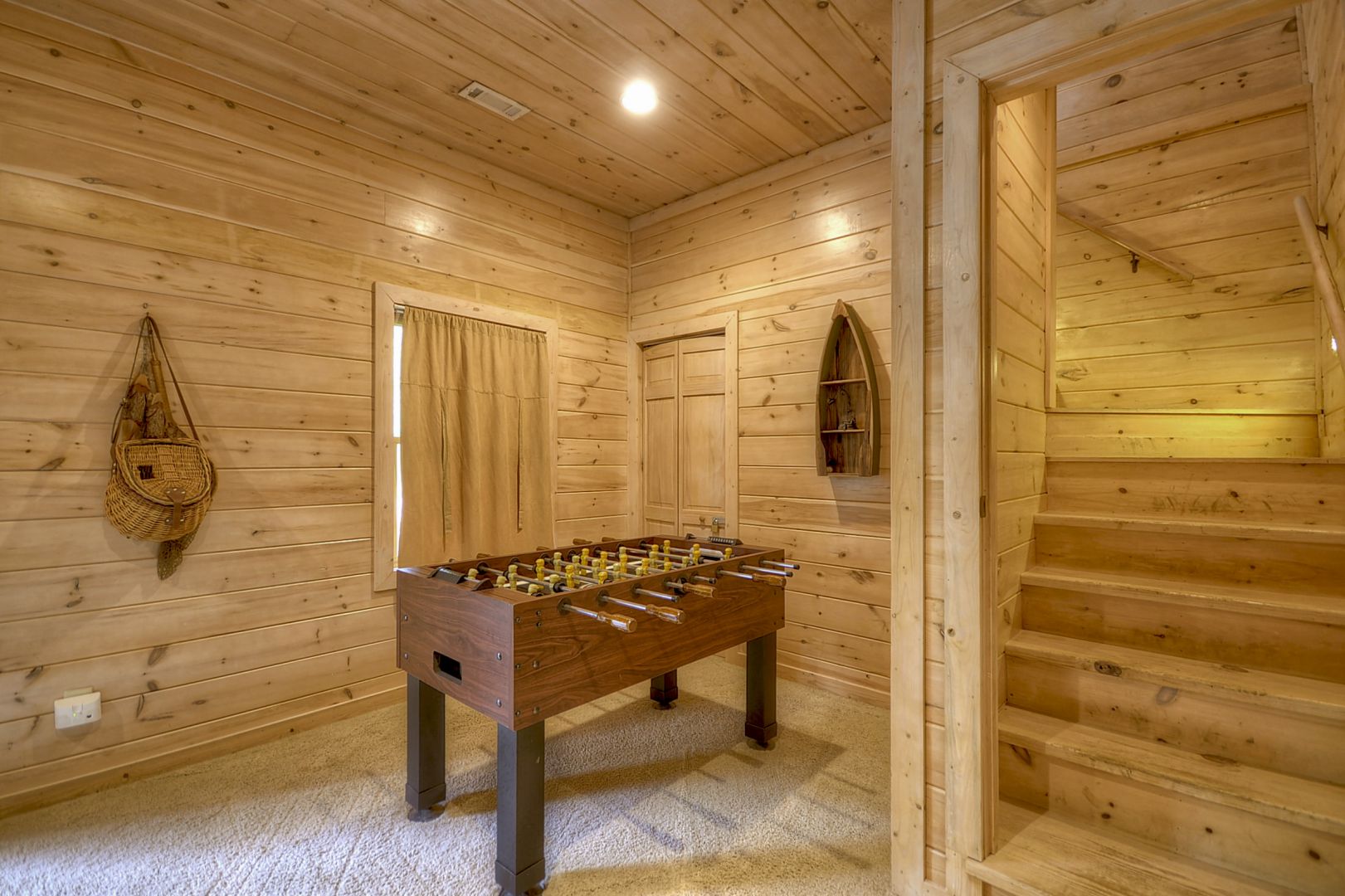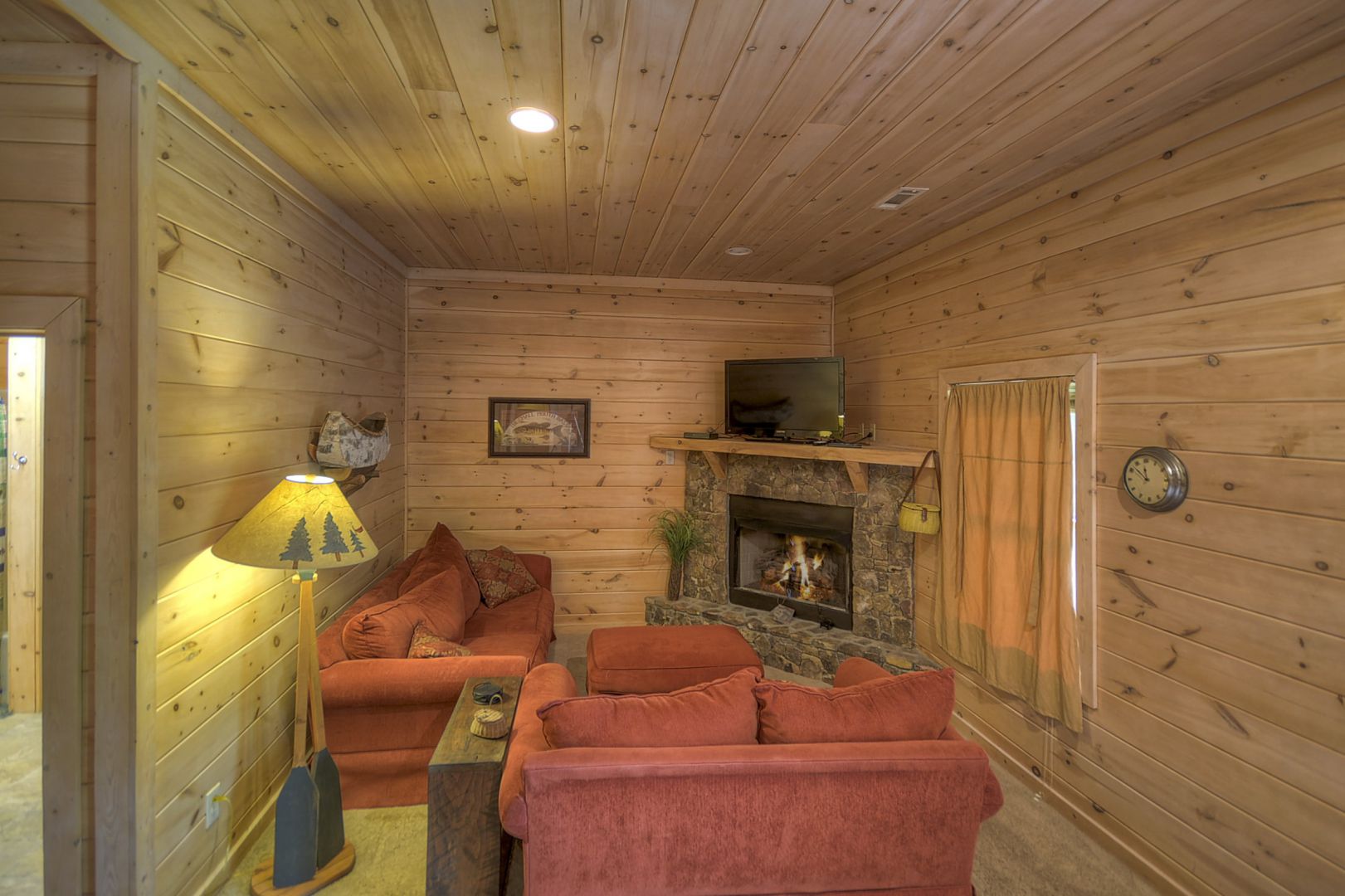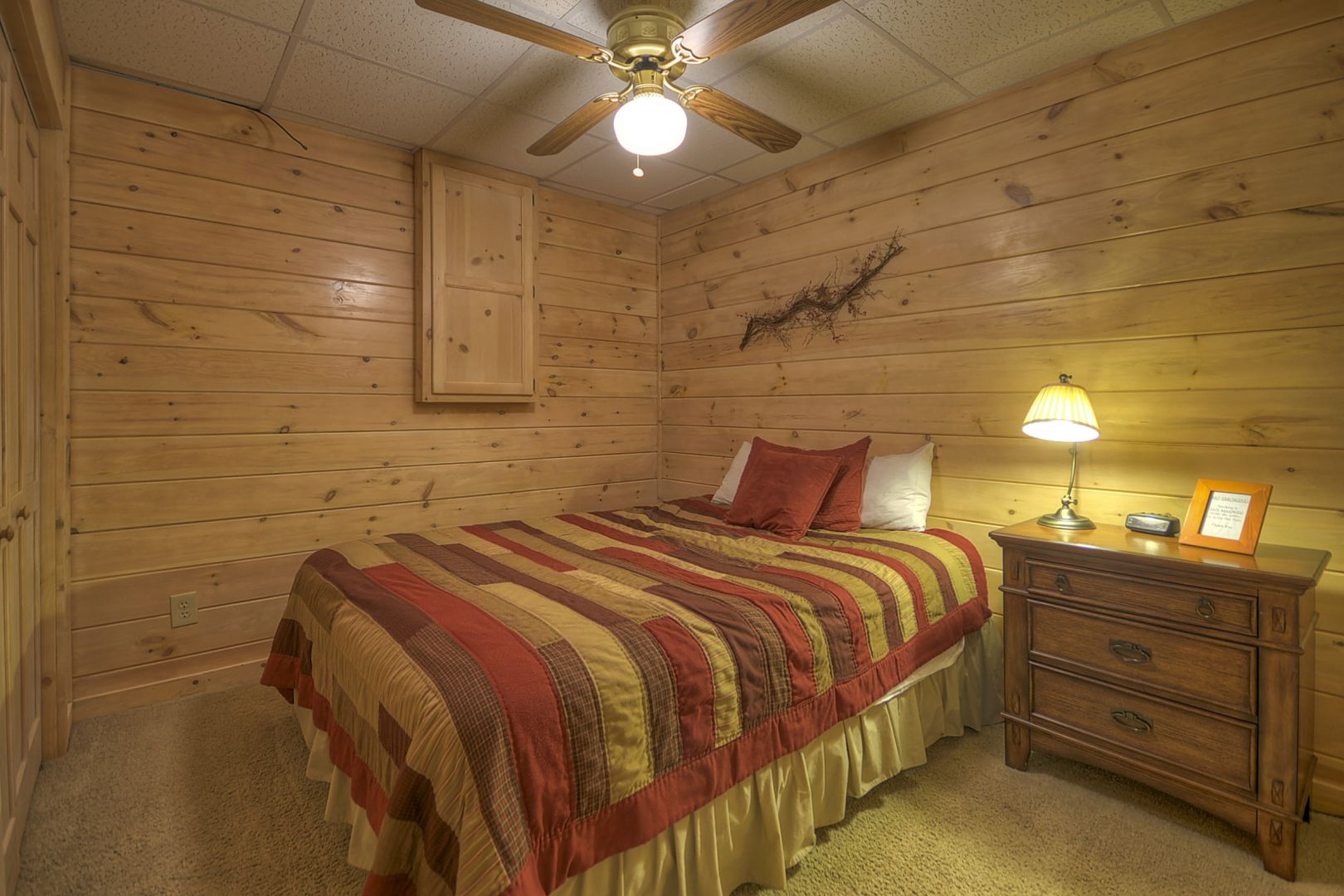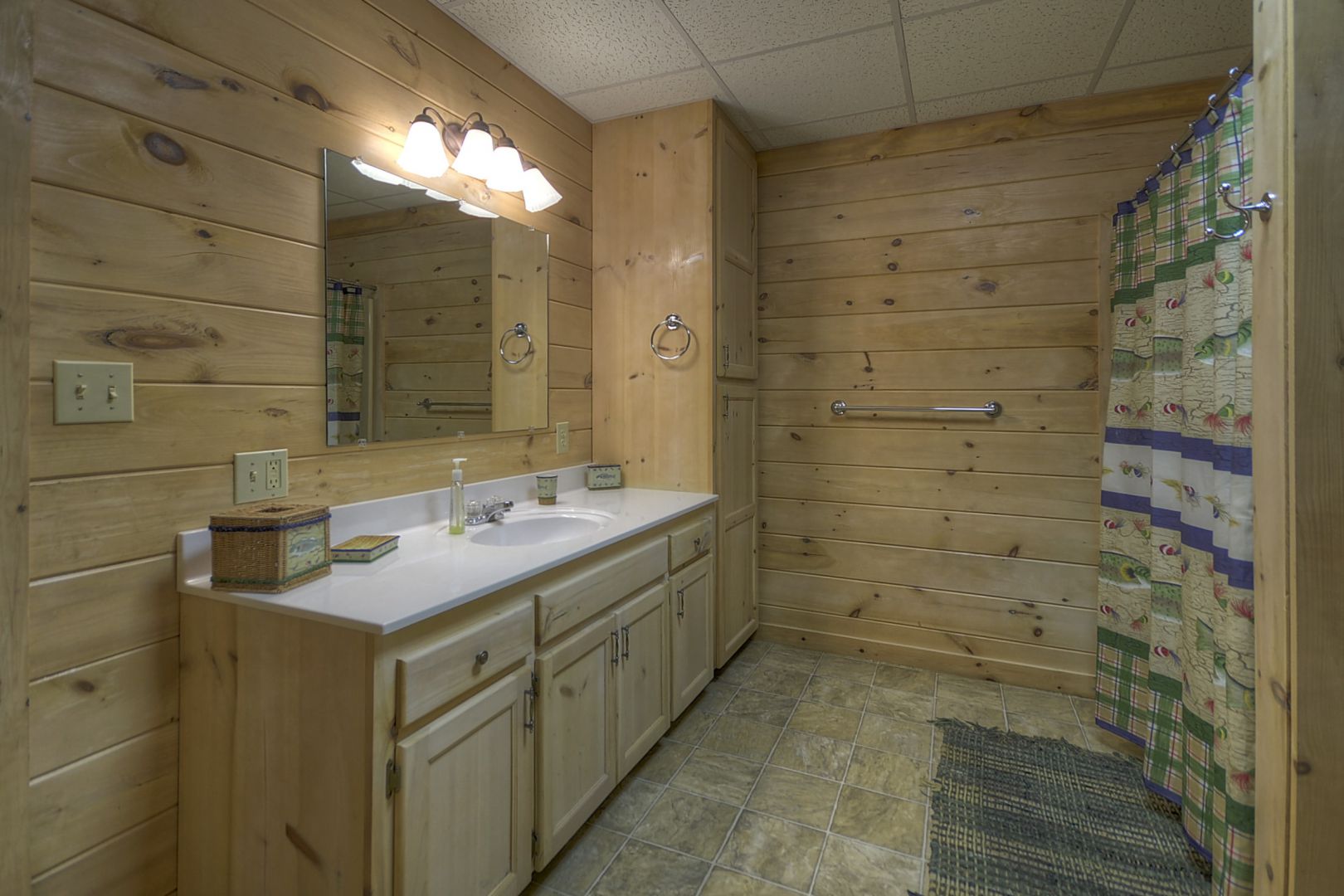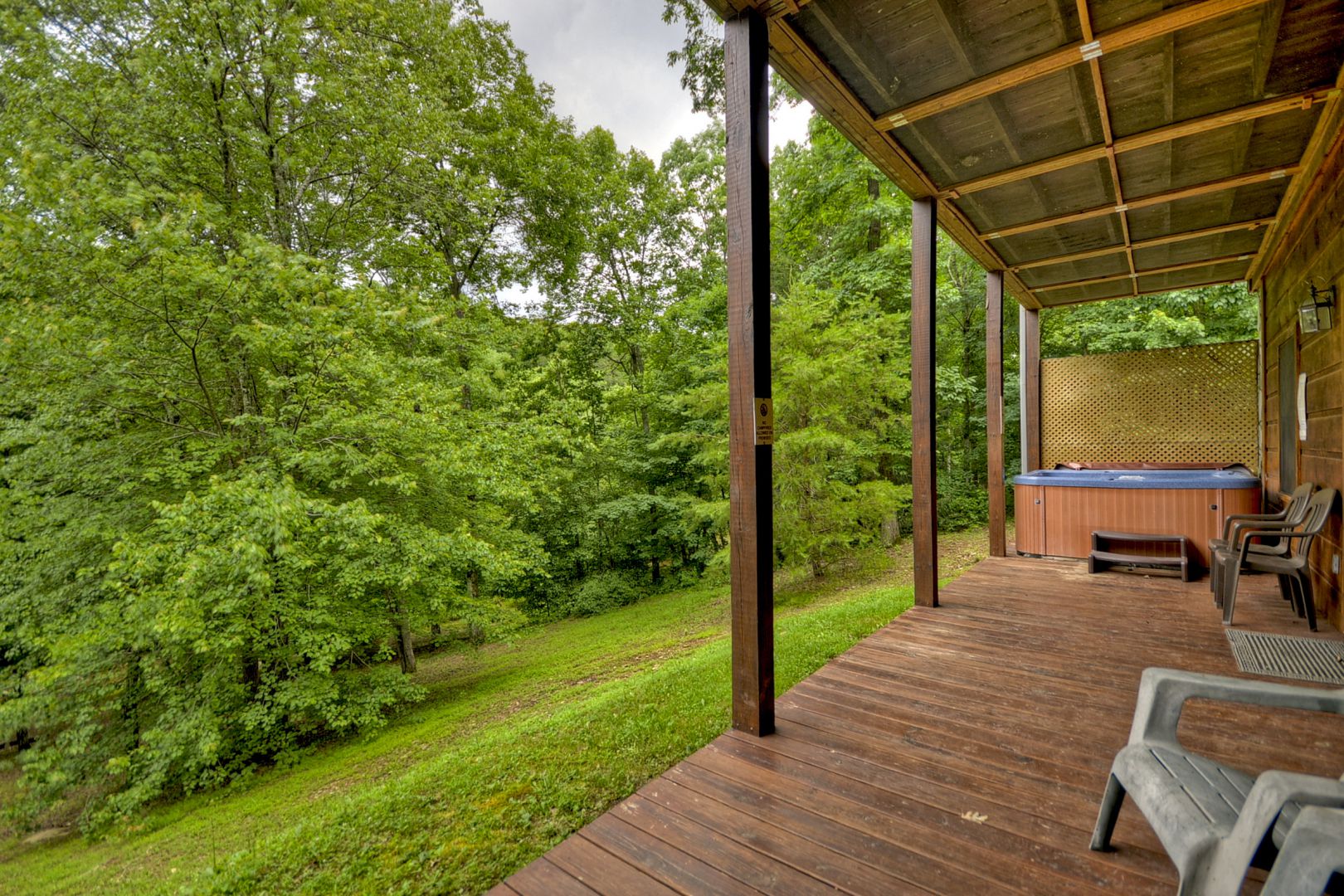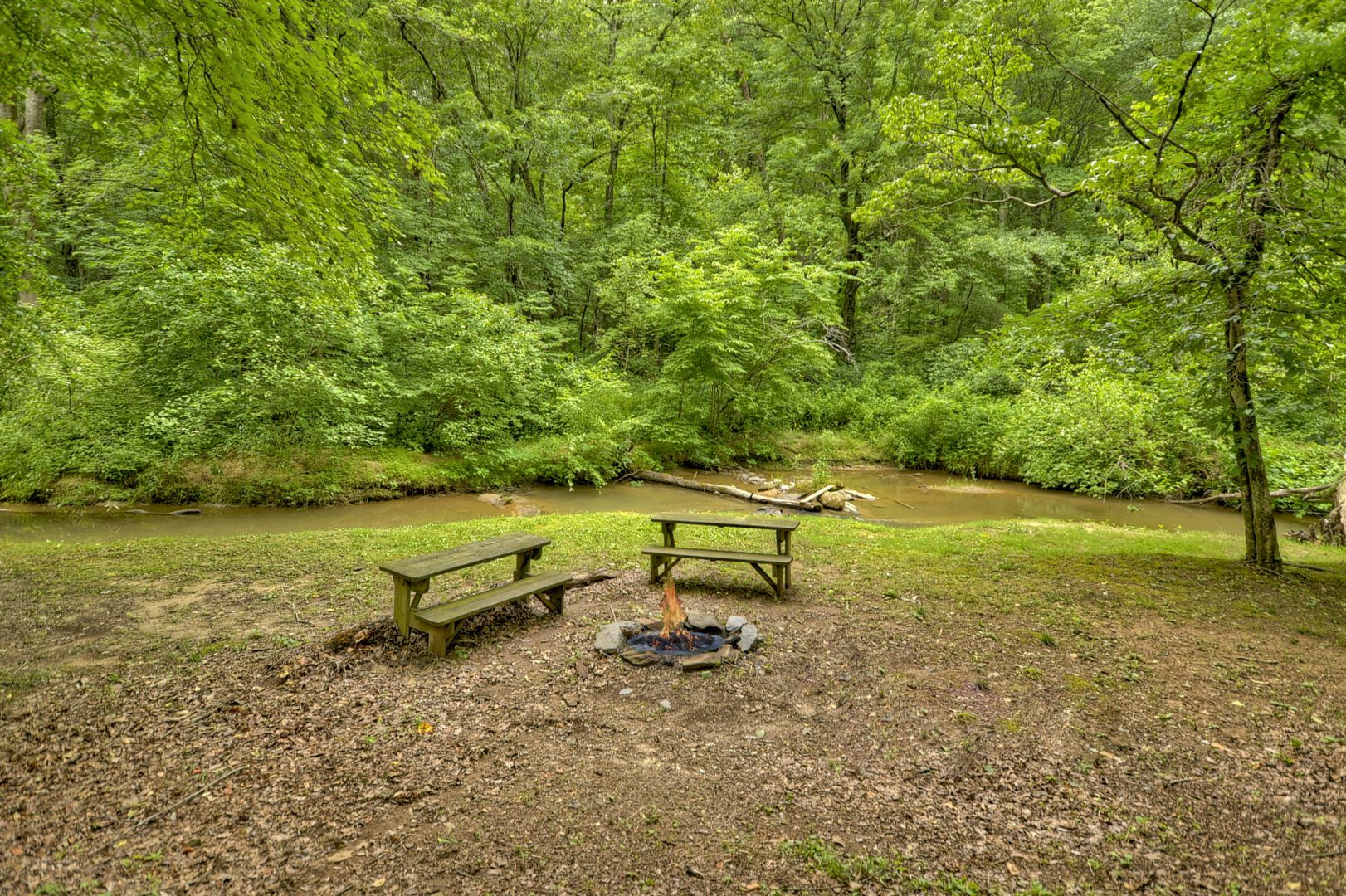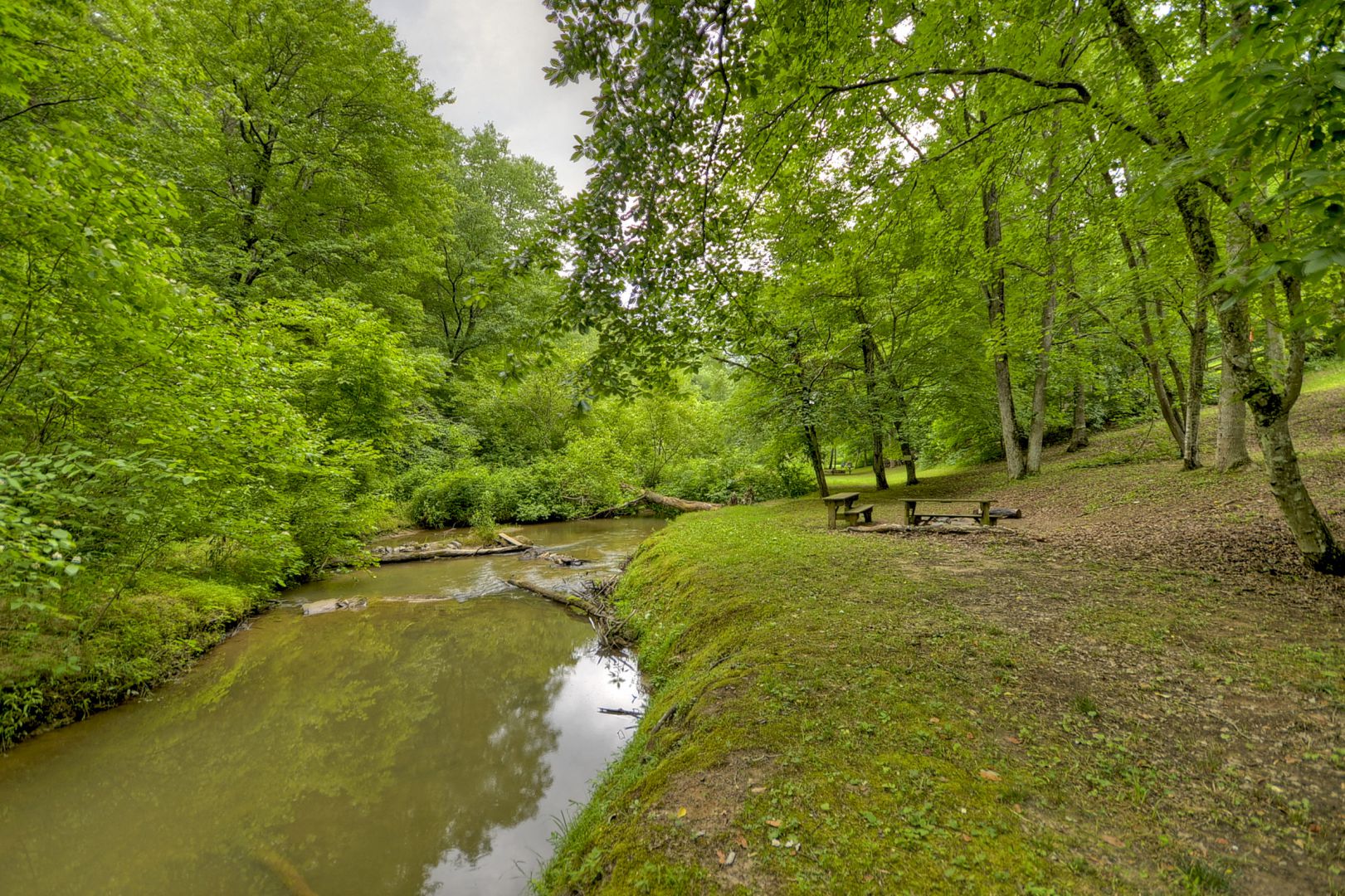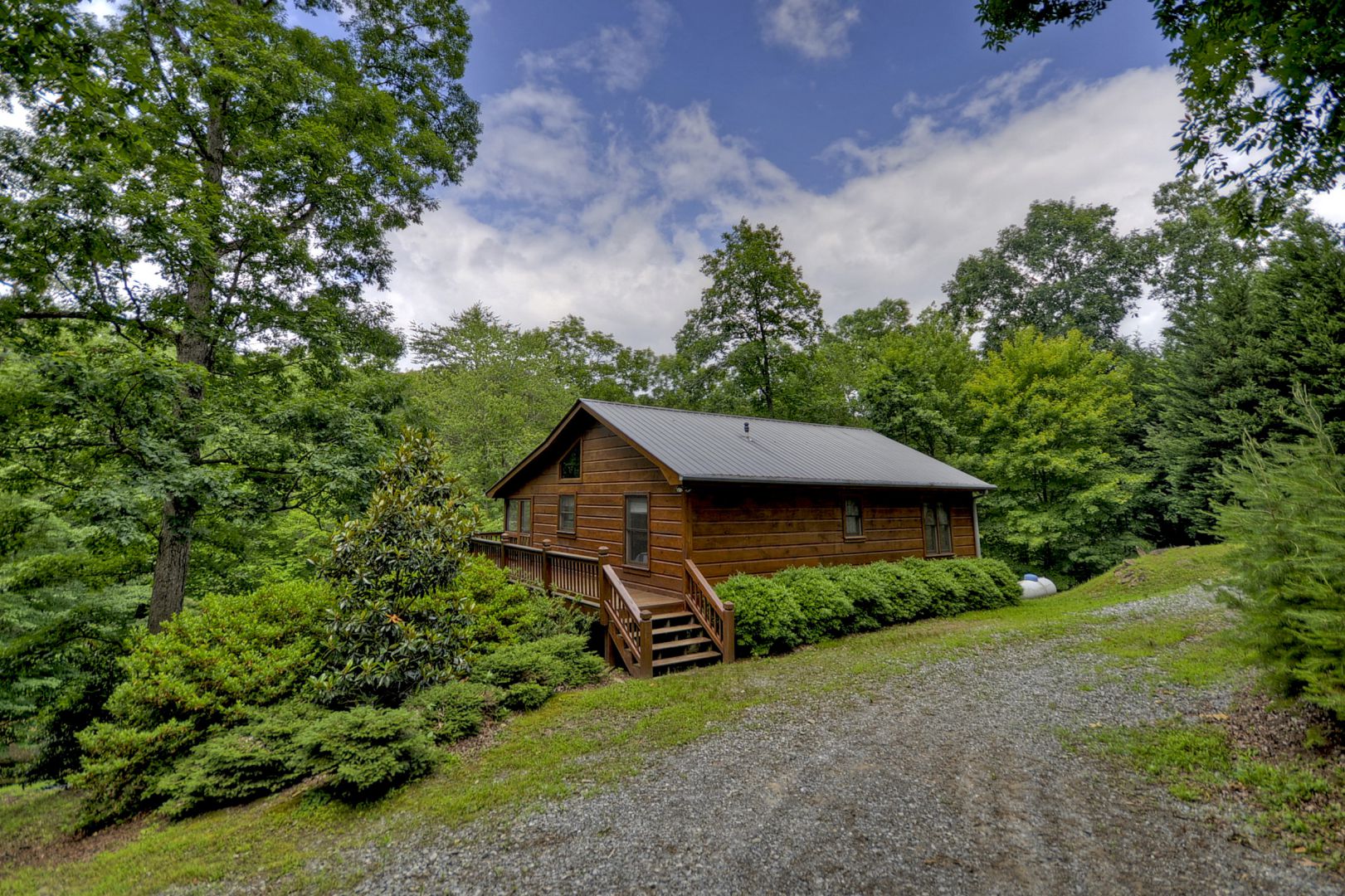 «
»
| | |
| --- | --- |
| Guests | 6 |
| Bedrooms | 3 |
| Bathrooms | 2 |





Reviews





Great place if you want to get out and relax. The little stream in the backyard is super relaxing. The place is clean, and the screened-in porch is great for relaxing outside. Pool table, lots of board games, and the hot tub helped us to do some digital detox, as well
Adolf Family
June 1, 2020





The cabin was the perfect cozy getaway! It's nestled back in the woods by itself with all the peace and quiet you need. We loved the coziness of the cabin, and it was the perfect size for me and my girlfriend as we were looking for a relaxing getaway. The outdoor fireplace and covered porch was awesome. Even though the weather was a little warmer than normal, we still enjoyed sitting by the fire and the quiet night. Definitely would recommend this property to anyone. Very beautiful cabin and property.
Fifield Family
January 15, 2020





We will try to stay here again next year. It was perfect for our delayed family Christmas. The perfect place to get away and connect with family through games and conversation. Wish we had time to enjoy more of the amenities. Although there are 4 televisions, we had so much to keep us occupied that they were never turned on. We even had a Christmas tree! The hot tub and game room were just what we needed.
Jensan Family
January 6, 2020





Nice and clean cabin in a great location We really enjoyed our stay. Perfect cabin for our annual mountain bike trip. Clean property and good location. Would highly recommend. Also, property manager contacted me by phone prior to check-in. Nice touch.
Frey Family
November 24, 2019





Perfect cozy cabin for anyone interested in a low-key mountain getaway We came for a weekend getaway with friends and it was the perfect place. We did wish the living room tv was a little bigger since we were watching the football game.
Harper Family
November 24, 2019





We loved it! Everything is exactly like the pictures show. I loved the downstairs bedroom. It was like sleeping in a cave. Spotless!
Biggers Family
October 17, 2019





My girlfriend and I had an amazing time at this cabin. The cabin and property were very clean and well taken care of. There is a well maintained gravel road leading to the cabin so you have a great secluded feel not like you are in town even though town is very close by.
Demaria Party
September 16, 2019





Excellent family vacation cabin We have visited North Georgia for family vacation a few times but have stayed closer to Helen in the past. Our first trip to Blue Ridge was driven by the desire for creek access at our cabin. We thoroughly enjoyed the sounds of running water from the deck and even went into the creek one afternoon for a cool soak. My girls are 15 and 5 and have already both asked when we're going back. As mentioned in the listing, the drive is relatively steep, so I was relieved we had all-wheel drive. The private location, as well as the short drive to town, made this the perfect spot to share with my family.
Bowers Family
June 22, 2019





Great little cabin
Reggie
June 27, 2018





Very helpful. You guys are great. Property
Salvadoe
June 6, 2018





Everything we were looking for. Quiet, close to town and all the amenities we wanted. Very comfortable and cozy. Thank you!
Adam
January 31, 2018





This was a lovely place. The minor issues were the can opener, the blender and the toaster did not work. But that wasn't a big deal. The only major issue is that we had a difficult time getting out of the driveway. It is a very steep gra
Gale
August 7, 2017





Cabin was very suitable for us and our 2 kids. Cabin was very clean, except for the ceiling fans. Beds were very comfortable. The cabin drive was pretty steep but driveable. Winter time would require 4 wheel drive.
Craig
June 23, 2017





Very friendly staff!
June 4, 2017





Terri Tuscaloosa , US Reviewed: Jan 16, 2017
Terri
January 16, 2017





Nice cabin with pool table and hot tub and very spacious....
David
August 13, 2016





Overall we were extremely satisfied with our stay. All the amenities were better than expected well maintained and the place was sooo clean! I will be back and will recommend to friends and family.
Heather
April 8, 2016





What a pleasant escape from the bustle of life! Our cabin was tucked away in the hills by a soft steam with a wonderful fire pit and outdoor hot tub - could it get any better?
Sarah
February 19, 2016
Property Rating:





Management Rating: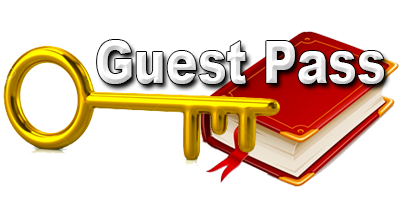 Featured Rental Cabin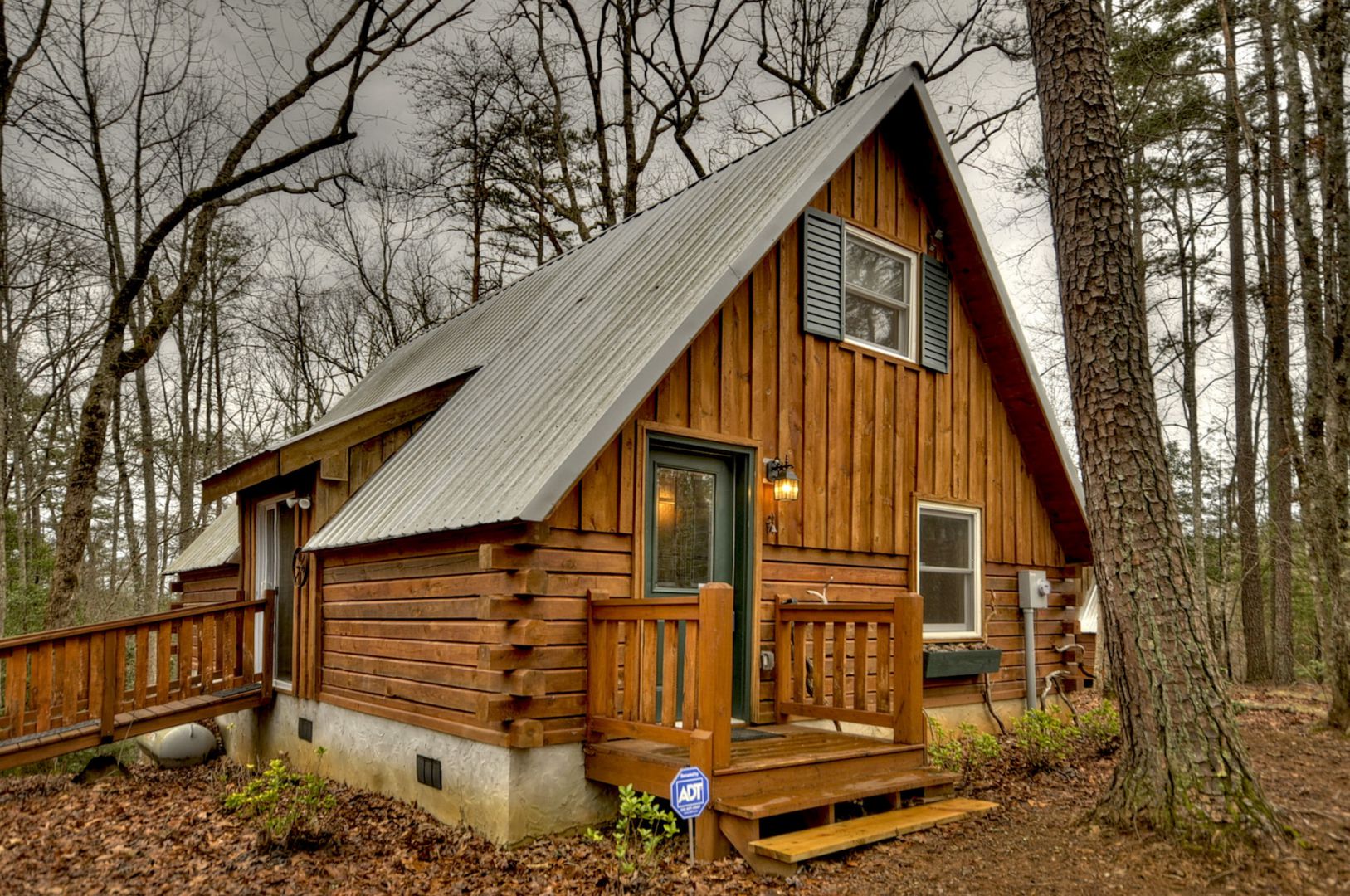 Blue Ridge
4 Guests
2 Bedrooms
1 Bathrooms
Pets Allowed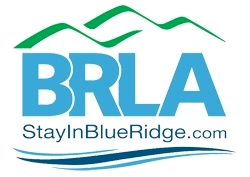 Blue Ridge Loging Association