A Tranquil Place Cabin Rental

Fish, relax and enjoy this pet friendly cabin rental along Fightingtown Creek, near McCaysville.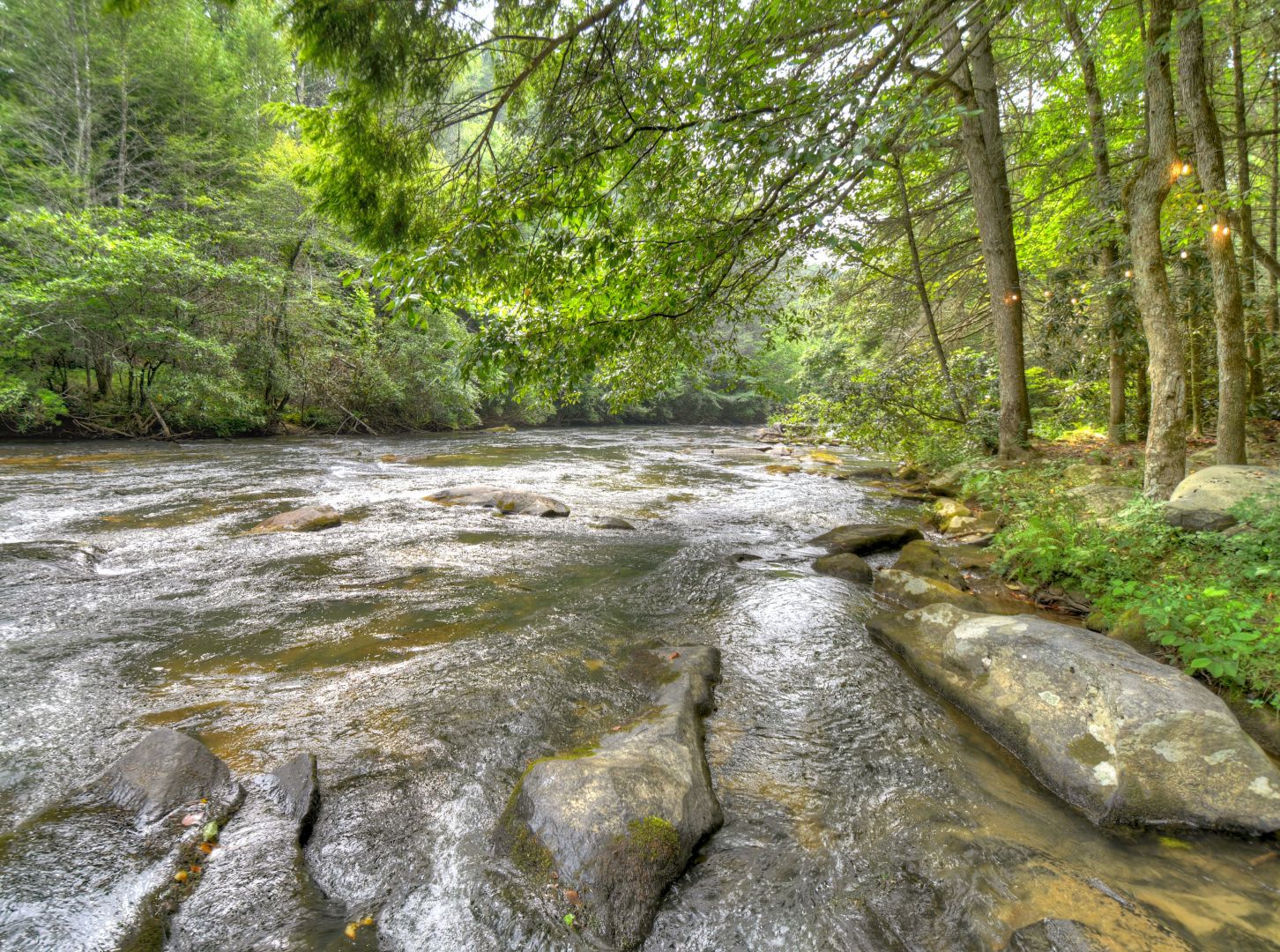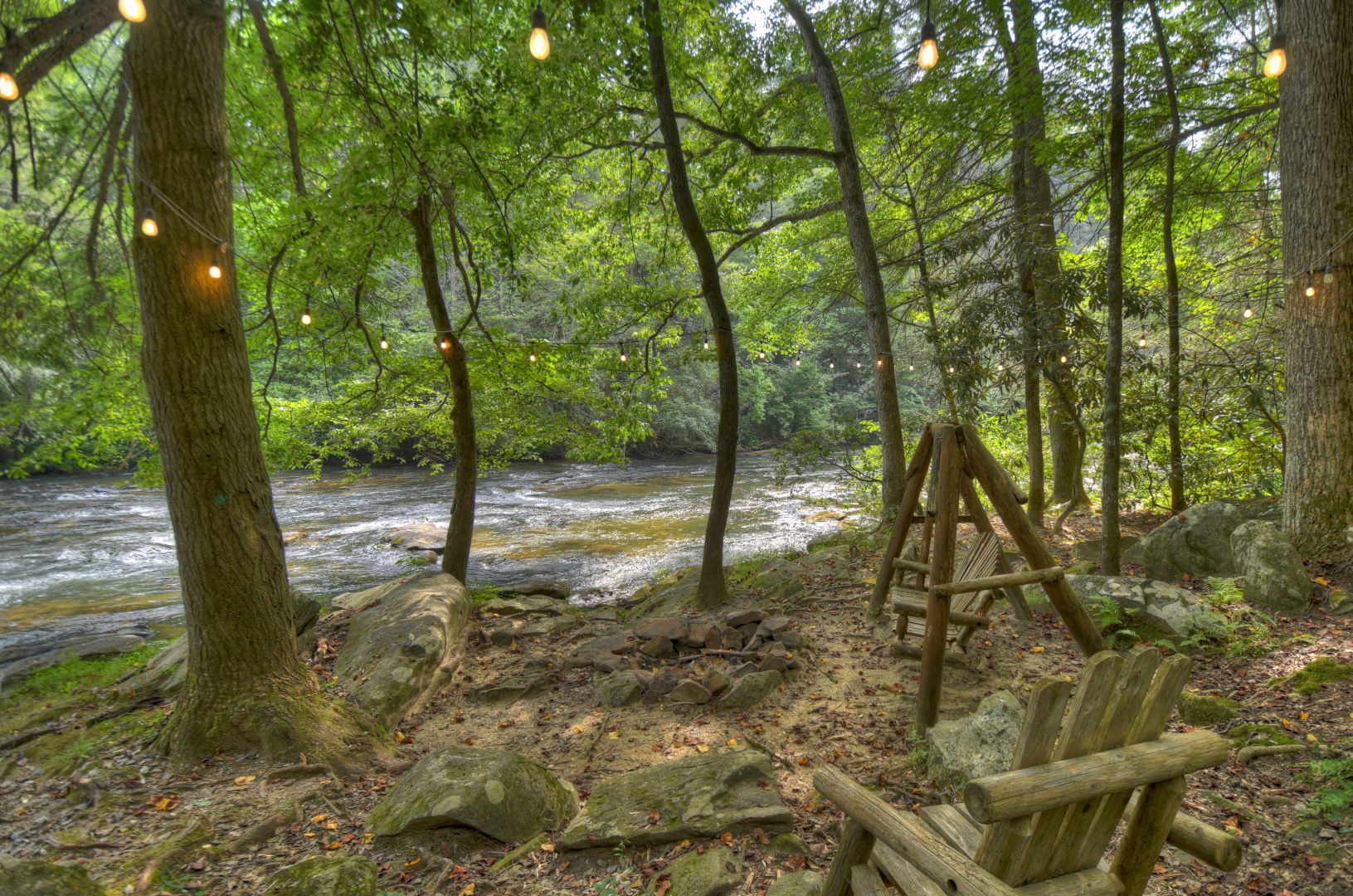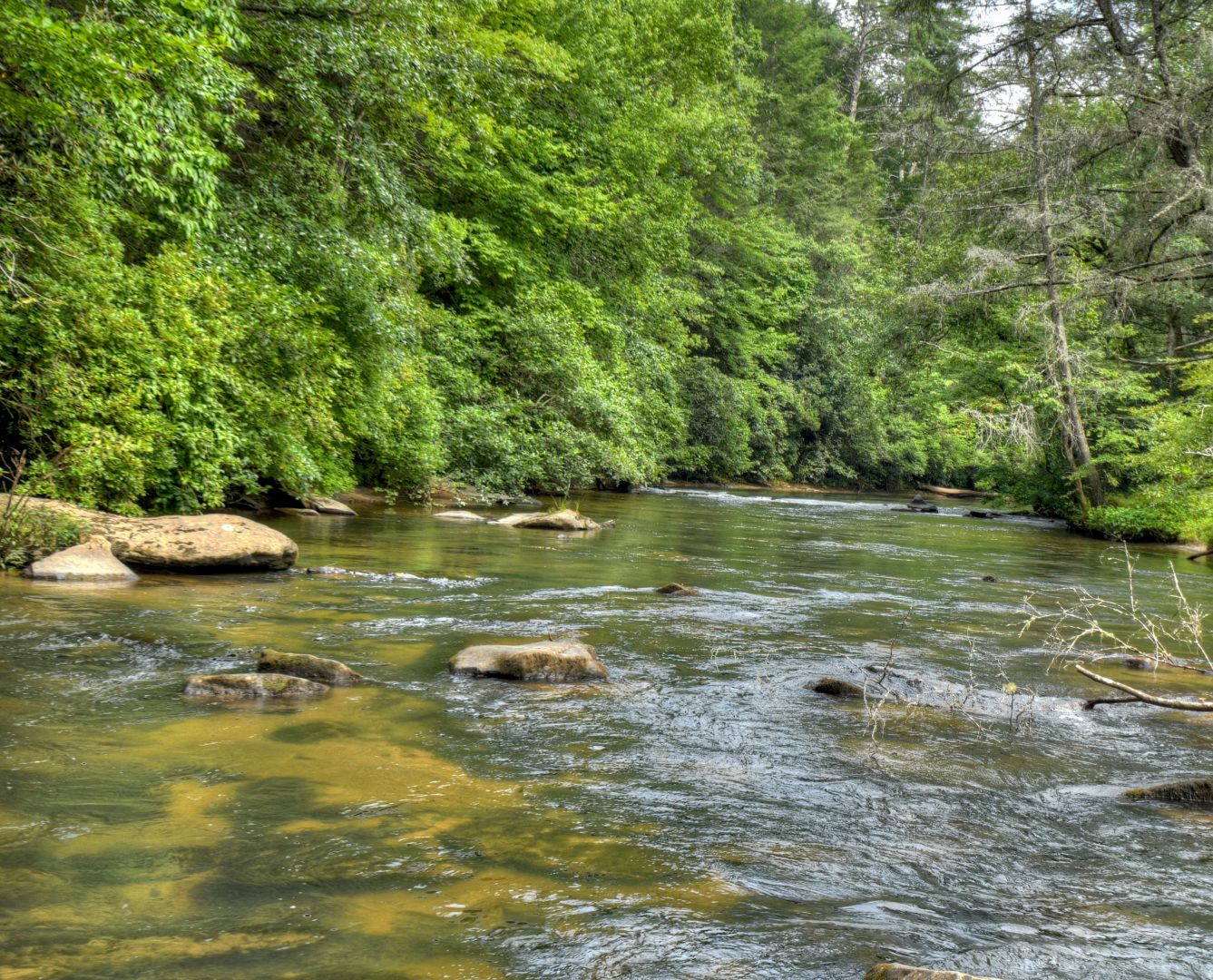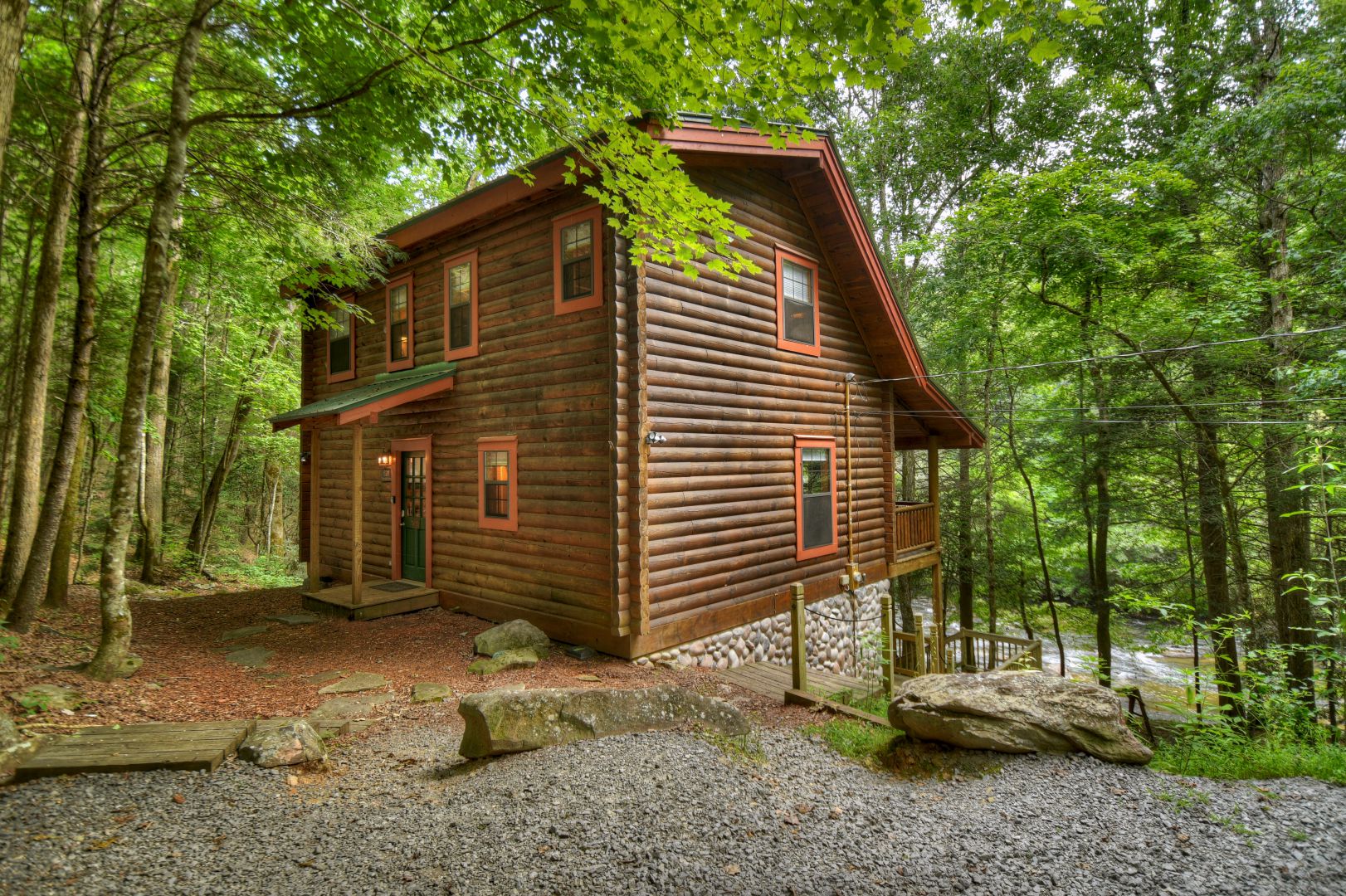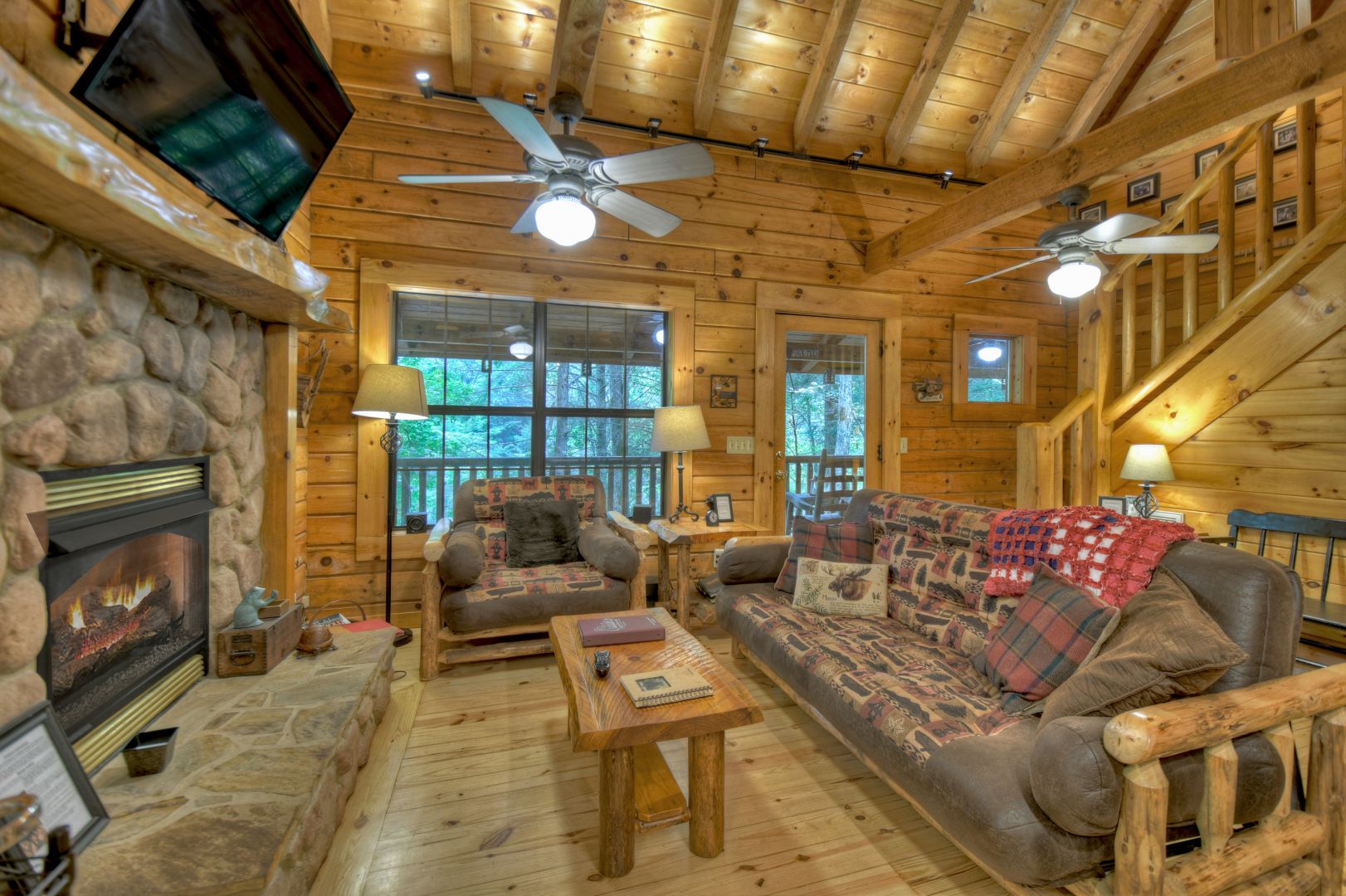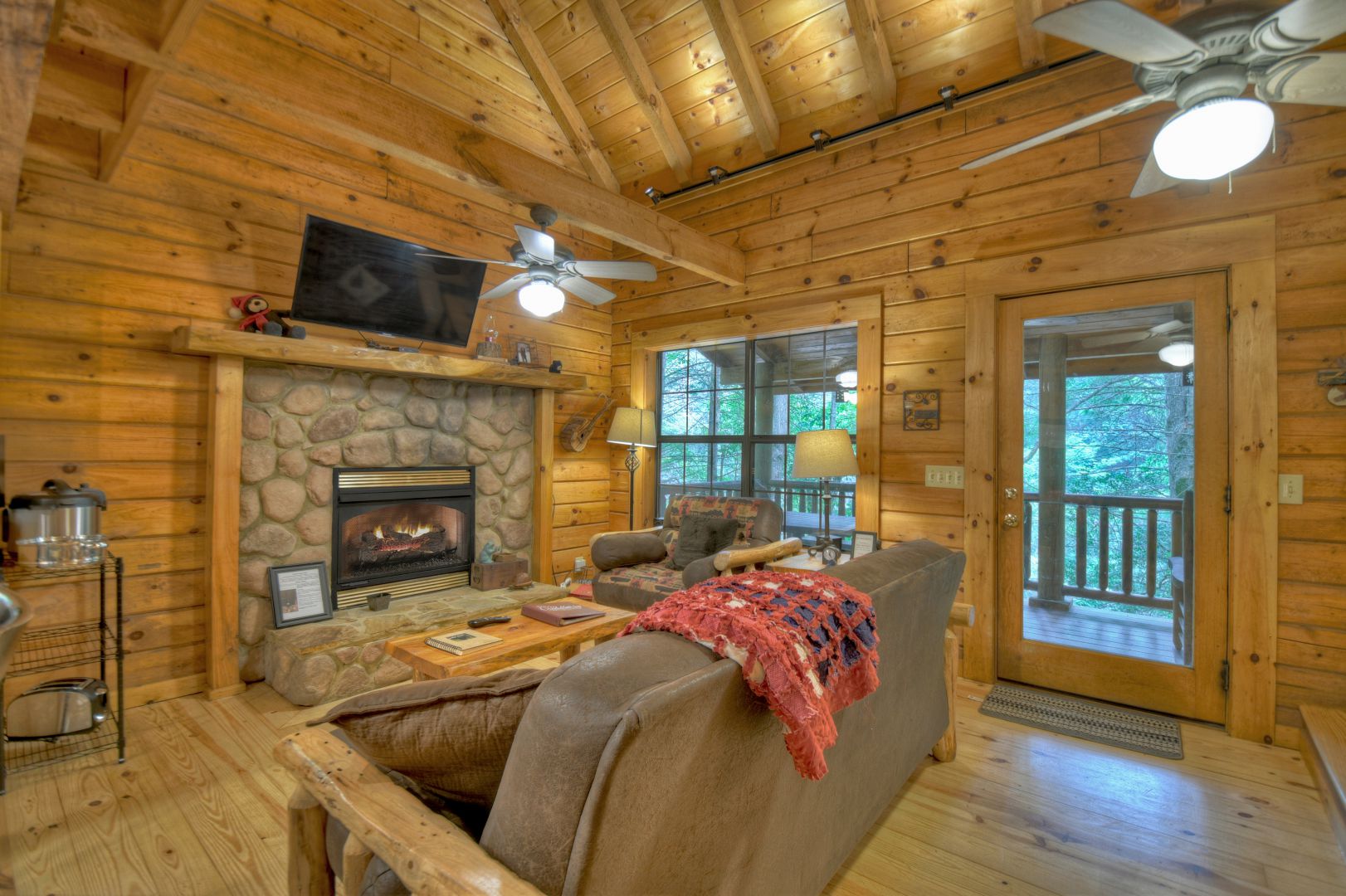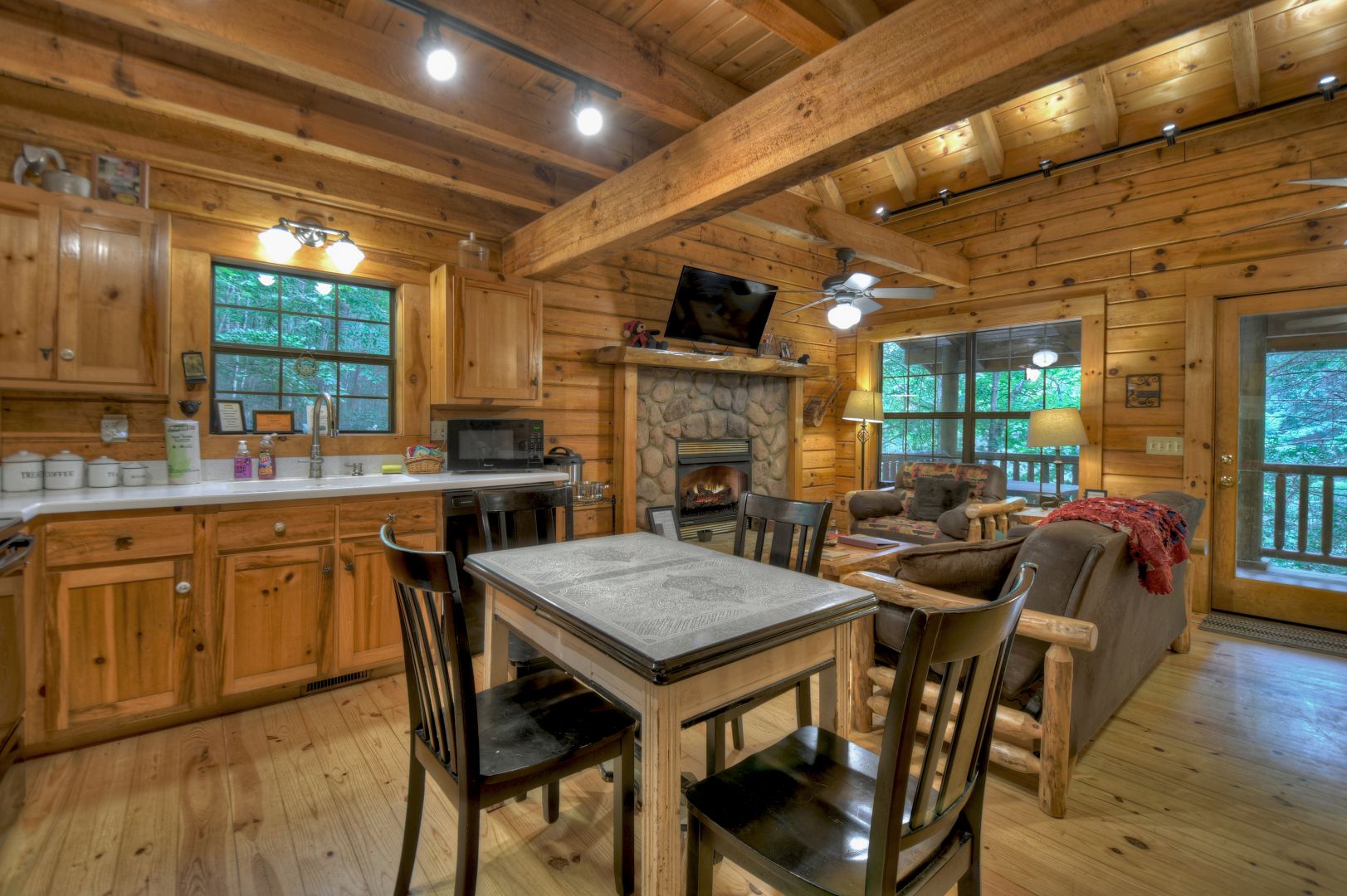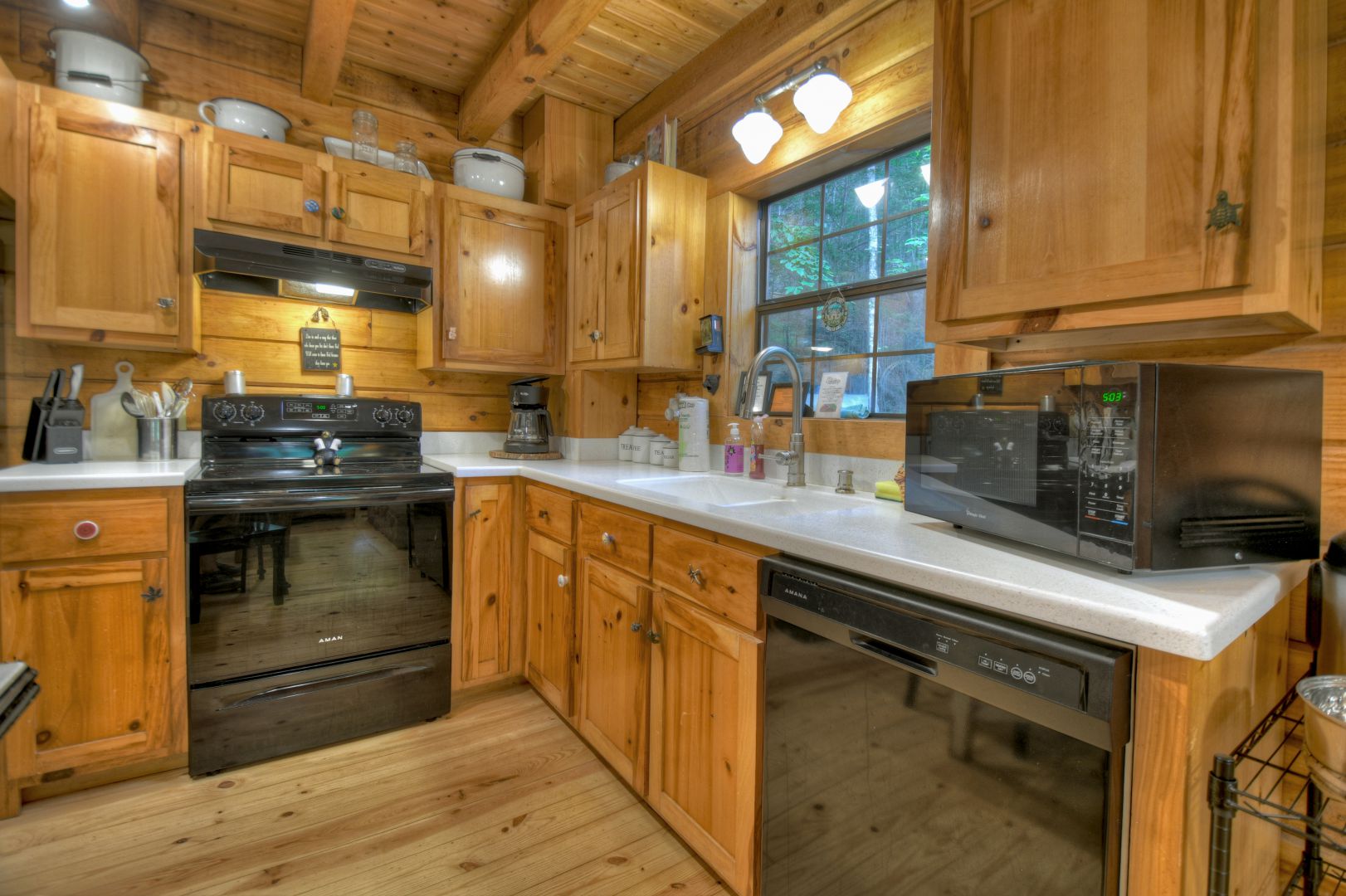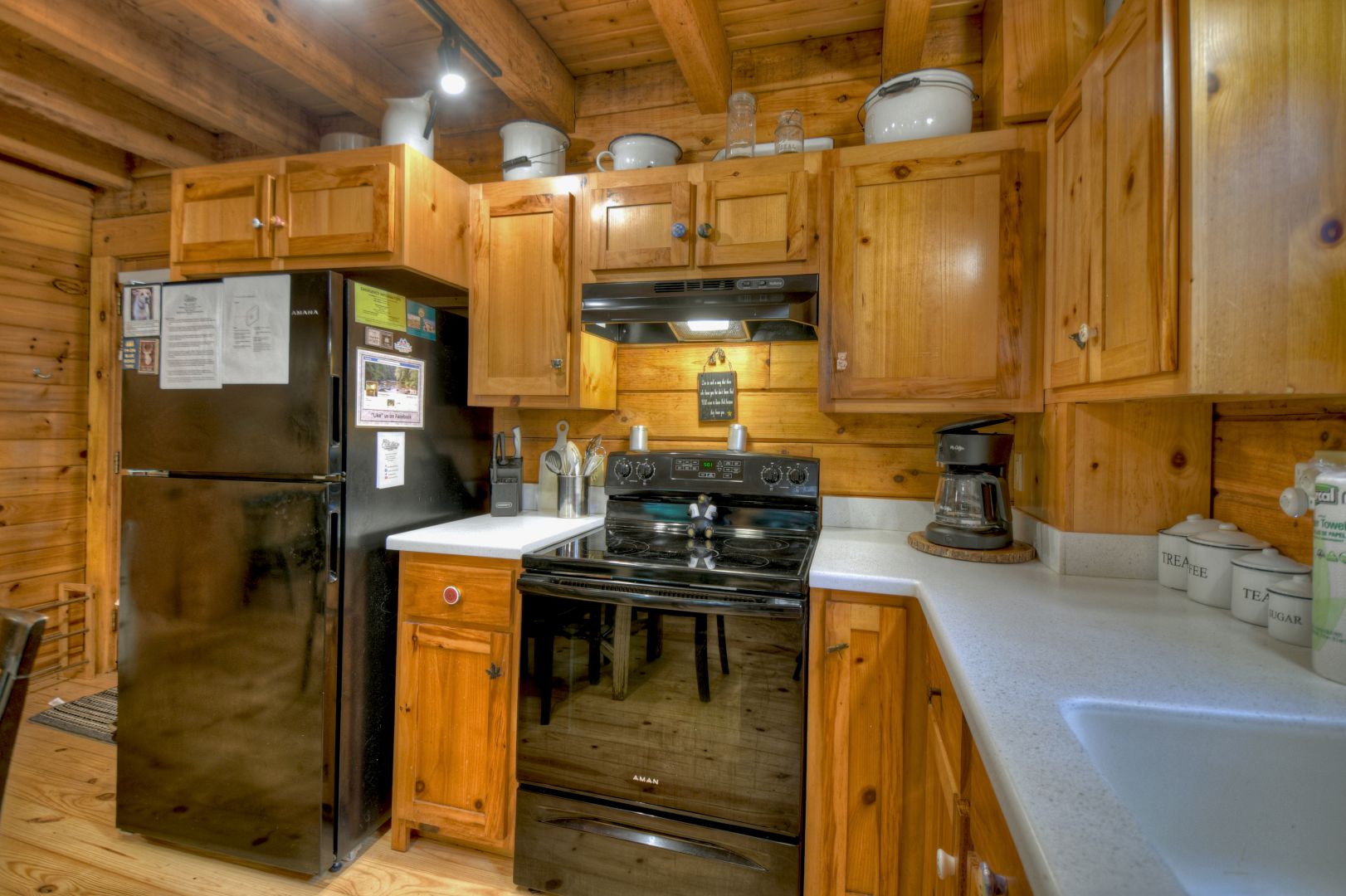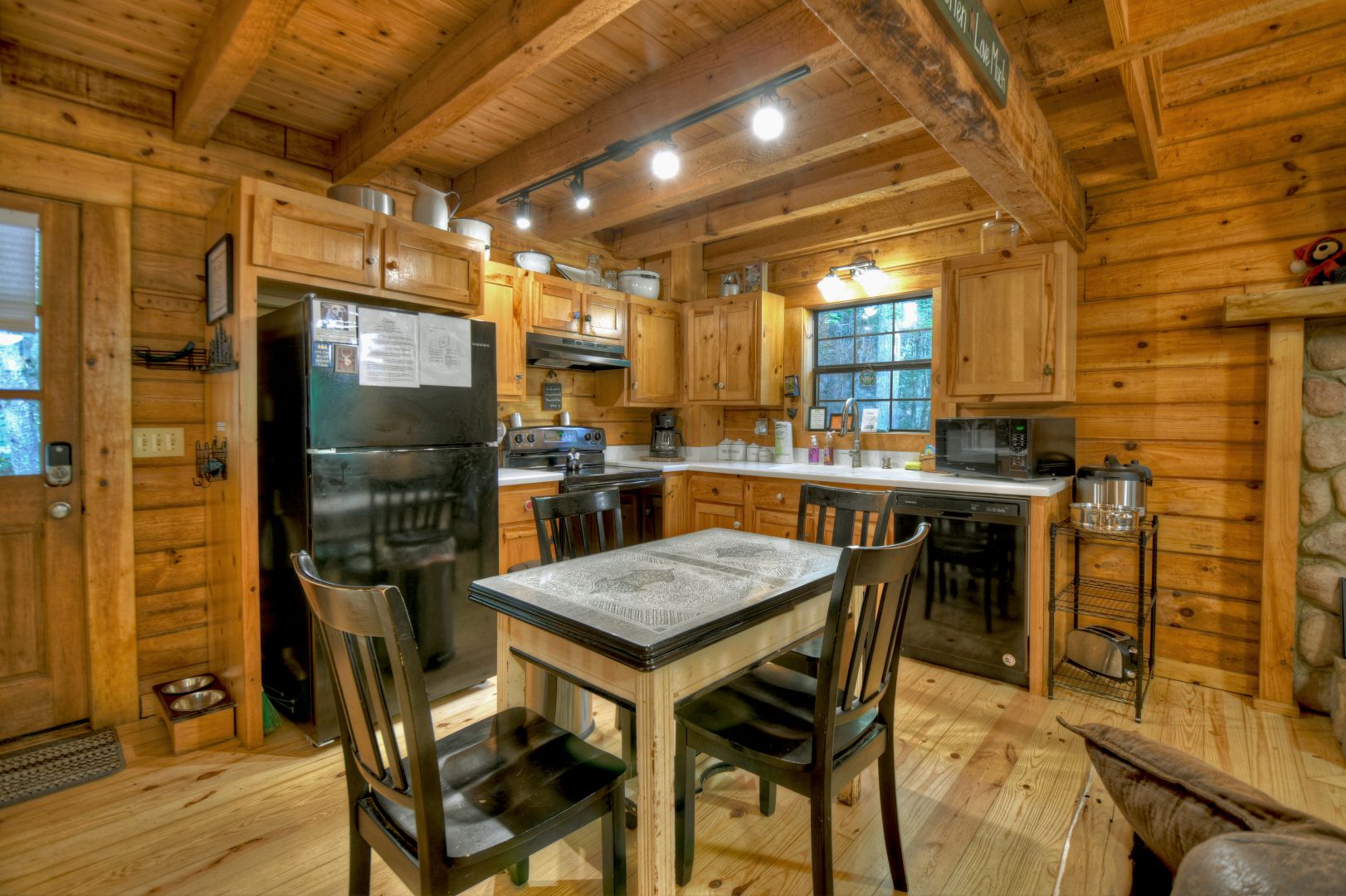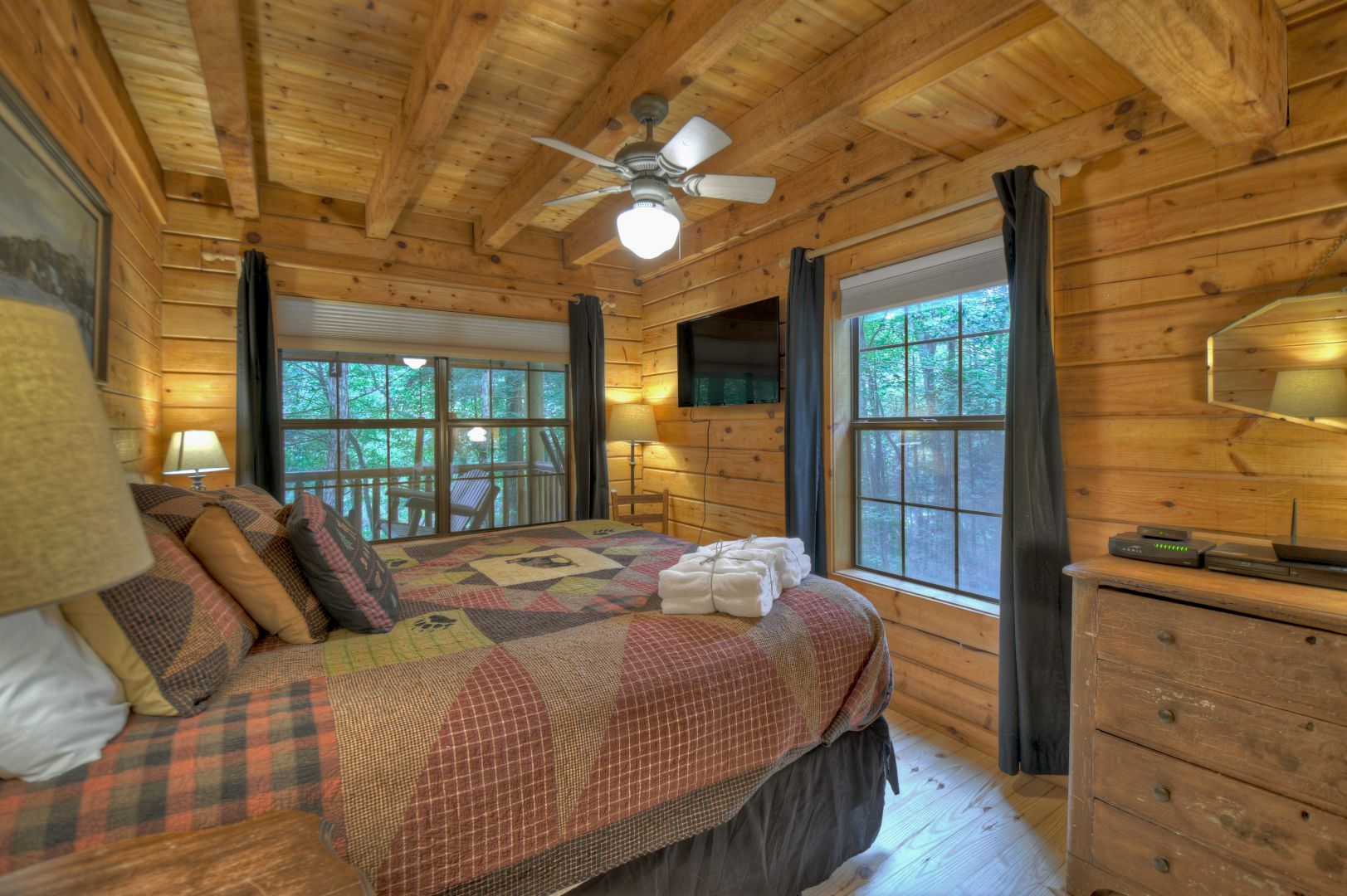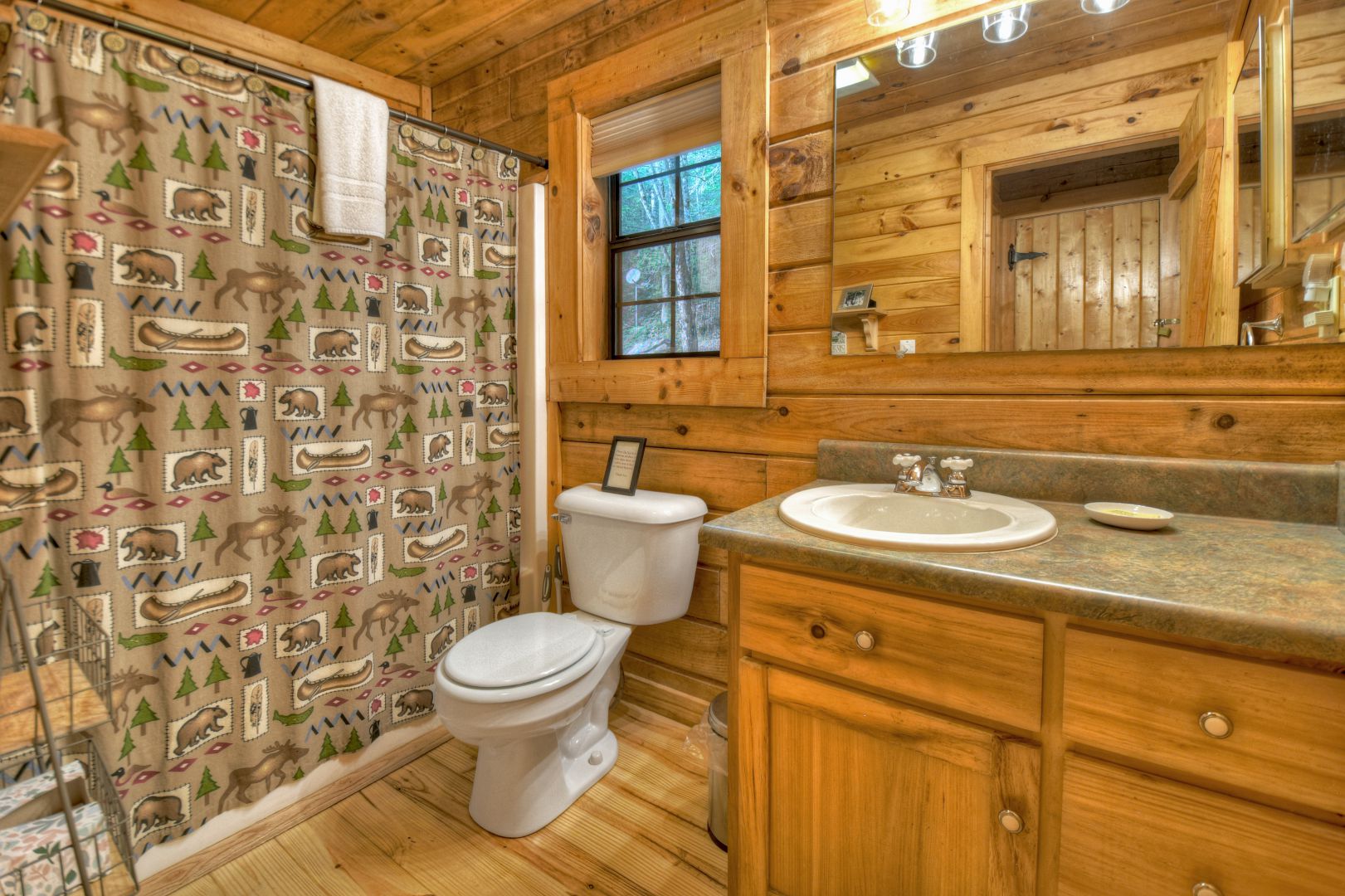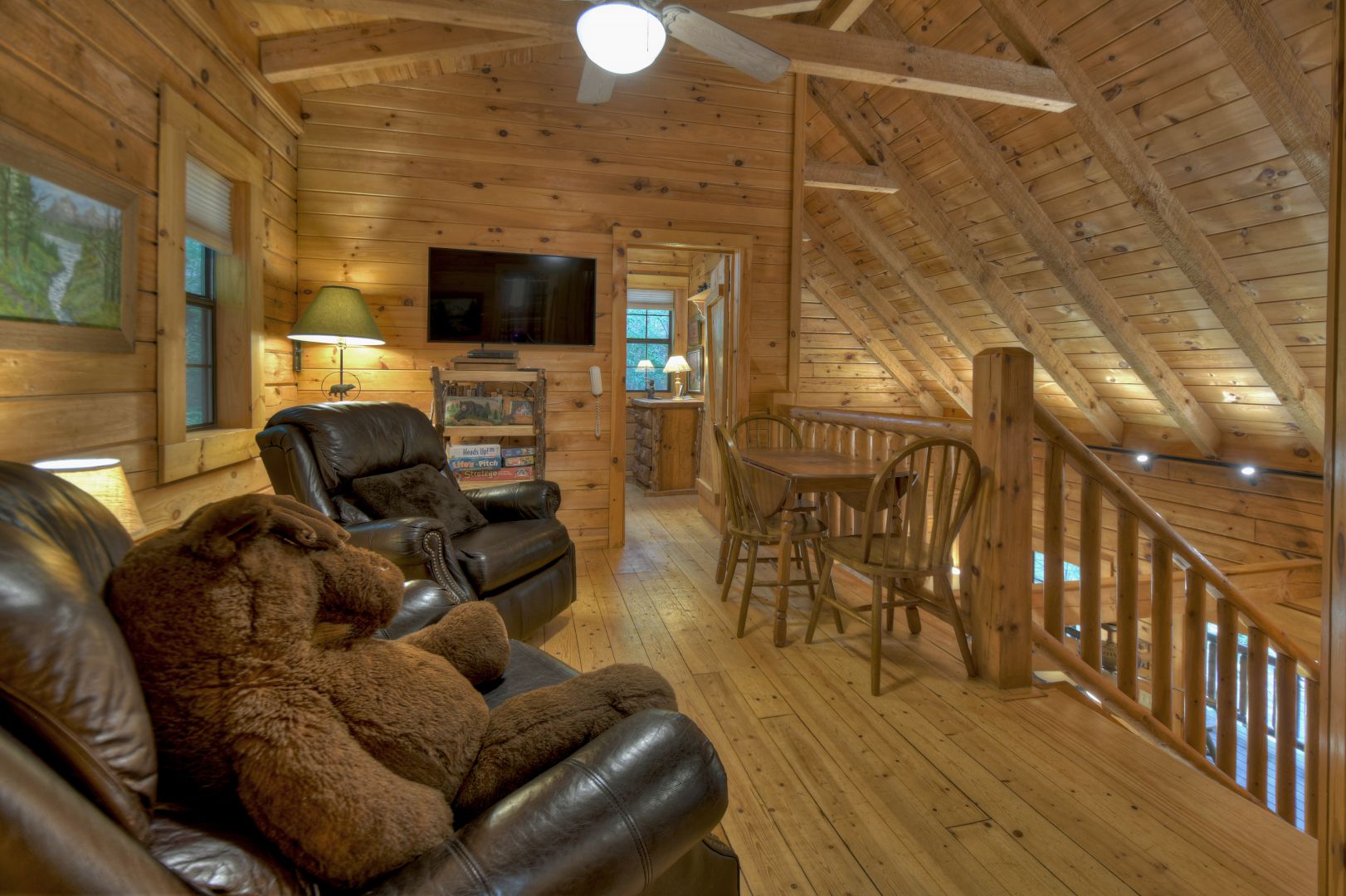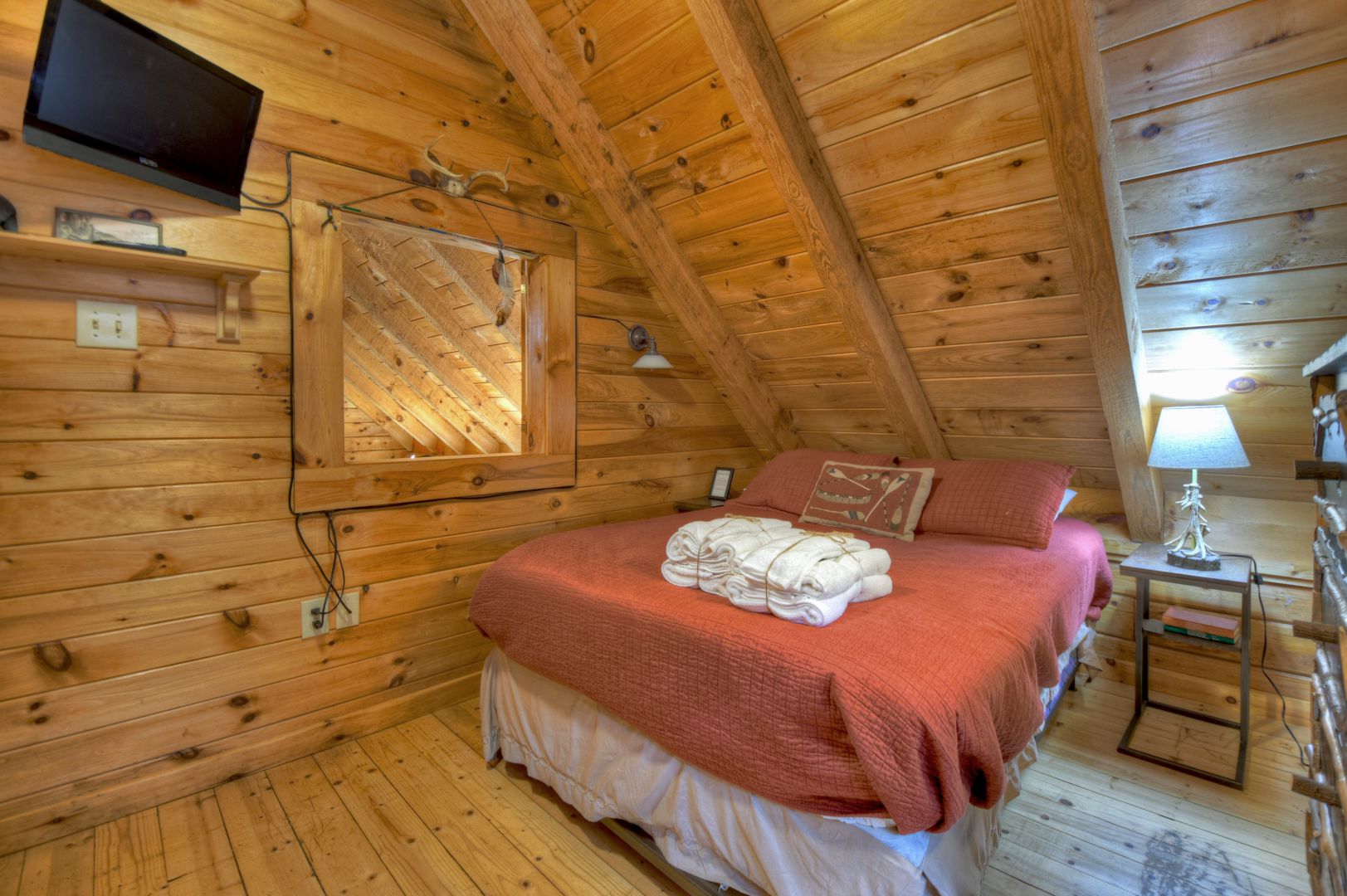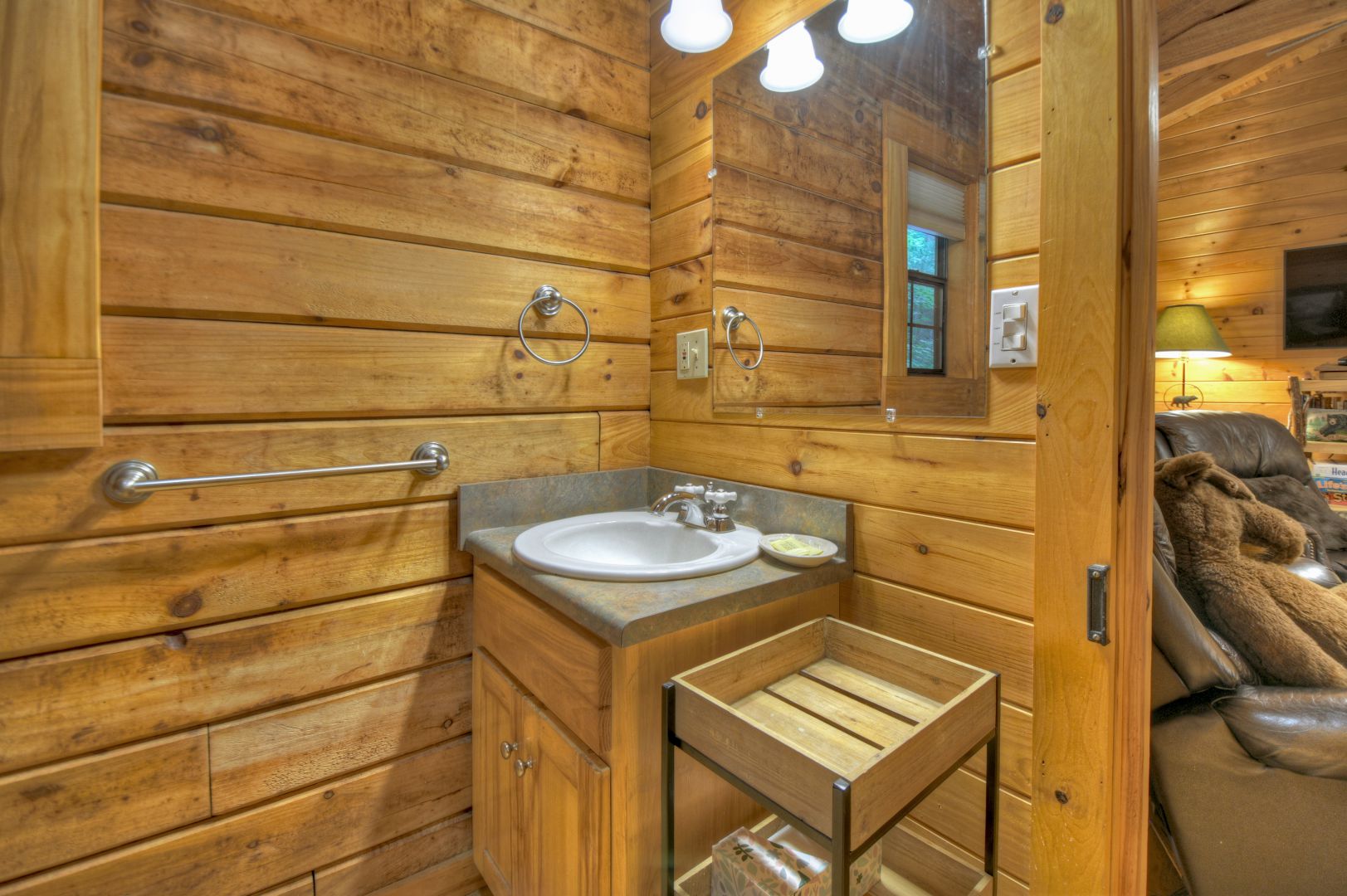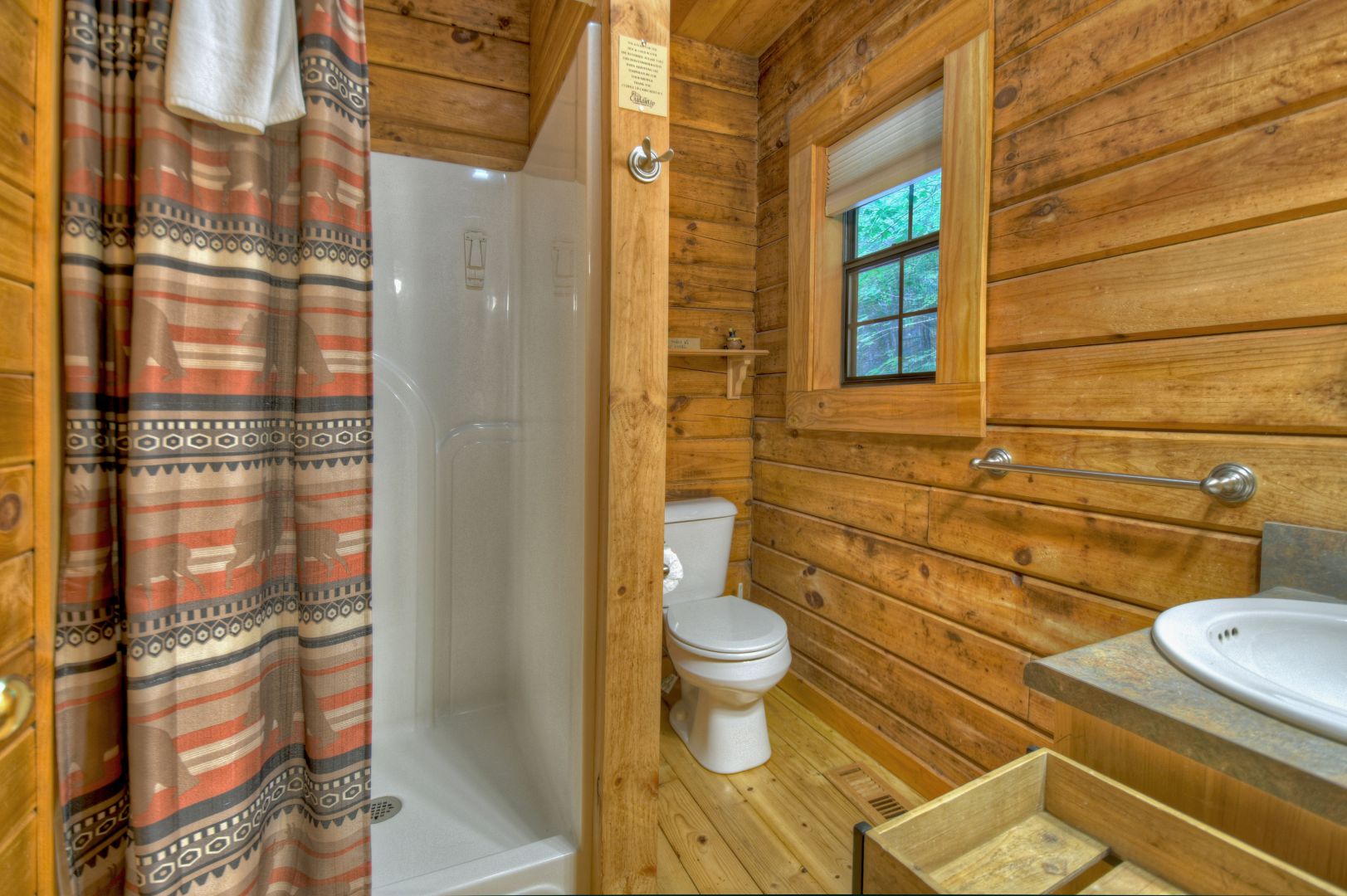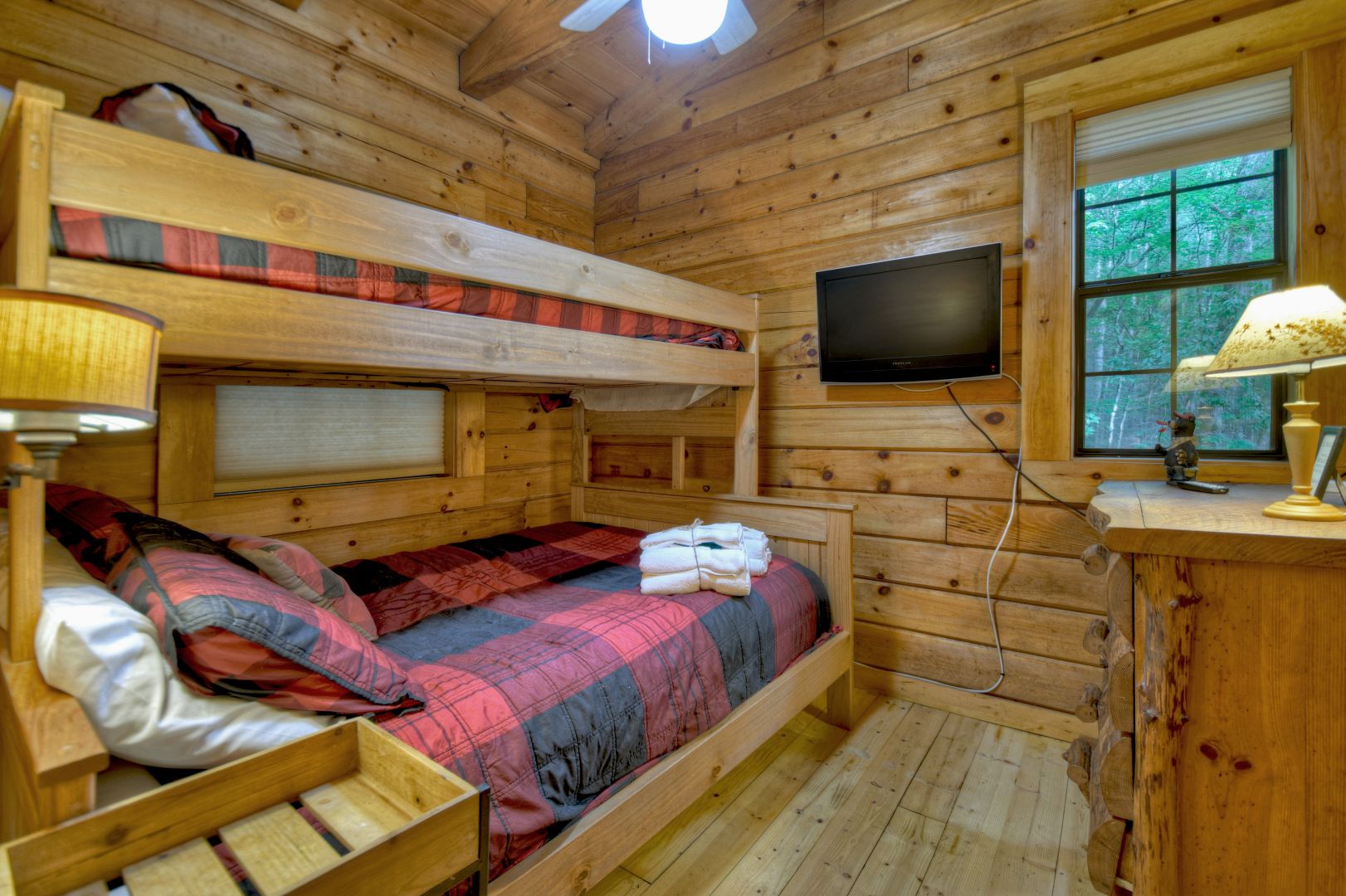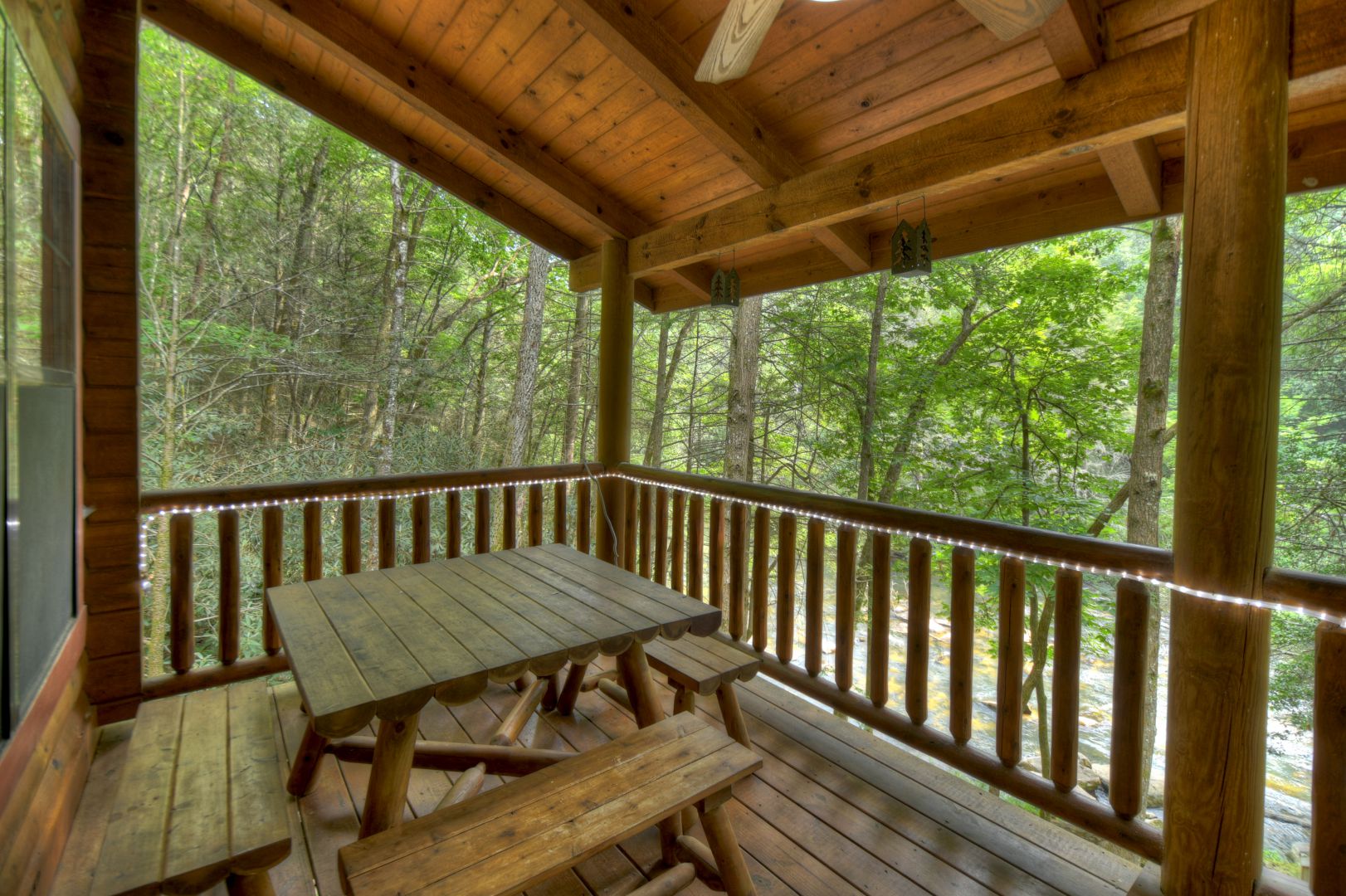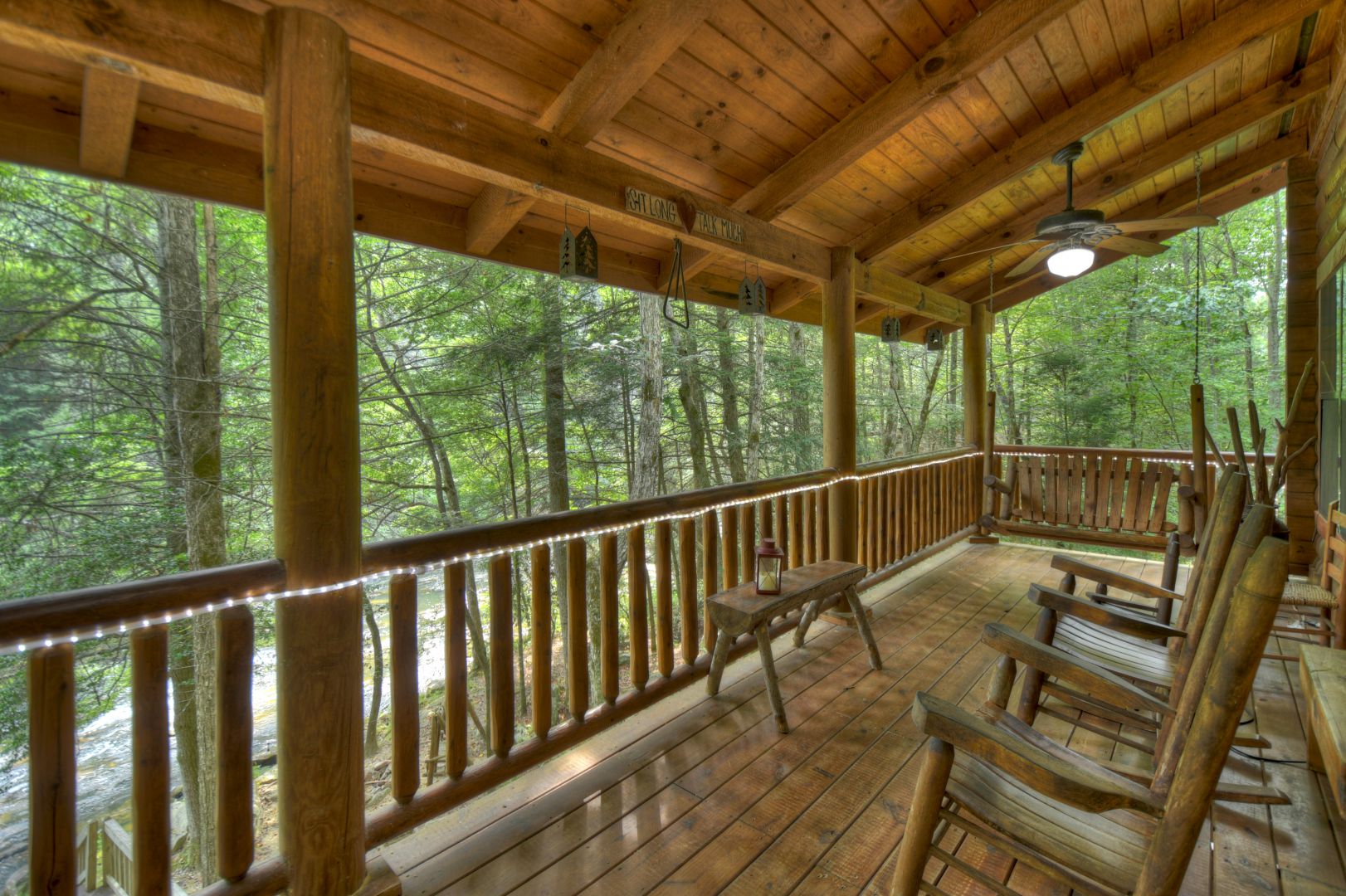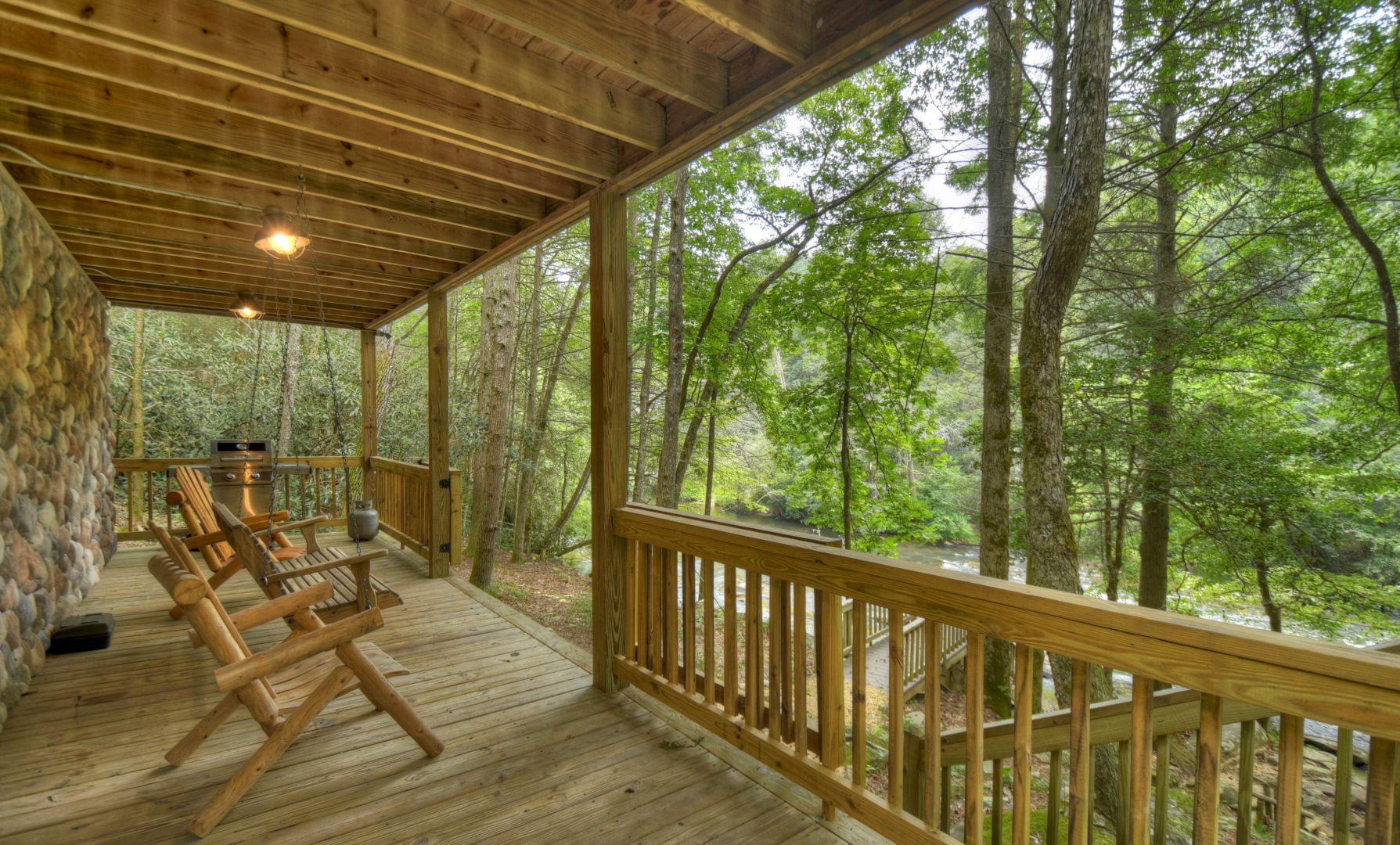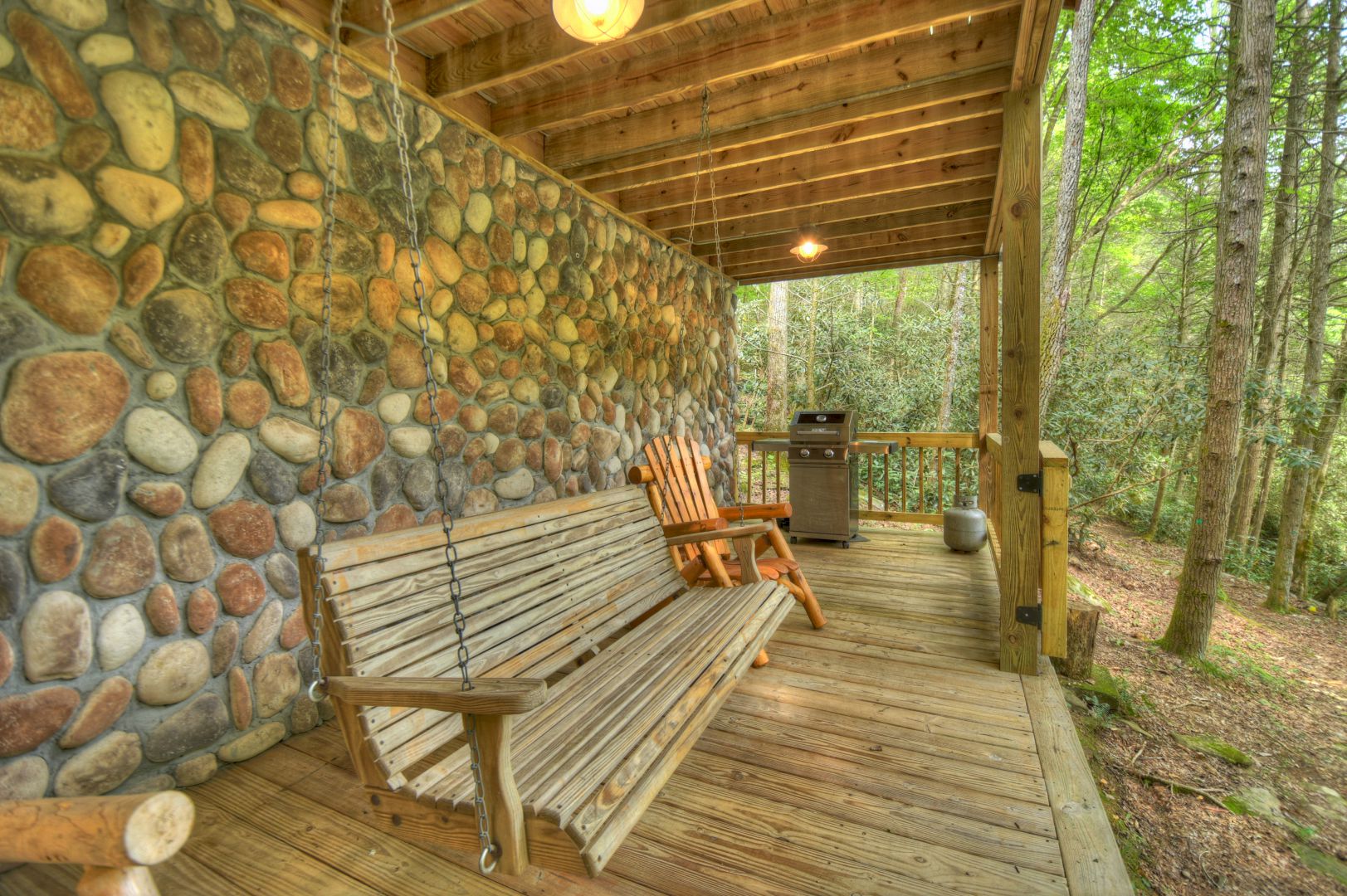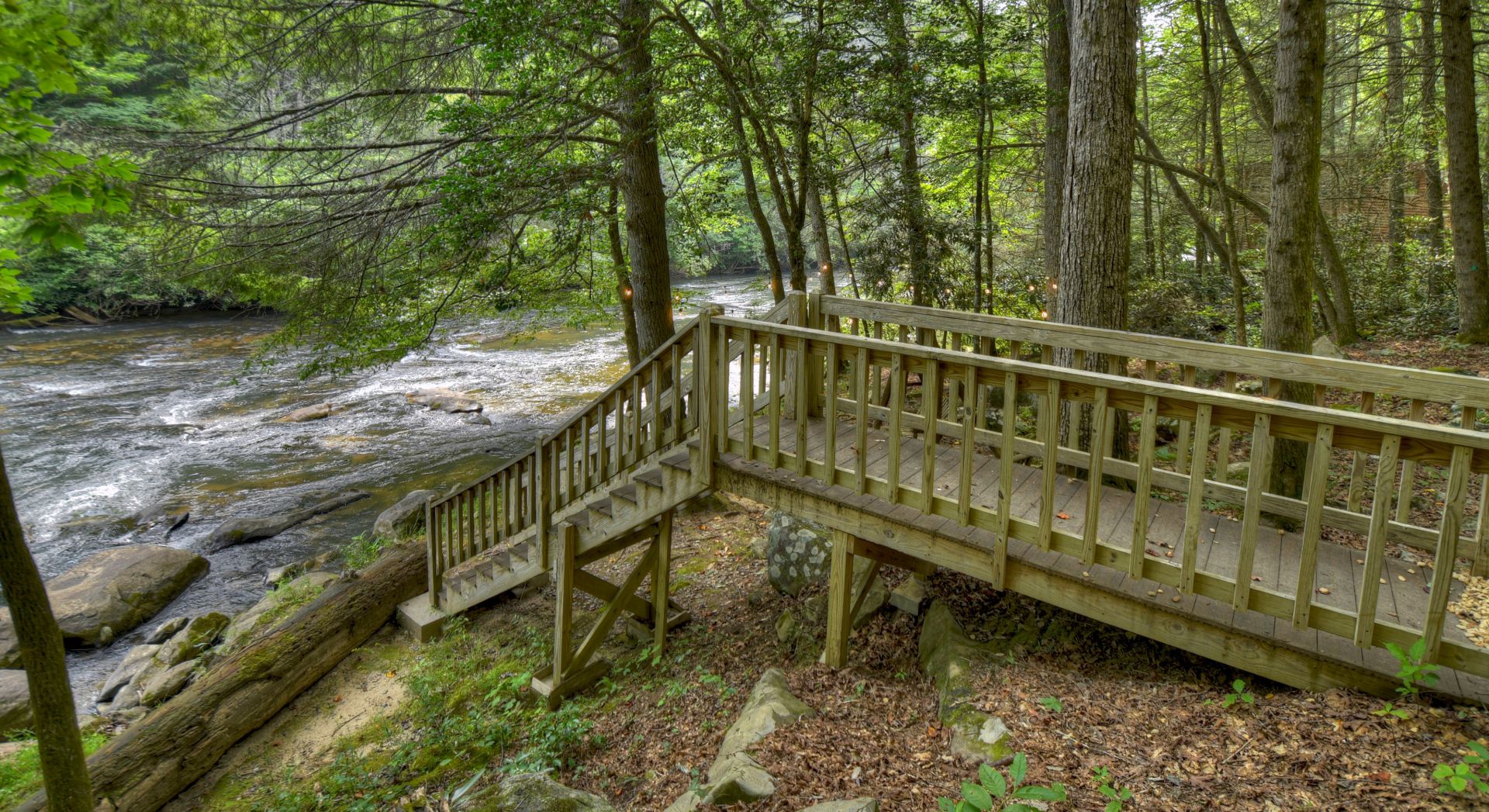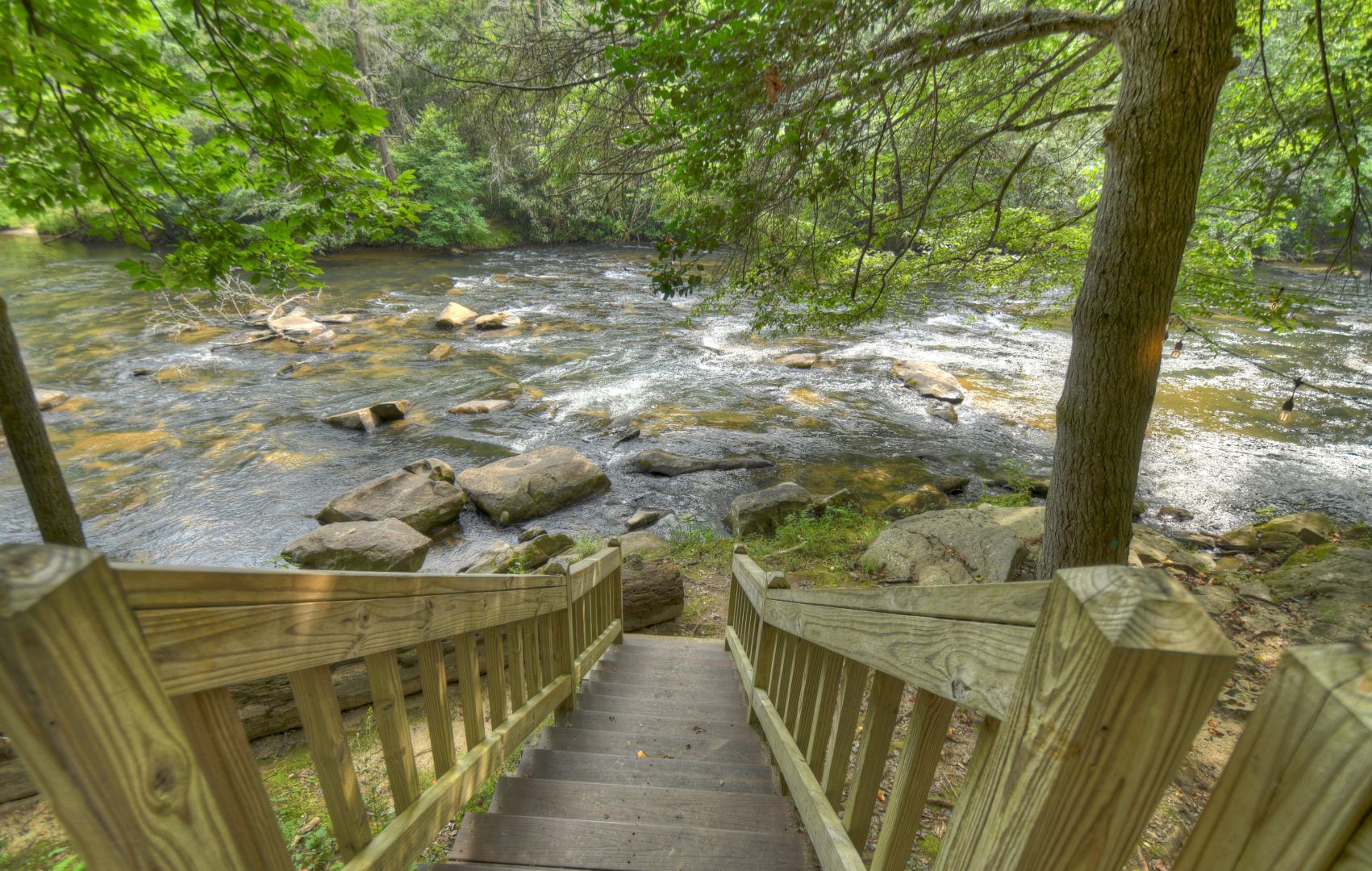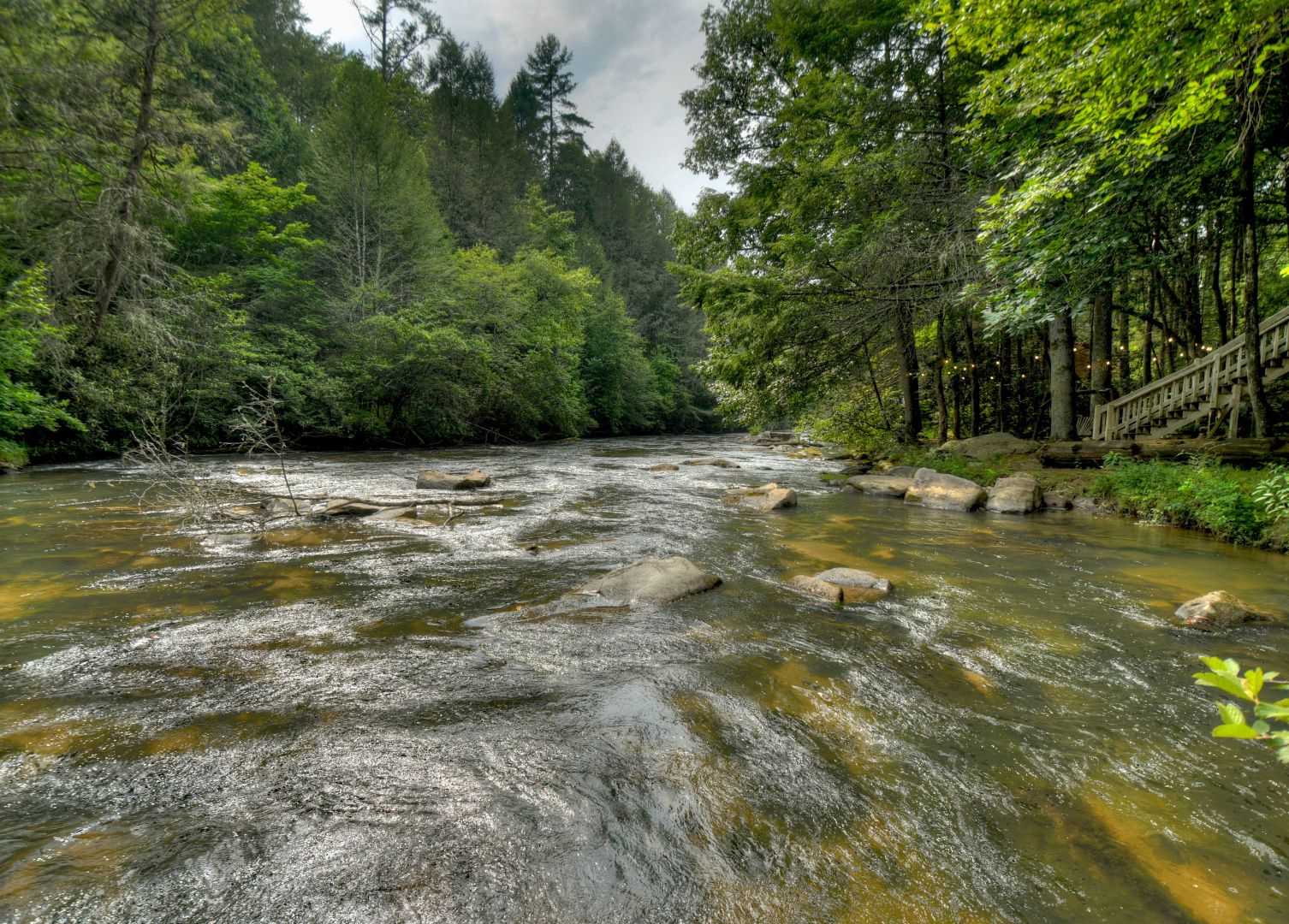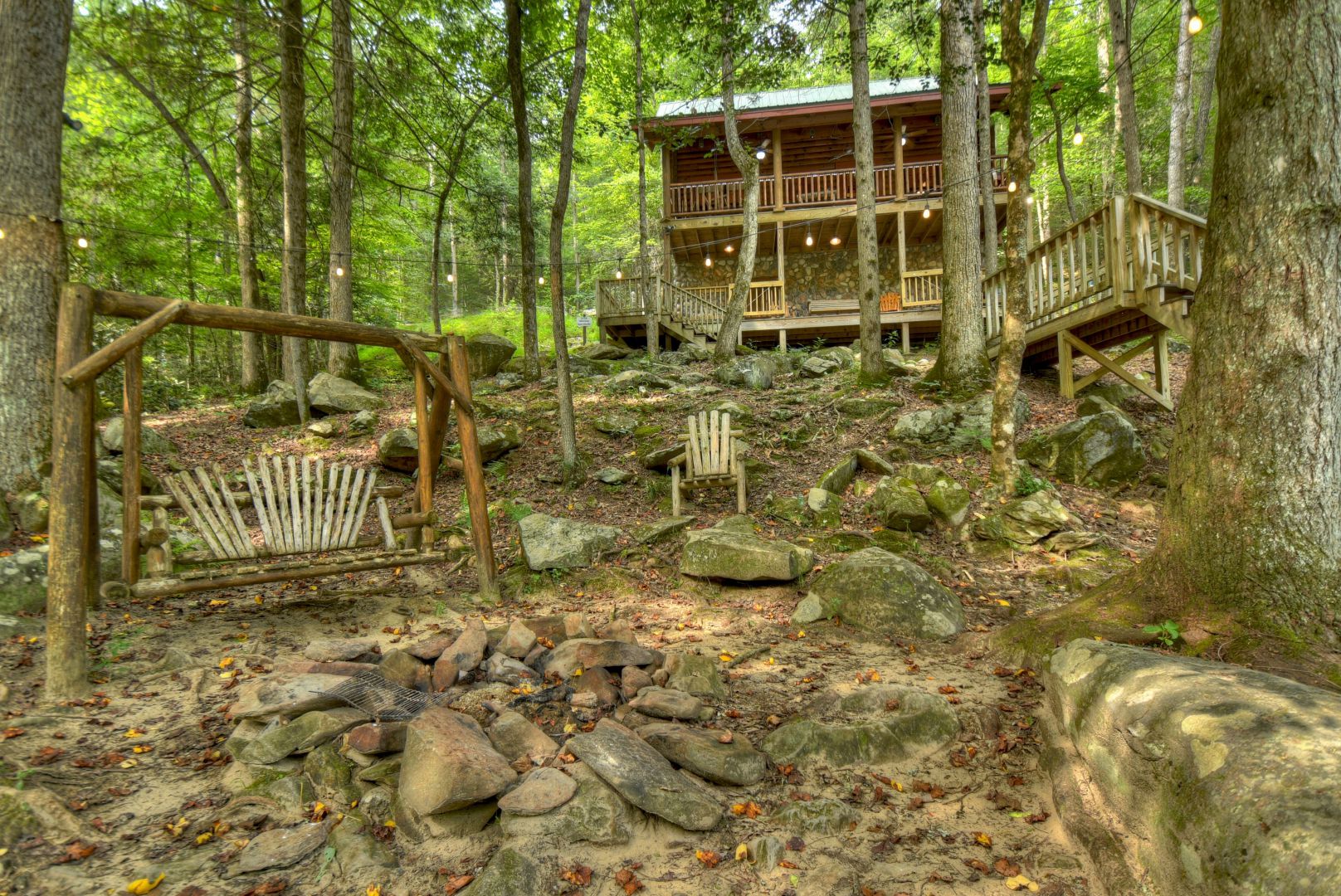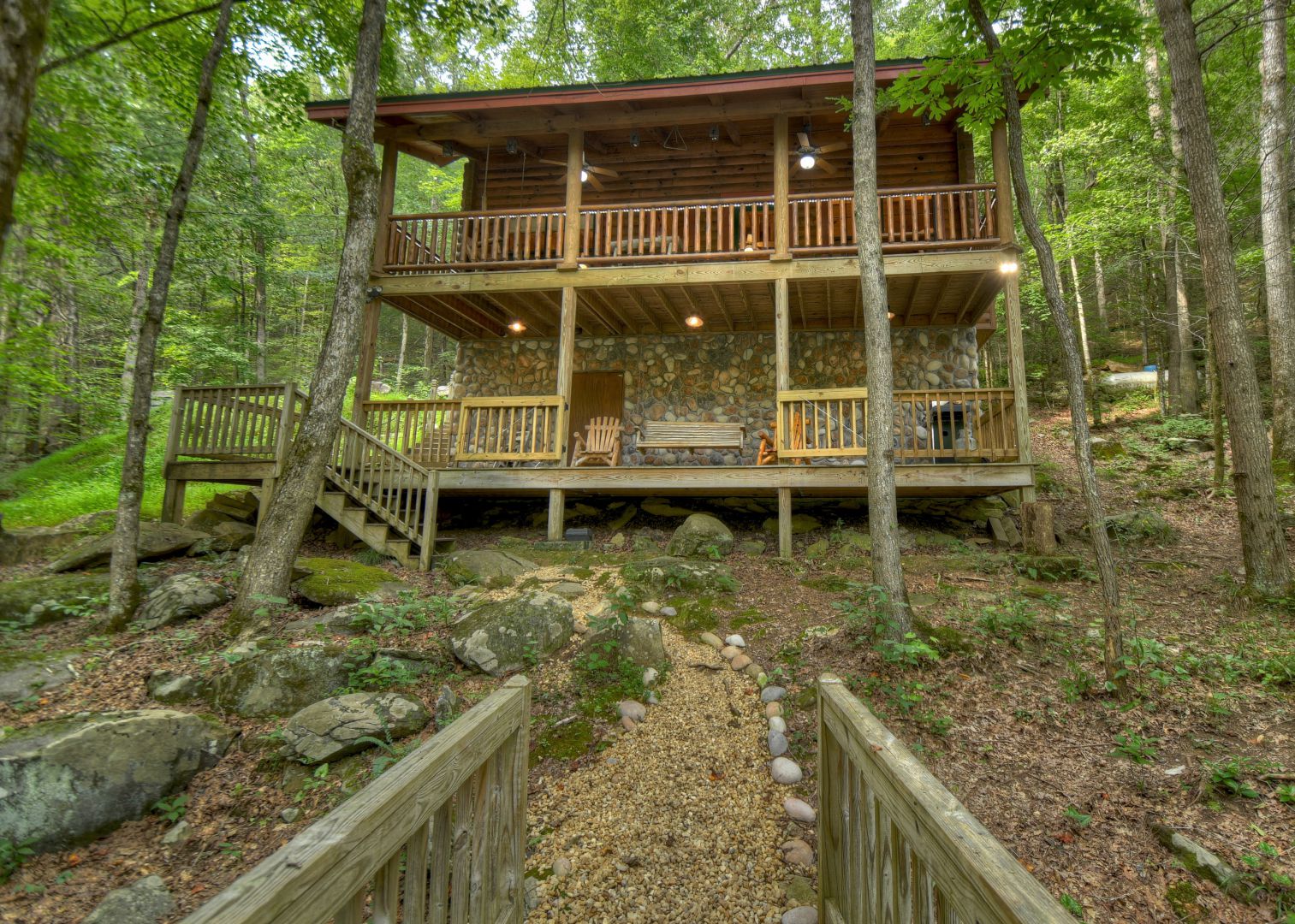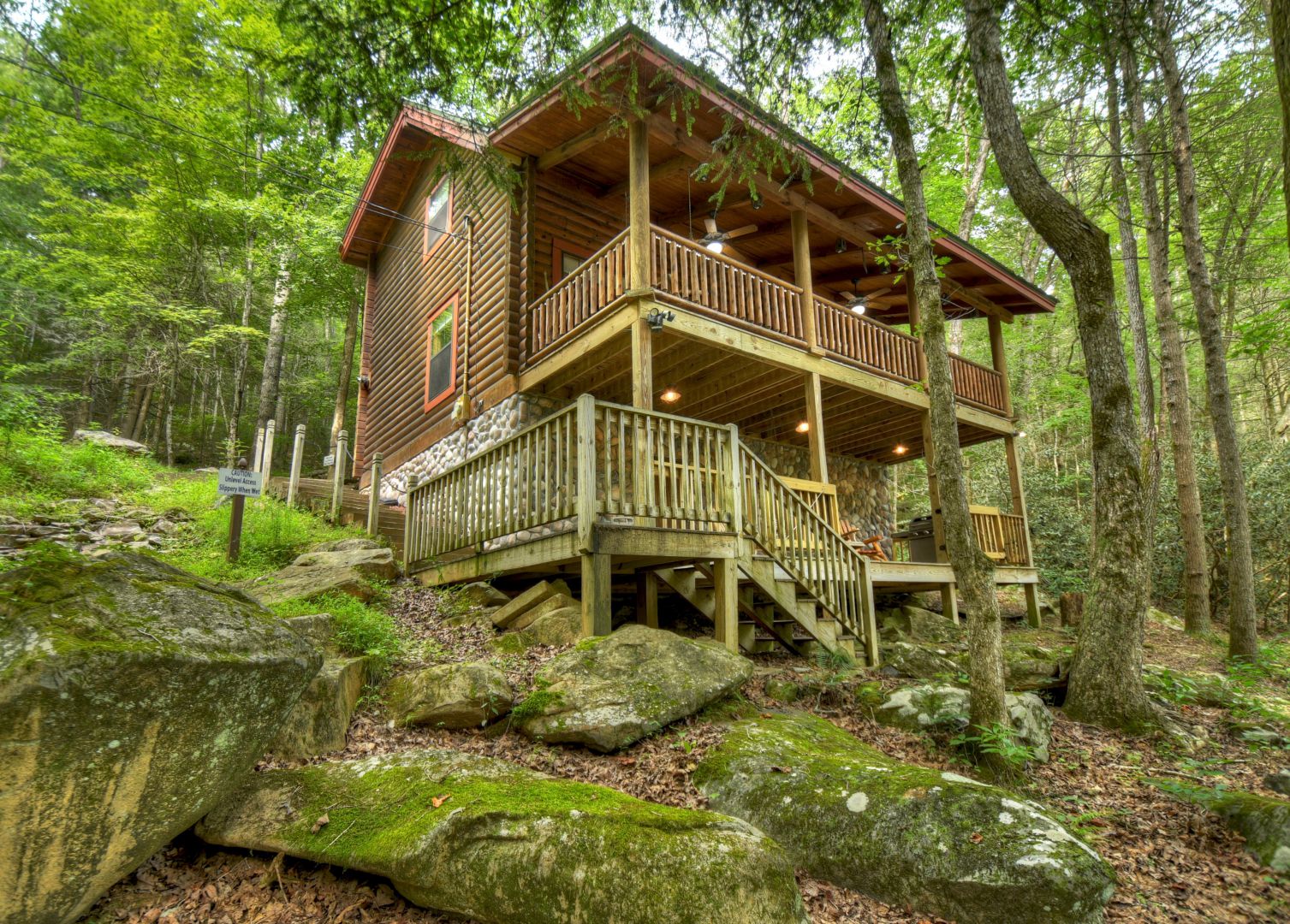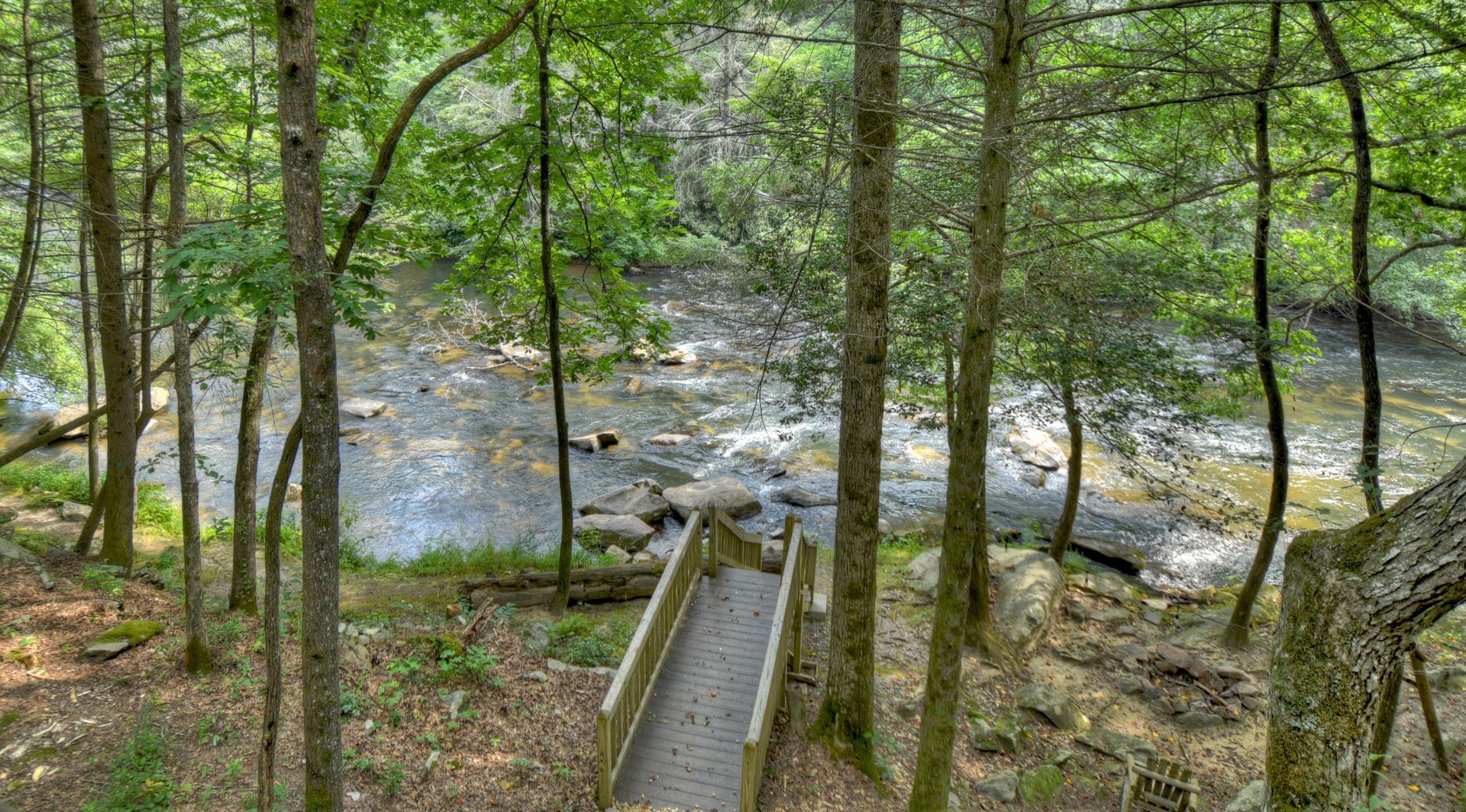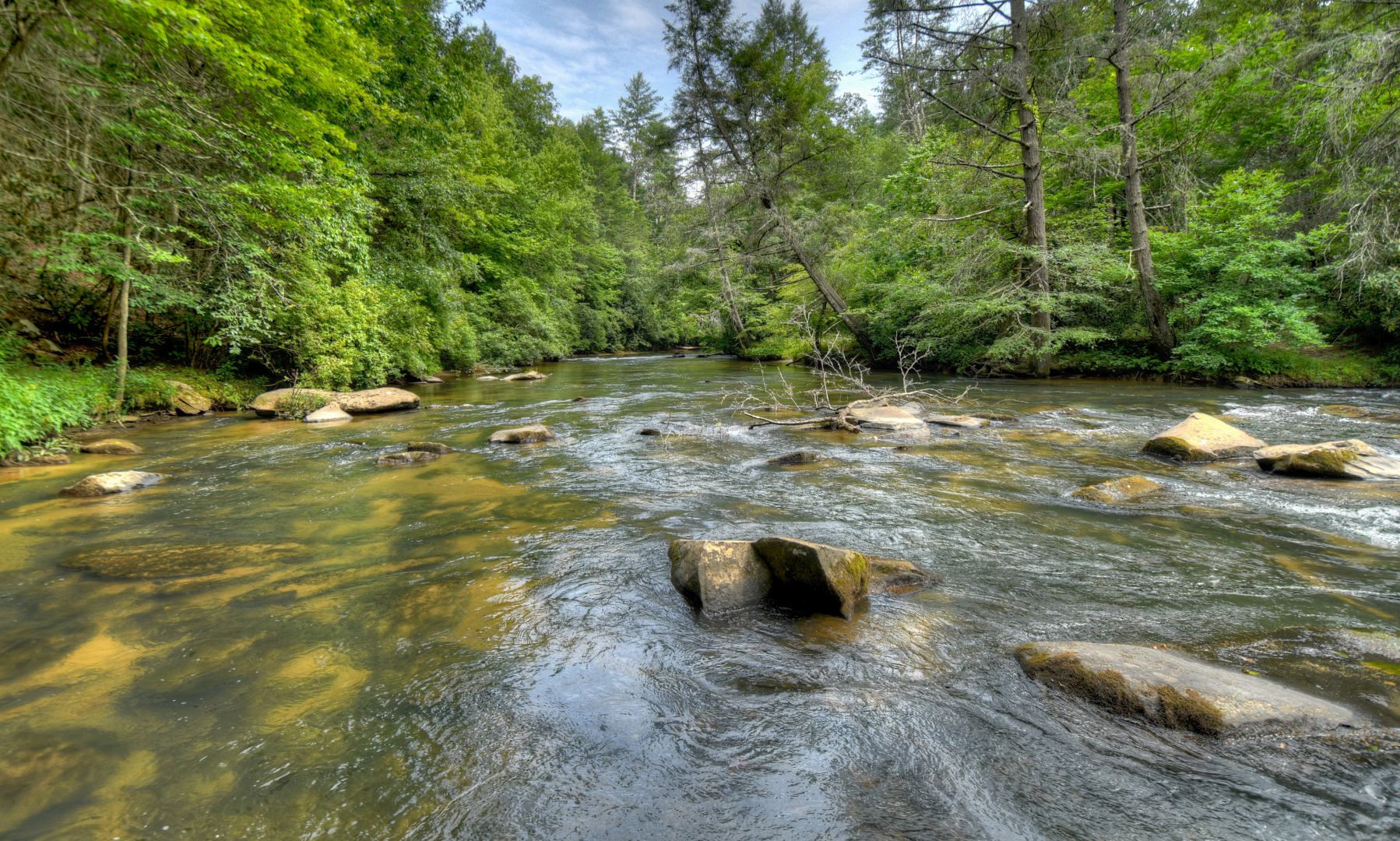 «
»
| | |
| --- | --- |
| Guests | 6 |
| Bedrooms | 3 |
| Bathrooms | 2 |



Reviews





This cabin was absolutely beautiful. We enjoyed everything about this place - stocked with everything we could need, beautiful scenery, close to many attractions. We can't wait to be back.
Patrycja
July 6, 2021





Excellent location. Little small but well equipped!!! Very clean!!
Hanumanth Rao
May 20, 2021





Perfect little cabin in the woods right on the water. Perfect place to open the windows at night and listen to the water go by. No phone service at the cabin but that's what we were looking for and there is a house phone. Cool bedrooms upstairs that all my kids enjoyed.
Jesse
May 14, 2021





Beautiful cabin and very secluded. My family and I had a fantastic time. We will definitely go back!
Casey
May 10, 2021





Our stay was awesome. Good location near plenty to do from hiking, fishing, rafting or exploring the little down towns nearby of Blue Ridge, McCaysville, etc. We spent a whole day down by the creek. It was a little high for swimming but relaxing nonetheless. I would 10/10 return for another stay.
Maegan
May 1, 2021





Perfectly cozy cabin. They provide all you could possibly need for a comfortable stay. Plenty of room for 4 guests. My favorite part was the creek, I could have listened and stared at the creek for hours, super relaxing. Friendly neighbor and dog up the road. The road has some slightly steep areas but we did just fine with our minivan, (no need for truck or 4x4). We are looking forward to our next stay.
Akemy
April 20, 2021





It was cute and clean. Balcony overlooking the creek was wonderful. So glad we were able to take advantage of the fire pit and sit by the creek the first night, it's absolutely beautiful and unique! (Unfortunately it rained for 2 days straight and flooded the creekside area for the remainder of our stay) Make sure you bring all the supplies you're going to need as far as grocery items (cooking oil, seasoning, sugar, k-cups...cookware and utensils were provided)...amenities were very basic. Recommend going to the IGA Supermarket in McCaysville to stock up, closer than Walmart. (And bring your own hard liquor, it's a dry county! Lol) Great central location if you are wanting to visit other cities like Franklin, Bryson City or Chattanooga...they are all about 1.5 hours away. The local outdoor activities were tough because of the weather but we did manage to visit Falls Creek Falls and do some horseback riding. Loved McCaysville.... actually preferred it over Downtown Blue Ridge. Two great breweries and some cute shops. We enjoyed dining at Burra Burra and Copper Grill had the most well seasoned burgers we've ever had. Another favorite was Sue's Burgers in Blue Ridge...amazing burgers, sides and the best coleslaw! All in all a great stay! Cuddle Up Cabin Rentals support staff was very helpful and quick to respond when I had questions. Thanks for a great experience!
Kelly
March 16, 2021





My family stayed at A Tranquil Place for a week during the kids' spring break. It was everything I hoped it would be. The cabin was remote and cozy, yet a short drive from shops and restaurants. I enjoyed my morning coffee on the back porch swing and evening wine by the fire pit. The view of the creek is so peaceful and and A Tranquil Place definitely lives up to its name. We hope to return for sure.
Ashley
February 28, 2021





This place was awesome !!!! our family loved this place very much! was very clean and cozy would definitely be back.
Khunthia
January 19, 2021





this cabin is an amazing experience. the indoor space is cozy and clean. was surprised that there are so many TVs. at one point our group of 6 had The Office on in 3 rooms at the same time lol. the outdoor space is a dream. the sound of the creek is a game changer, so whether enjoying the firepit or relaxing on the porch, you'll want to spend most of your time outside regardless of temperature. also very friendly neighbors!
Tucker Family
October 24, 2020





Beautiful location and lots of privacy.
Petrikas Family
August 18, 2020





This beautiful Cabin was so comfortable and in the most wonderful setting, sitting as close to Fighting Town Creek as possible. The creek is more like a small river, very quiet, peaceful and extremely beautiful. The Cabin has great indoor and outdoor spaces with plenty of seating to eat, relax and enjoy watching the river and its surroundings. This is a very well thought out cabin, with a well stocked kitchen for cooking. We loved it and are so happy that the Owners share their wonderful Vacation home.
Rubin Family
August 4, 2020





Beautiful cabin and great amenities. We enjoyed lots of time on the porch and wading in the creek. The house was very comfortable and had everything that we needed. We will definitely be back!
Arnott Family
July 24, 2020





We loved the cabin and the creek! Extremely relaxing and exactly as advertised!
Moreland Family
May 26, 2020





Pet friendly and nice touches like dog bowls, dog bed, and dog treats. We really enjoyed the porch and the firepit area down by the river. Beautiful location! Private note: Thank you for helping to make a memorable weekend.
Guberman Family
May 25, 2020





The cabin and property were awesome! Just what our family was looking for, clean and plenty of room with beautiful scenery. The creek was amazing.
Custer Family
May 17, 2020





Perfect getaway Good for hiking and spending quality time with family.
Jaconsen Family
March 16, 2020





we loved and enjoyed the cabin every single second! looked much better than in pictures it was cozy and pretty well located with local restaurants and shops 15minutes away.
Hernandez Family
January 6, 2020





I've been in many cabins over the years and A Tranquil Place is definitely one of the better ones. My family loved it and we will definitely be back to this cabin.
Dunham Family
November 30, 2019





We come to Blue Ridge often and definitely this time every year in celebration of our wedding anniversary. We have never stayed at this "Tranquil Place" before but will try to every time we come from now on. It is indeed a tranquil place that sits just above the waters of Fightingtown Creek which is far more like a river. We sat on the porch and rocked and listened to the rhythmic sounds that come from the rapids that are just below. This has been one of our best trips ever. The master bed was comfortable, and the cabin is clean. It is small but was exactly what my husband and I needed. I have and will recommend it to anyone who wants to drink in nature at its best and enjoy all that it has to offer.
Stevens Family
November 11, 2019





Everything was perfect. Only wished that we could have stayed longer!!
Thompson Family
November 3, 2019





Beautiful, breath taking view of Fighting town creek. Beautiful cabin and property! The constant sound of the creek flowing over all the rocks was so relaxing. I could of stayed forever
Glenn Family
August 26, 2019





Our stay at A Tranquil Place has been one of the best vacations I can remember. The cabin was perfect and CuddleUp made everything easy. We will return, Good Lord willing. Thanks,
Jackson Family
July 27, 2019





Peaceful and relaxing. Clean and little extra touches made it comfortable. Will definitely go back again!!!!
Martin Family
February 20, 2019





Very peaceful and restful
Elaine
August 31, 2018





Cabin was great
Matthew
July 27, 2018





Jana
July 11, 2018





Have been using Cuddle Up for 6 years, we always get top notch service
Debbie
July 2, 2018





Stars We loved the property. We stayed in a different cabin last time, but this one by far was our favorite.
Tammy
April 10, 2018





We spent an impromptu weekend at A Tranquil Place. The name says it all. We left the window up at night and could hear the rushing water from Fightingtown Creek which made for a relaxing night.
Shelia
February 28, 2018
Property Rating:





Management Rating: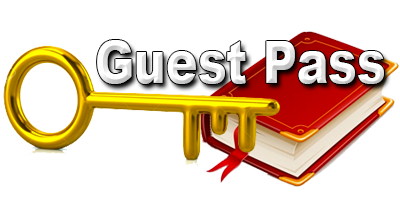 Featured Rental Cabin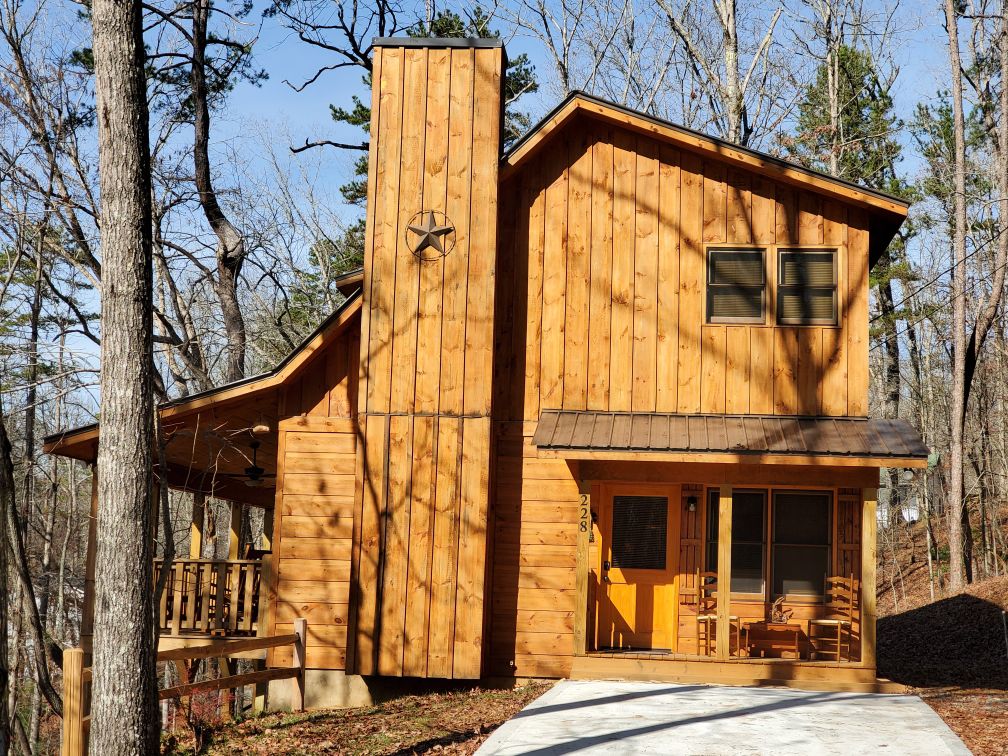 Blue Ridge
7 Guests
3 Bedrooms
2 Bathrooms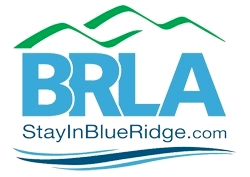 Blue Ridge Loging Association