Thunder Falls Cabin Rental

Cozy & Romantic Retreat Overlooking 10ft Waterfalls. Enjoy affordable luxury, the fully equipped kitchen, hot tub and the annual Apple Festival from this special cabin.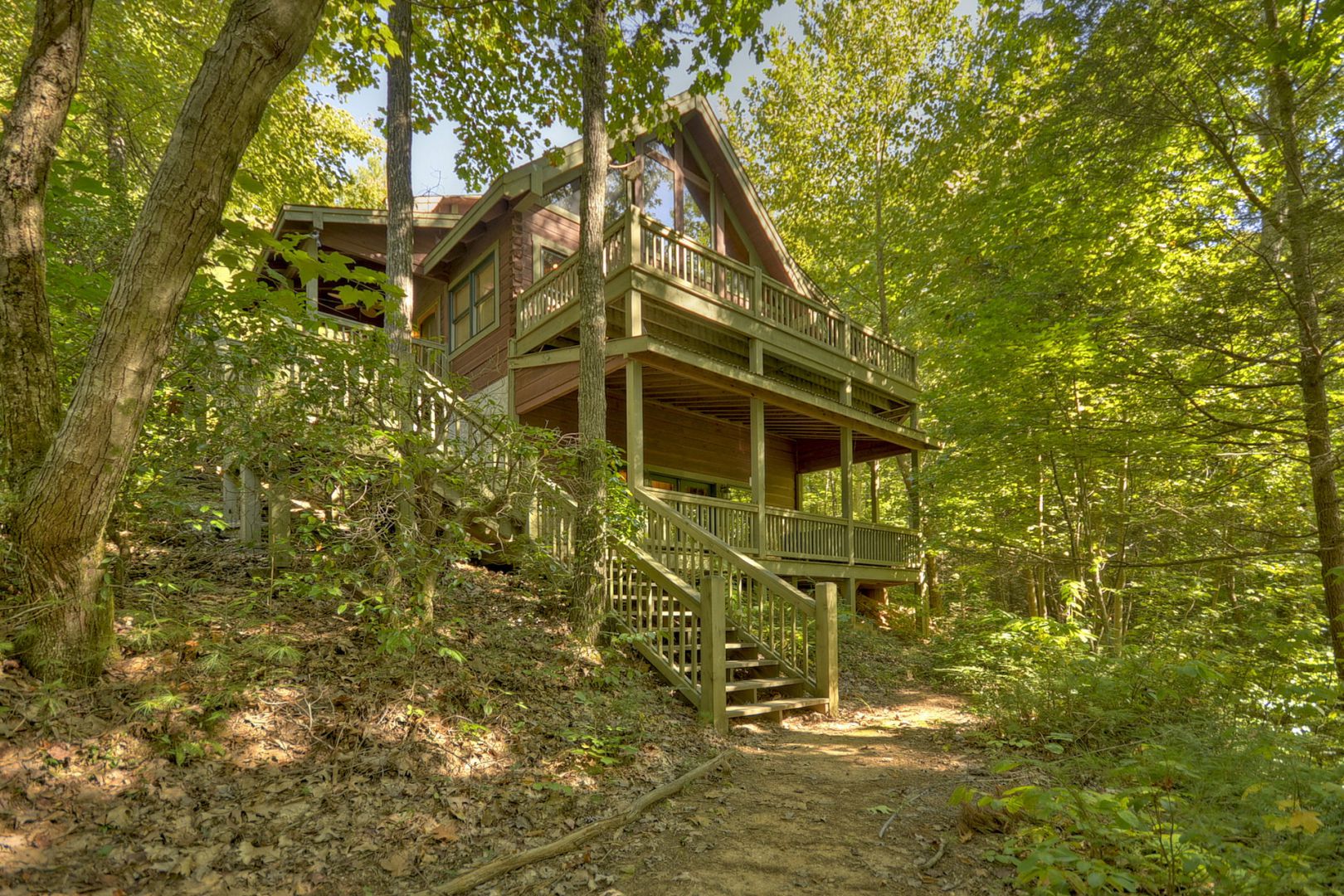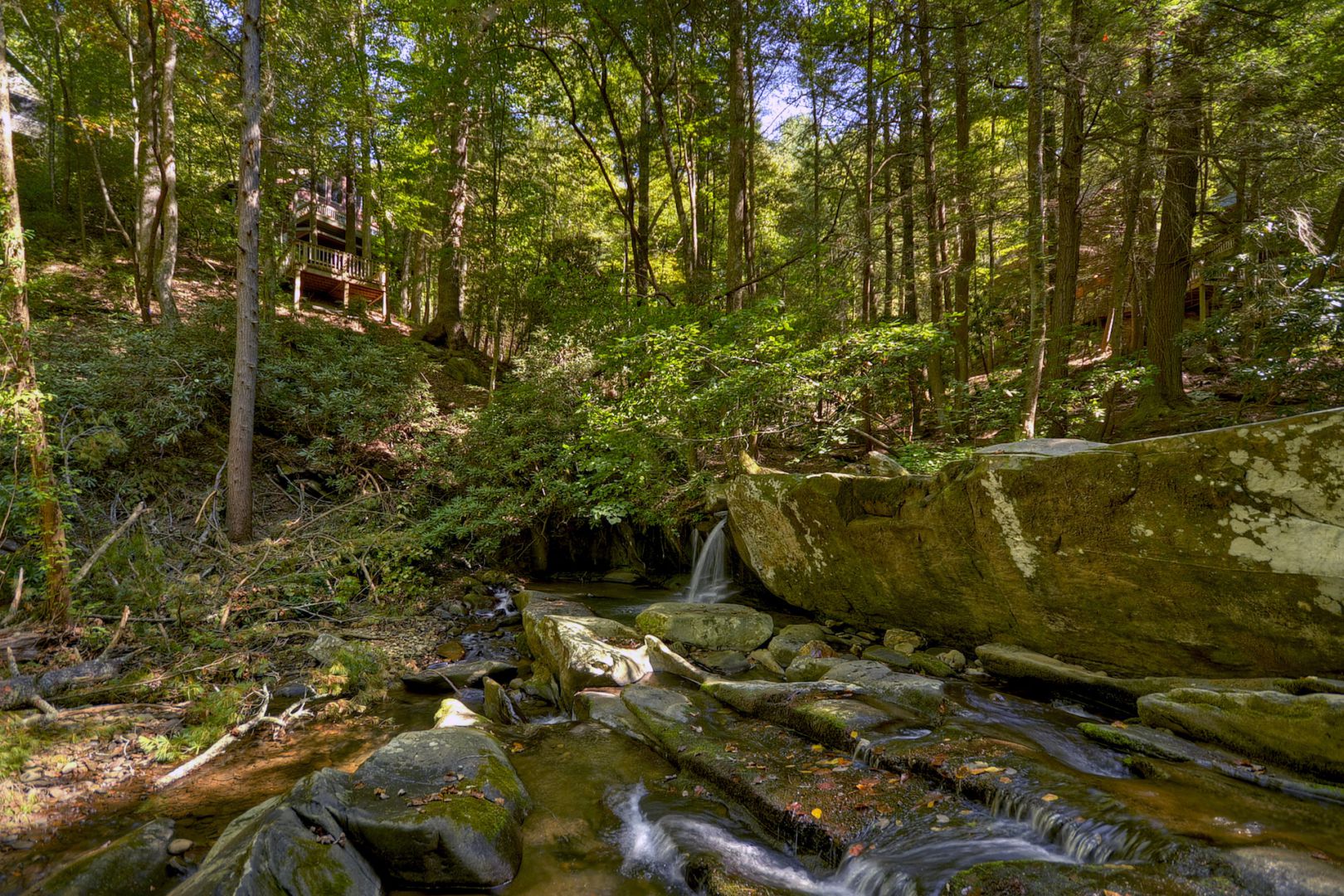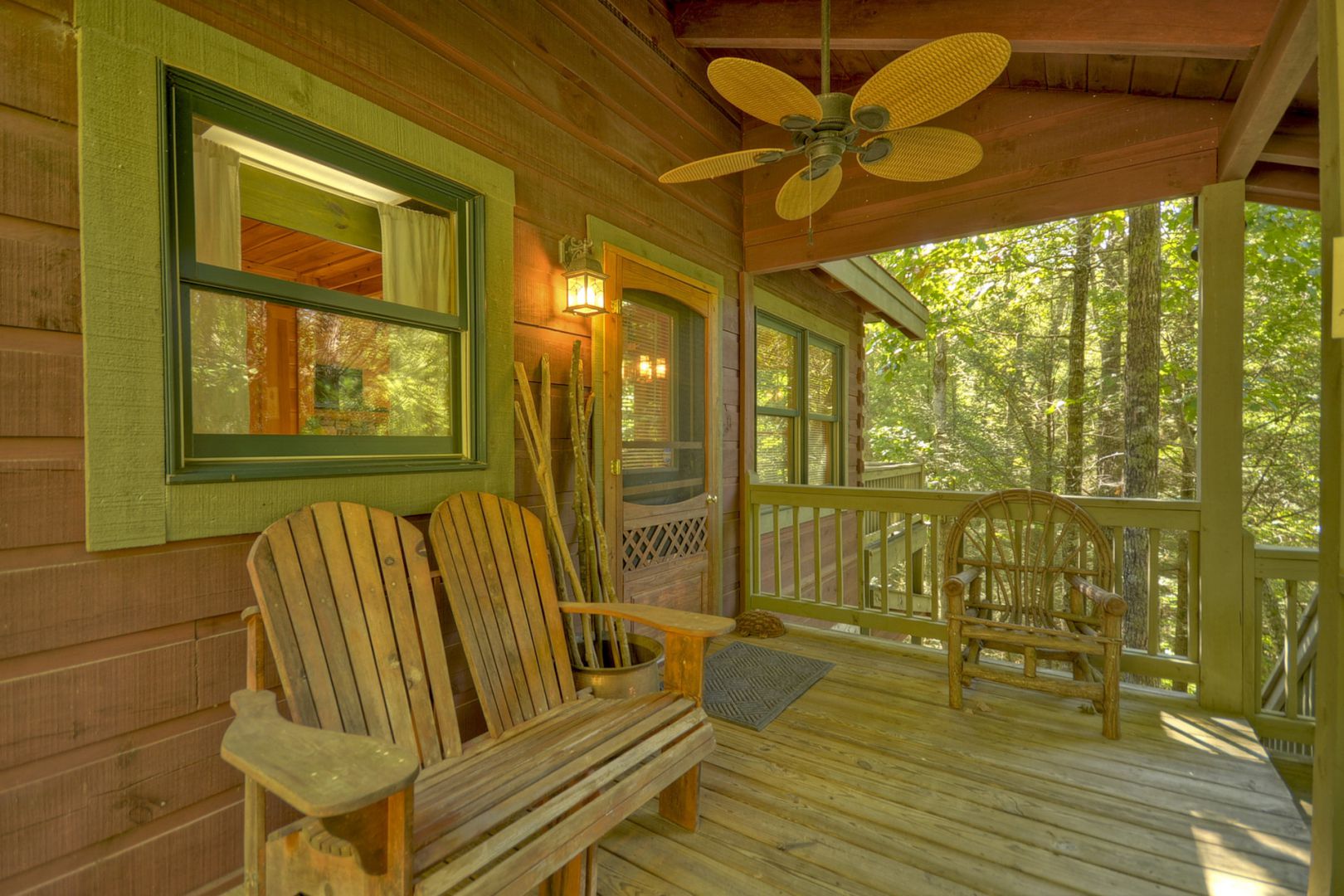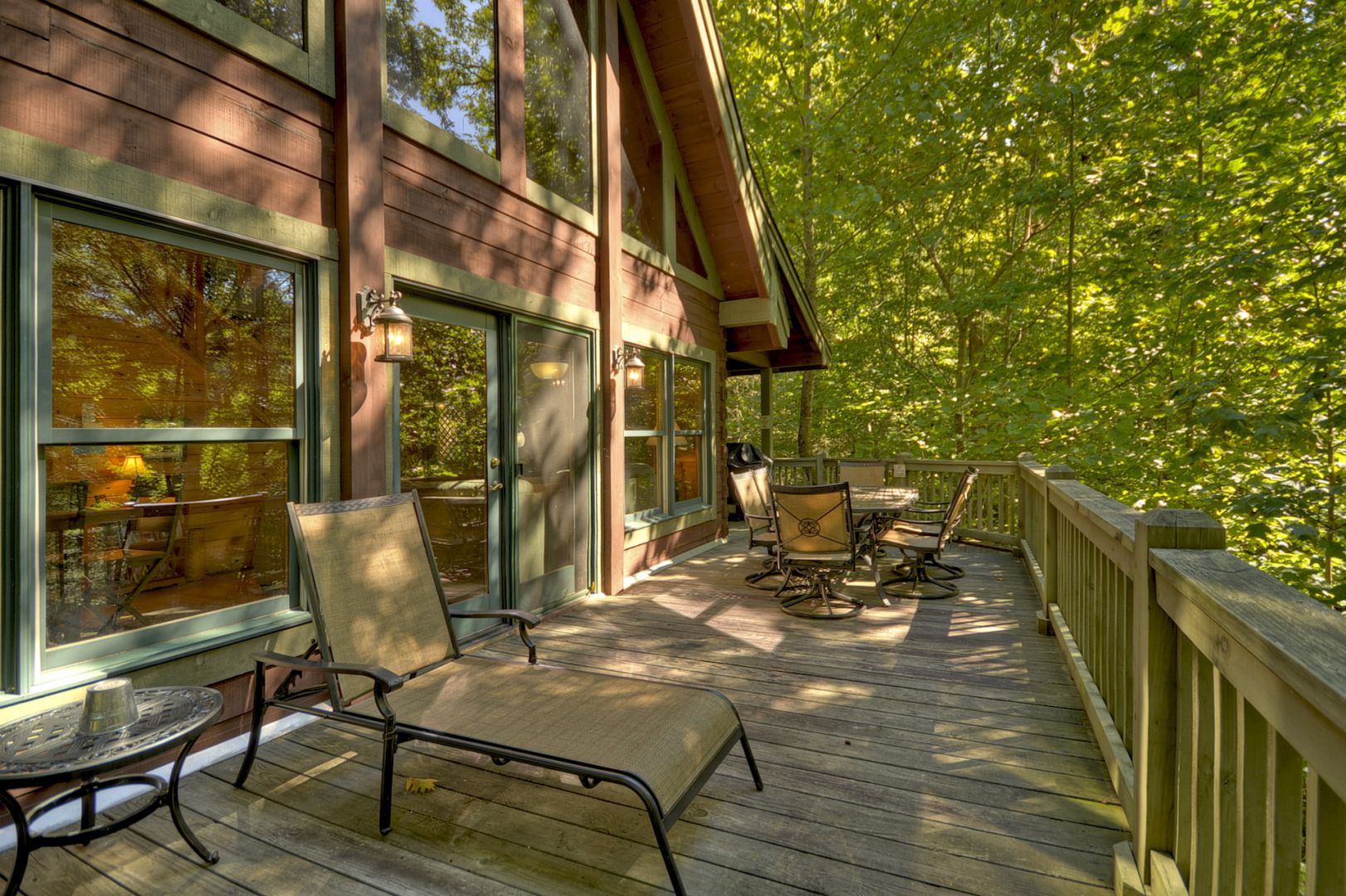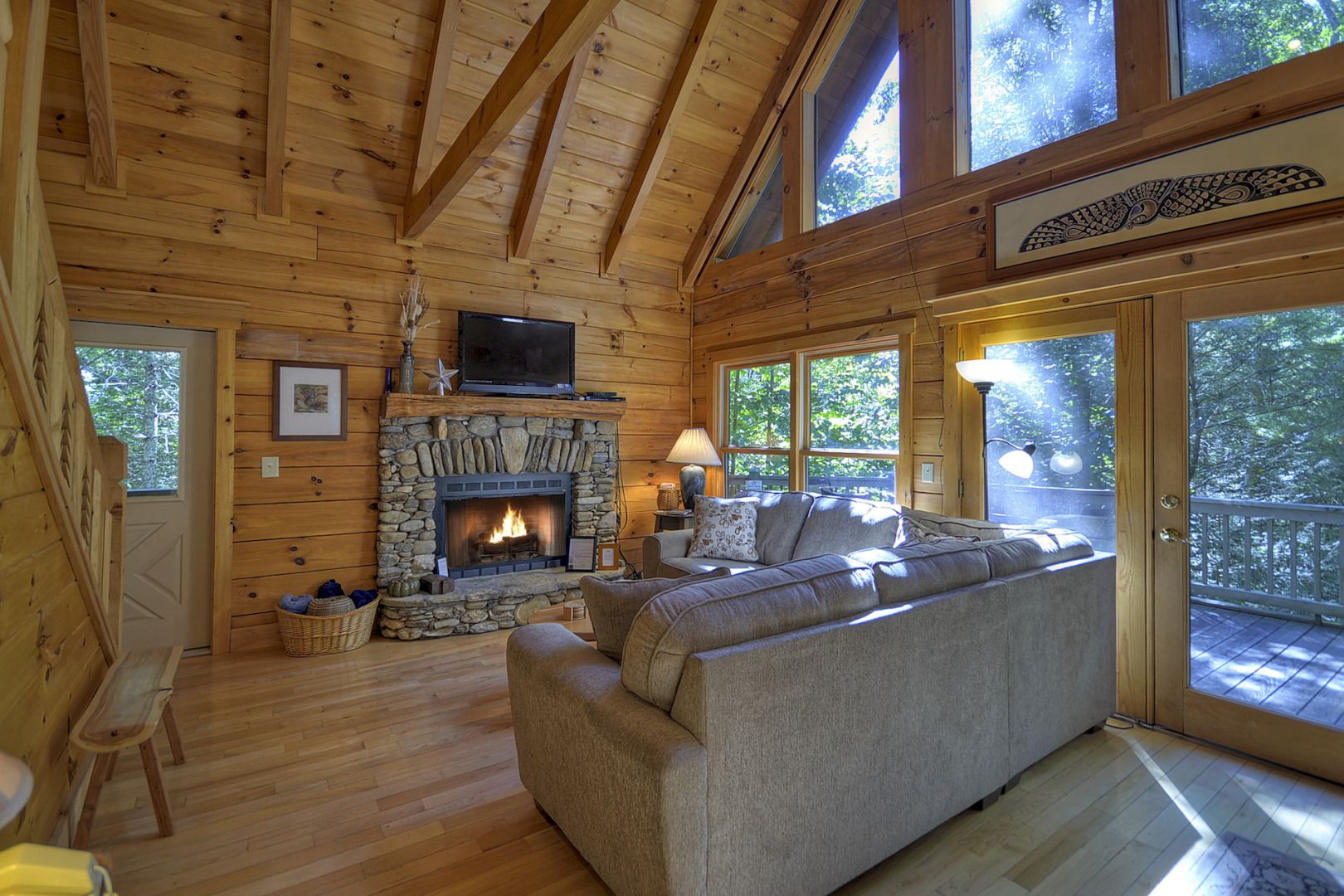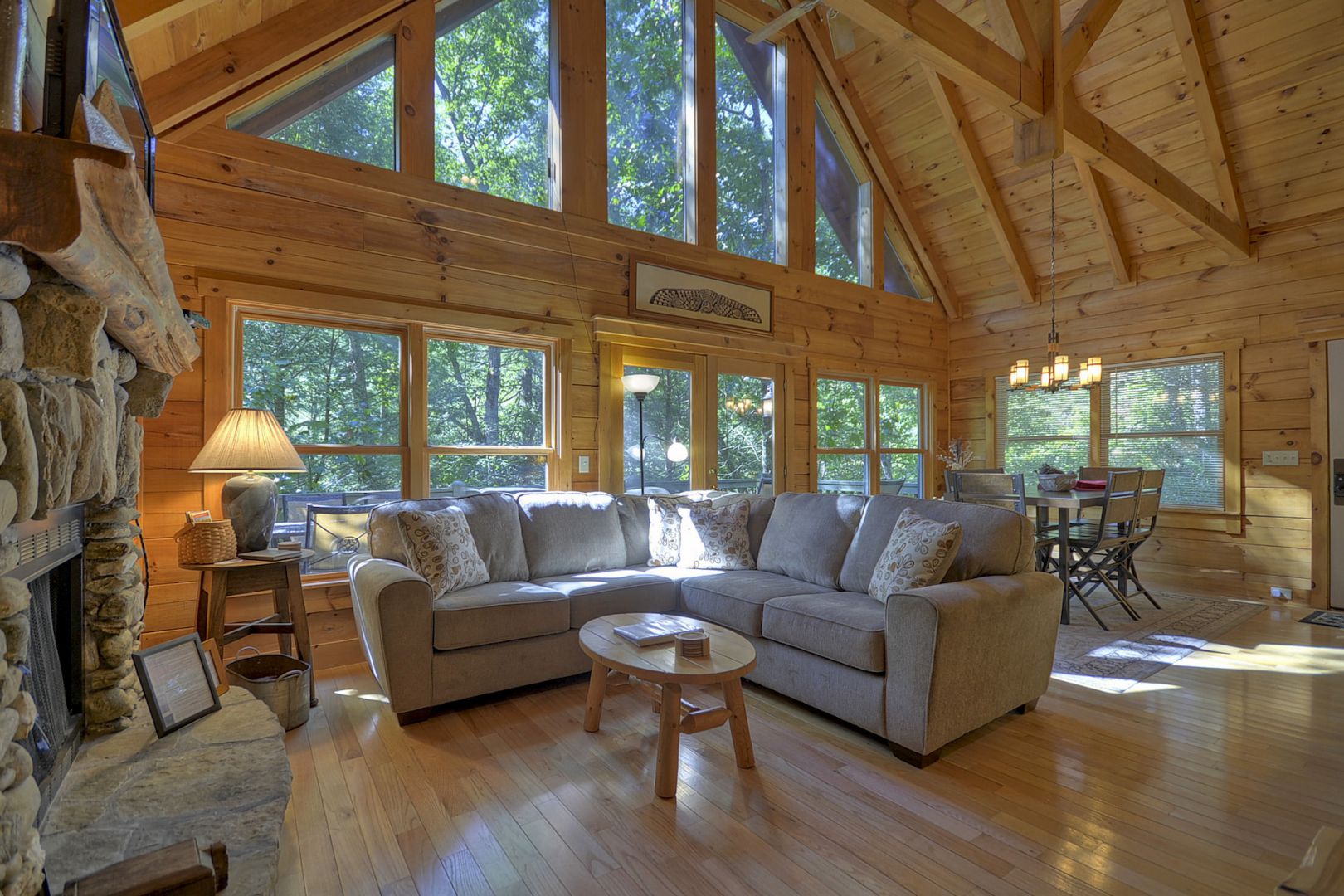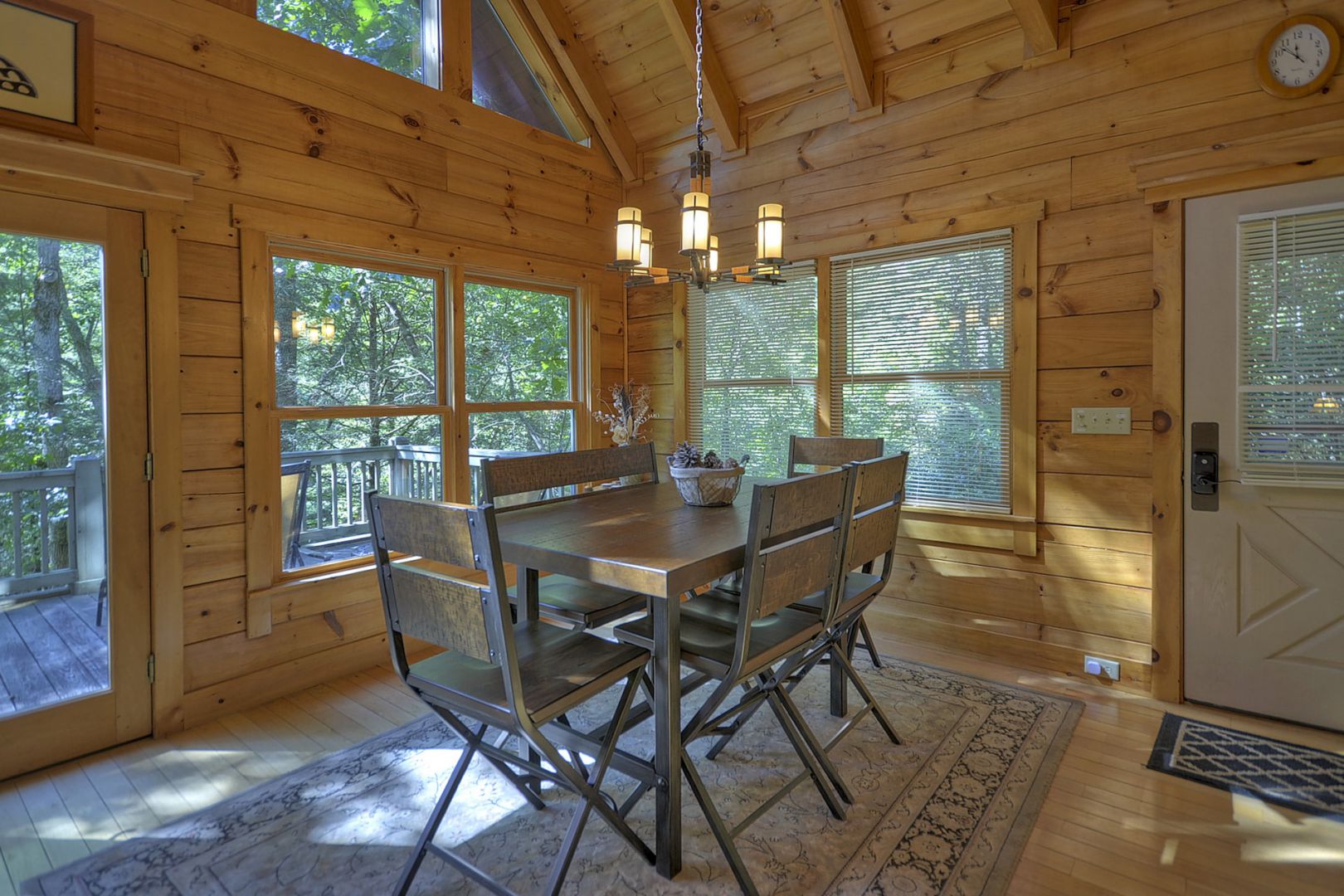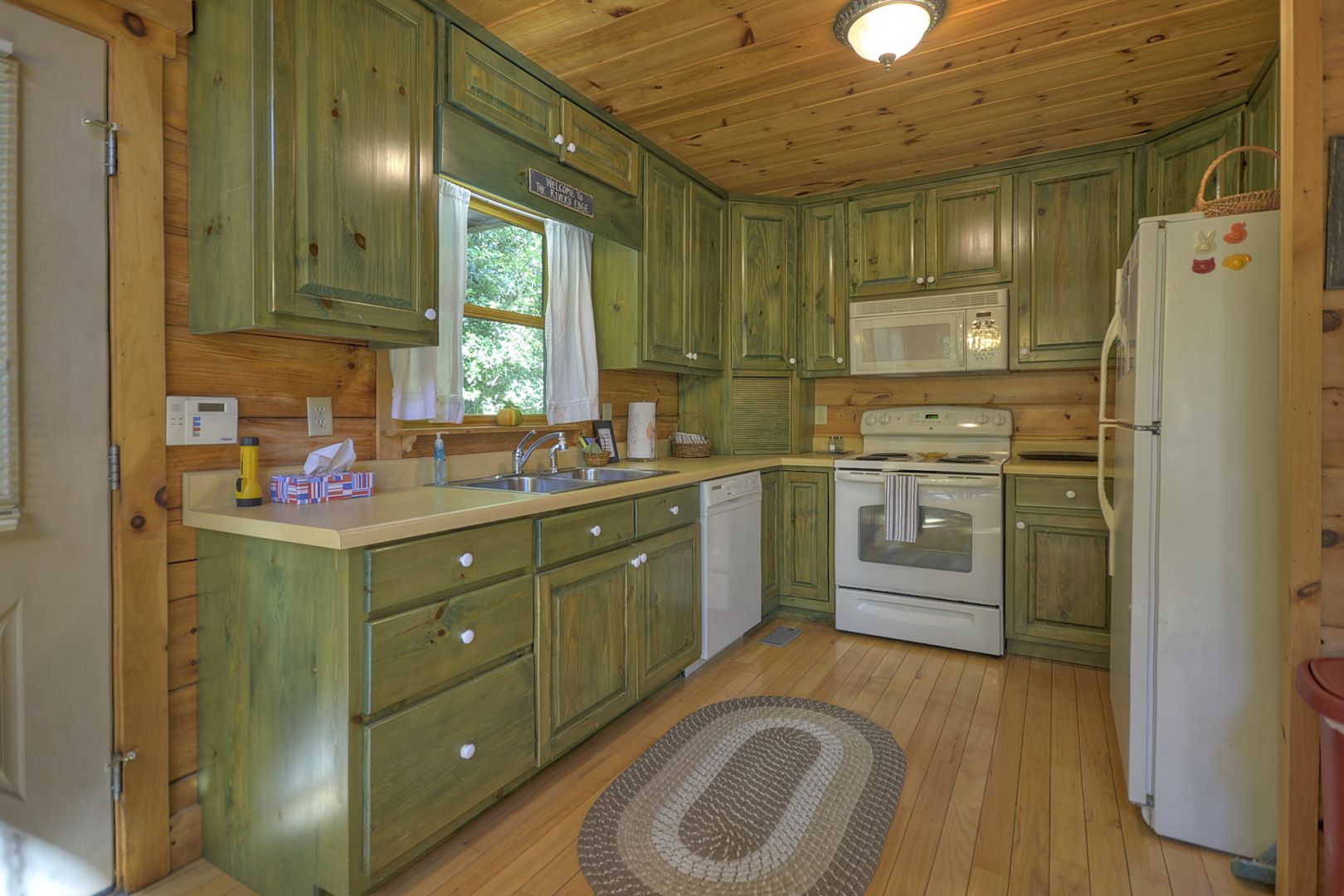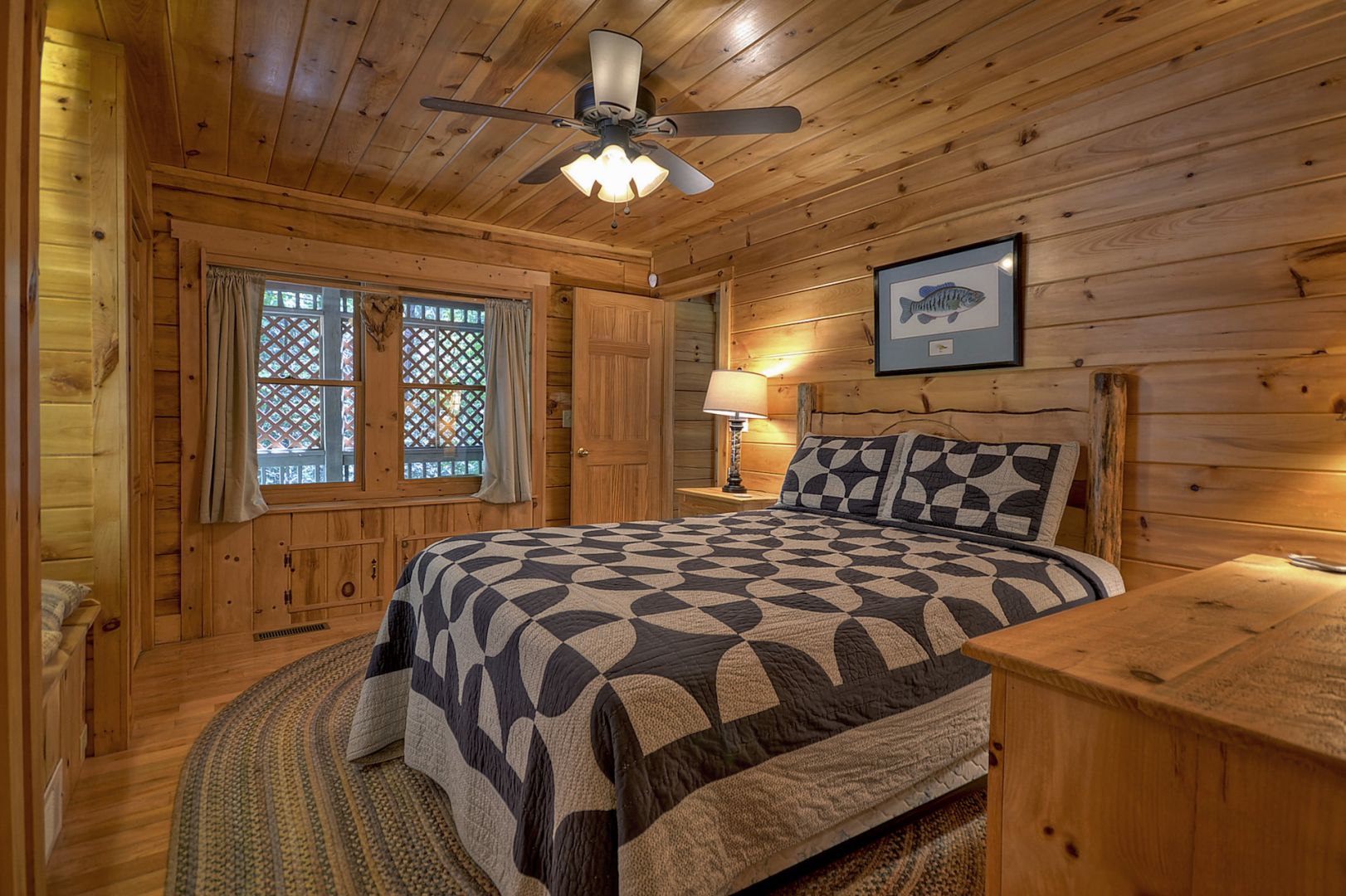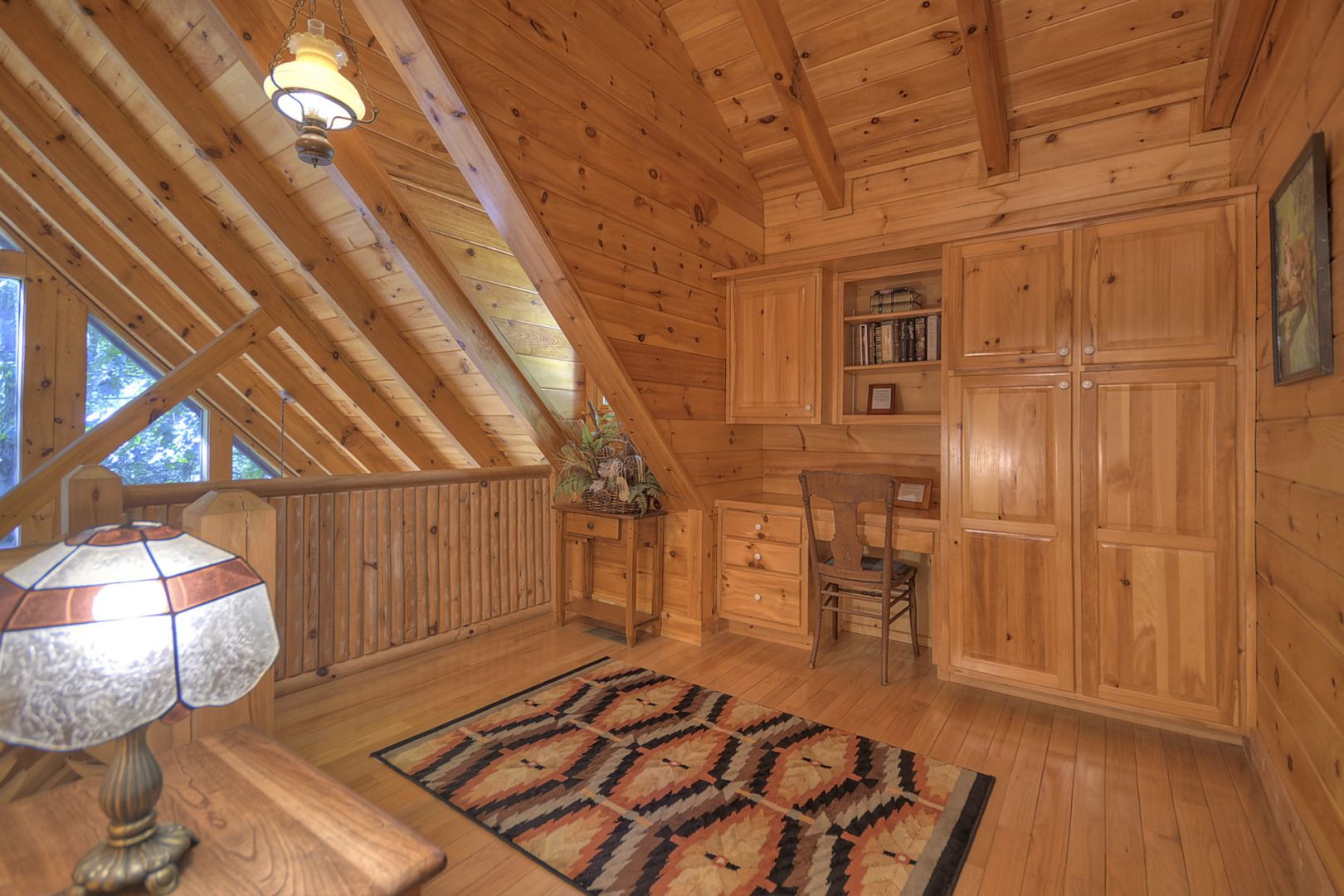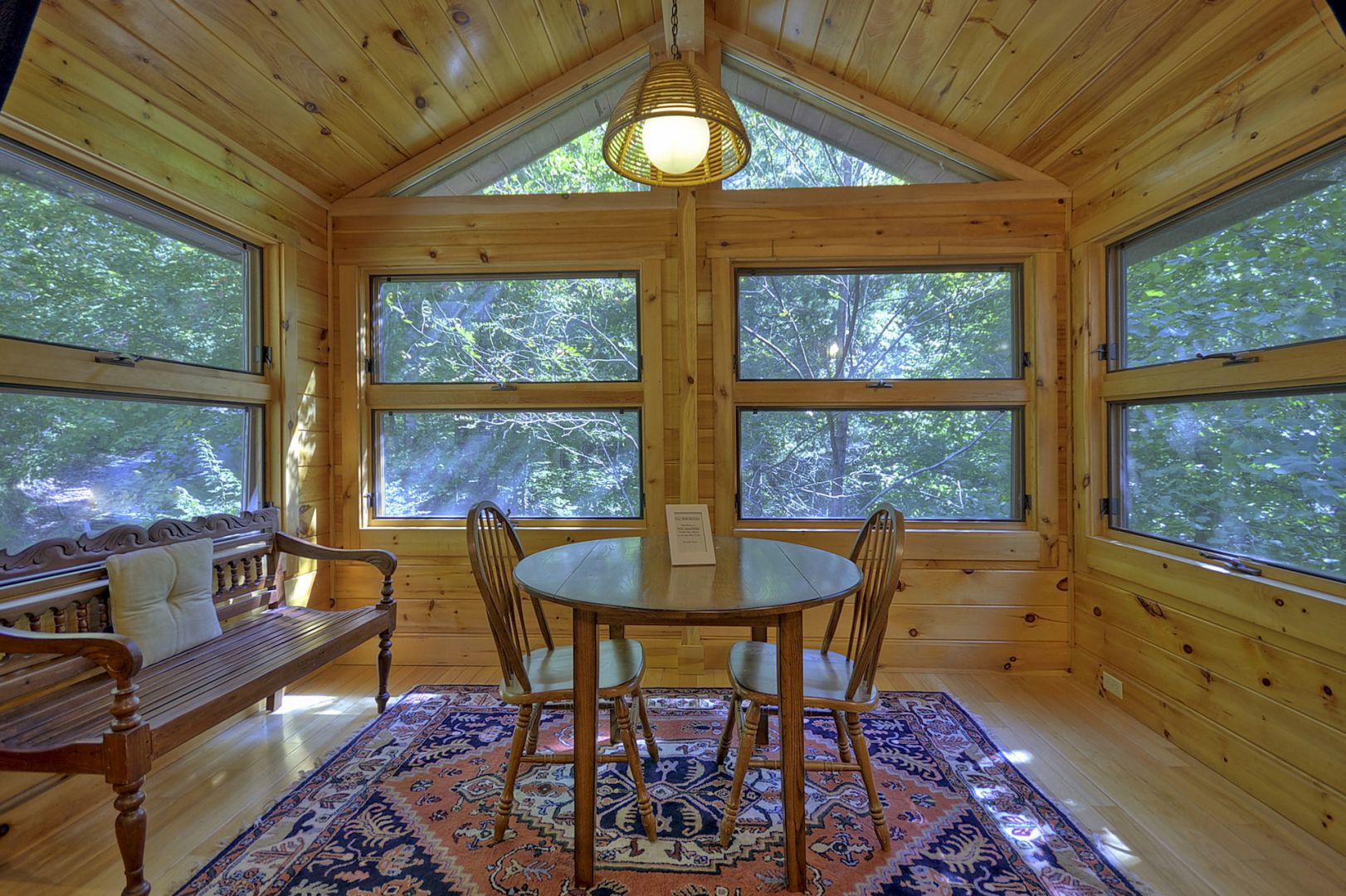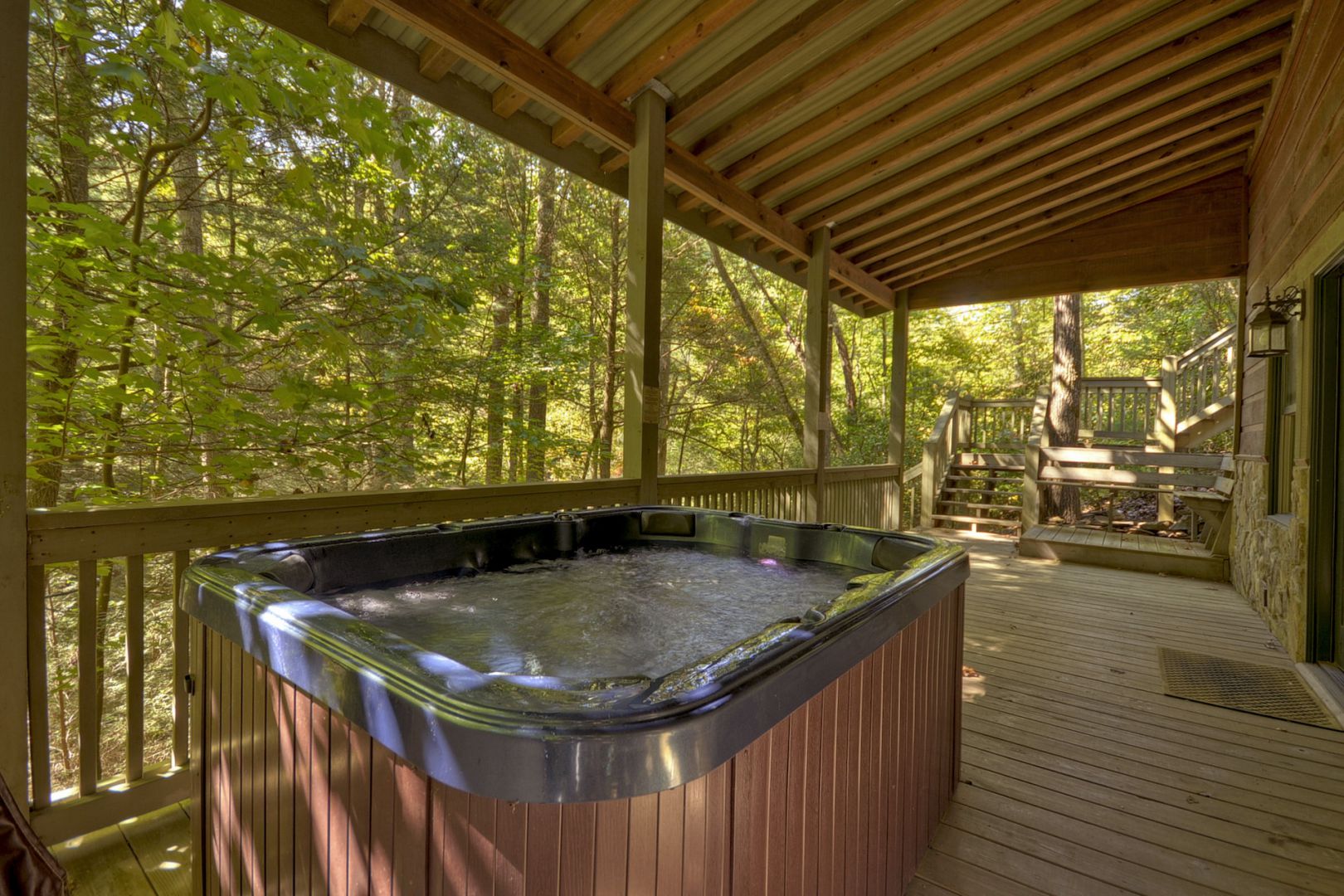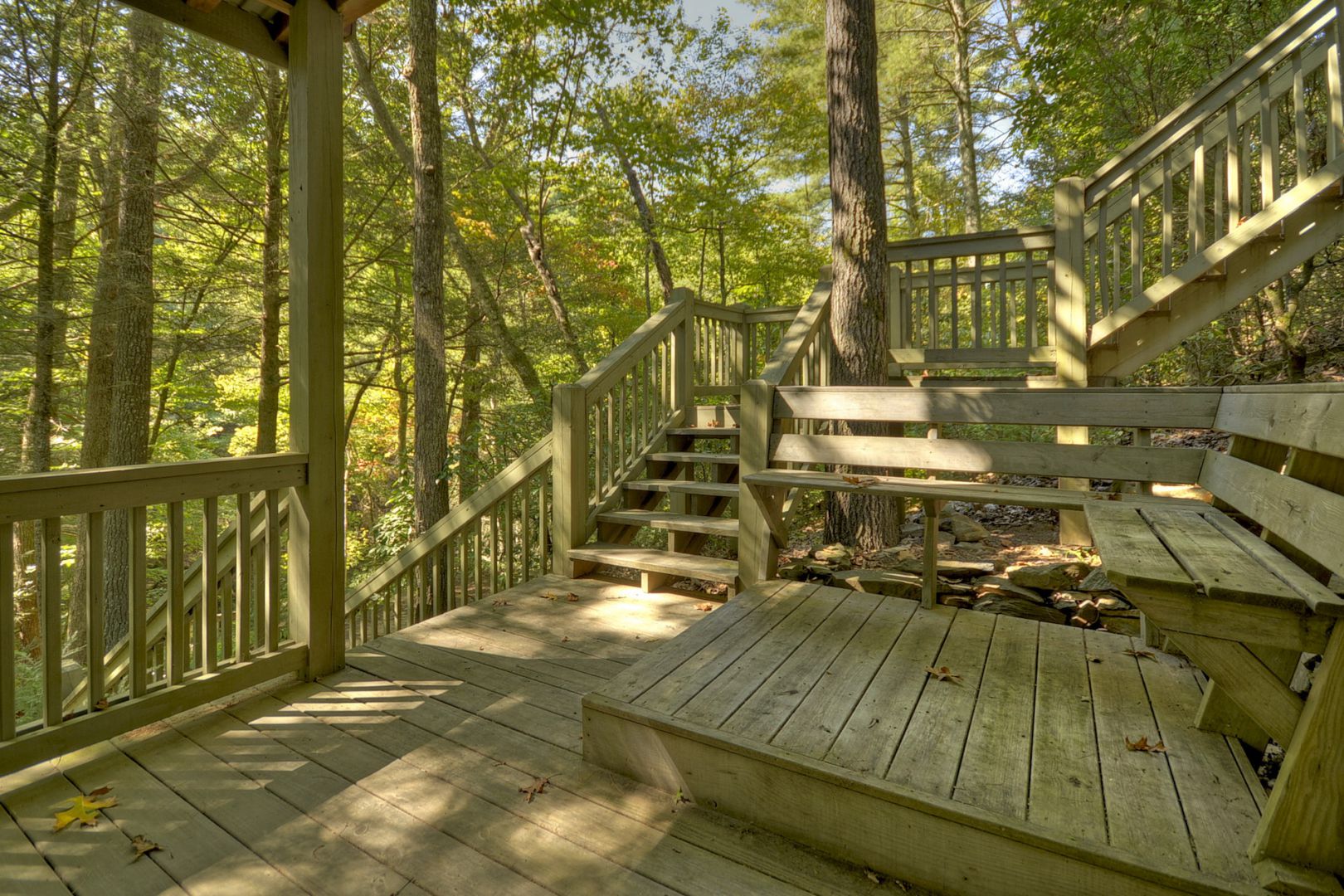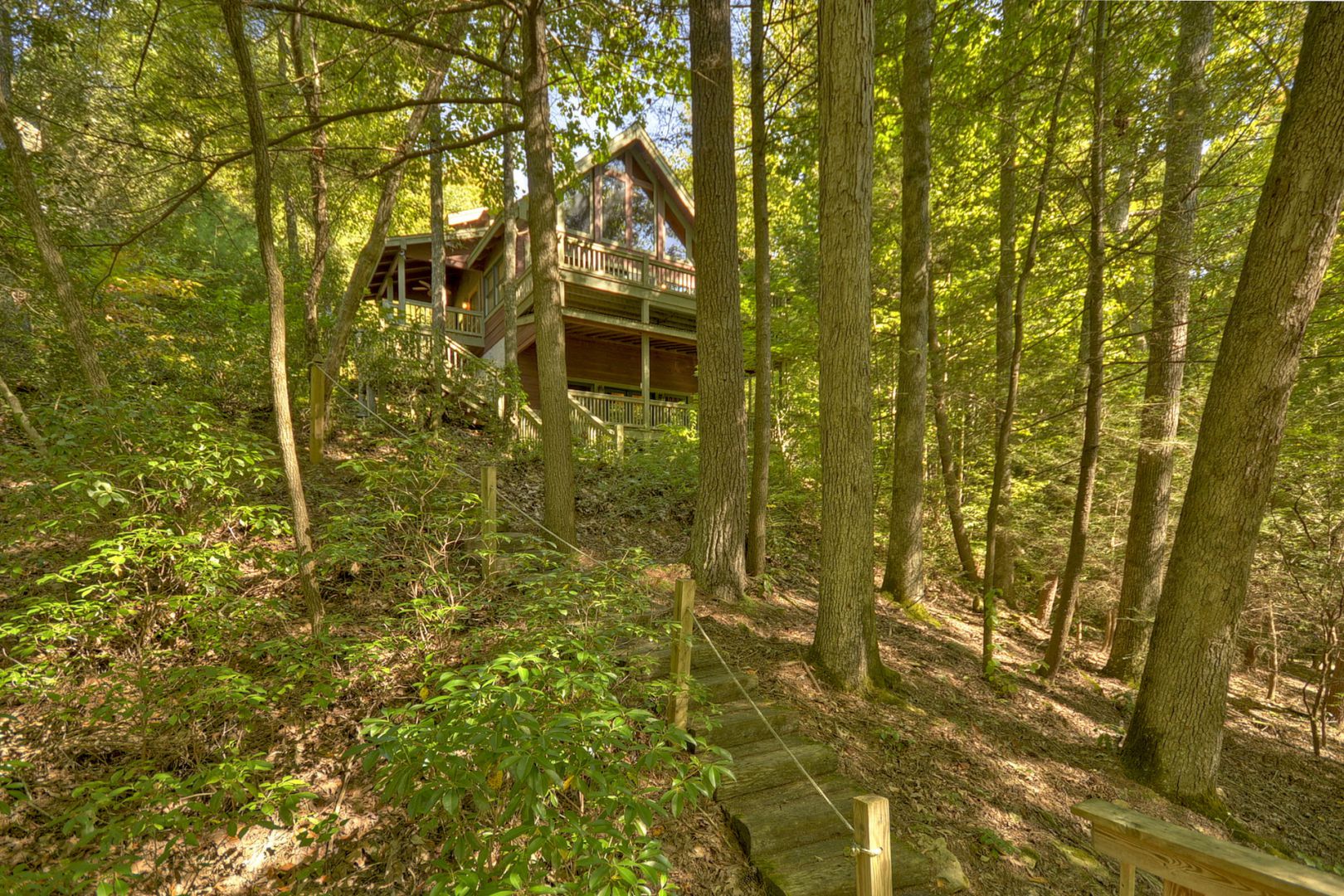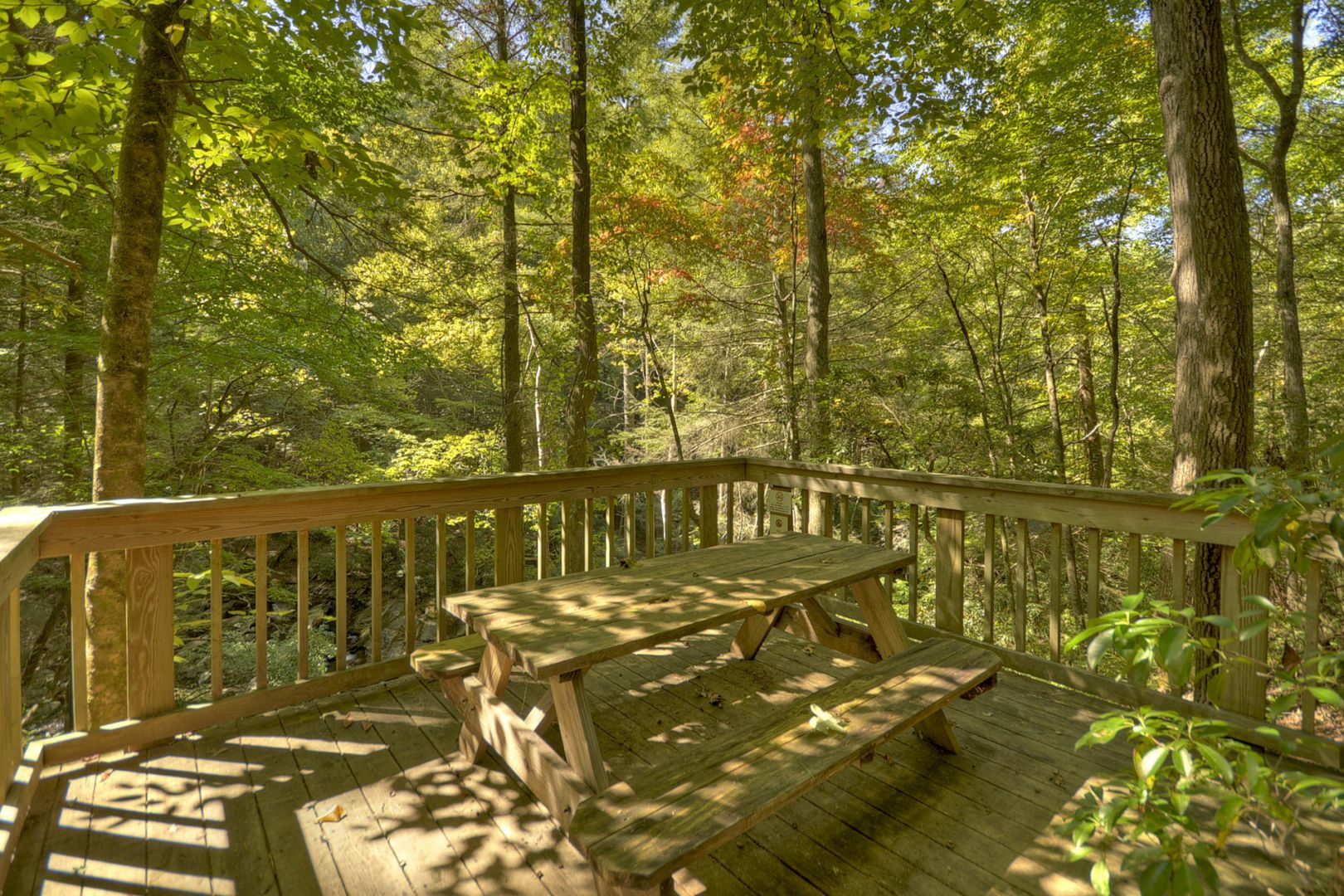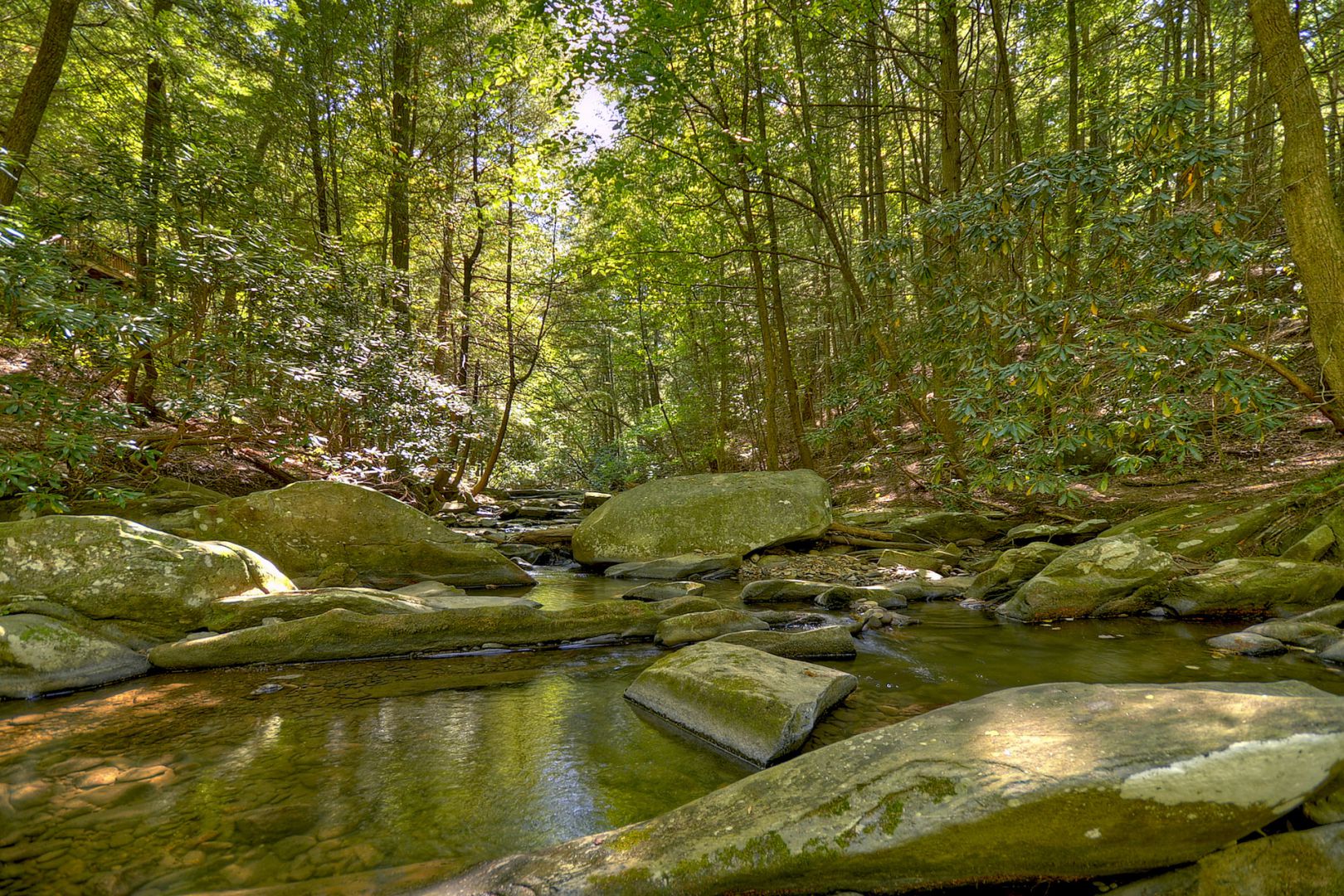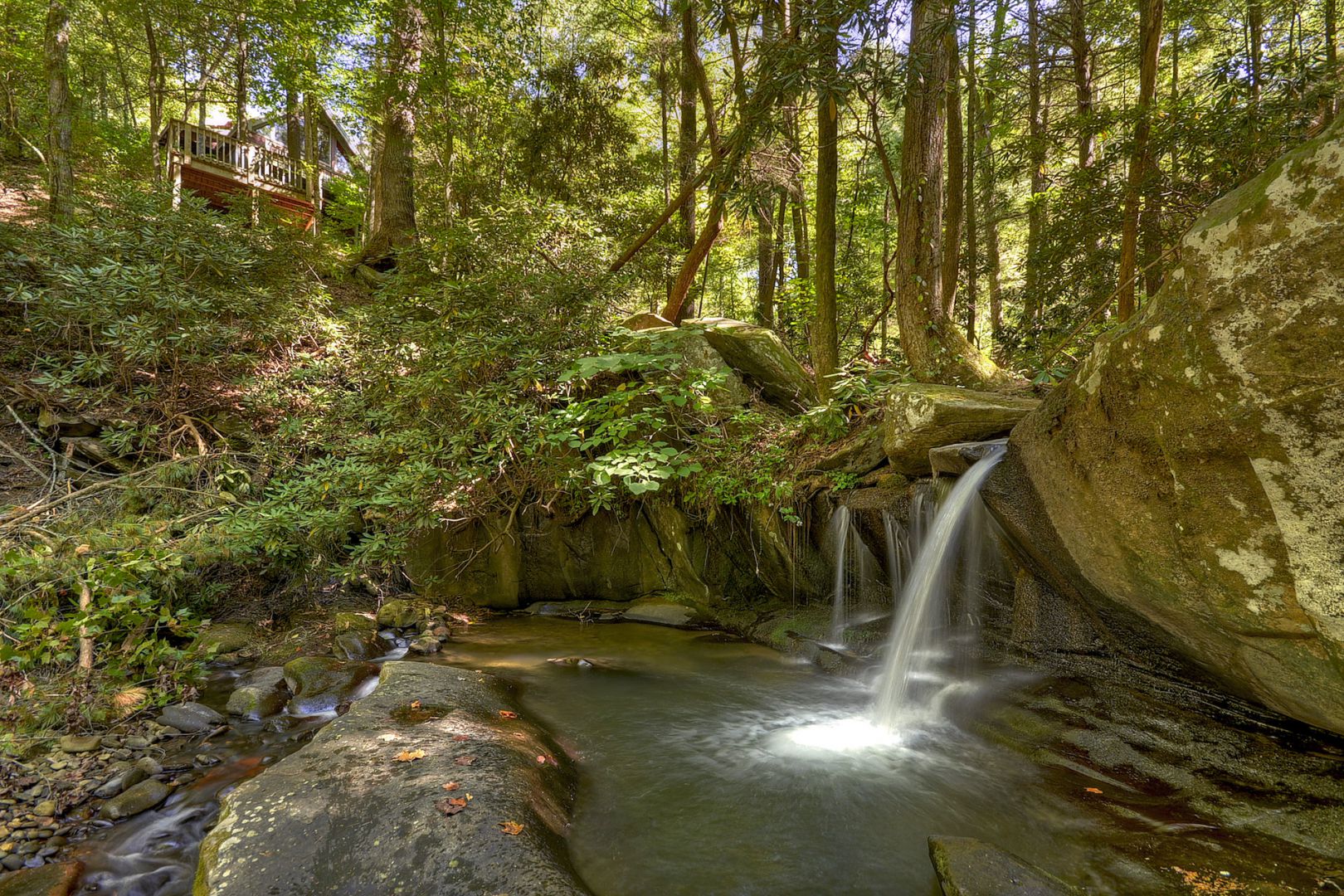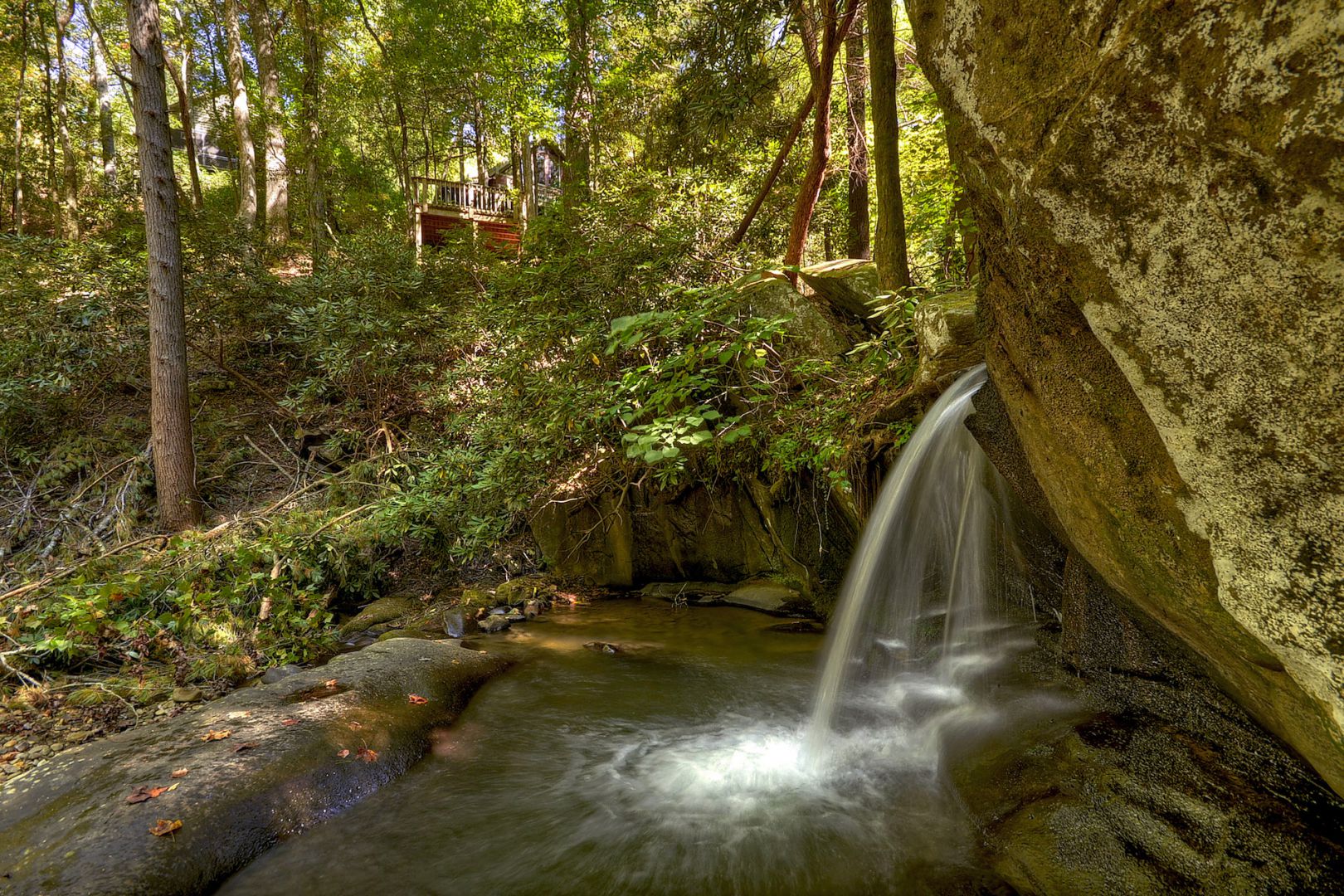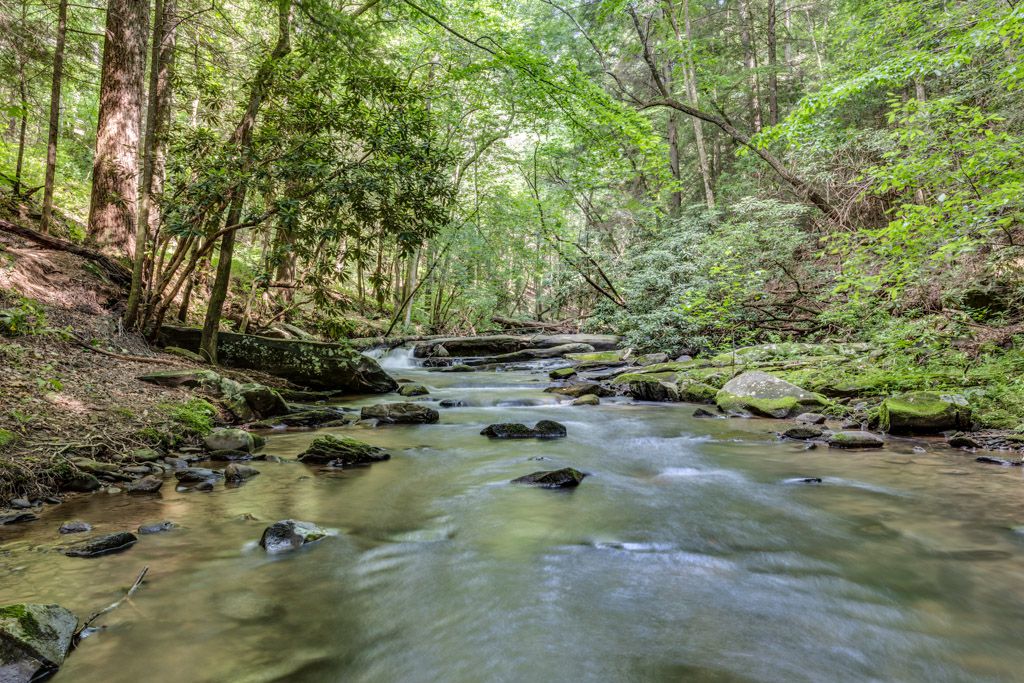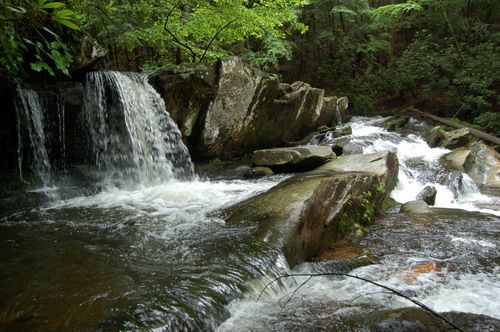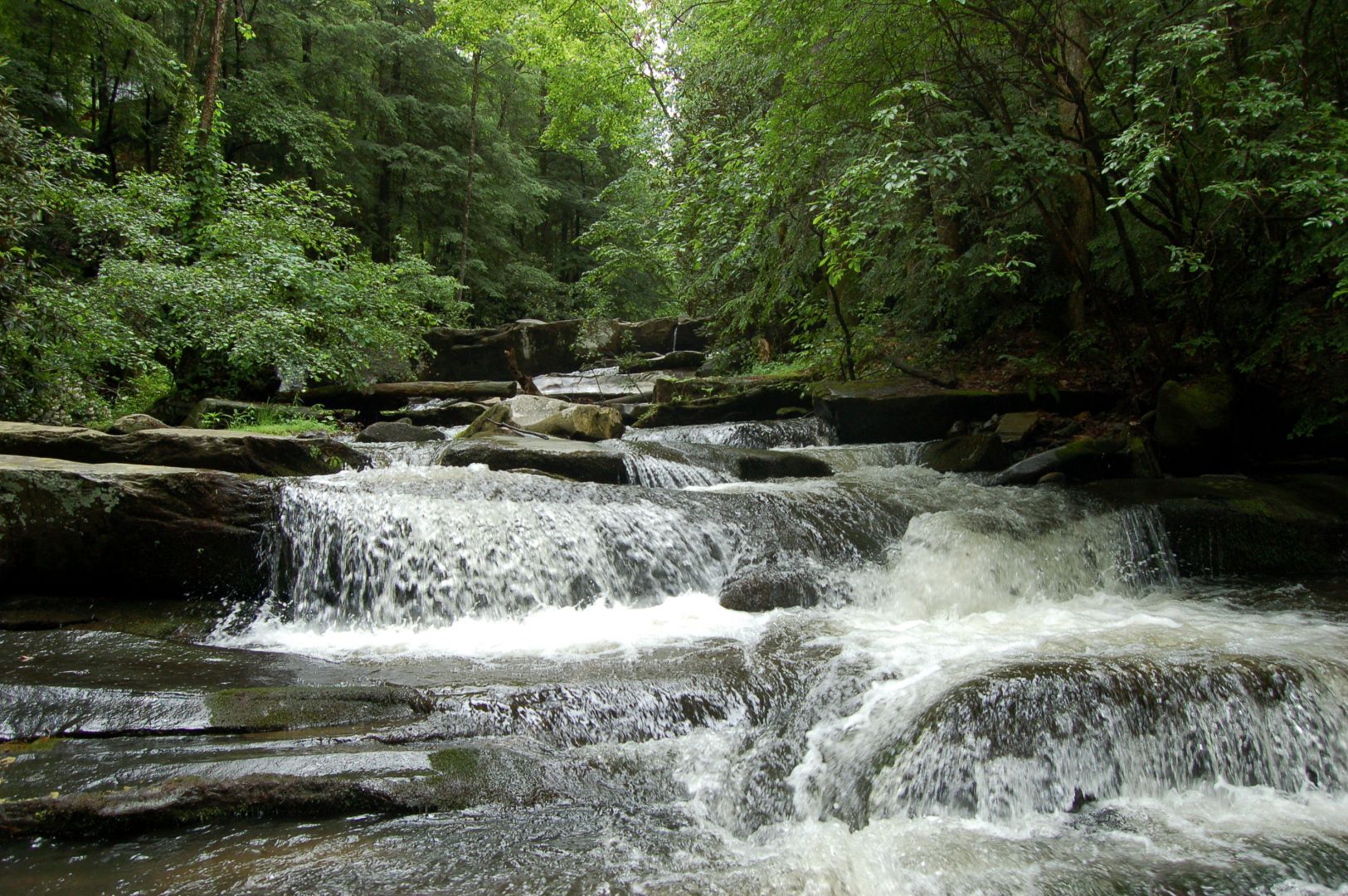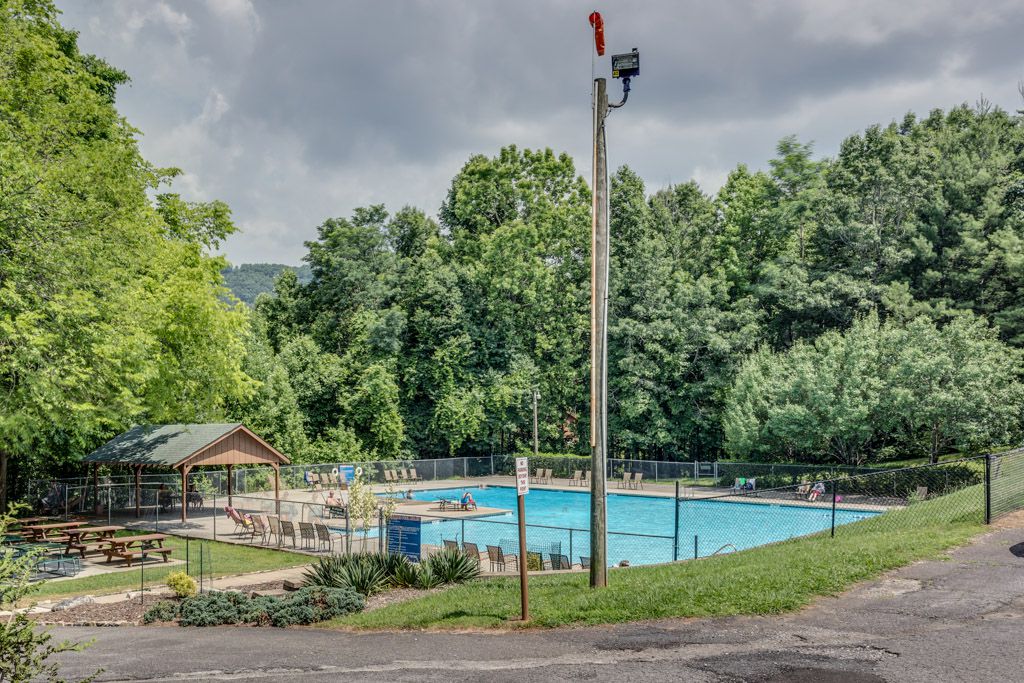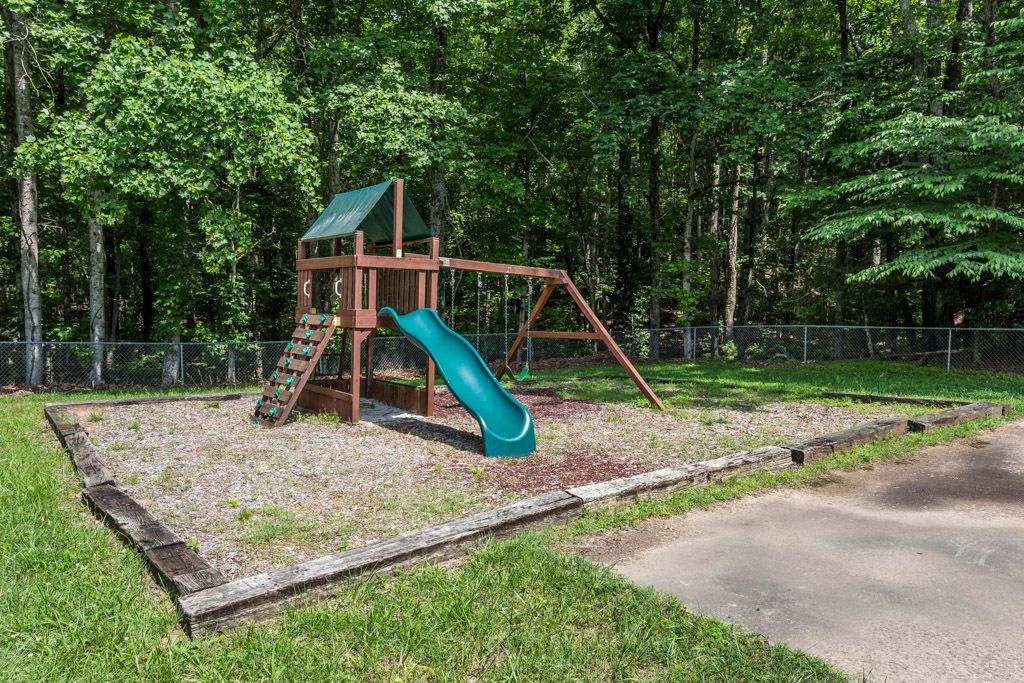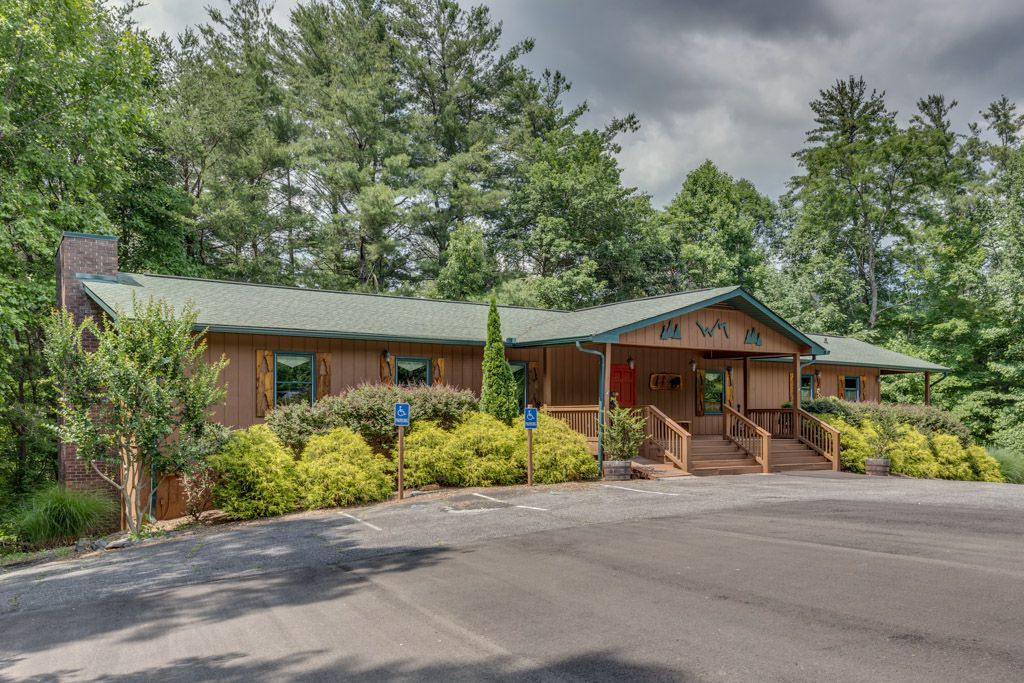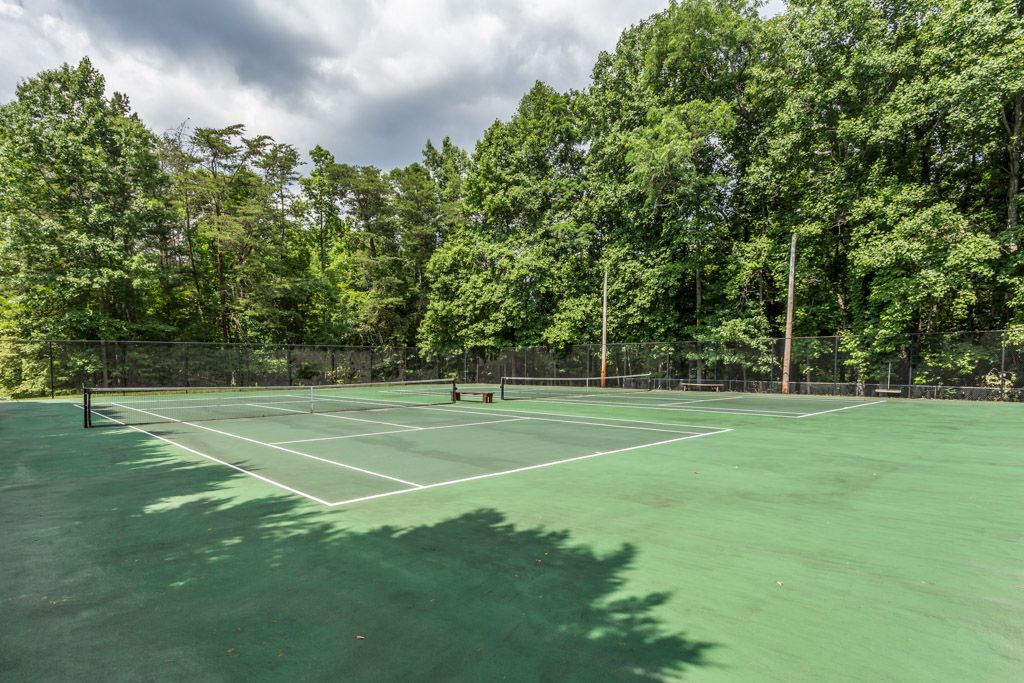 «
»
| | |
| --- | --- |
| Guests | 4 |
| Bedrooms | 2 |
| Bathrooms | 2 |




Reviews





We had a great stay in early Fall! Beautiful cabin and great accommodations.
Thomas Family
October 2, 2020





Cannot beat the amazing waterfall view, waking up in the morning to the sounds of birds in the trees and the waterfall was a dream. We ate breakfast every morning in the upstairs breakfast nook, dinner on the balcony and cocktails on the putter deck. Inside the cabin is everything you could ever need: dishes, platters, utensils, Barware, a ninja mixer... seriously everything! Buy some groceries on your way up and plan on staying in because you will not want to leave this cabin! Private feedback: Beautiful cabin... every amenity we could need was there!. Thank you for everything!
Haigler Family
June 9, 2020





Nothing beats the sound of the flowing water right in the back yard! Cabin was quaint, quiet and served all our needs.
Goeller Family
March 23, 2020





This location is beautiful, hearing the waterfall was so nice. The cabin was beautiful, had everything we could need. It was a great trip, we will be back
Farrar Family
November 27, 2019





This cabin exceeded our expectations! It was so clean and welcoming the minute we walked in. The spring down from the cabin was so wonderful and we also were close to one of the hiking trails which was lovely. We will DEFINITELY be coming back here!
Wilson Family
November 4, 2019





Place is outstanding, for nature lovers, listening to the water falls is very soothing great for photographers I took 1535 pictures
Matos Family
November 2, 2019





Truly a peaceful and serene spot. You can hear the waterfall from the cabin and it instantly soothes. Accessible but private. Very perfect for a getaway
Gangano Family
October 8, 2019





The cabin was great. Clean, as shown in the pictures, and the waterfall is beautiful!
Rose Family
June 20, 2019





It was amazing! We are for sure coming back
Michael
November 10, 2018





I think the cabin was very well matained! I love the sound of the waterfalls as we pulled up! Very relaxing and peaceful! The people in the community was very friendly! The community pool was super nice! The experience was definitely
Kristie
September 19, 2018





Everything was clean & beautiful. The house waterfalls were very relaxing to listen too. Wonderful experience!
Diana K
August 13, 2018





We enjoyed every minute. Great family reunion!
STEPHEN
July 22, 2018





The waterfall and creek was hands down the best part about the property. The description doesnt lie when it says you will hear the roaring waters as soon as you step out of your vehicle.
Megan
May 10, 2018





We truly enjoyed this beautiful property and look forward to coming back real soon.
Michelle
April 18, 2018





John
February 21, 2018





Great
September 22, 2017





We loved our experience at Thunder Falls cabin! The area is so peaceful, and what a treat to have a waterfall in the backyard. We arrived at night, and the first thing that greeted us was the roar of the falls. The cabin is surprisingly l
Sarah
September 10, 2017





Absolutely loved it. Will return. Have already given info to family and friends.
James
August 3, 2017





The property is excellently maintained and is very comfortable and homey.
Brenda
July 11, 2017





It was amazing! We are for sure coming back
Michael
June 2, 2017





Excellent Anniversary celebration.
Mark
February 8, 2017





Simply amazing
Thomas
January 4, 2017





I loved this cabin it was great.
Penelope
September 28, 2016
Property Rating:





Management Rating: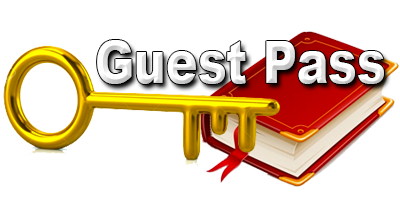 Featured Rental Cabin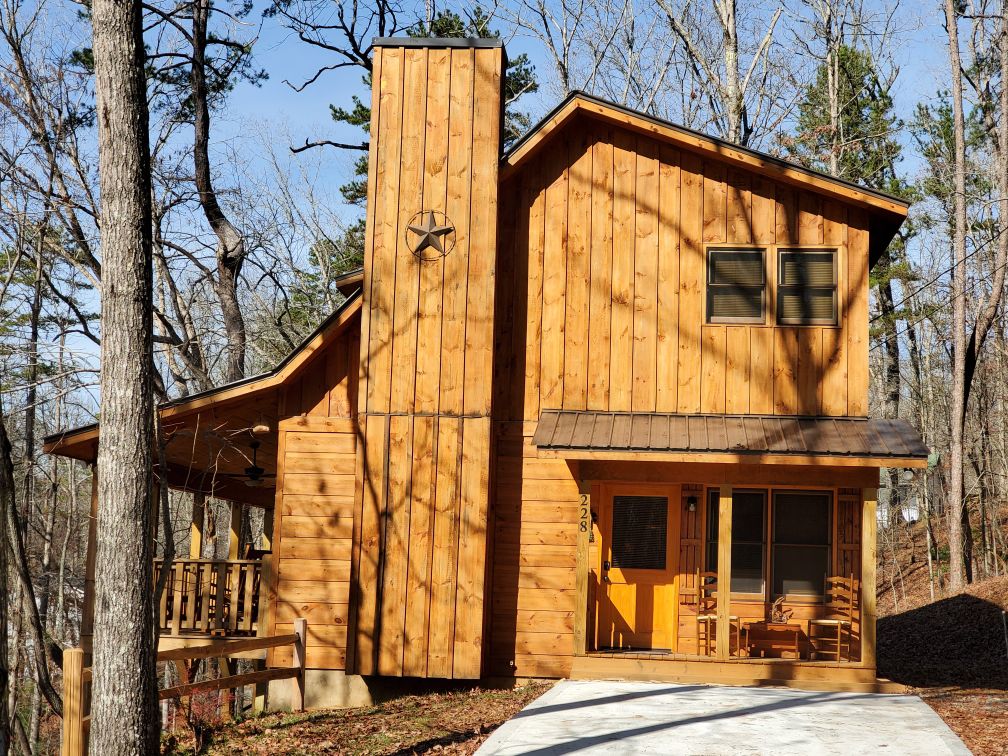 Blue Ridge
7 Guests
3 Bedrooms
2 Bathrooms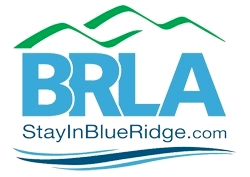 Blue Ridge Loging Association