Shepherds Sky View Cabin Rental

Gorgeous & Secluded Cabin With A View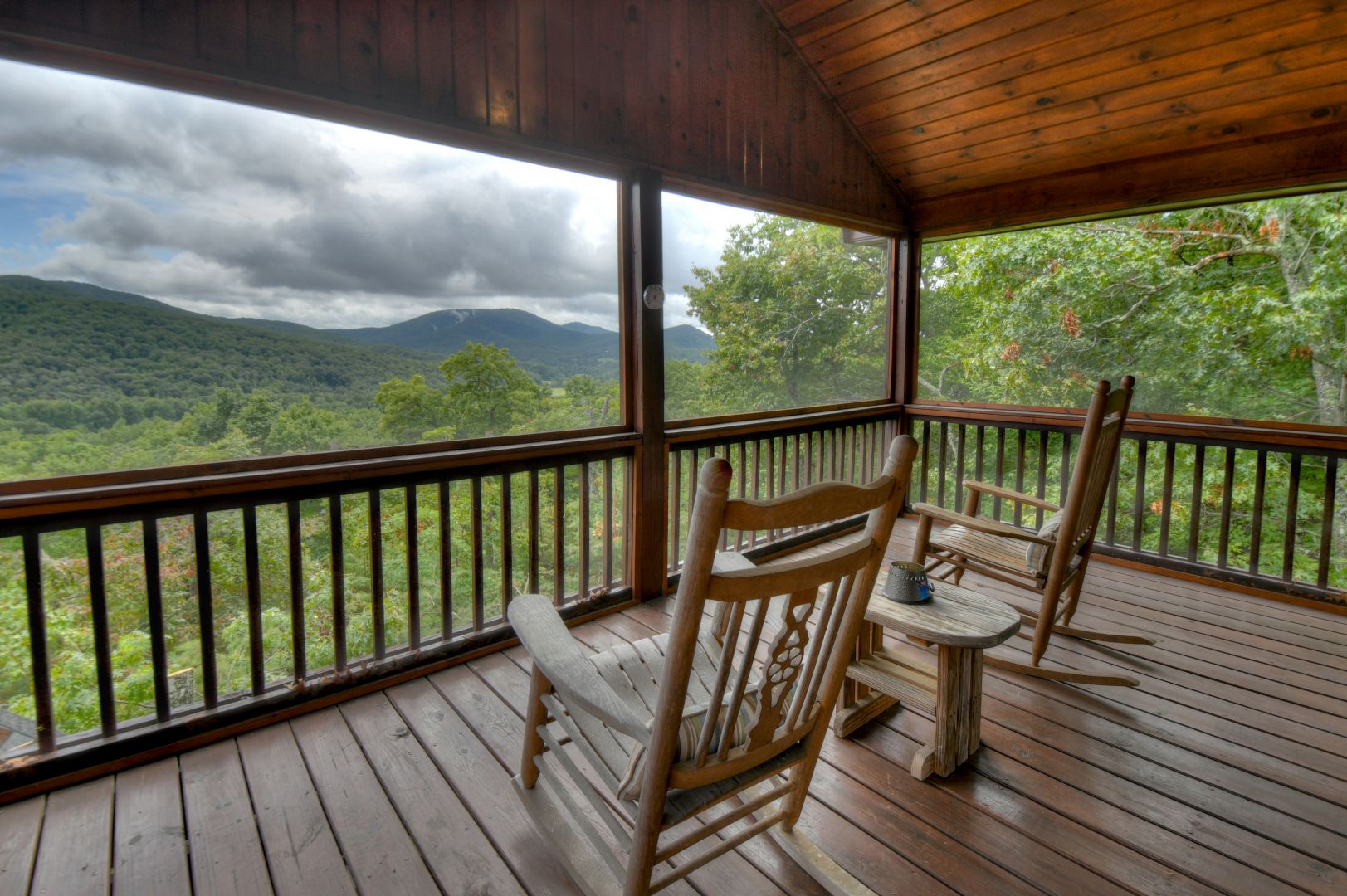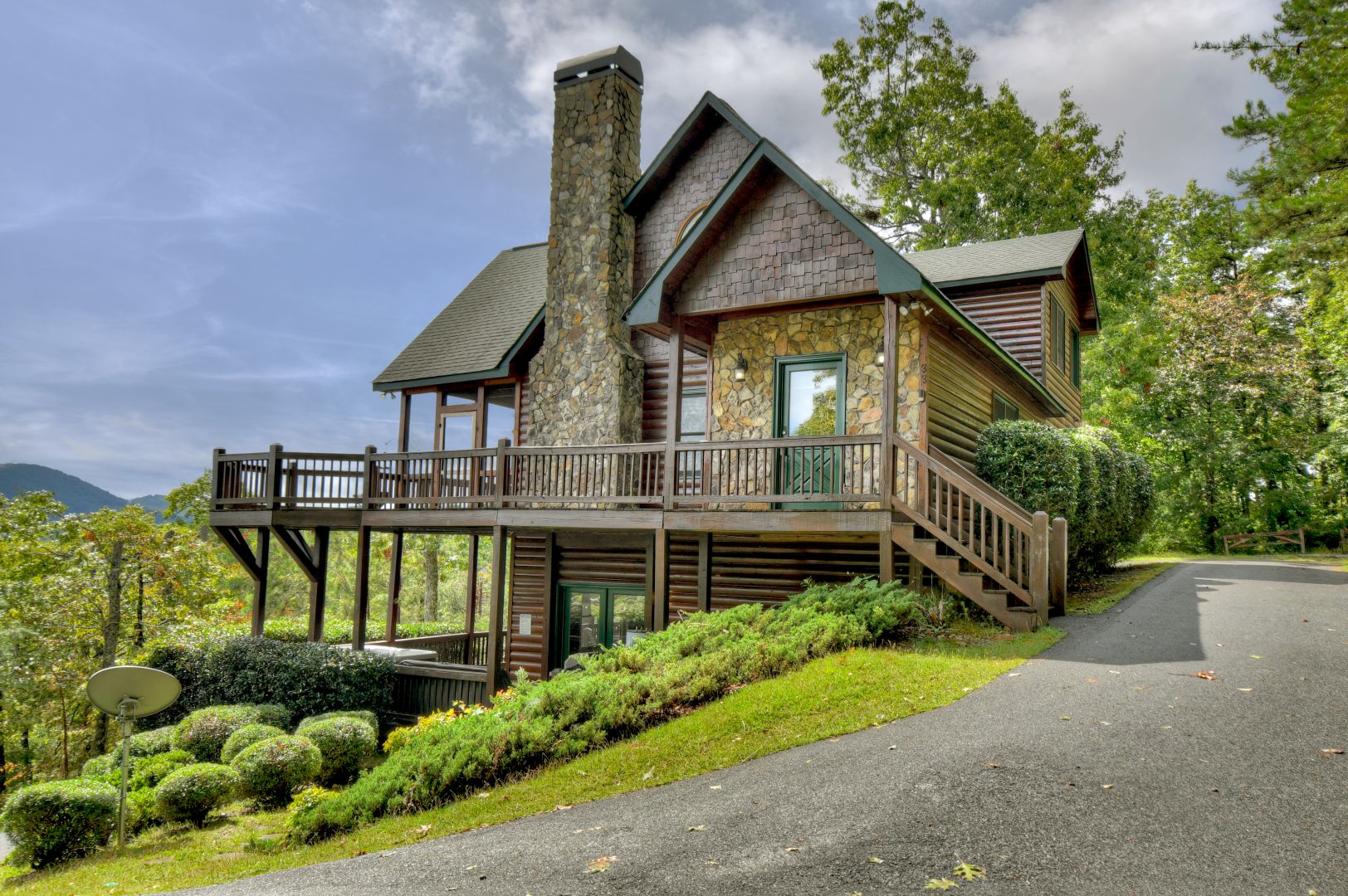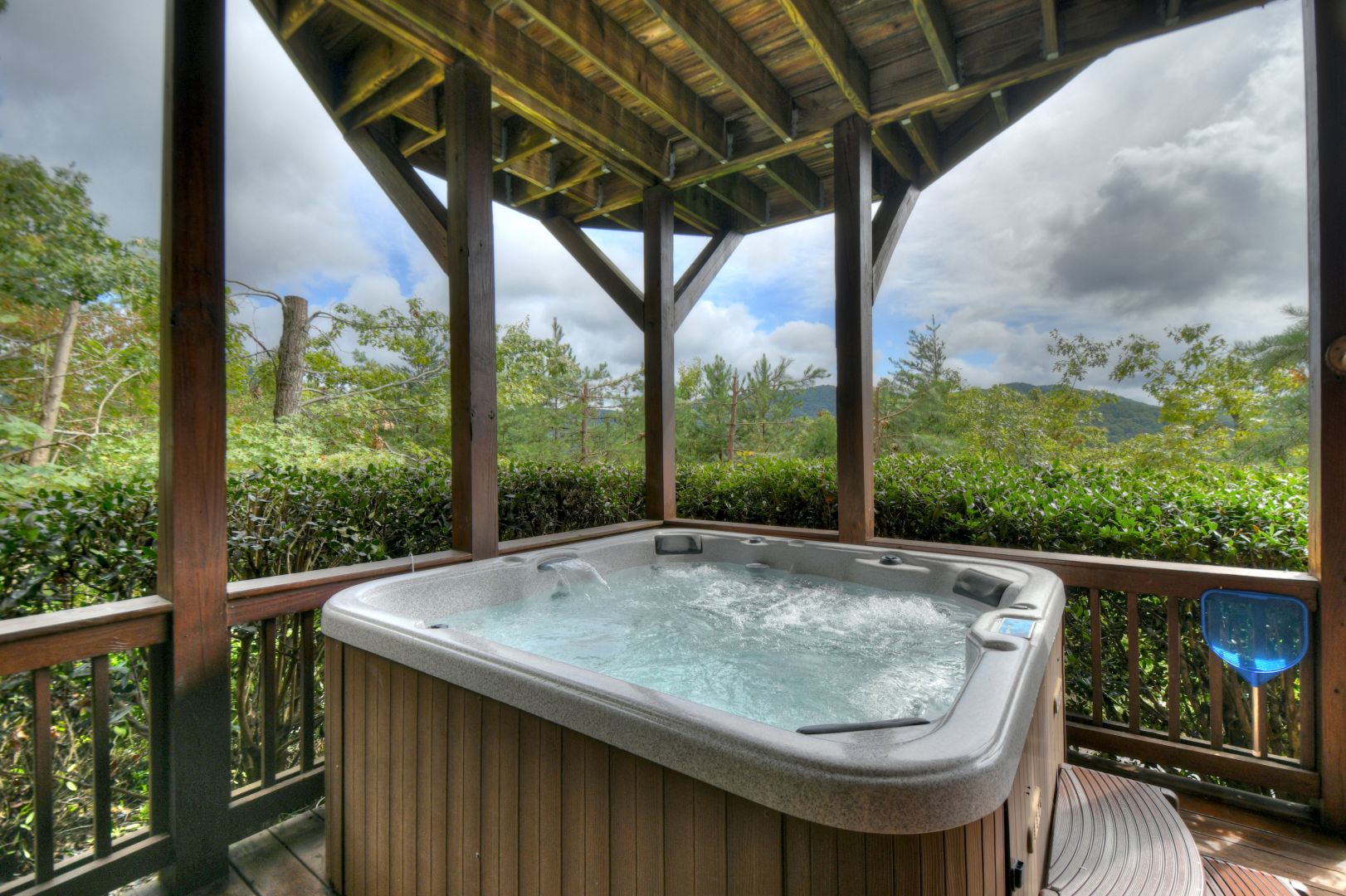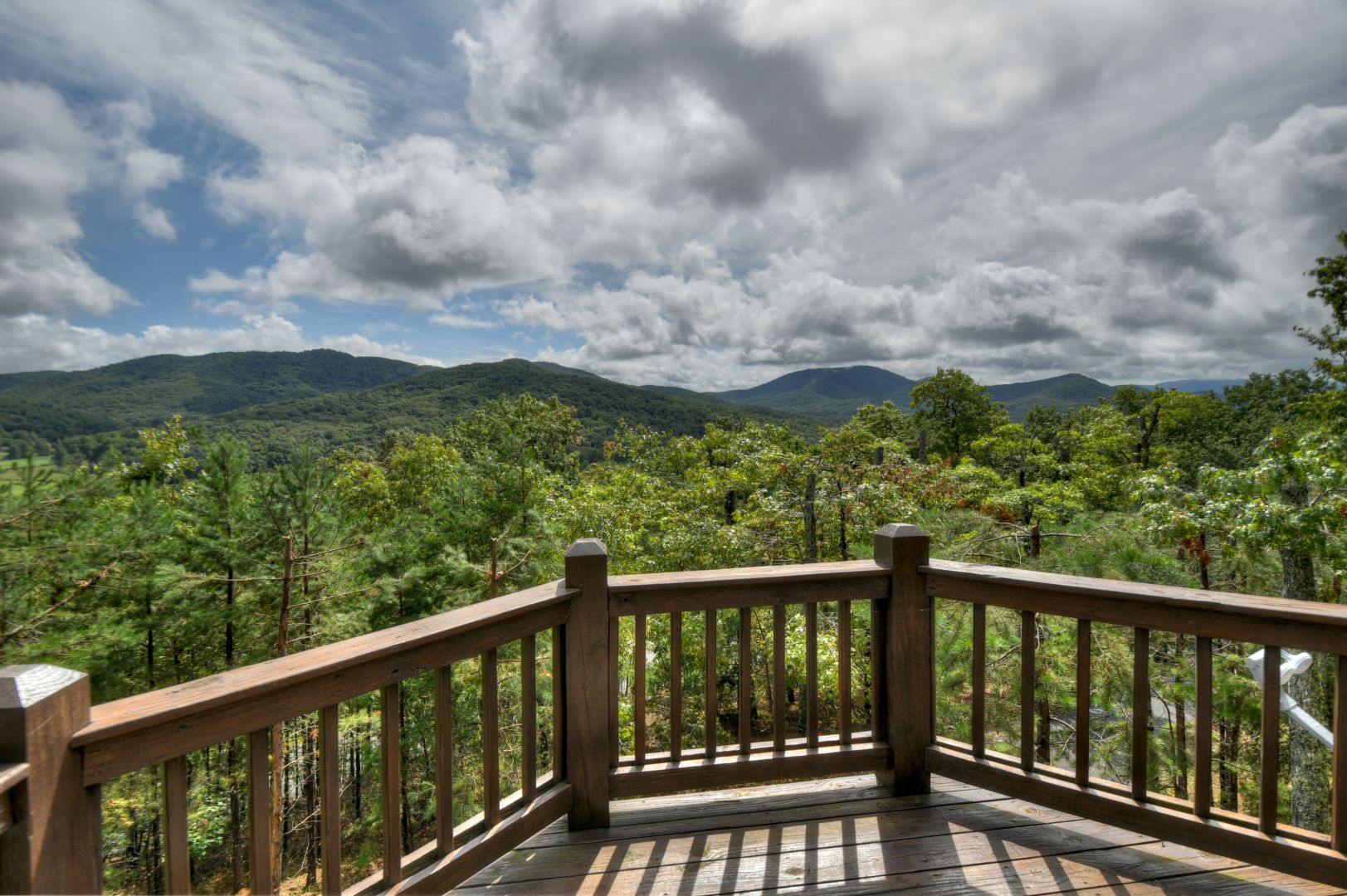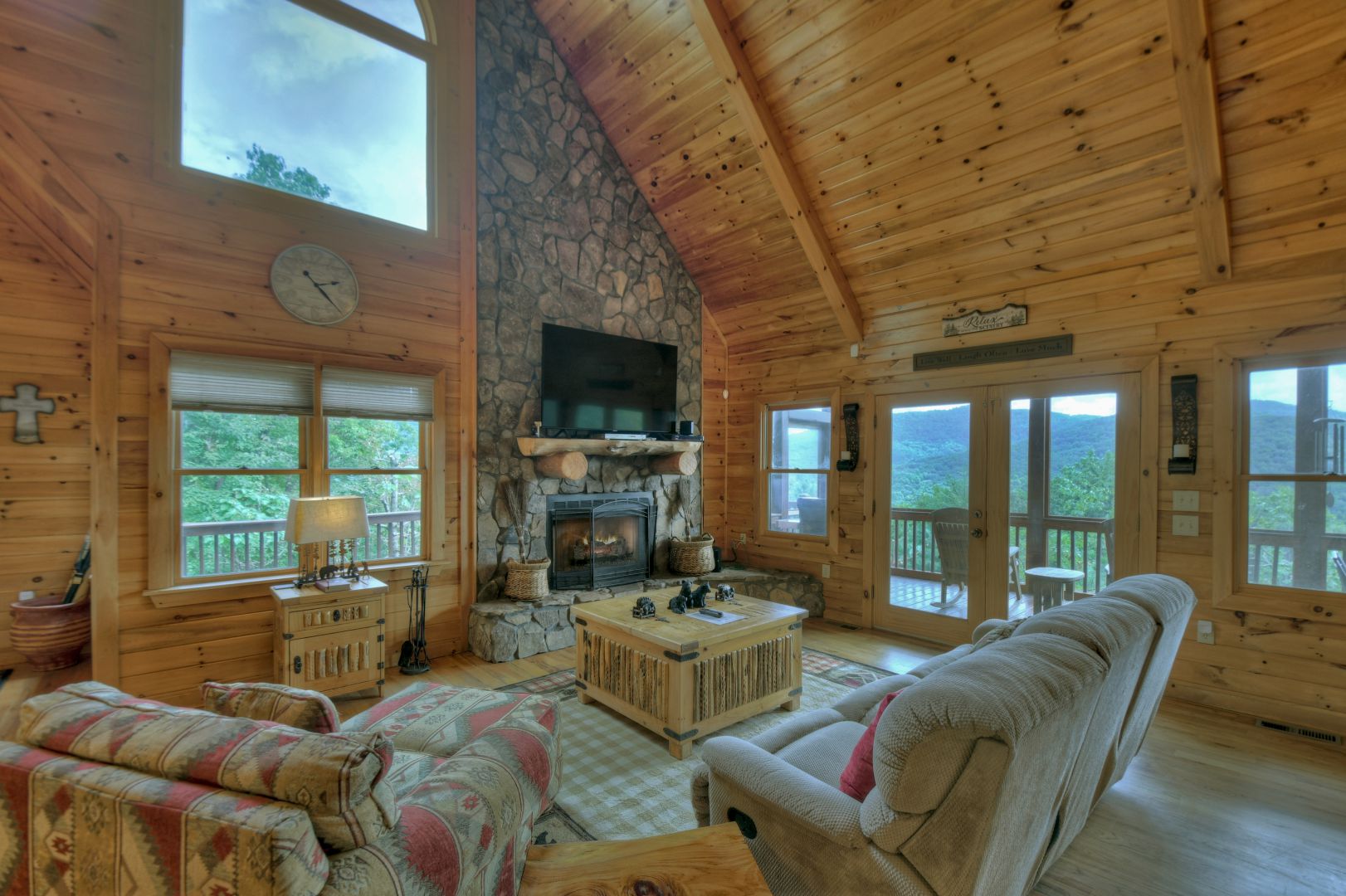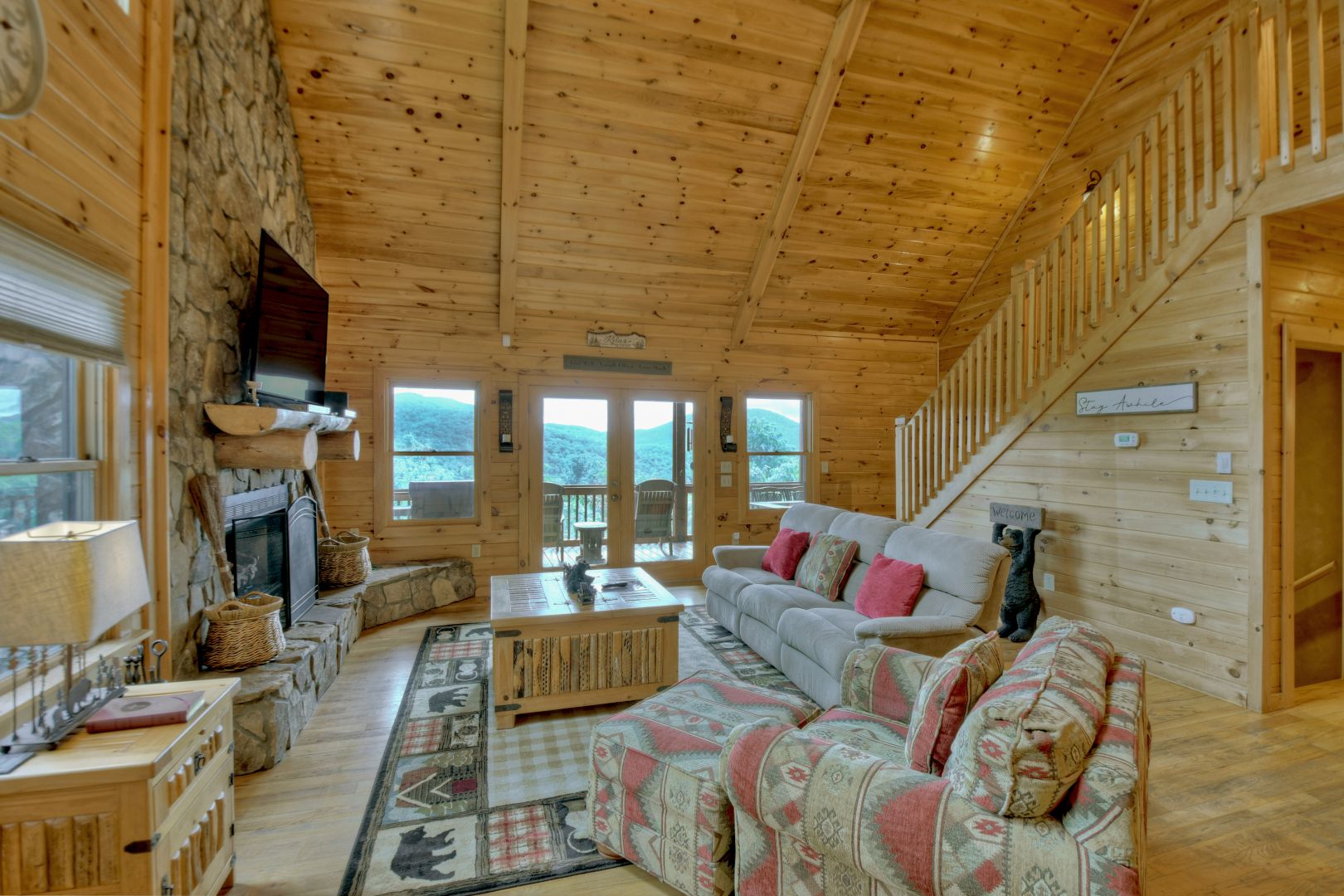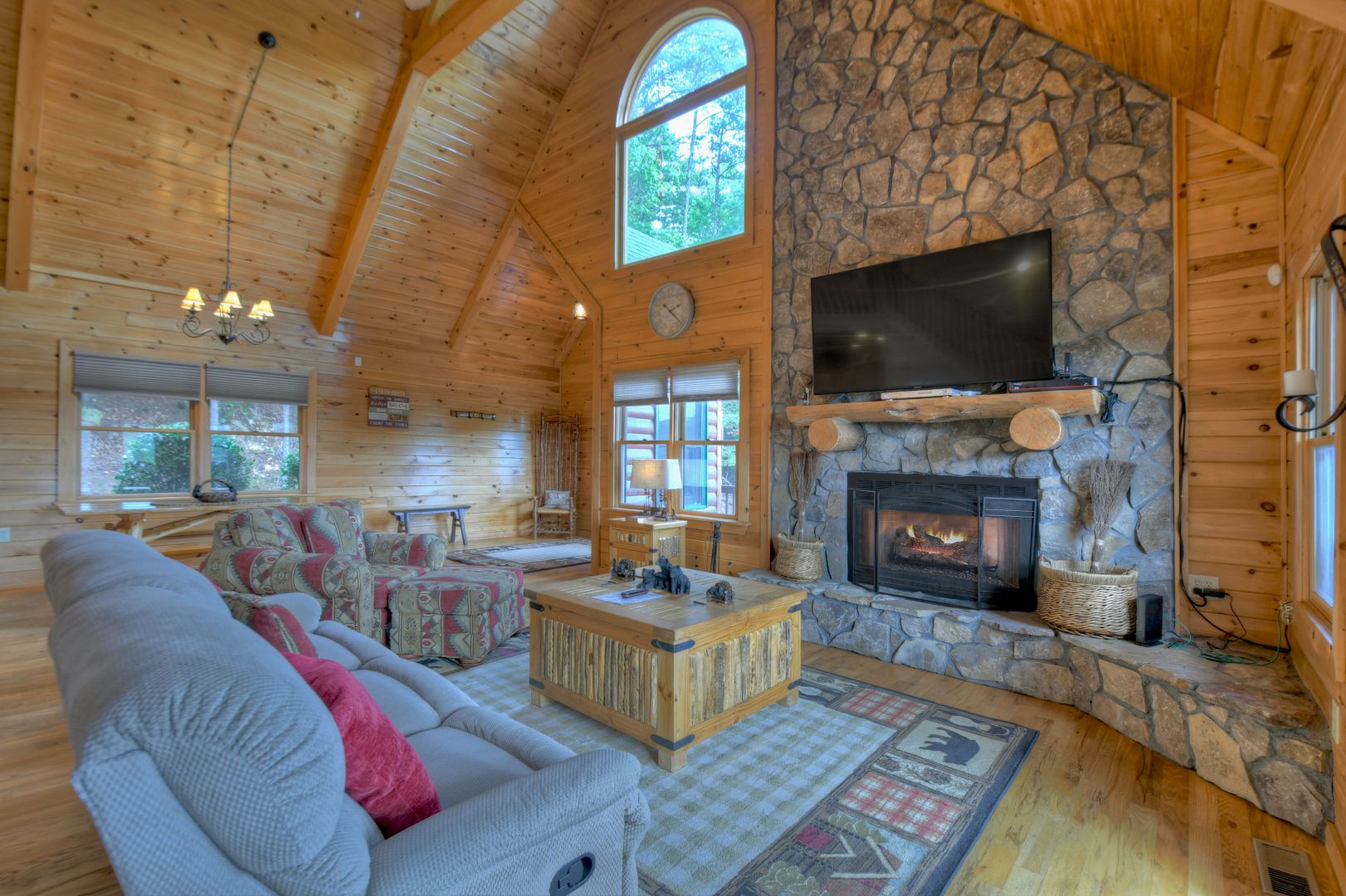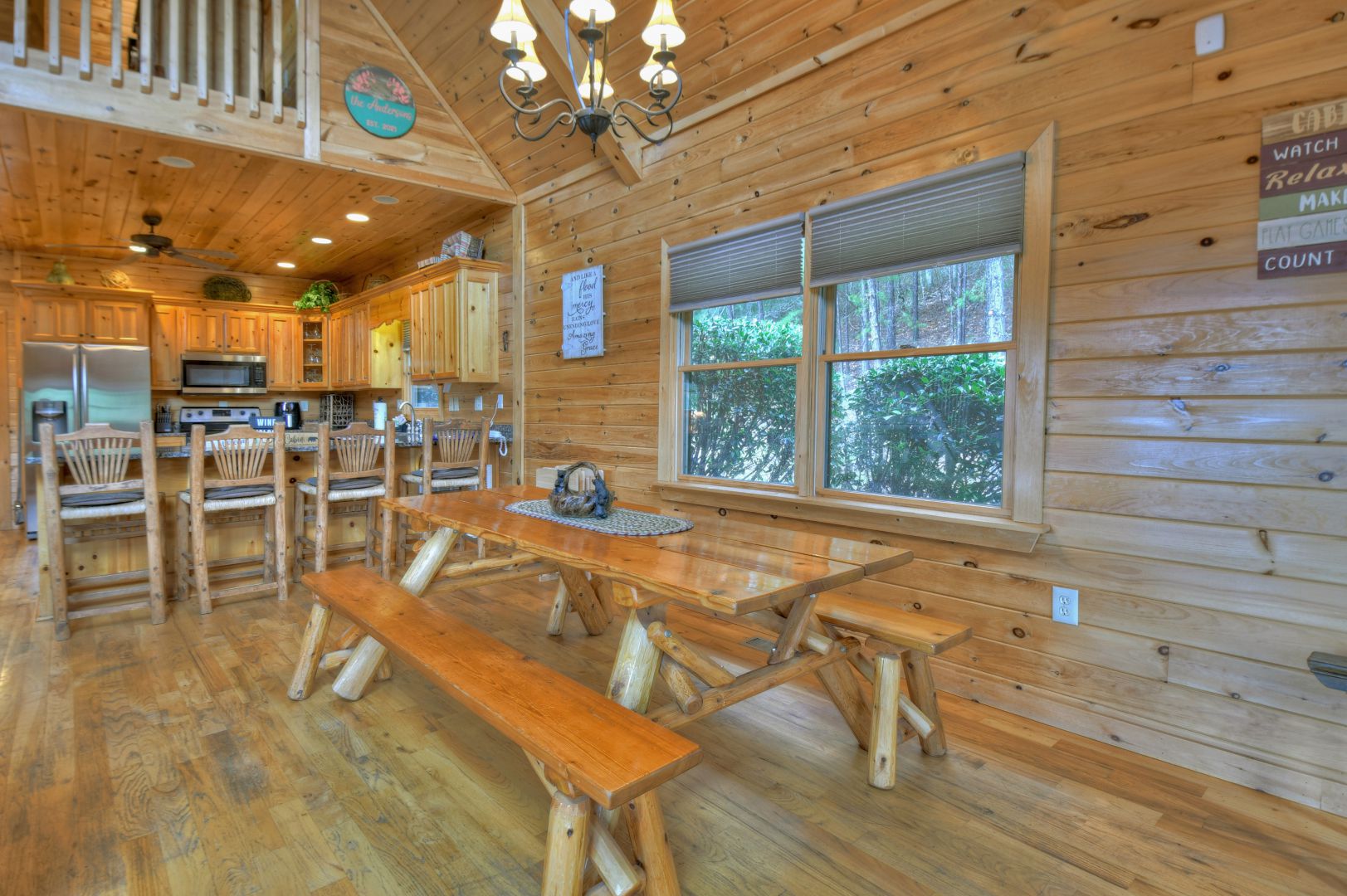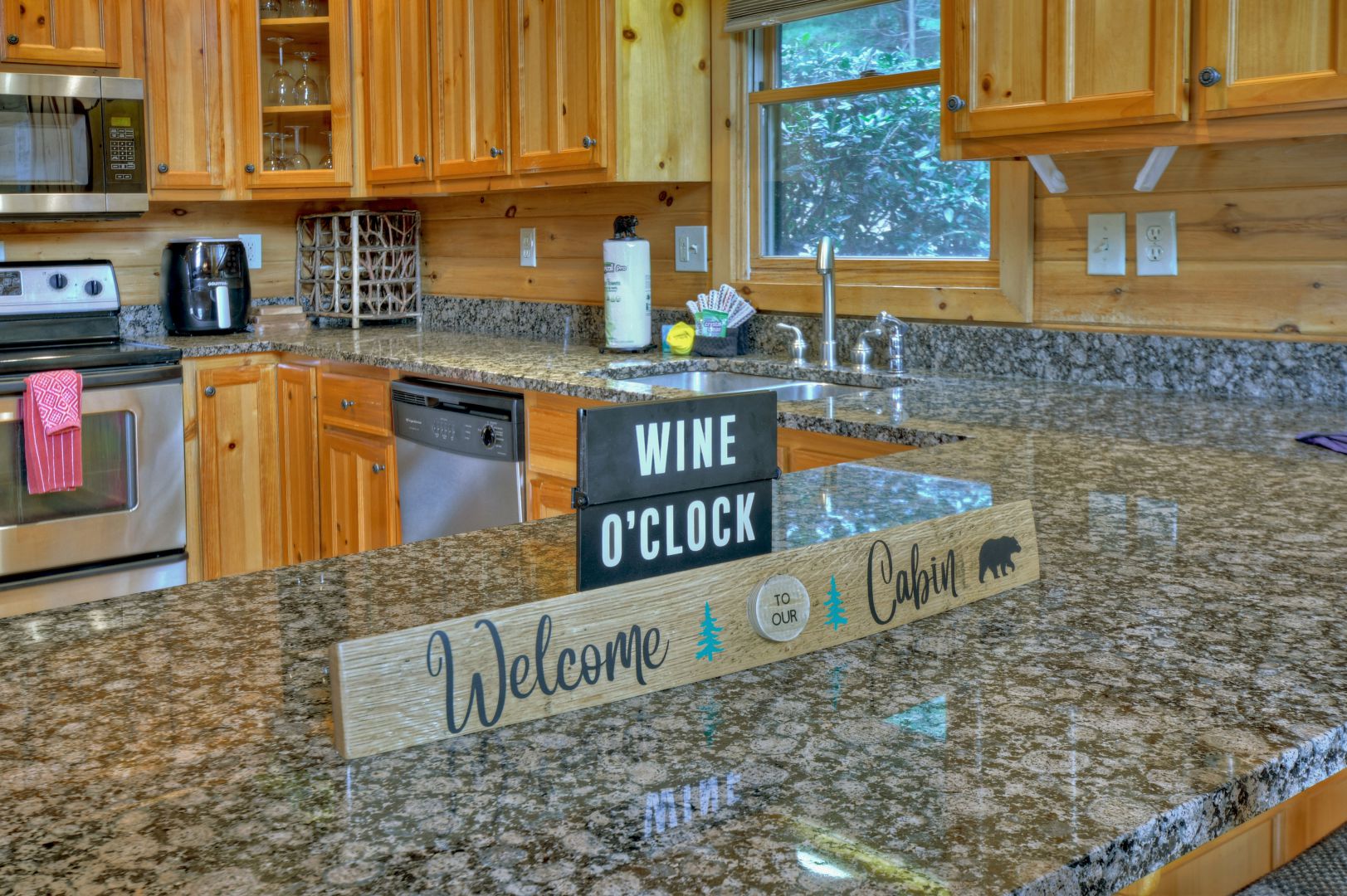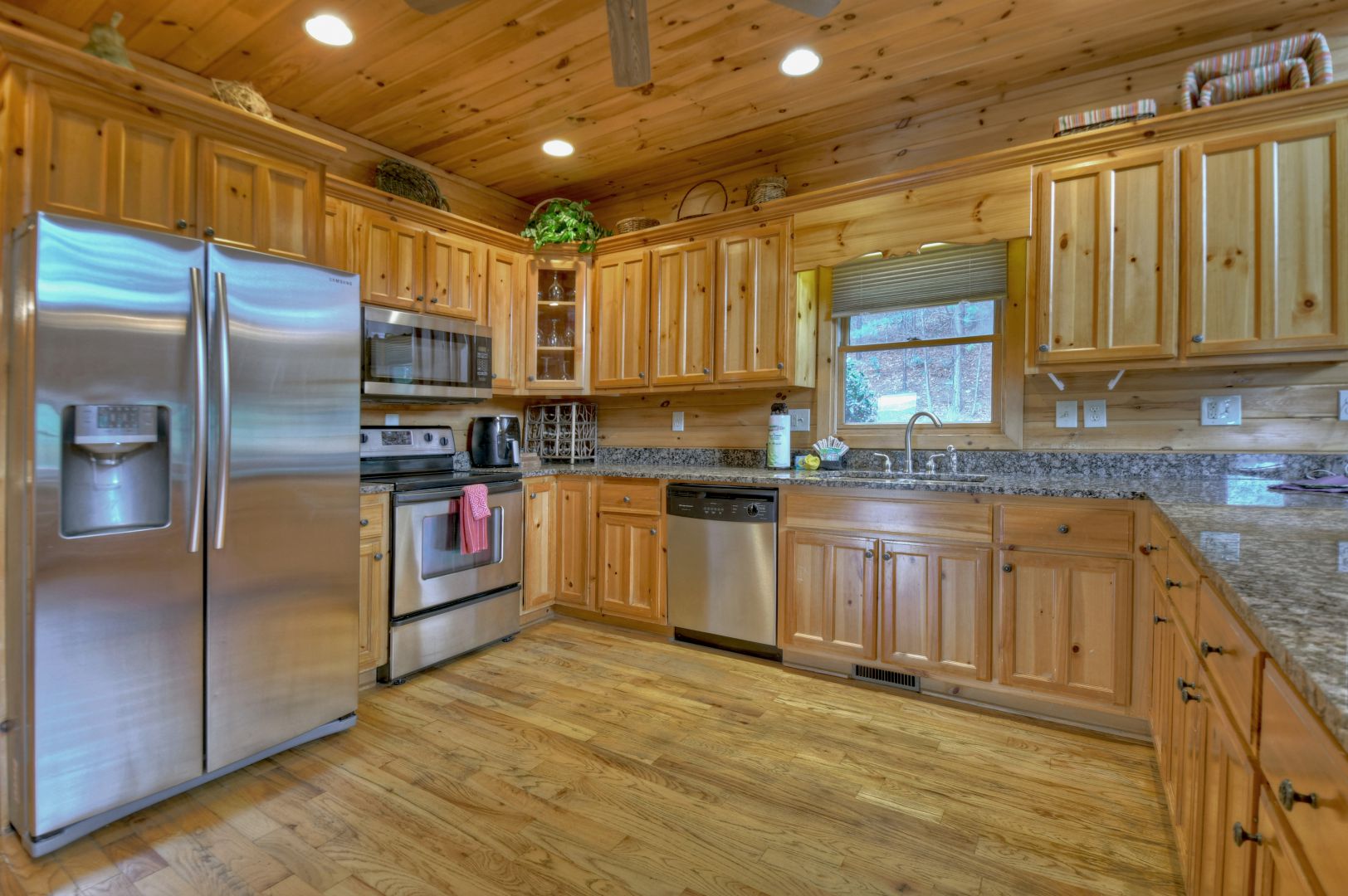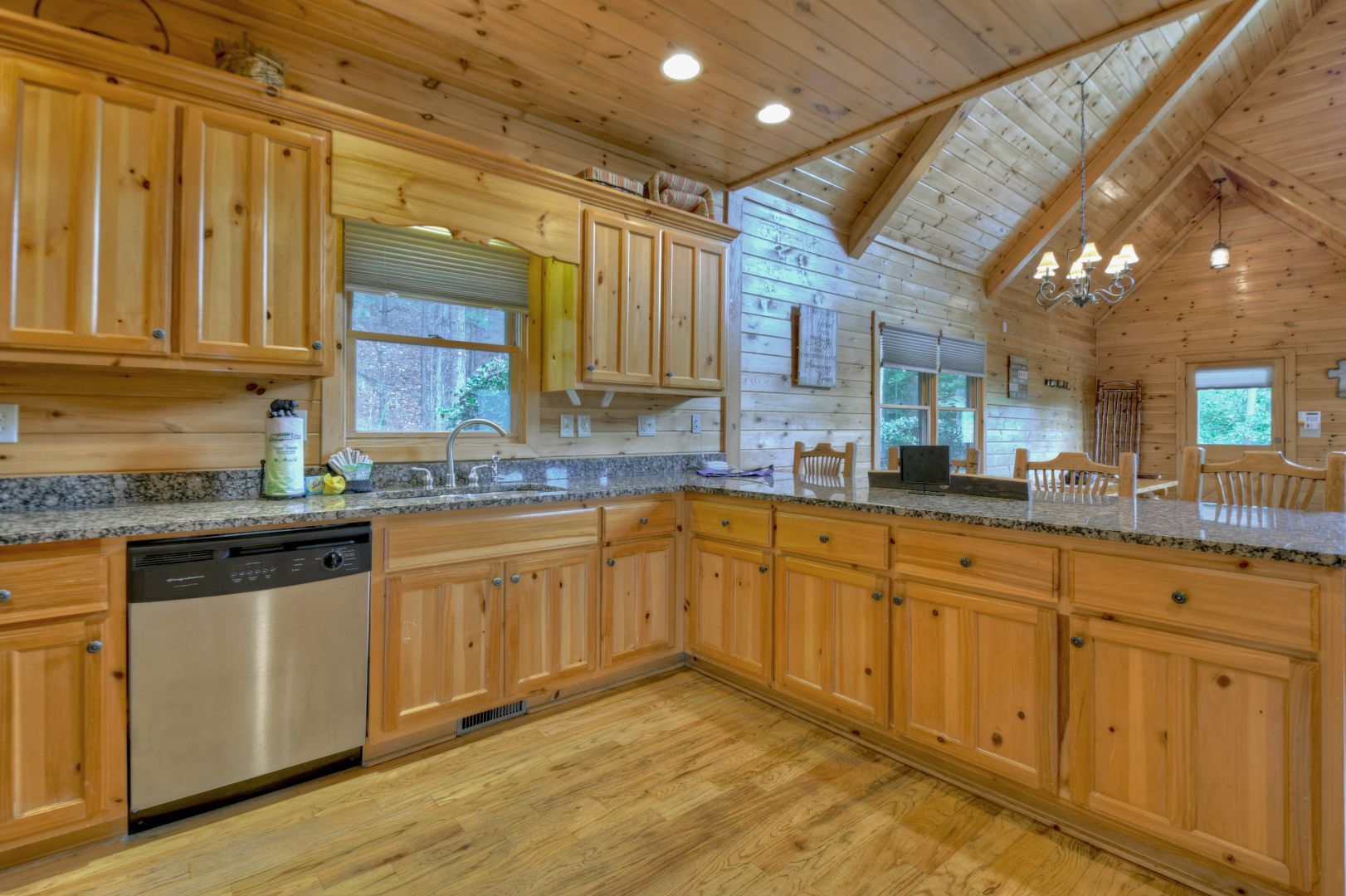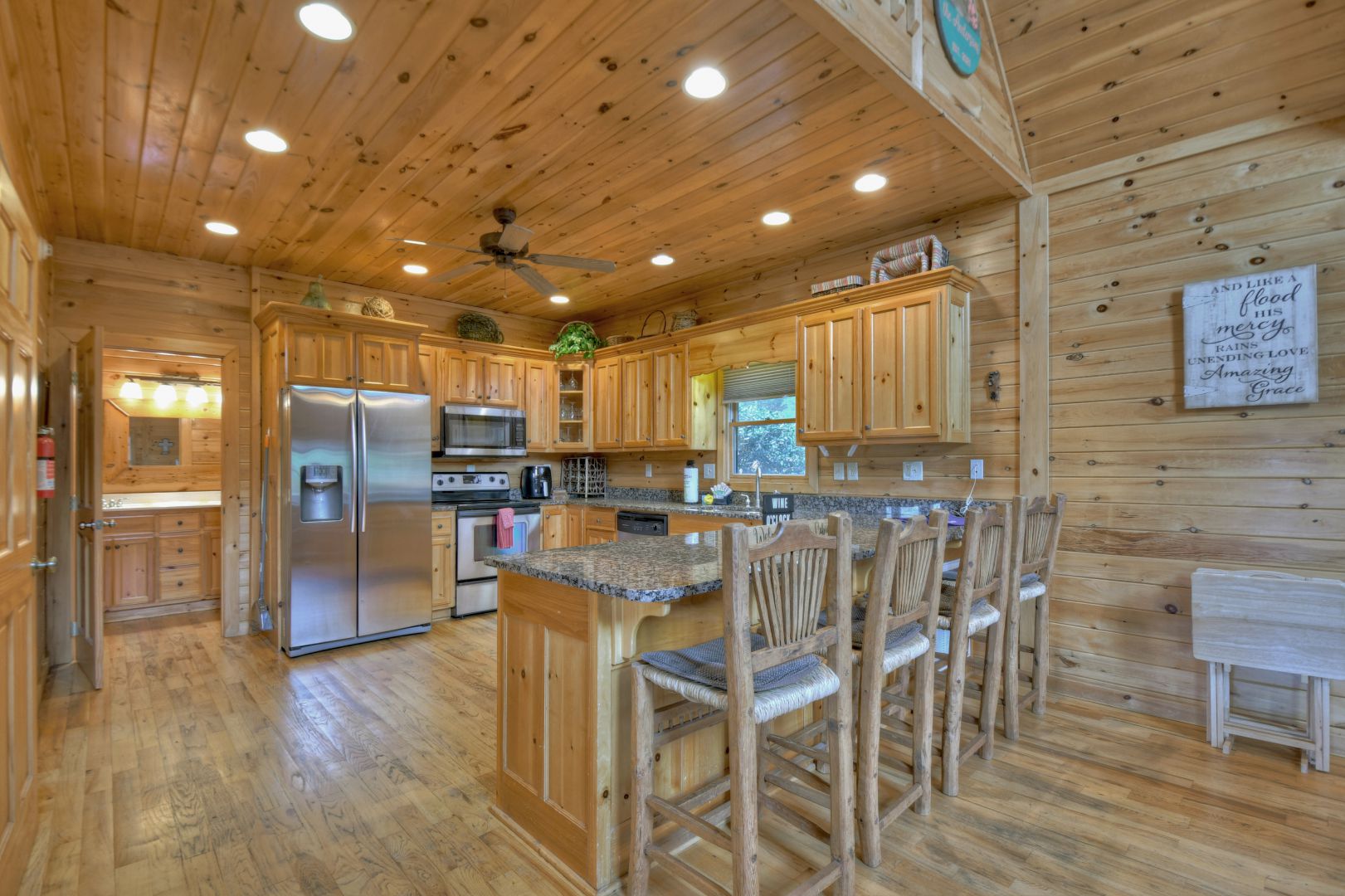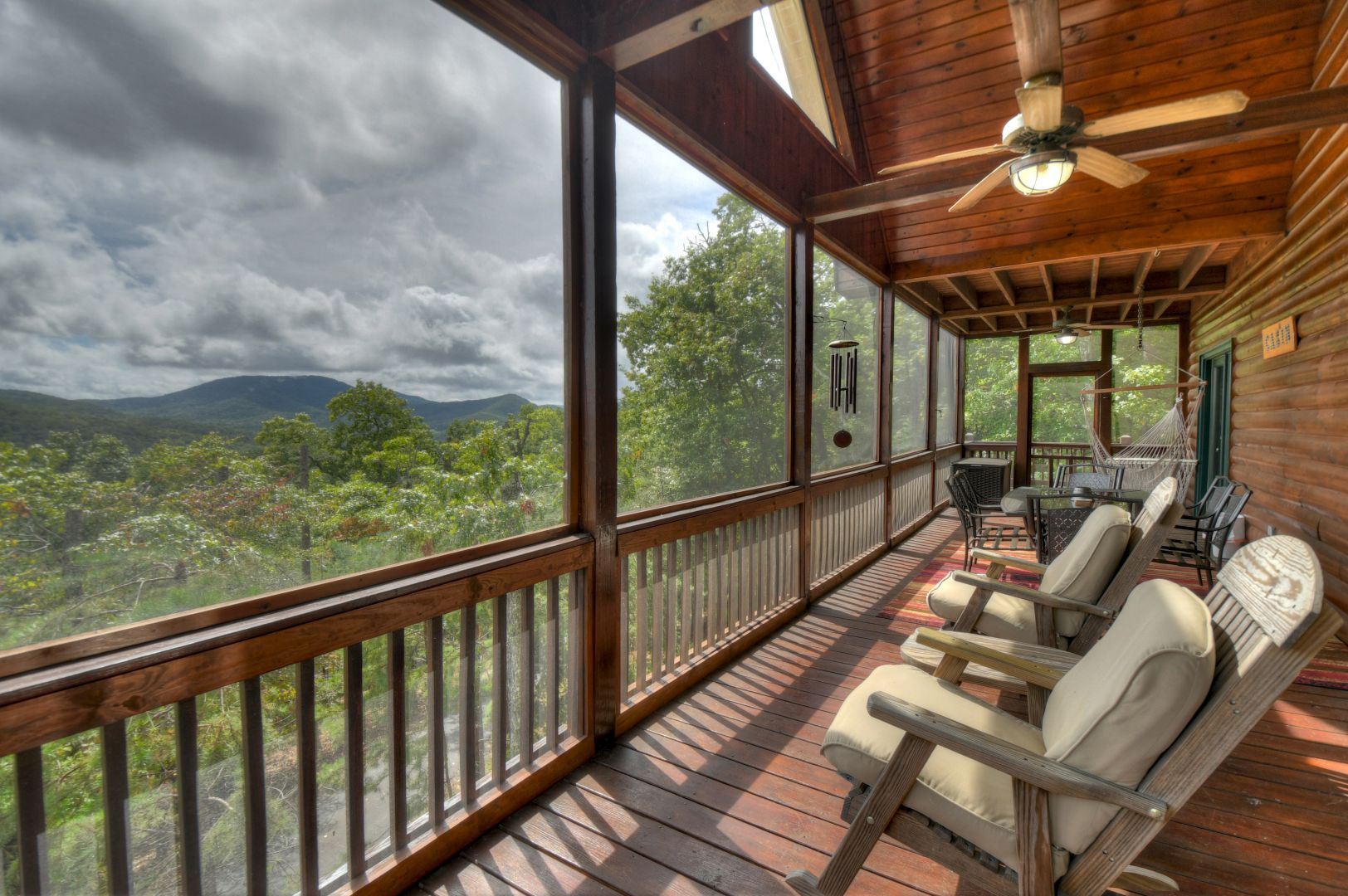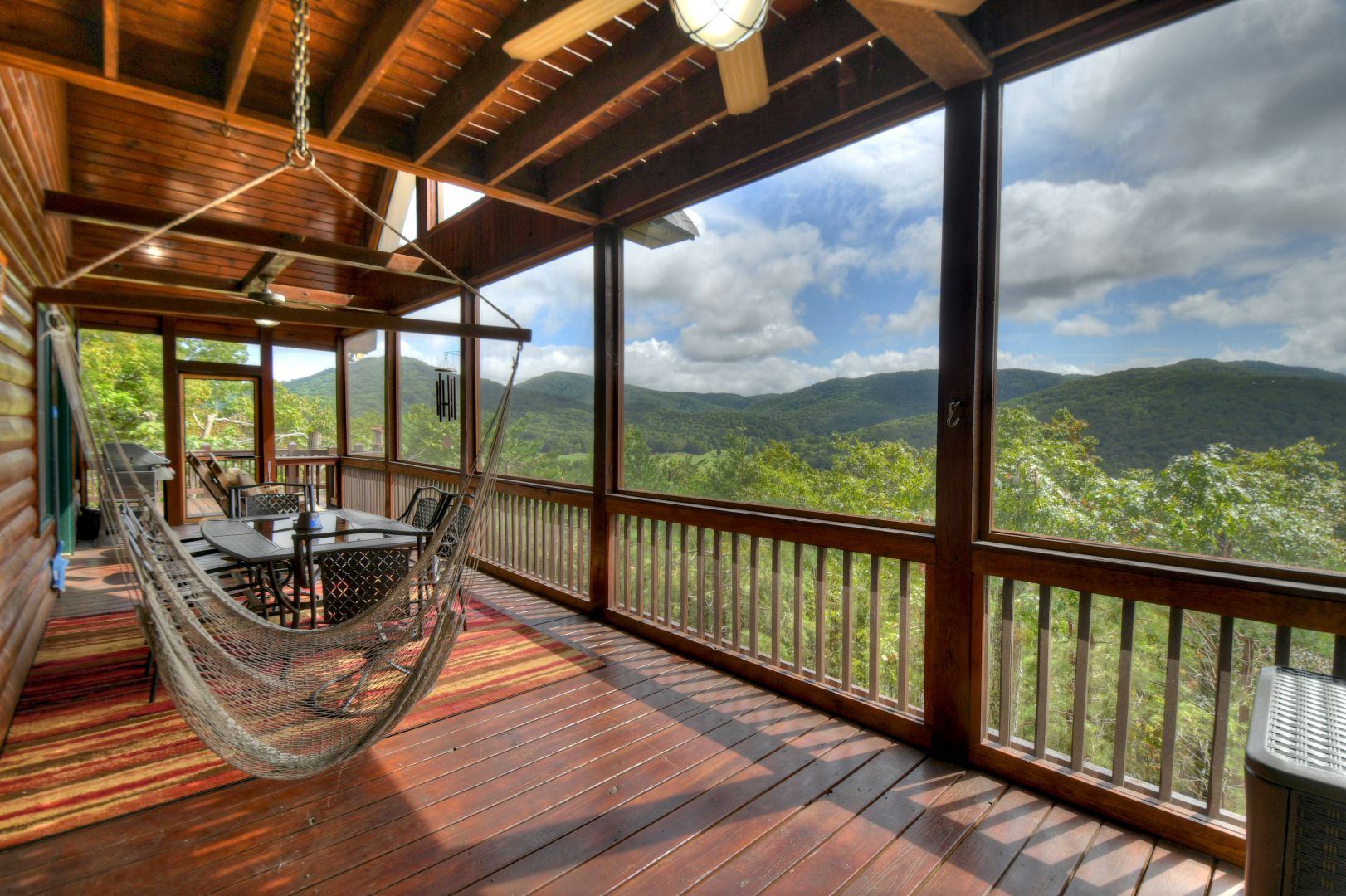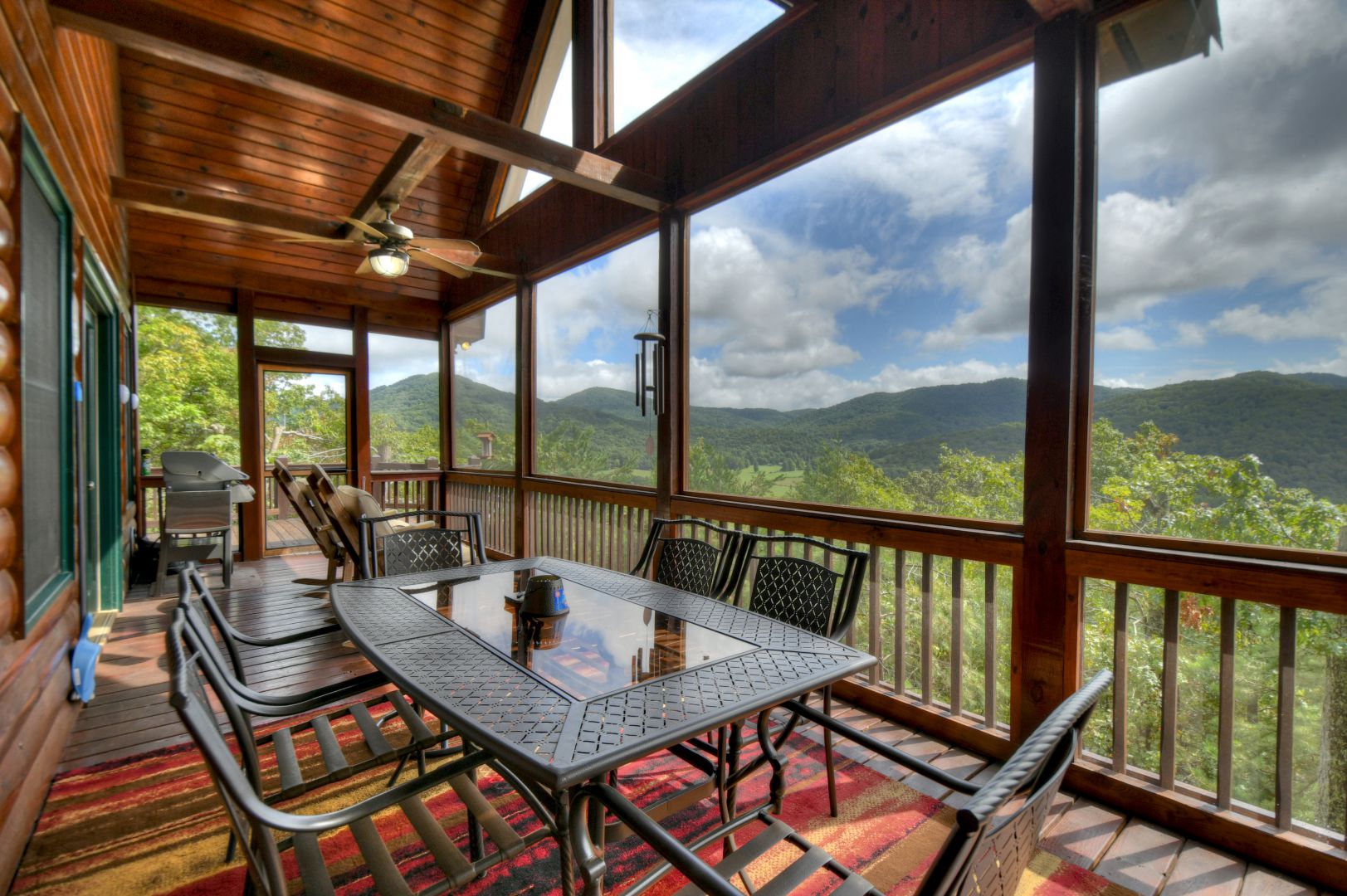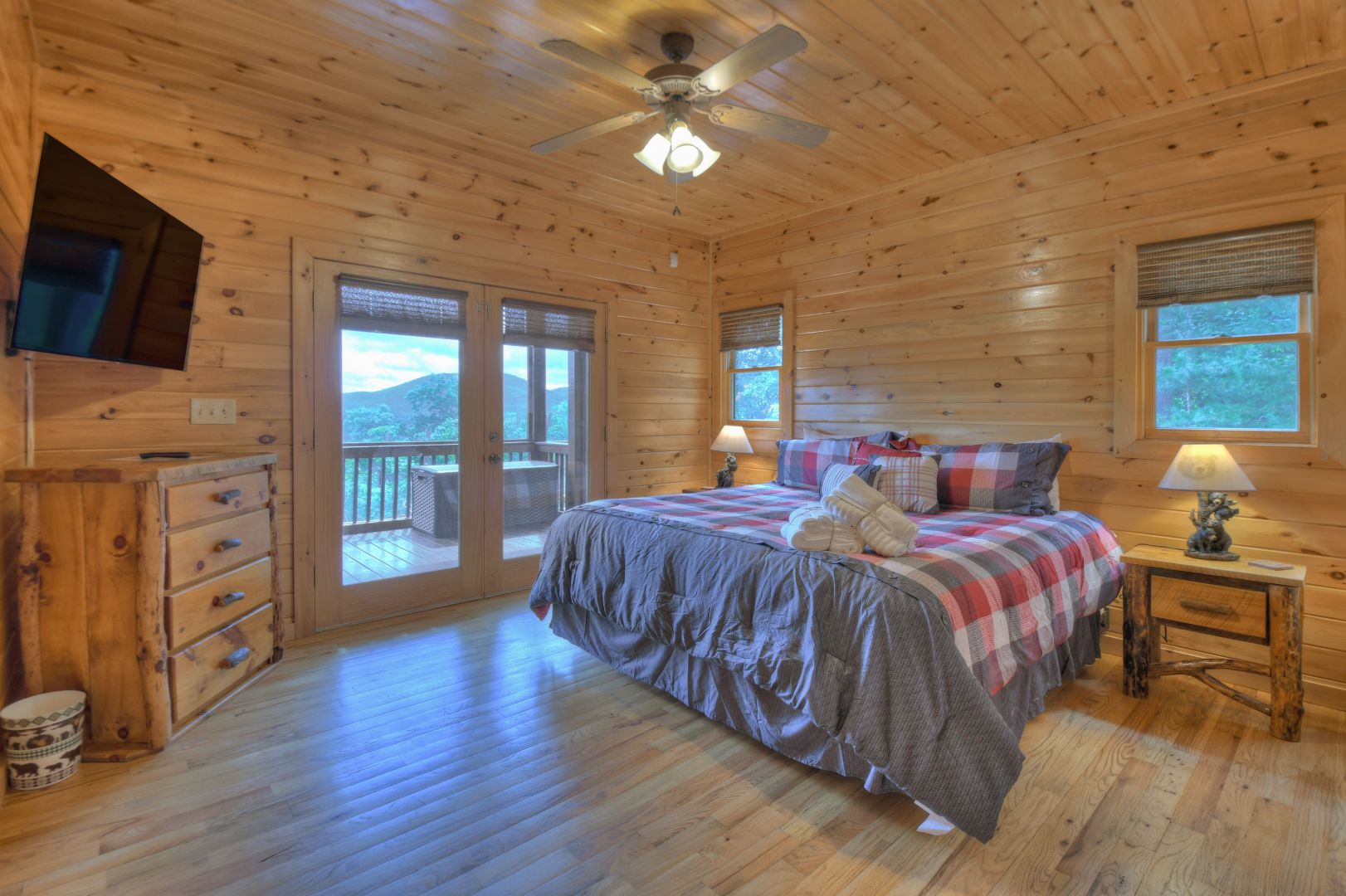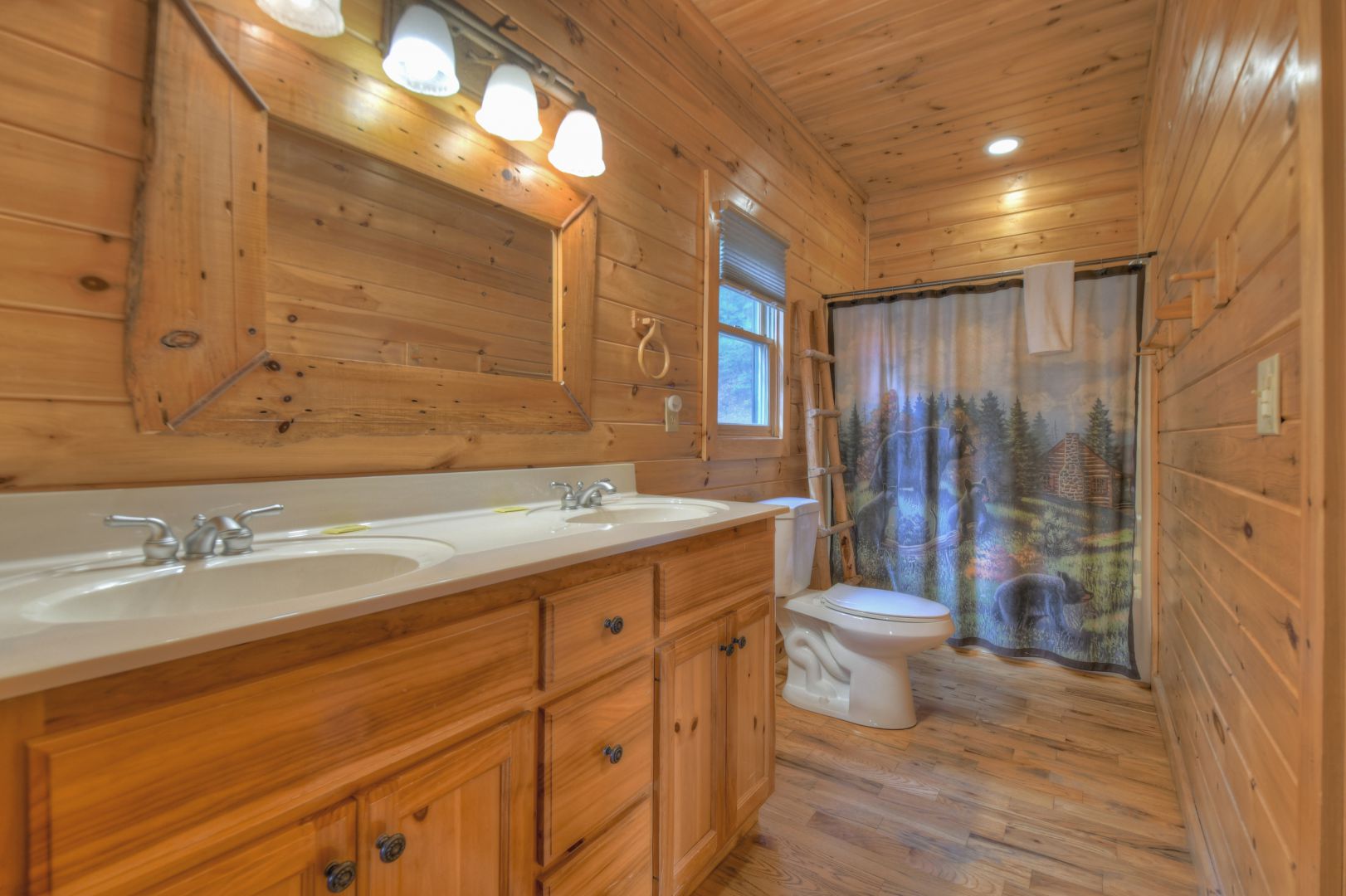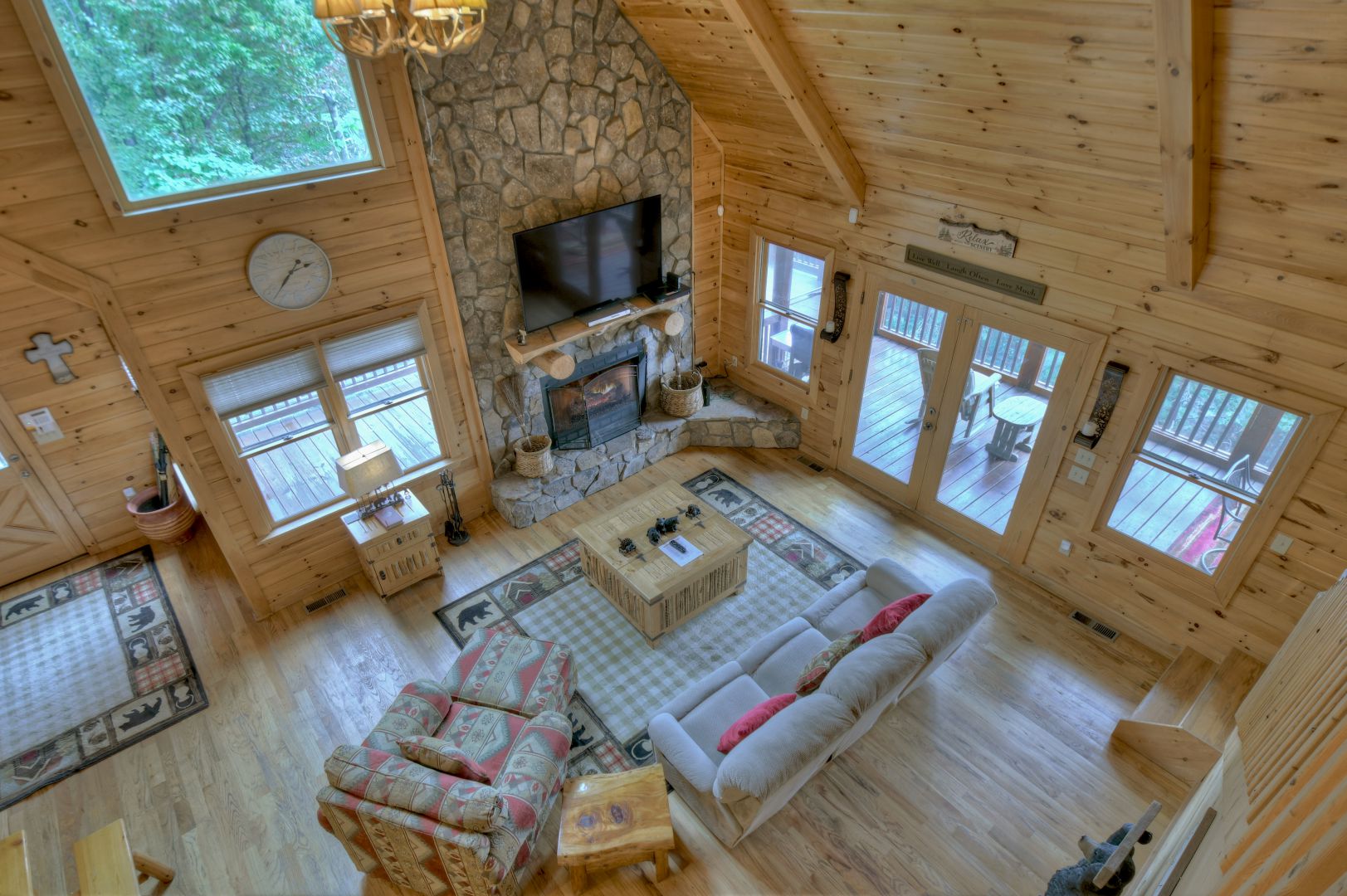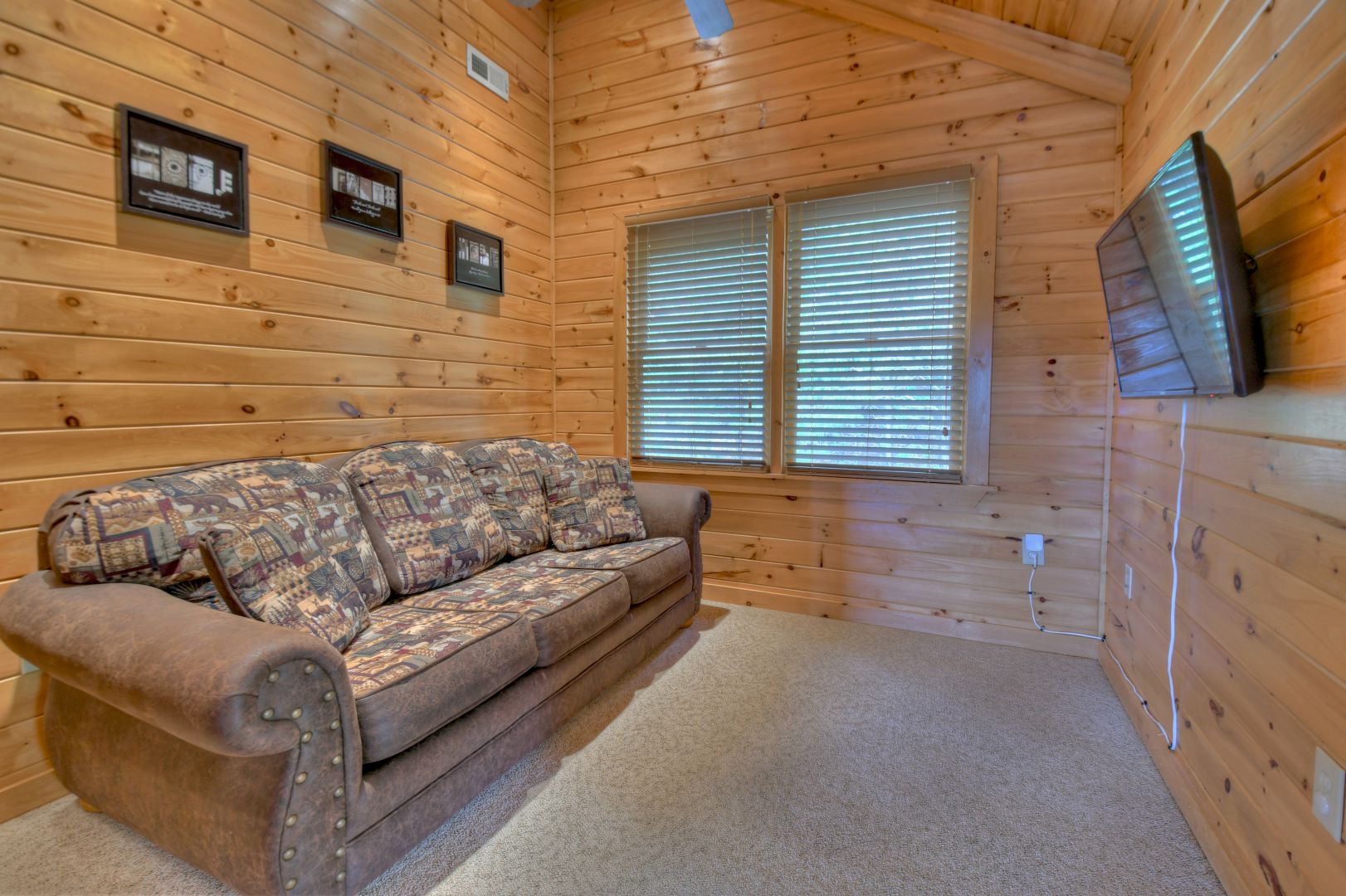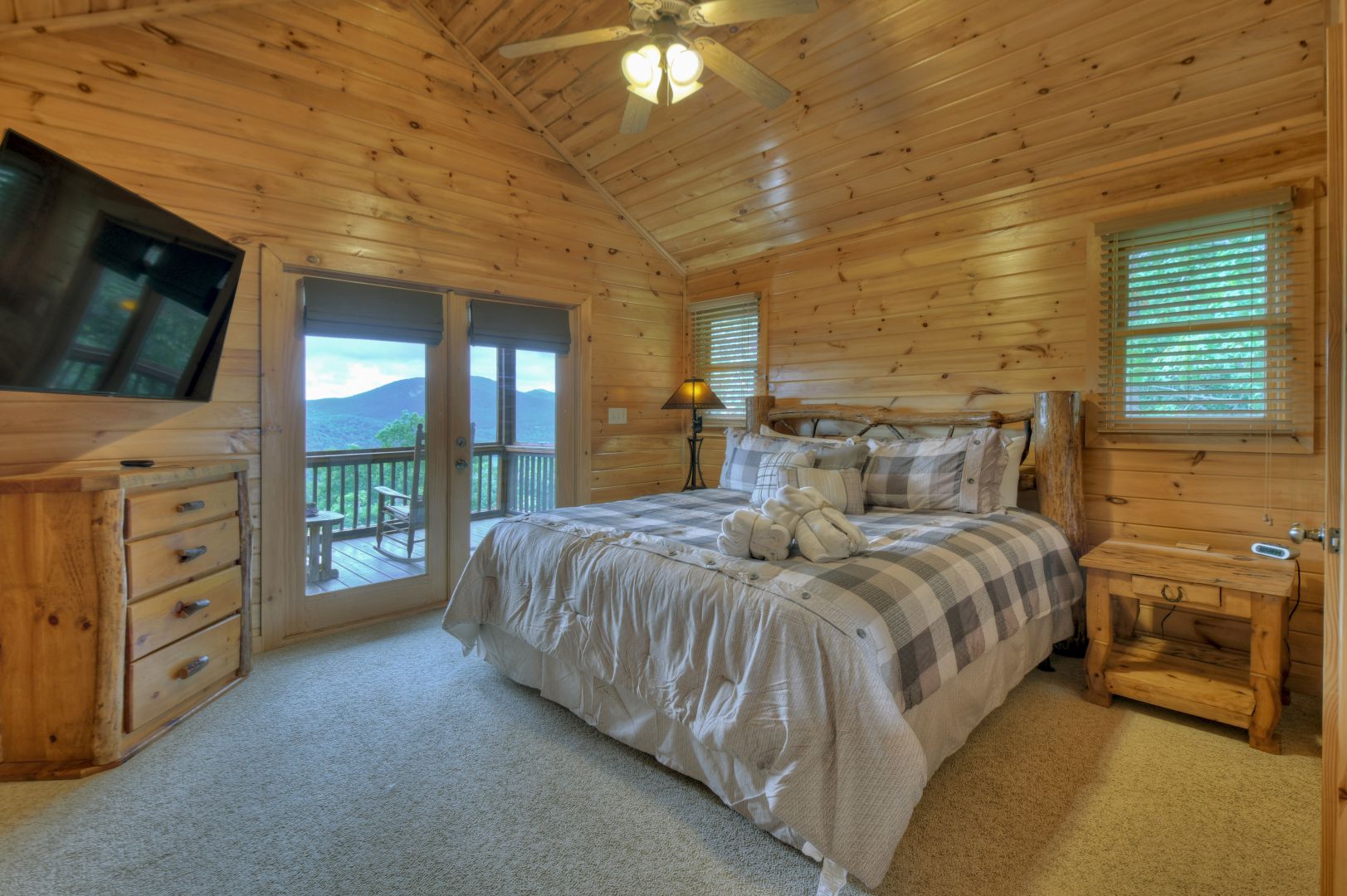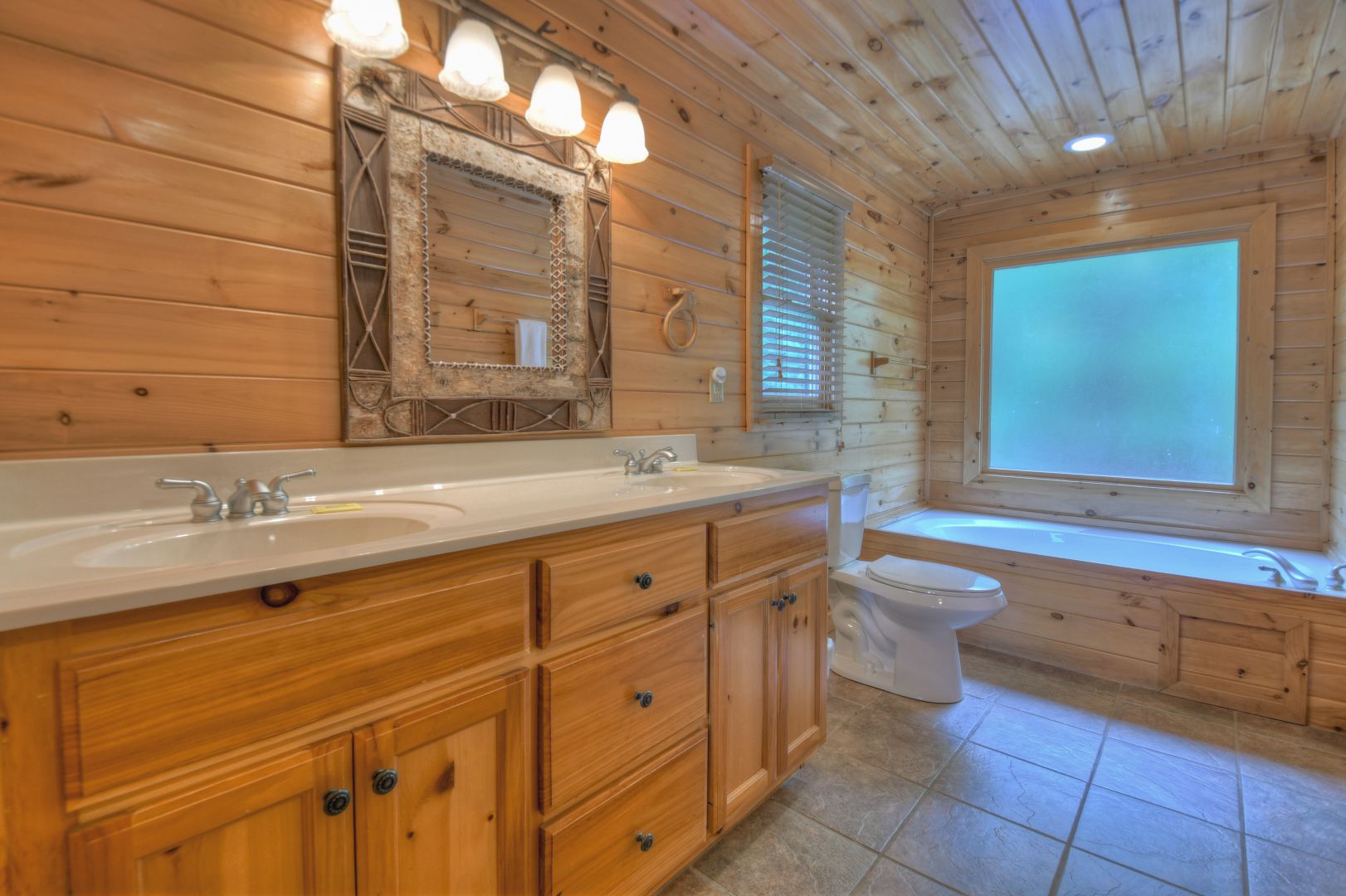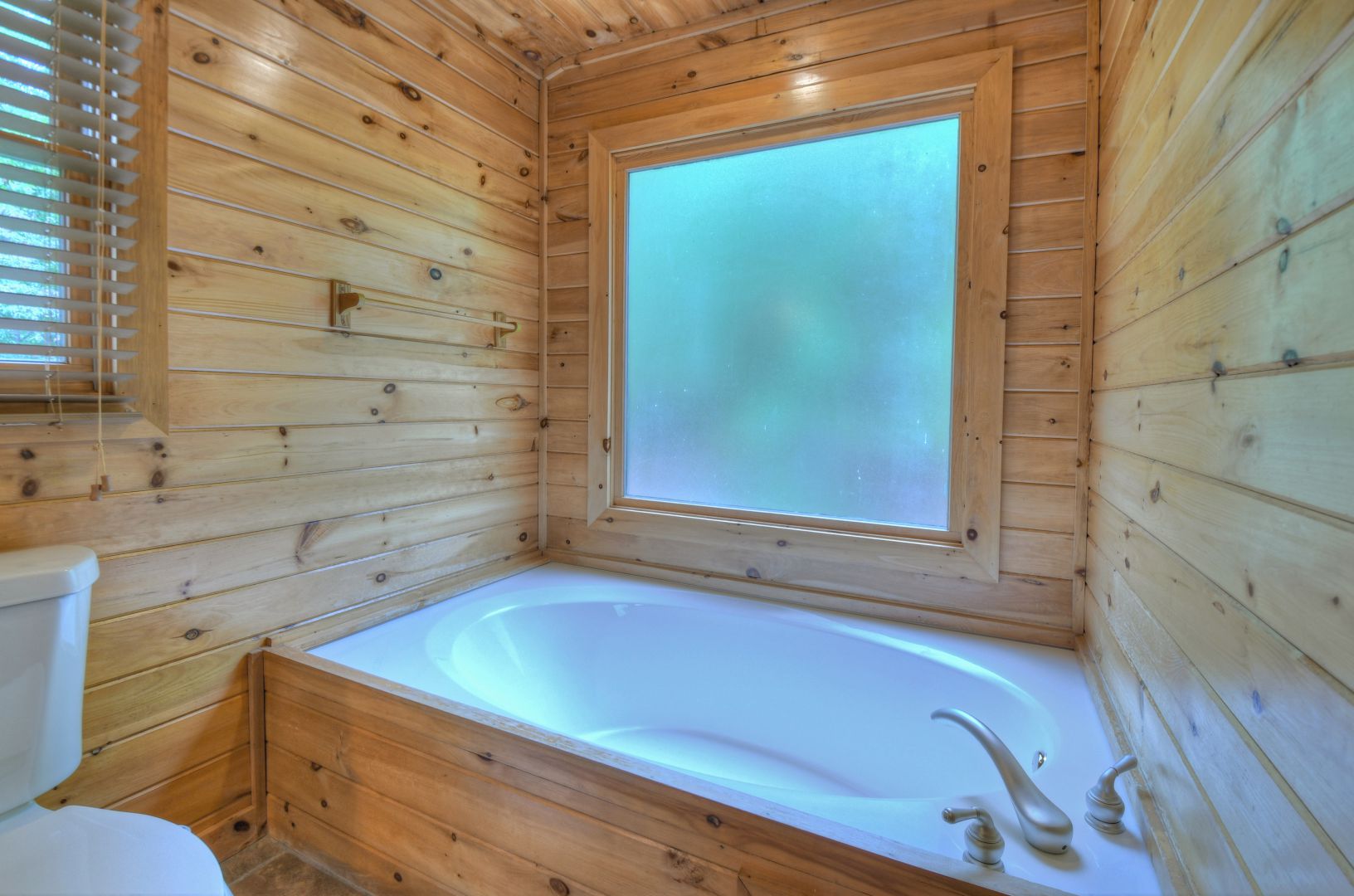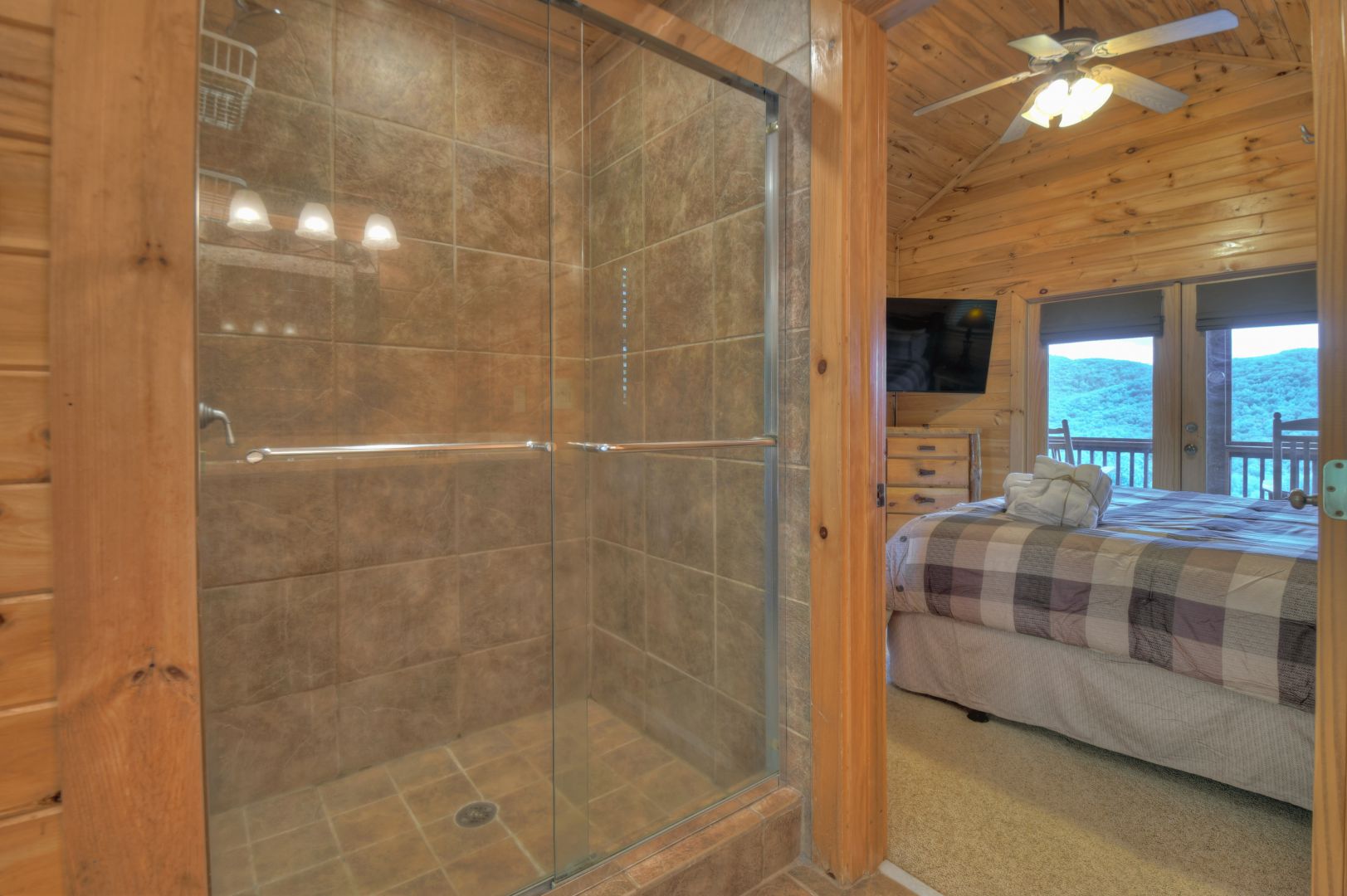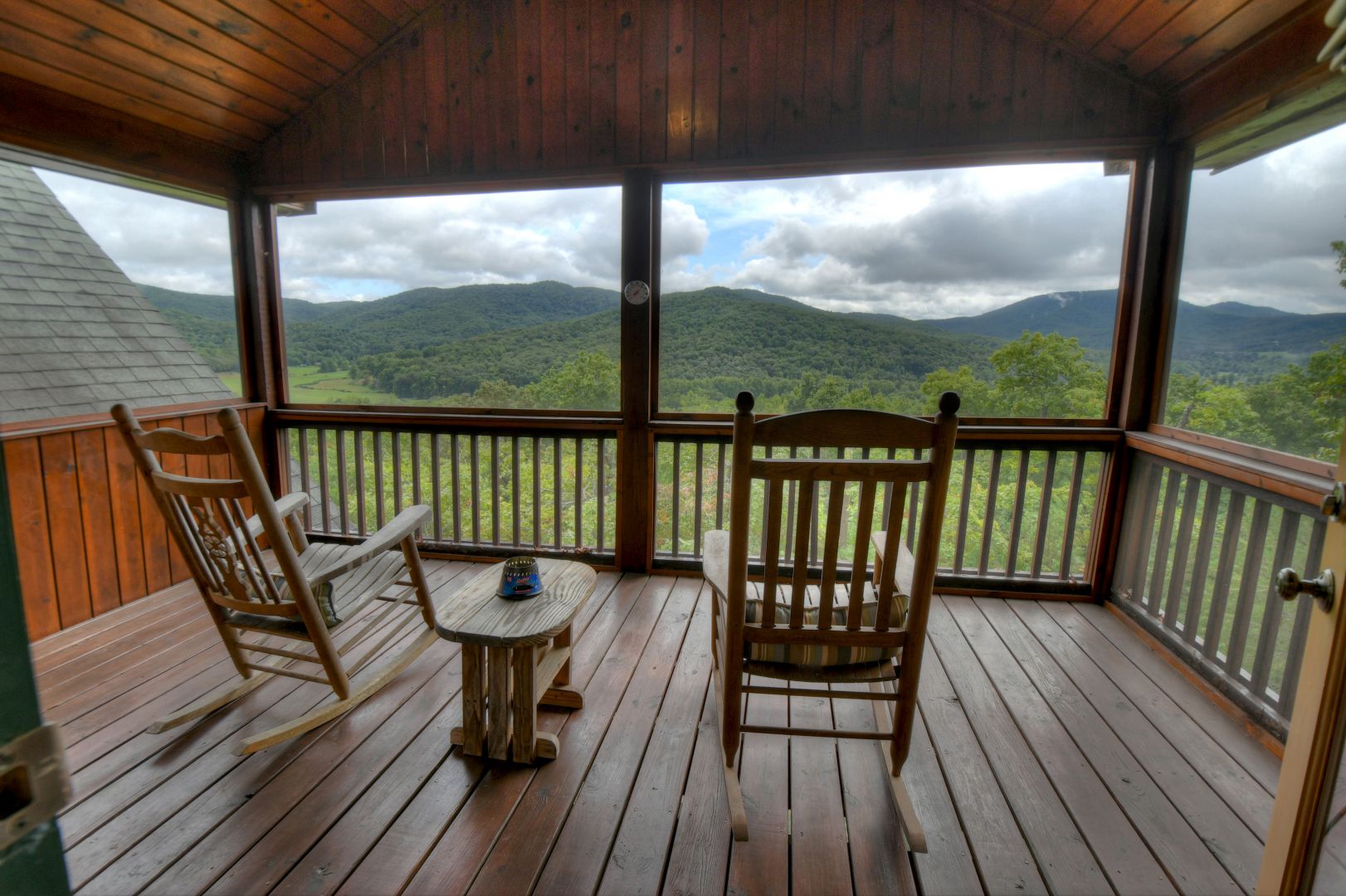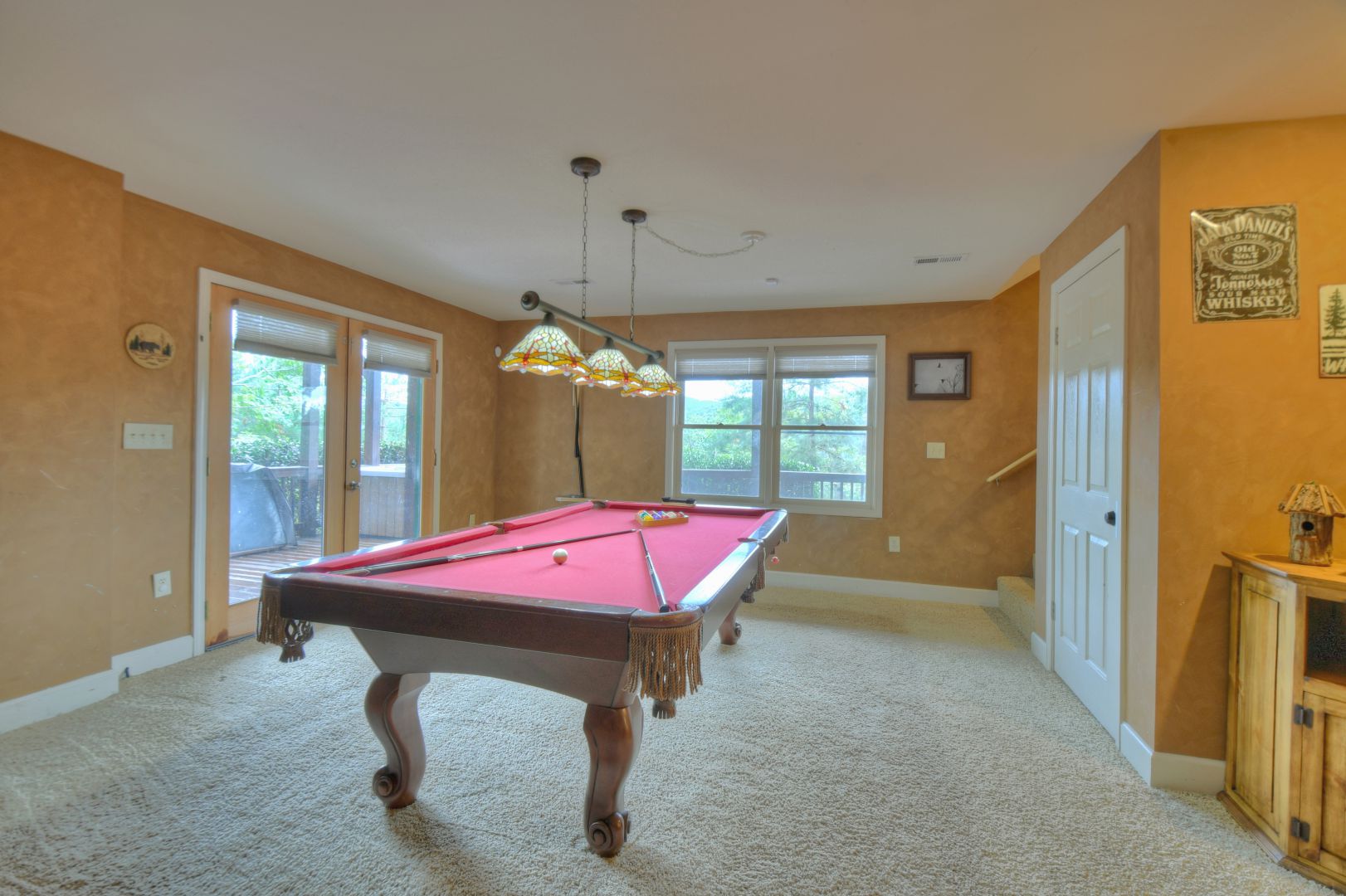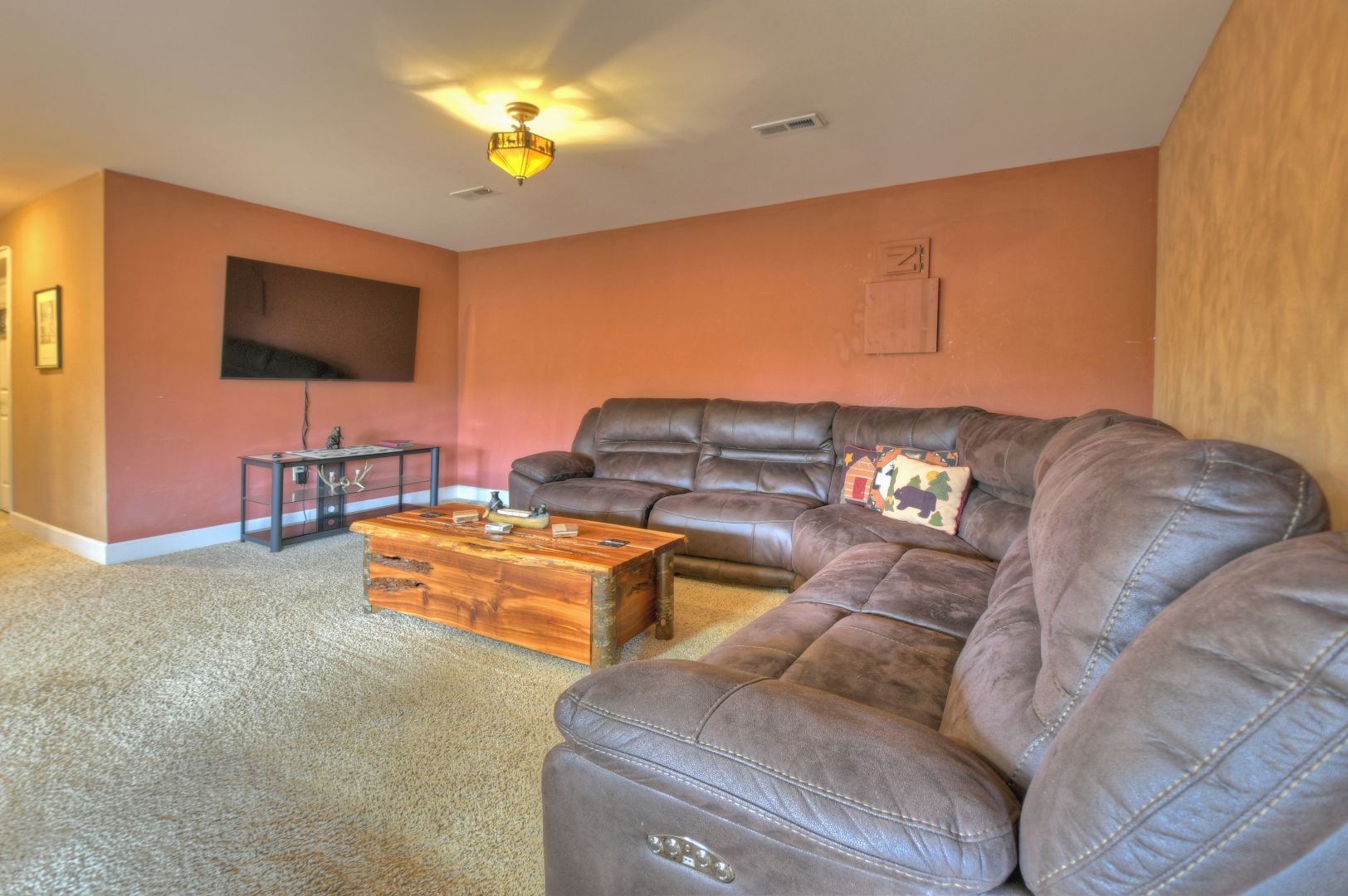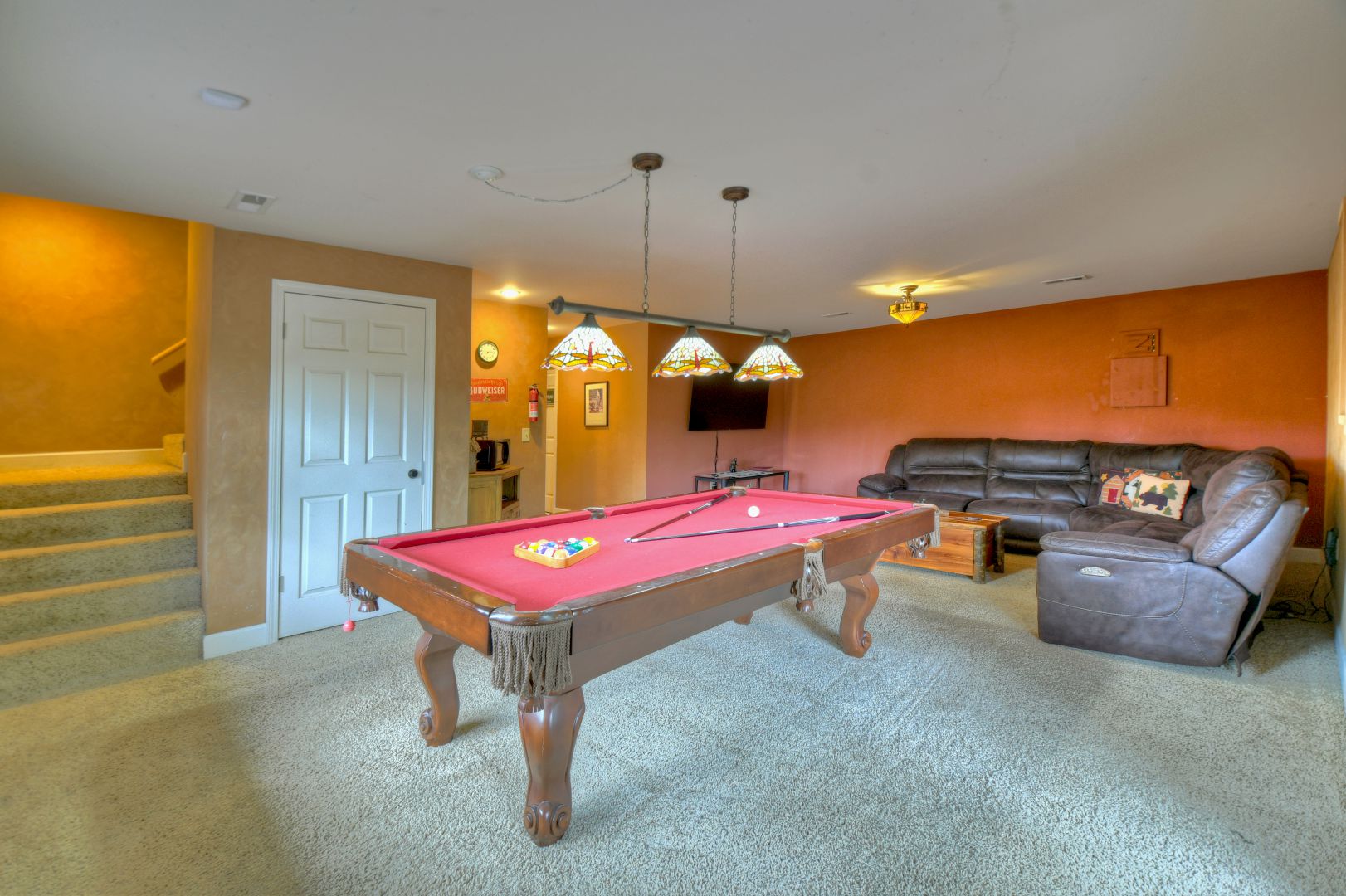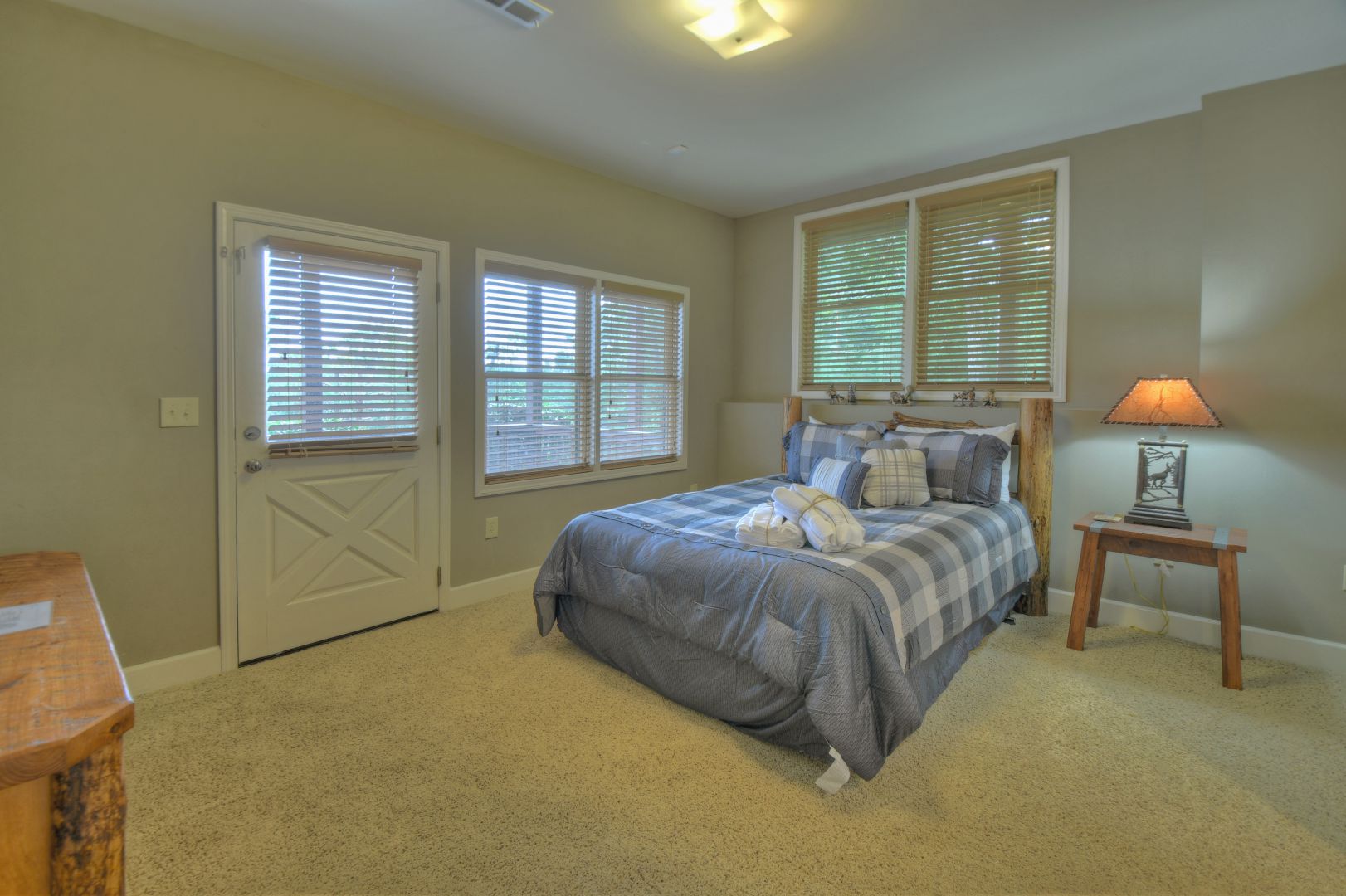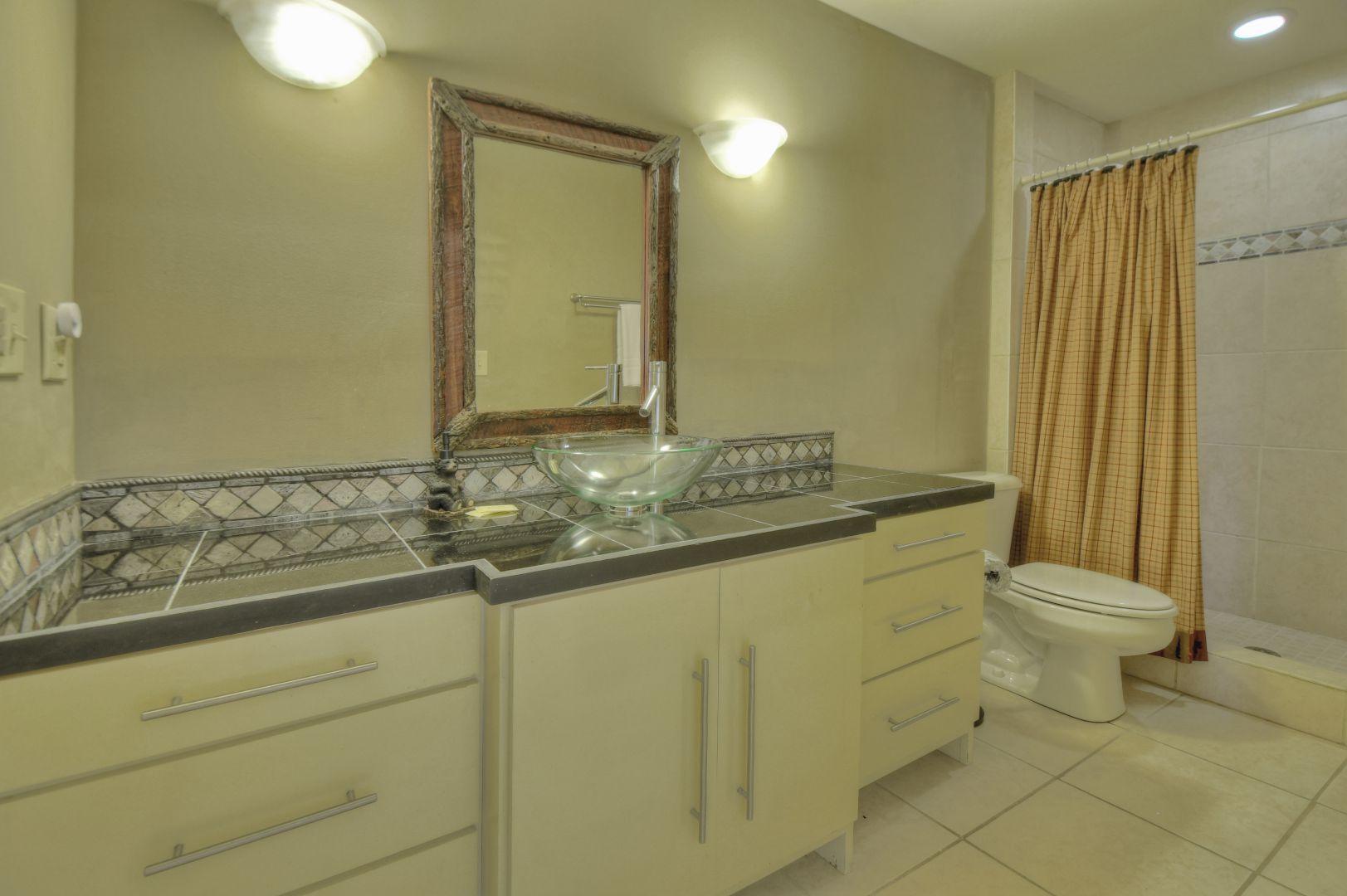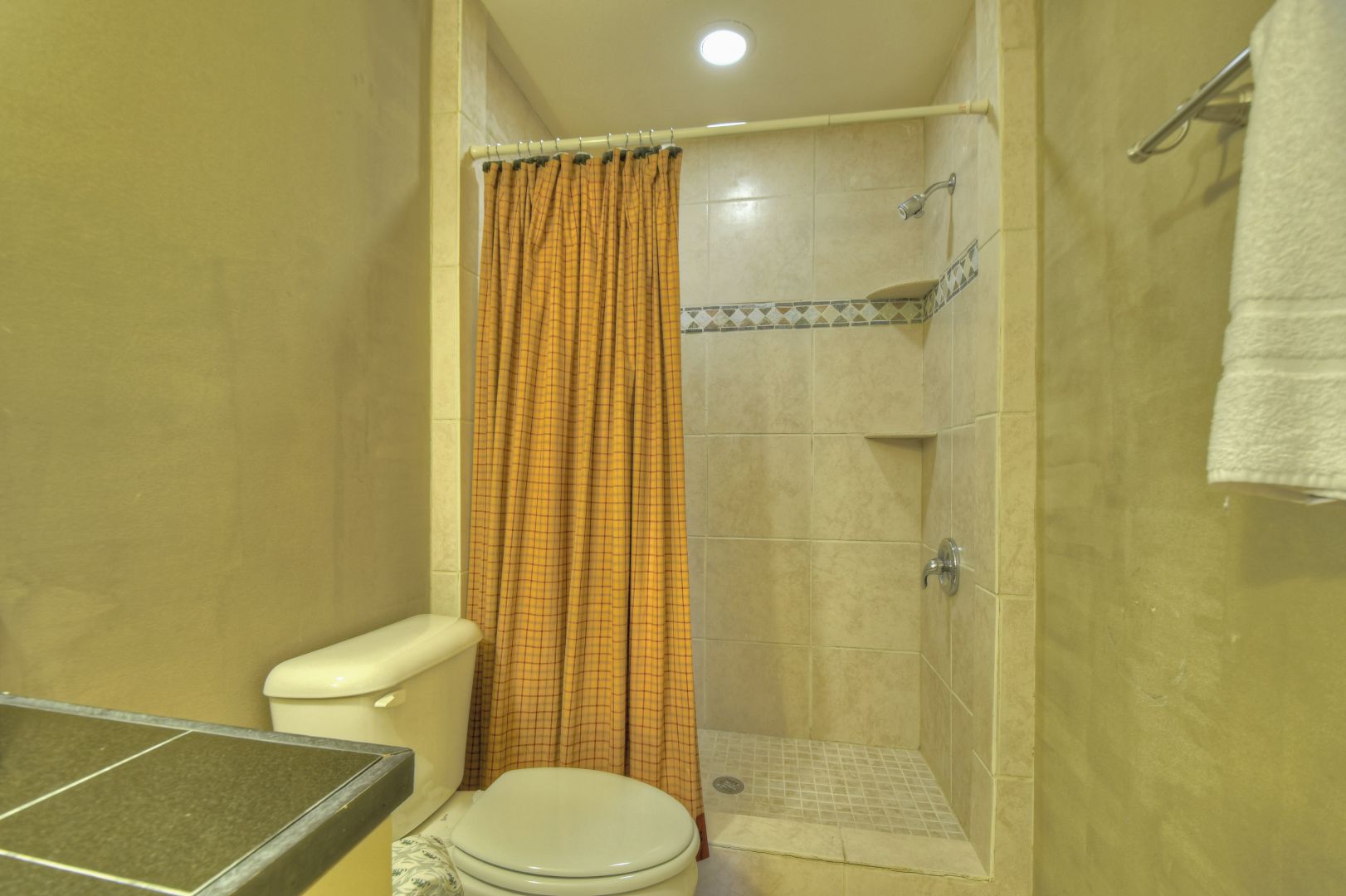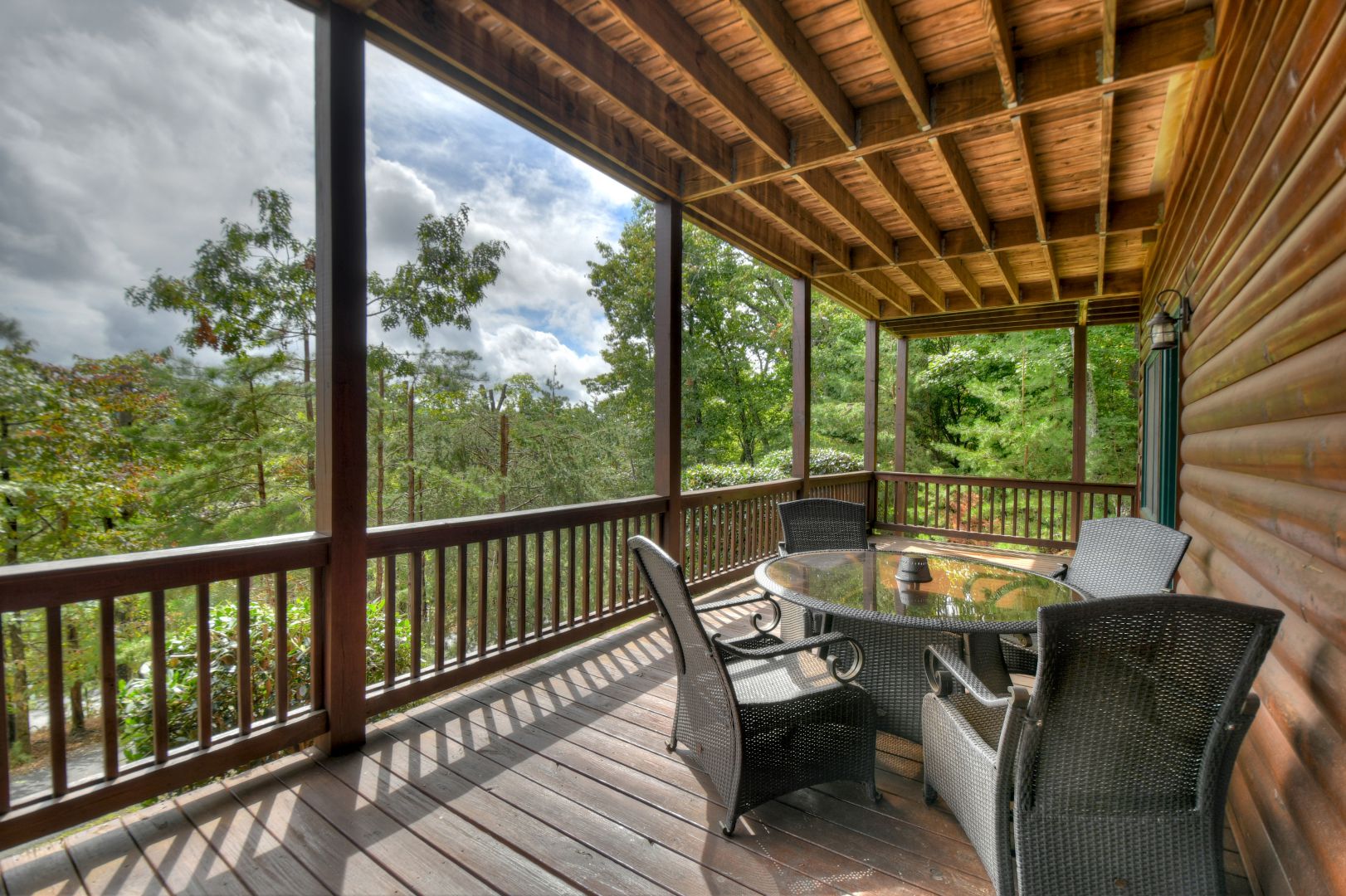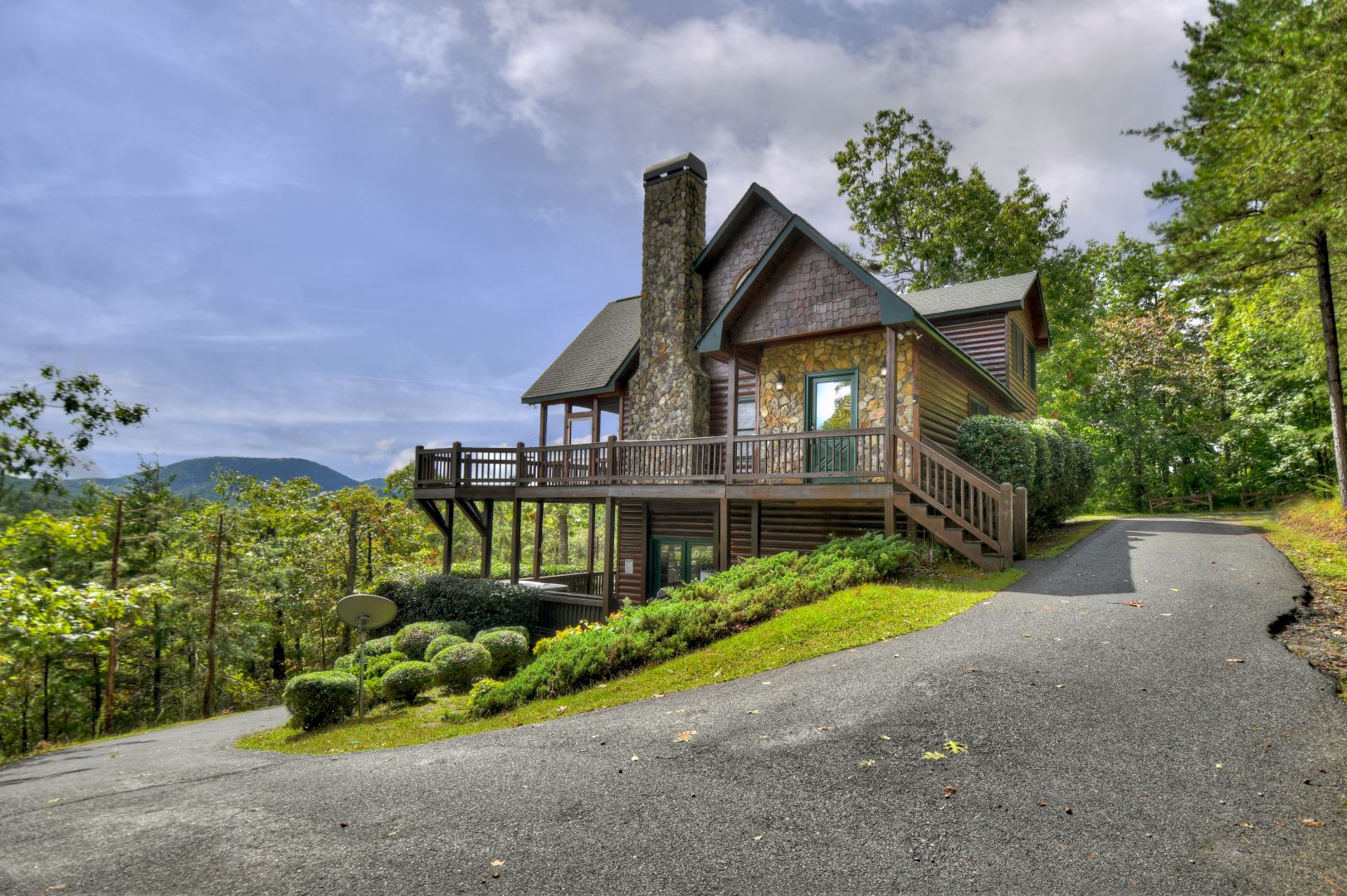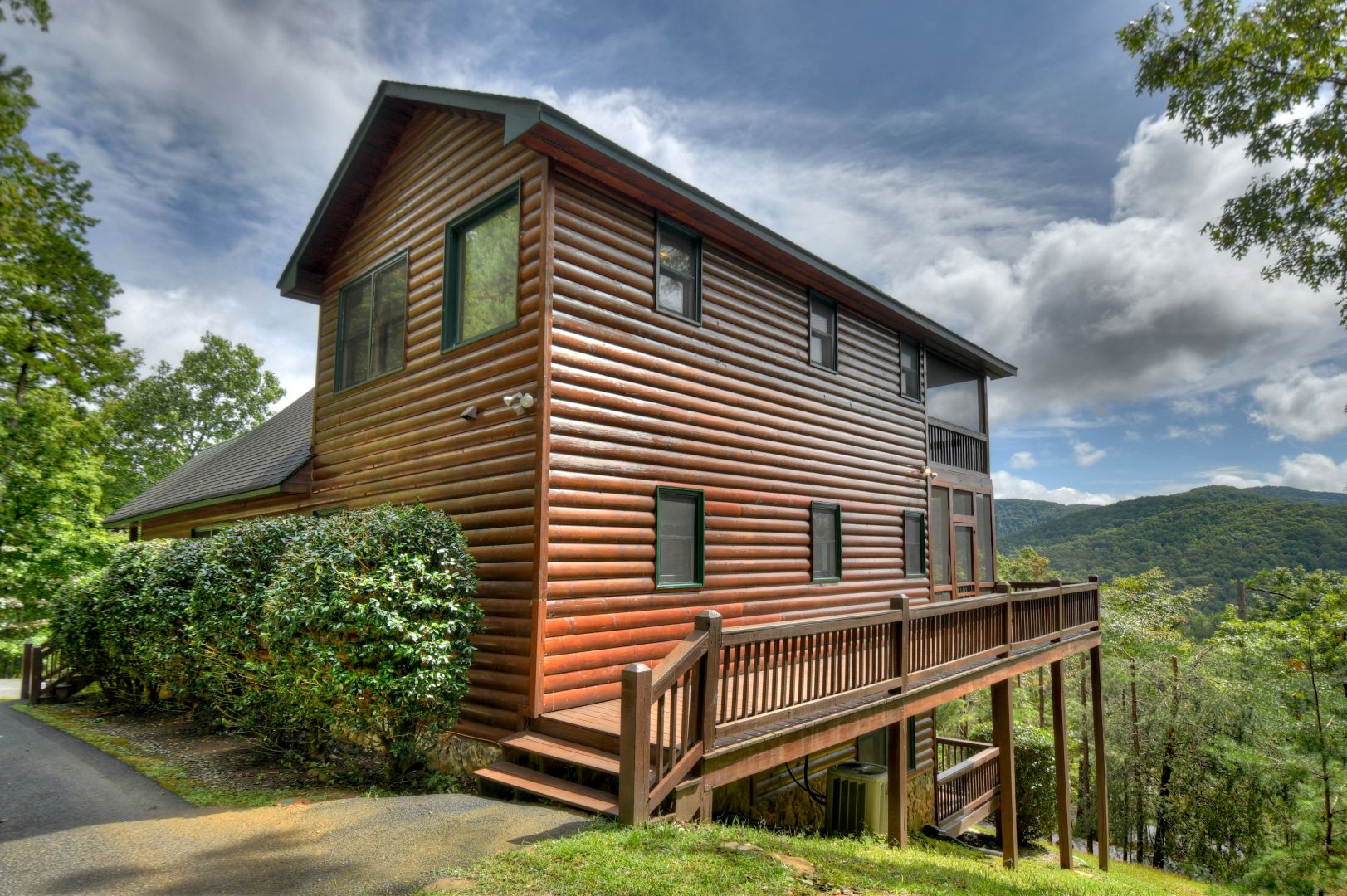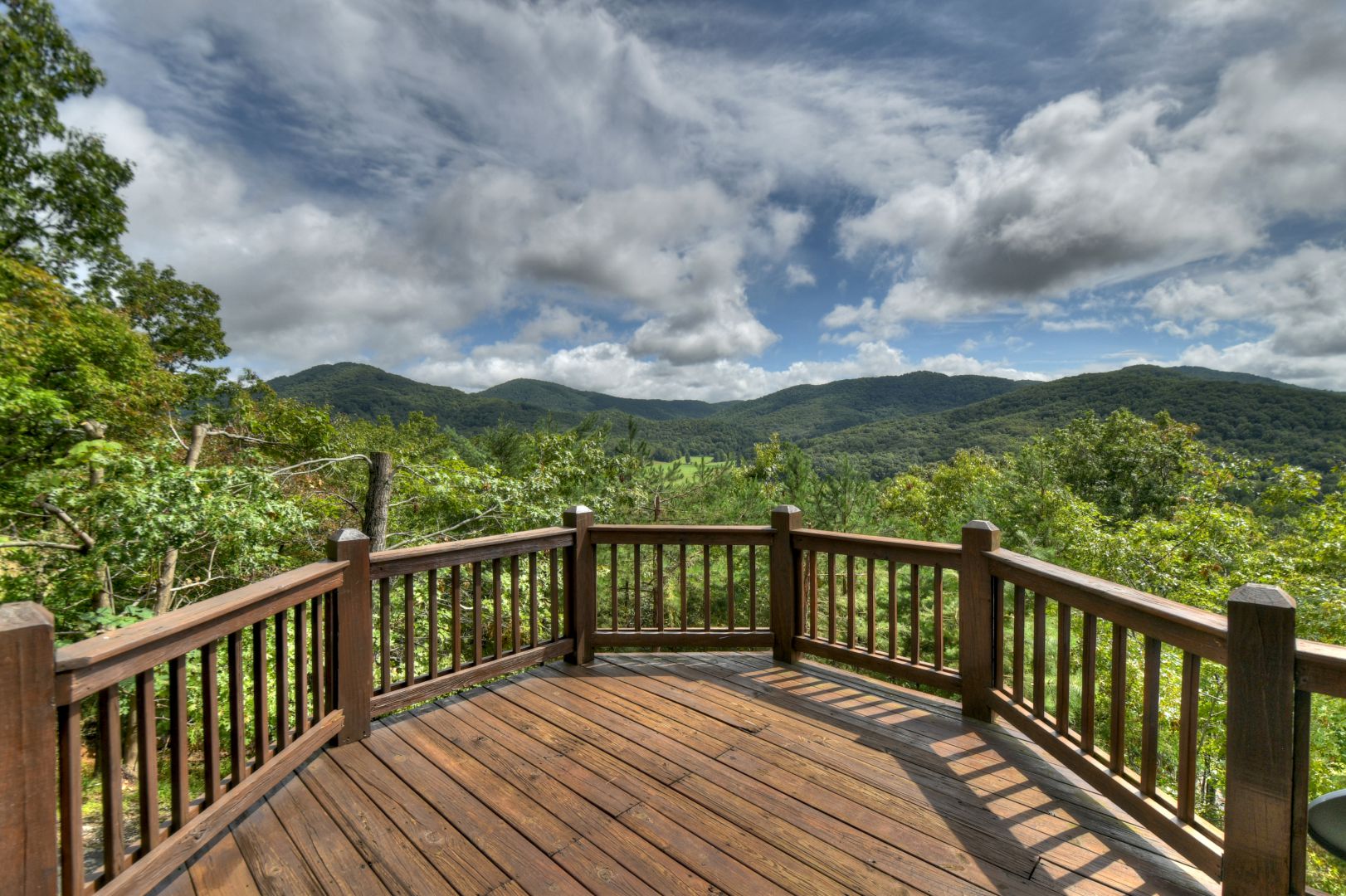 «
»
| | |
| --- | --- |
| Guests | 8 |
| Bedrooms | 3 |
| Bathrooms | 3 |




Reviews





My Christmas weekend mountain get-away at shepherds sky view cabin, in Morganton Ga. was a blessing, as well as a joyful moments with the family. It's beautiful inside and outside with all the mountain scenery a cabin has to offer; Including the a view of the Blue Ridge mountain. There's entertainment for the family and friends to enjoy at the cabin, or in town at the Blue Ridge Tourist Strip. If you're looking for a mountain get-away SHEPHERDS SKY VIEW CABIN is the one. We are looking forward to another mountain get-away next year if the Lord's will; at Shepherds Sky View Cabin to enjoy again
KC
December 30, 2021





My stay at Shepherds Sky View Cabin in Morganton, GA, November 2021 was amazing. It's the cabin to rent year round with a great view of the Blue Ridge Mountains. You're likely to see Deers feeding nearby during the early morning. This custom-built, beautifully designed and decorated cabin has a wraparound deck that showcases long-range mountain views from sunrise to sunset. It's just a few miles from Downtown Blue Ridge & McCaysville, GA, and across the large steel bridge in Downtown McCaysville is Copperhill, TN. When you need to get away for a few days, Shepherds Sky View is the perfect place to stay for that getaway. This magnificent mountain oasis is all about relaxation with an ambiance that encourages you to exhale, unwind and de-stress while enjoying family and/or friends. And if your idea of the ideal getaway is for a peaceful tranquility and relaxation, look no further than Shepherds Sky View. Your stay will be an unforgettable experience in the hot tub, a game of pool or cards and various other games for entertainment. When you walk through the front door you'll immediately feel welcomed and comforted by the plush furnishings and cozy fixtures. When I entered the cabin, I immediately though, I don't want to go back home. You must rent this cabin to truly understand why I speak so highly of it and its location. You will NOT be disappointed.
Maurice E Sr.
November 23, 2021





We were looking for a short weekend escape for us and our friends in Georgia and upon seeing this cabin we didn't look any further. This is an absolute gem that by far exceeded our expectations and left us in awe after staying there for 2 days.. Arriving late at night in the middle of the cold night it was such a pleasure and luxury to step into this heated up cabin. You can feel the welcoming touch of the hosts in every single detail of this stunningly decorated cabin which has it all for a cozy and comfortable stay. The cleanliness of the bathrooms and rooms is very impressive and kitchen is stuffed with all necessary tableware and utensils. The uphill location of the house opens an absolutely mesmerising view over mountaintop. The screened porch allows to spend evening in the open crispy air. Our evening was topped with a thoughtfully warmed up in advance hot tub and a game of pull in the basement. The whole place makes you feel like home and we definitely were reluctant to go back home. Drawbacks - absolutely NONE.. By far best weekend staycation we have ever taken !!!
Olha B.
November 19, 2021





Simply Beautiful. This property is absolutely breathtaking. We fell in love with the mountainous views and the amazing animals we saw running about. It was so relaxing. The cabin had everything imaginable to make this the perfect stay. Everything was clean and in order. The request we made before arriving were met. We will be rebooking this cabin and have told everyone about this cabin and hope to have many joyous stays with friends and family in this cabin. We have stayed in other cabins throughout Ga and TN and this is by far the best and most joyous stay of them all.
Armstrong Family
November 1, 2021





I had the pleasure of staying here a few weeks ago🥰. A great fun & relaxing time👍. This cabin was clean, spacious w/ 3 levels & great mountain views🤗 I am planning to go back again soon. I recommend this cabin to any one looking to rent a cabin up in the mountains👍. You will not be disappointed.
Bertron
October 1, 2021





What a view to see and experience witness first hand up in the MOUNTAINS!!!! I had the opportunity to reside at this cabin 9-16-2021 til 9-19-2021. My hubby and I enjoyed every min, second and hour of our stay. The atmosphere just relaxing it self. The cabin well equipped with everything needed for your stay. Nice and clean inside and out. I highly recommend all renters to consider this cabin whenever a get away is needed. YOU WILL NOT BE DISAPPOINTED!!
Eddie & Sandra Blue
September 19, 2021





Everything about this cabin is warm and welcoming. I had the pleasure to stay there in September 2021,and I am telling you this cabin is really nice and with a gorgeous mountain view and in a great location. This was my first time experiencing being in a cabin in the mountains. I truly loved the whole entire setup inside and most of all sitting outside on the main deck catching the breeze. I was so impressed with this property because it was exceptionally clean and extremely stocked. Overall I had a great stay and I will definitely choose it again.
E Diaz
September 10, 2021
Property Rating:





Management Rating: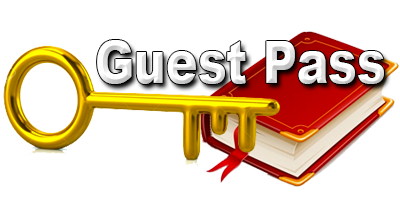 Featured Rental Cabin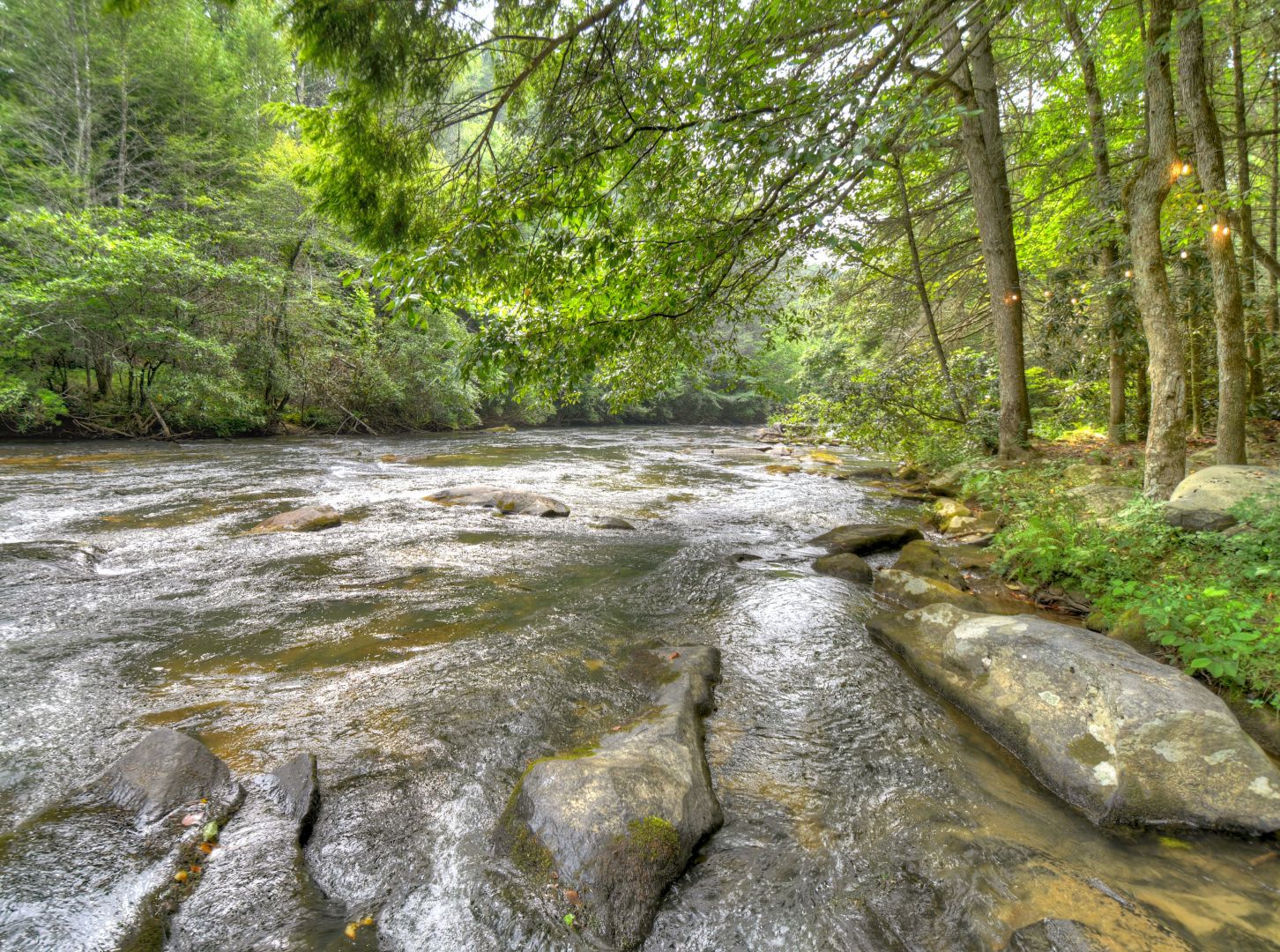 Blue Ridge
6 Guests
3 Bedrooms
2 Bathrooms
Pets Allowed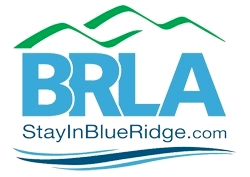 Blue Ridge Loging Association