Bear Ridge Hideaway Cabin Rental

Surround yourself with the beauty and natural forest setting in this secluded vacation cabin rental with Fightingtown Creek access and year round mountain views. This cabin sits on three wooded acres and only a three mile drive to McCaysville.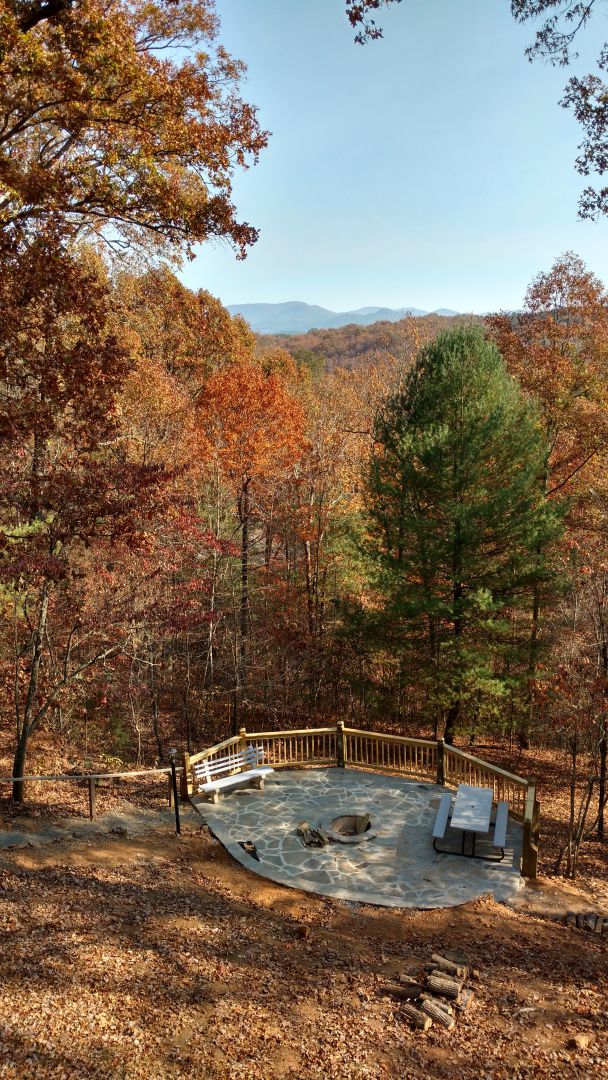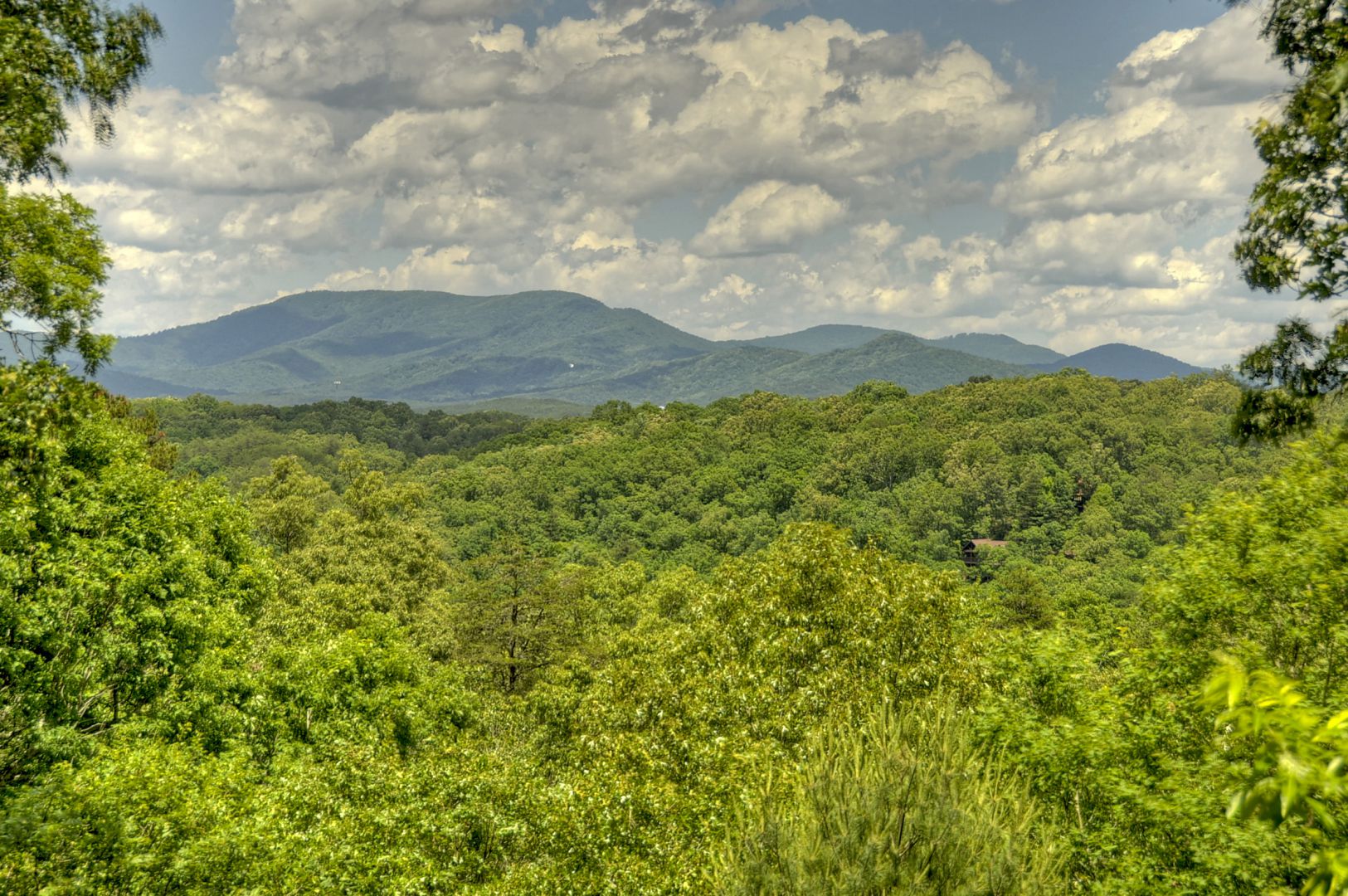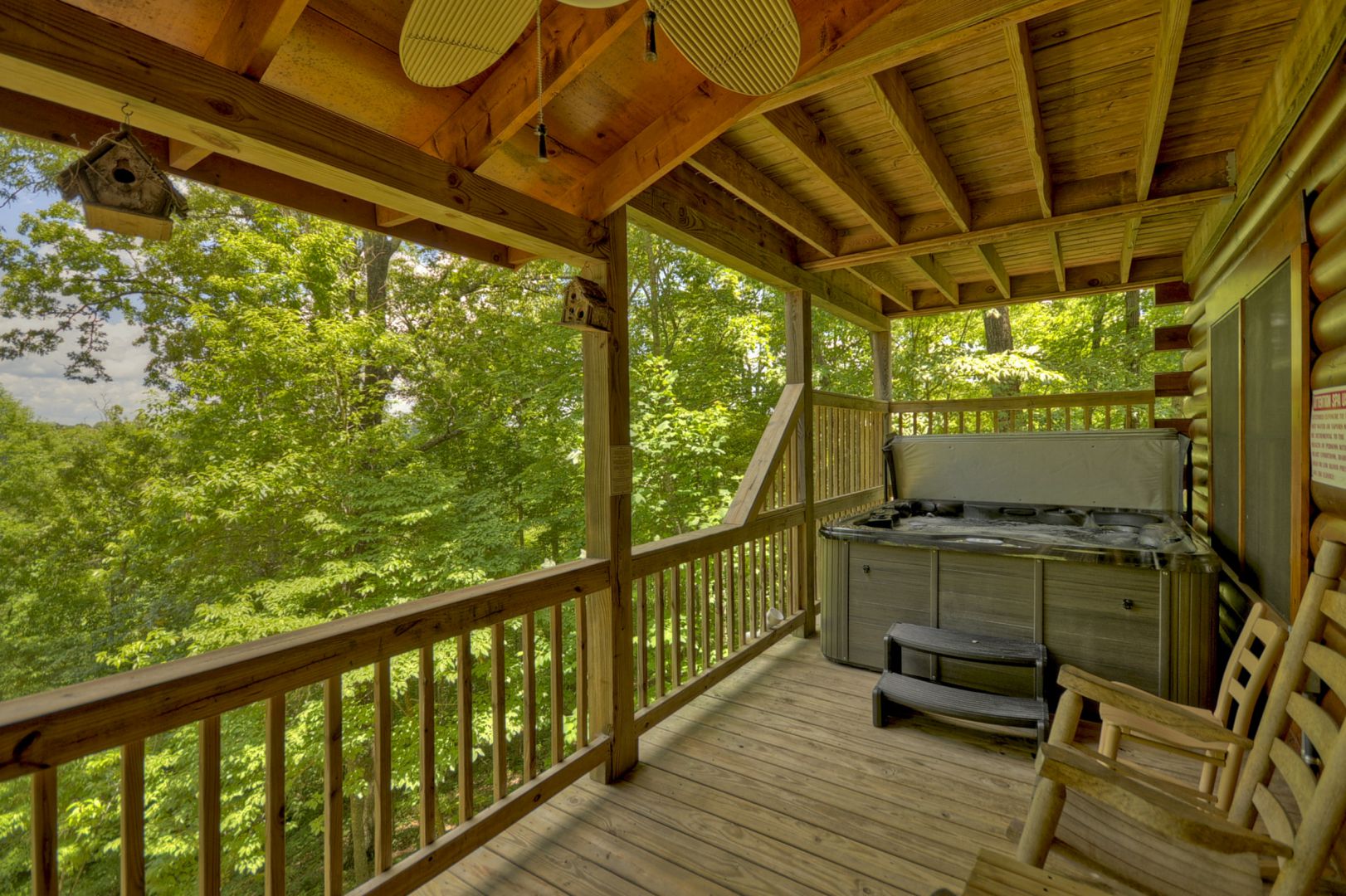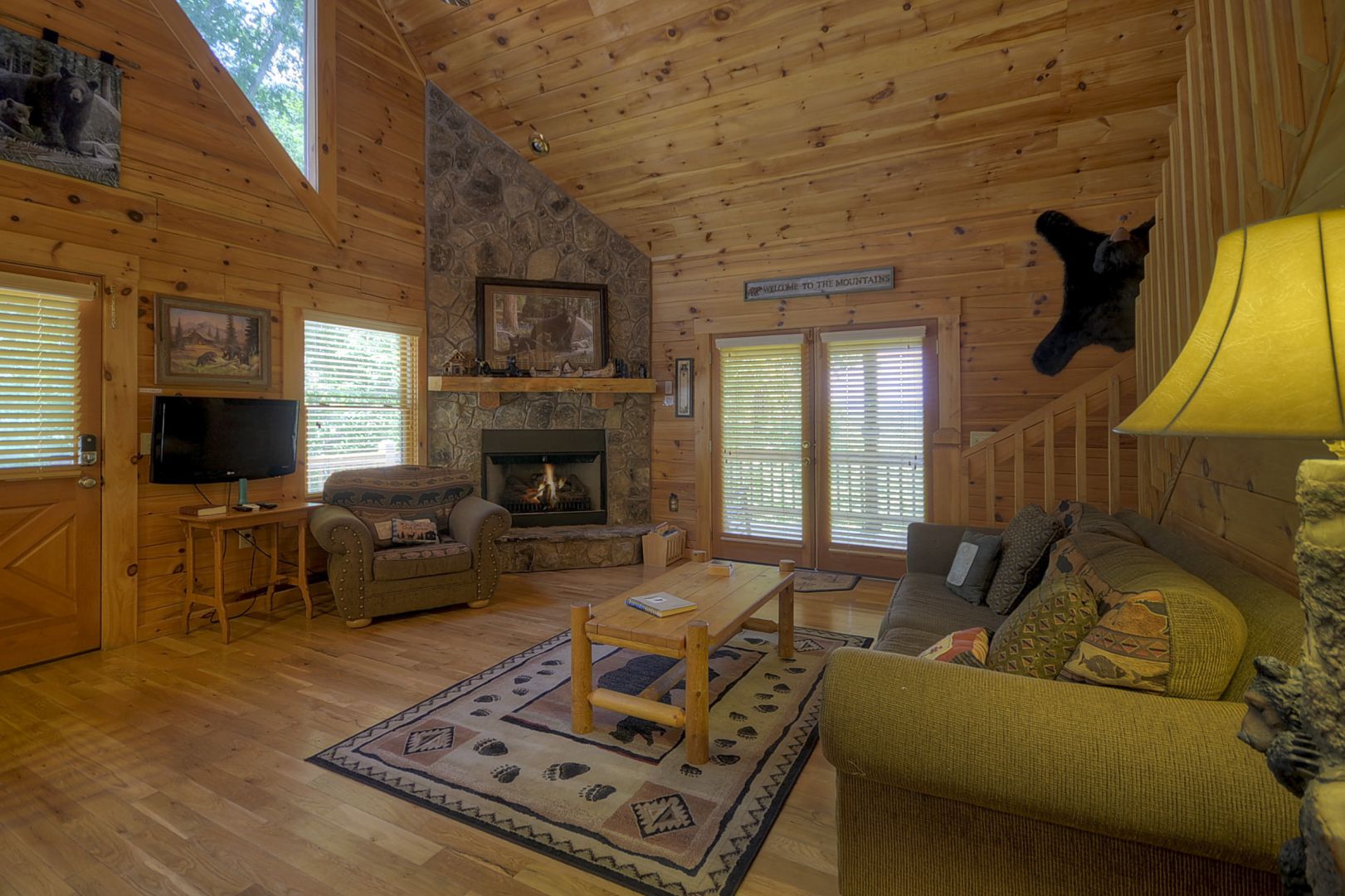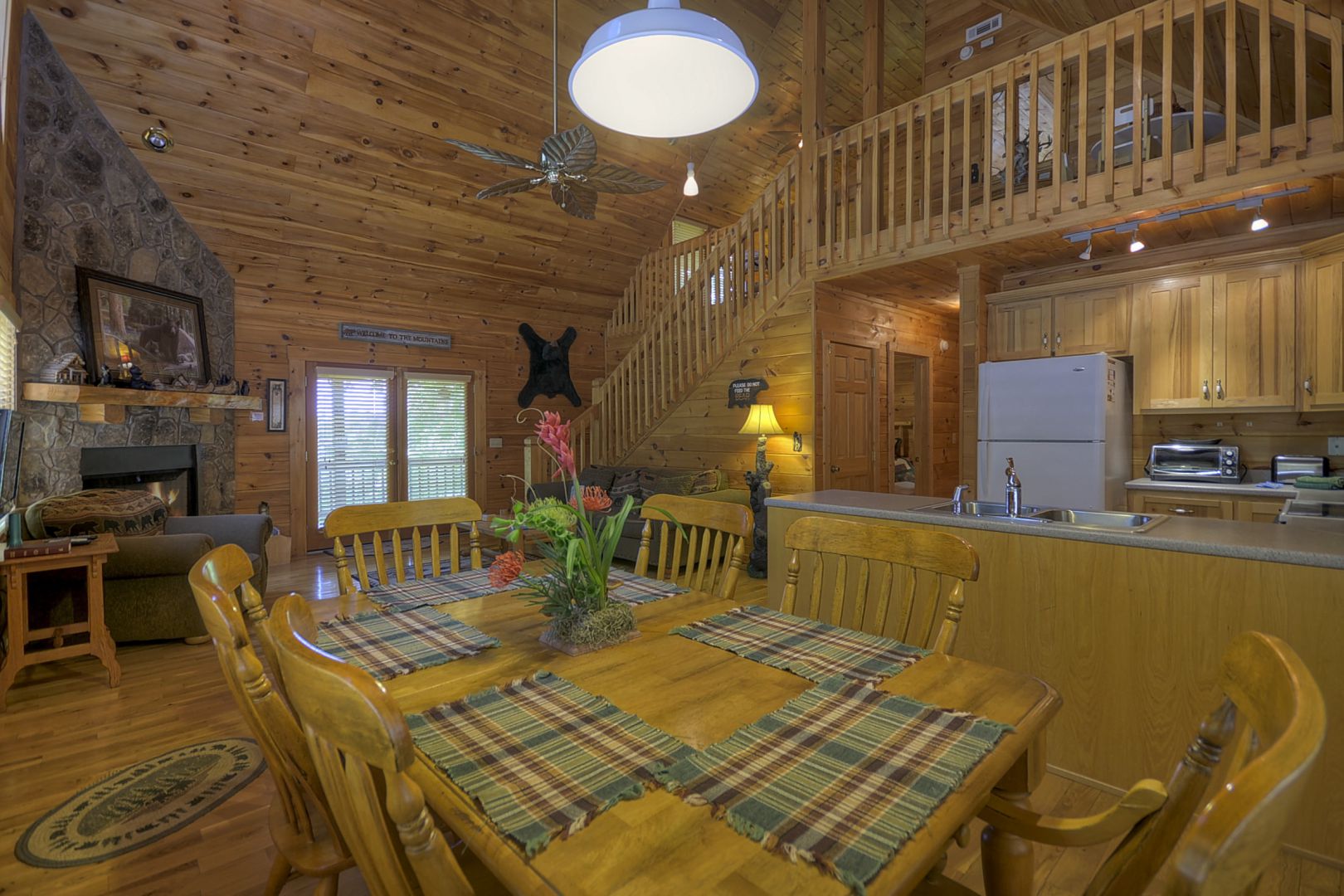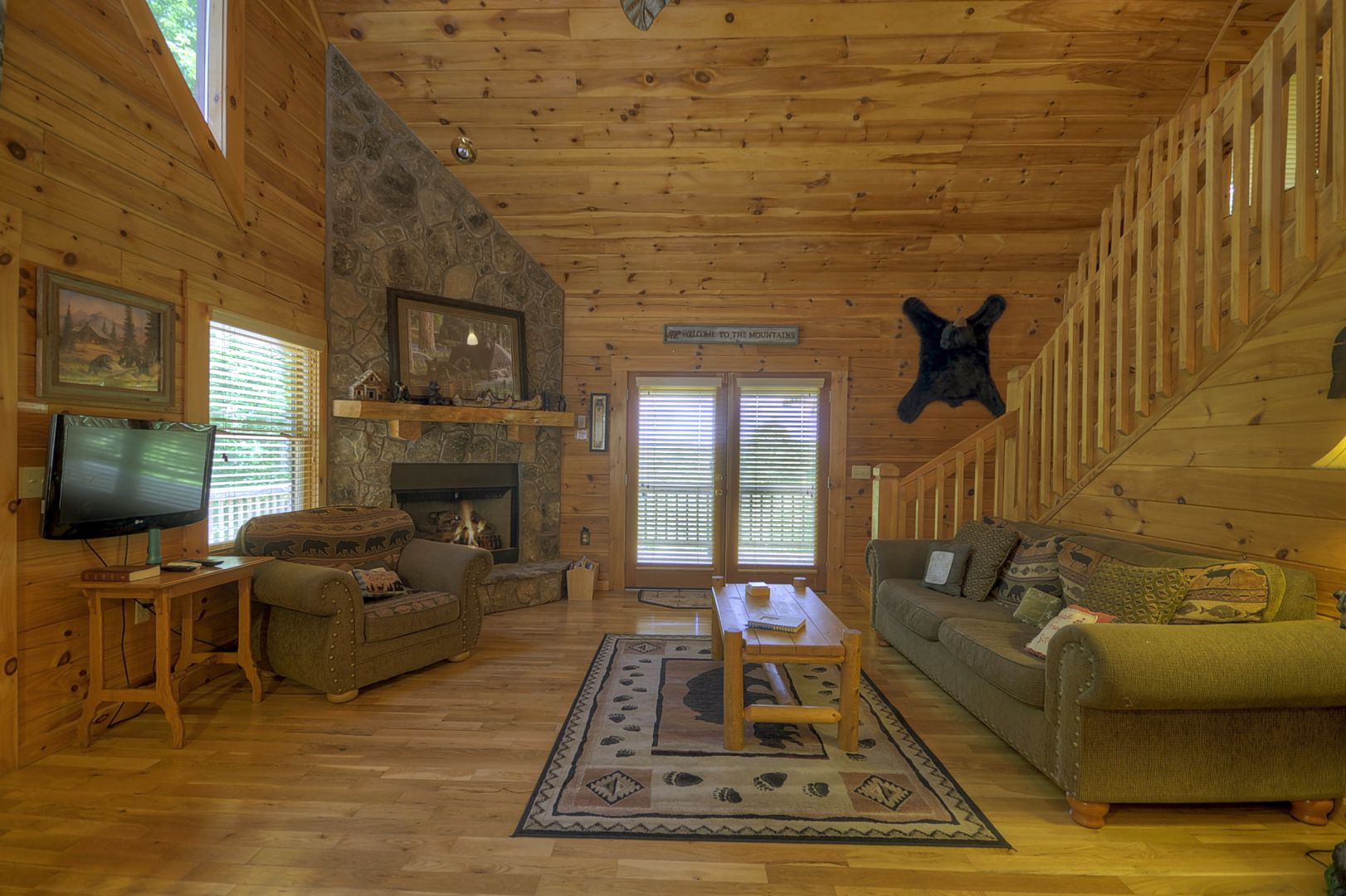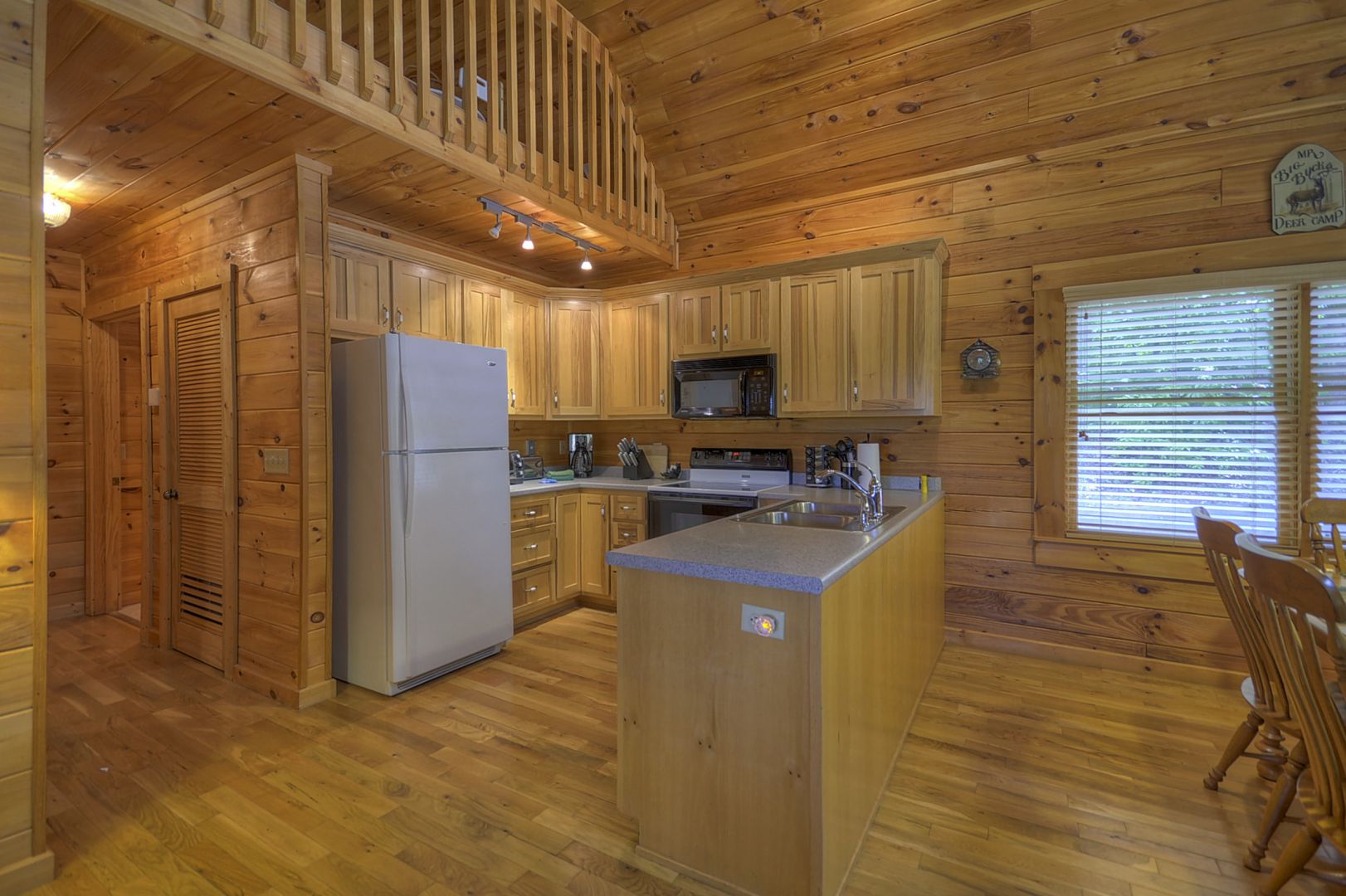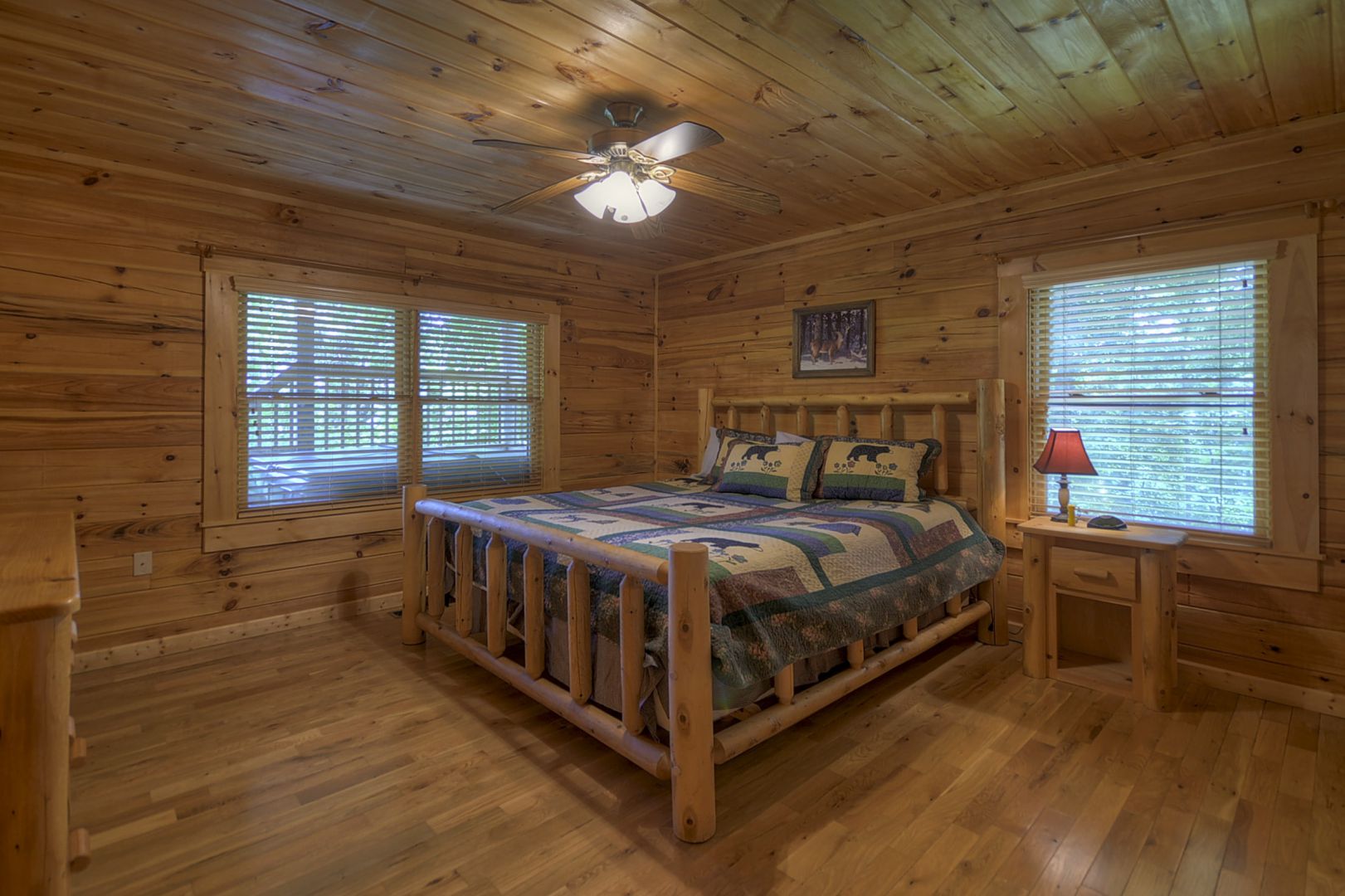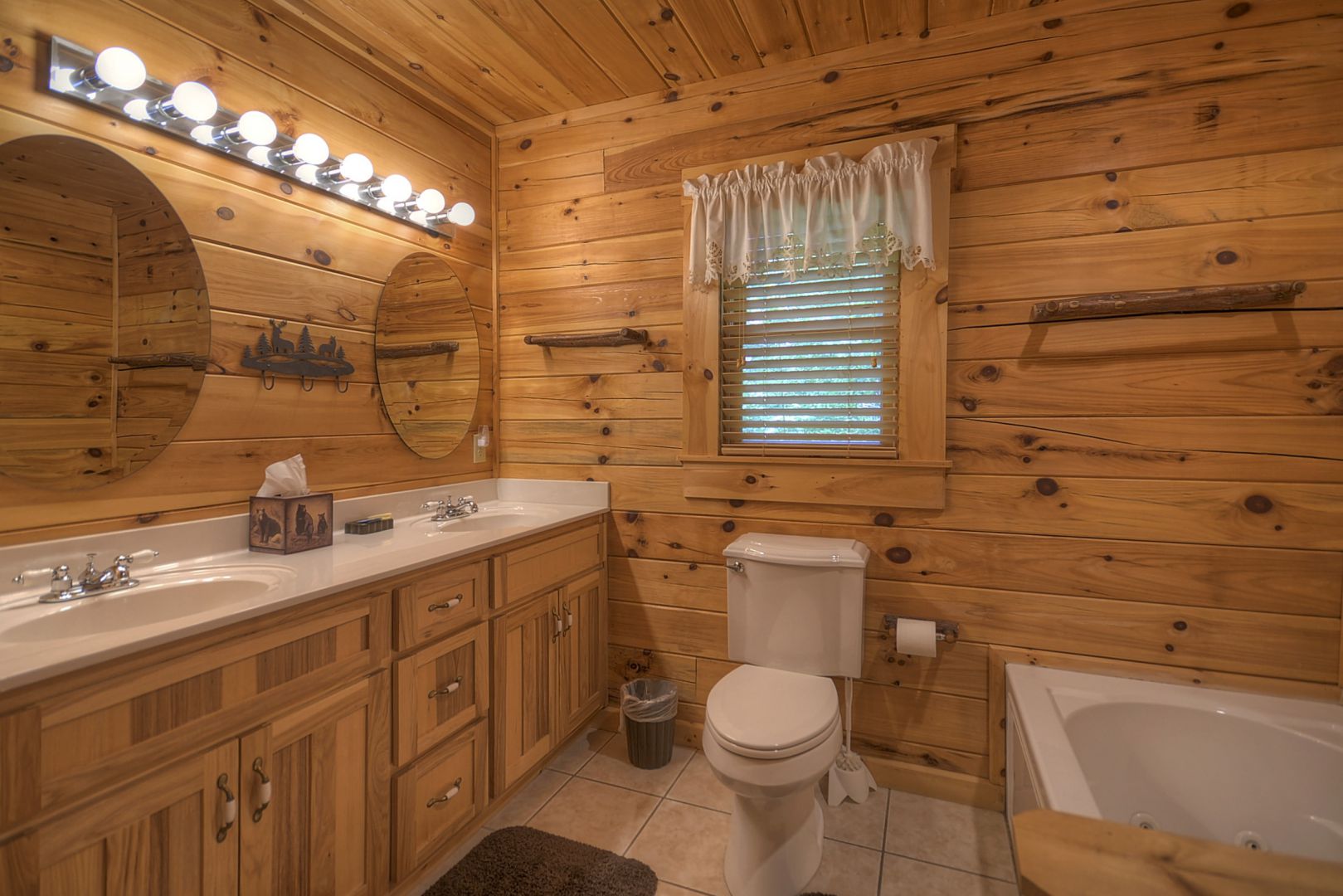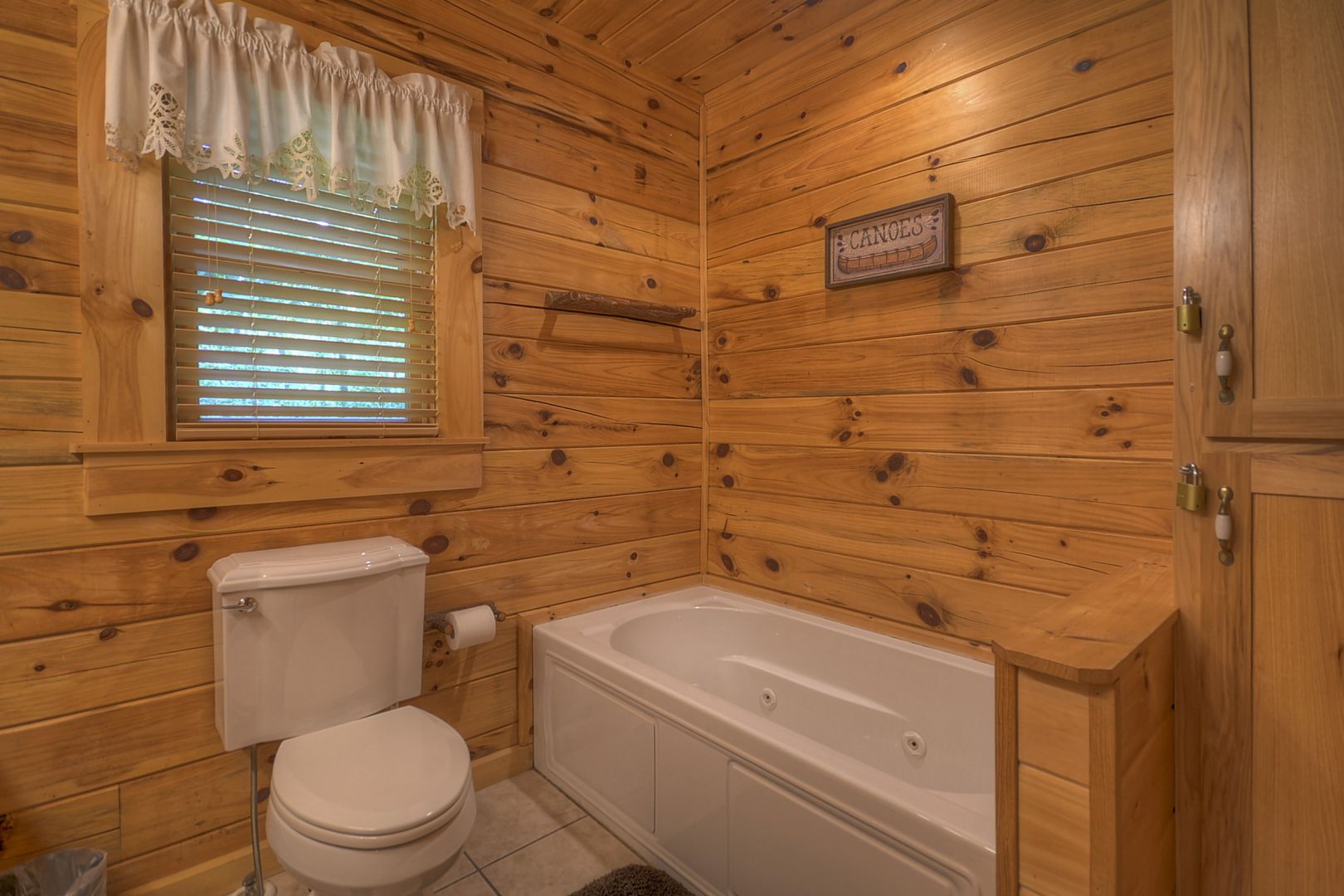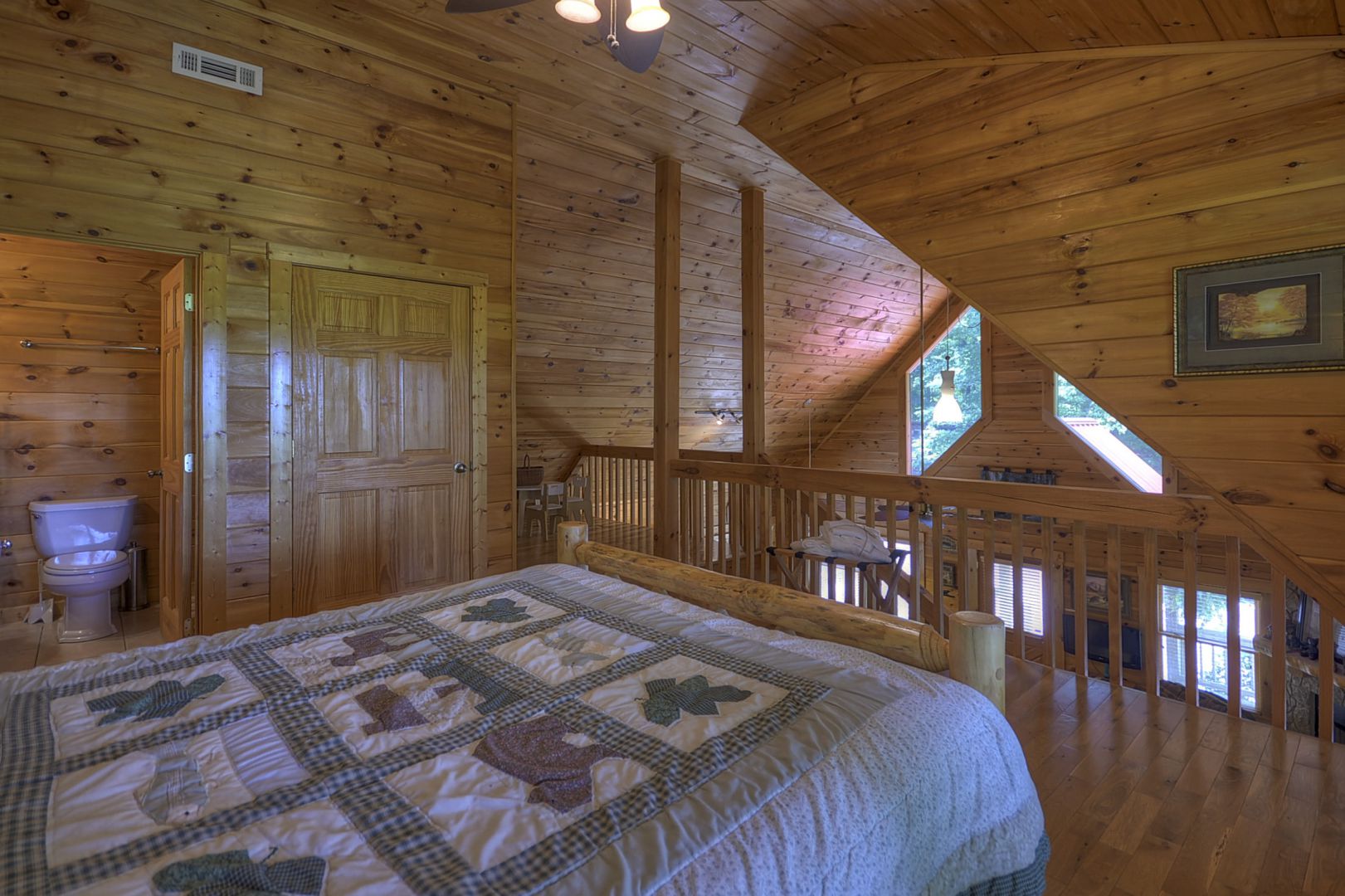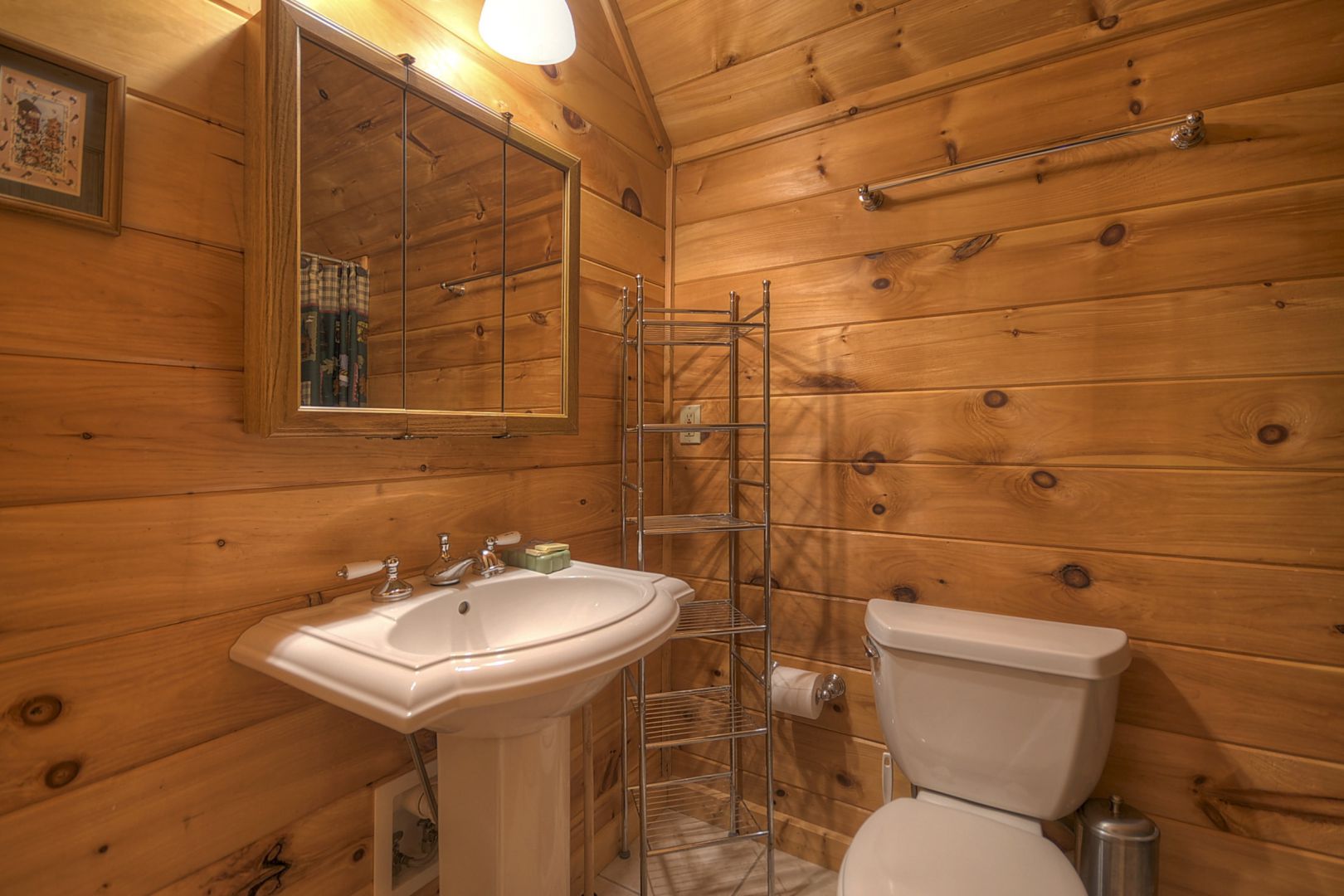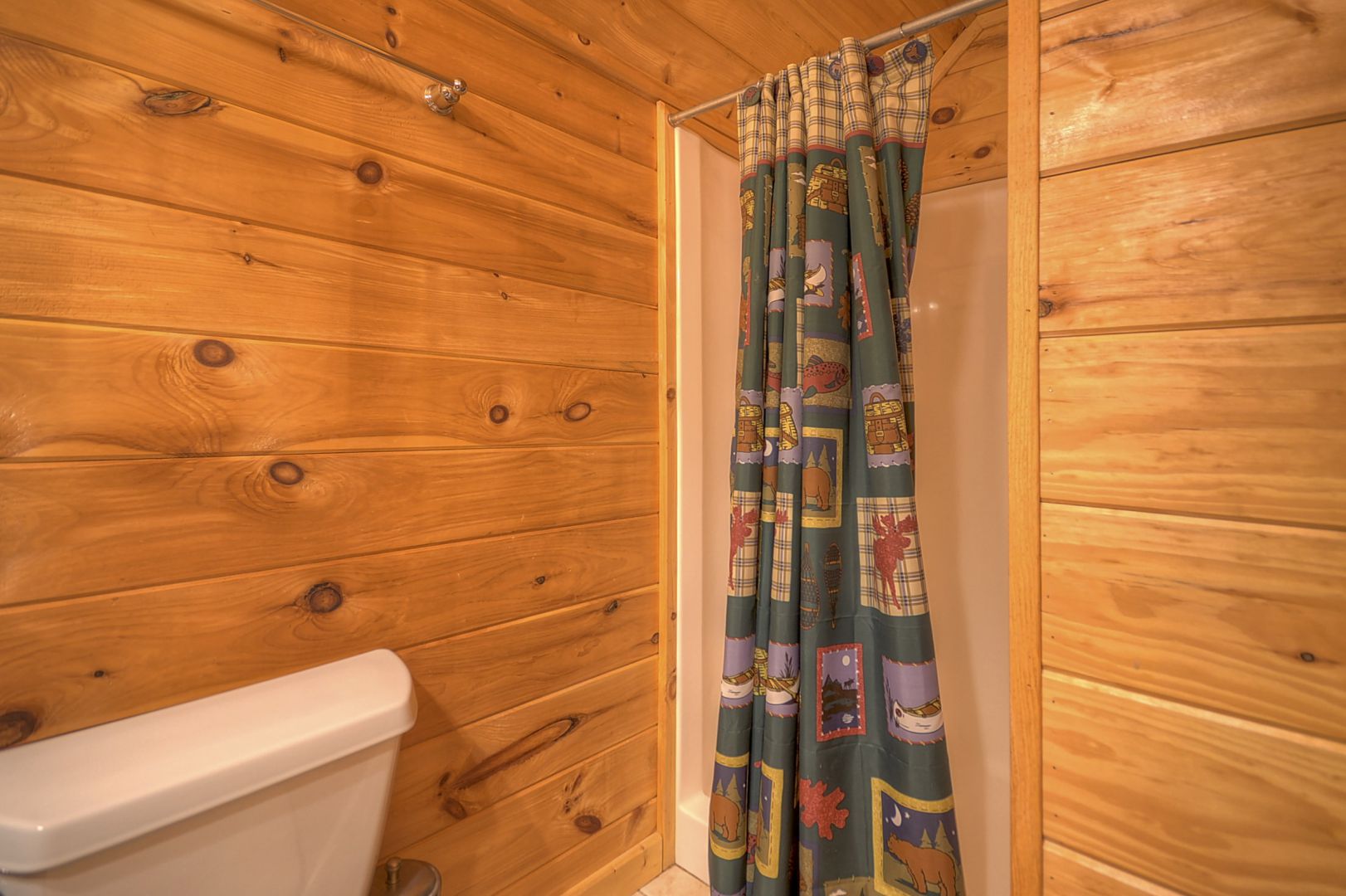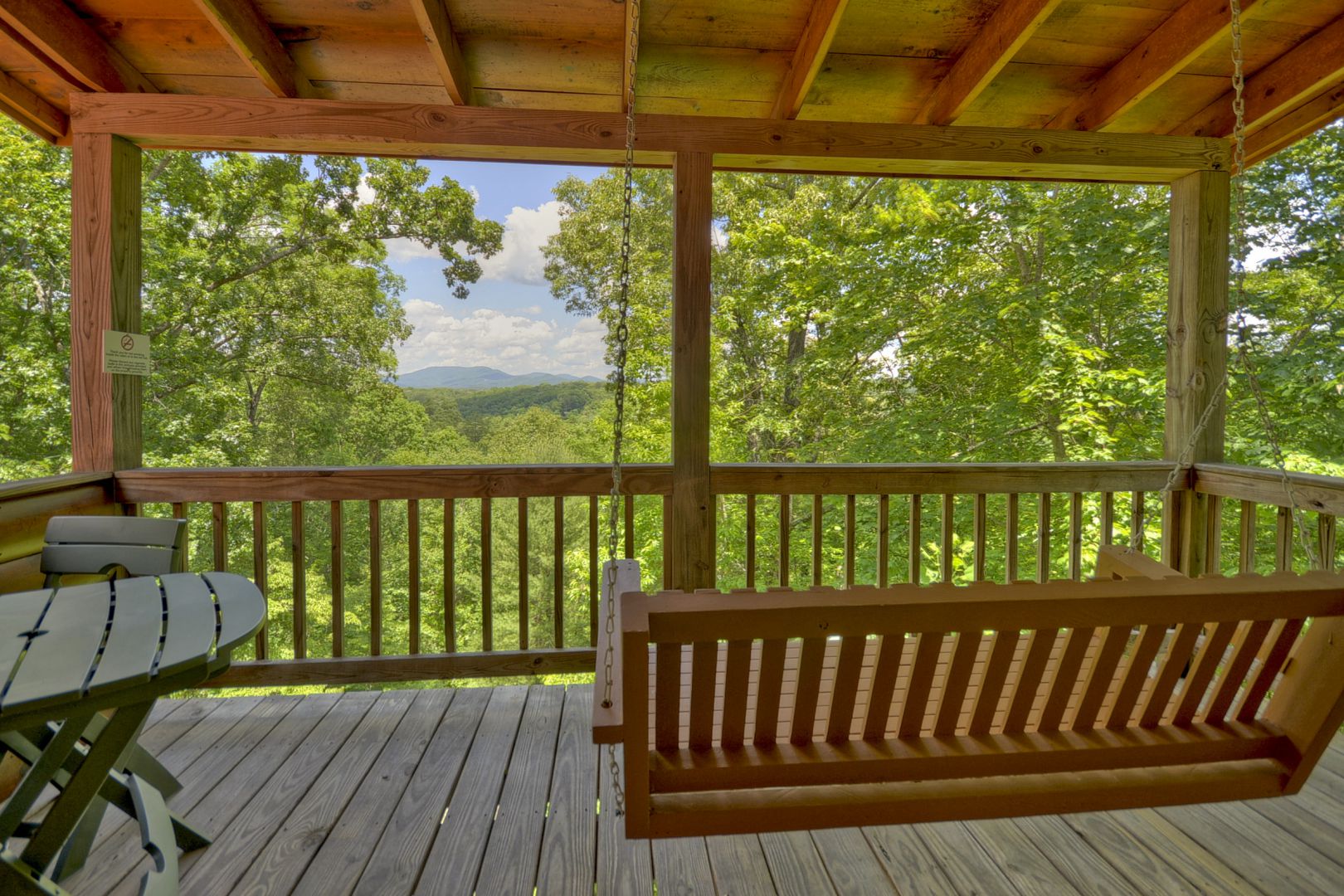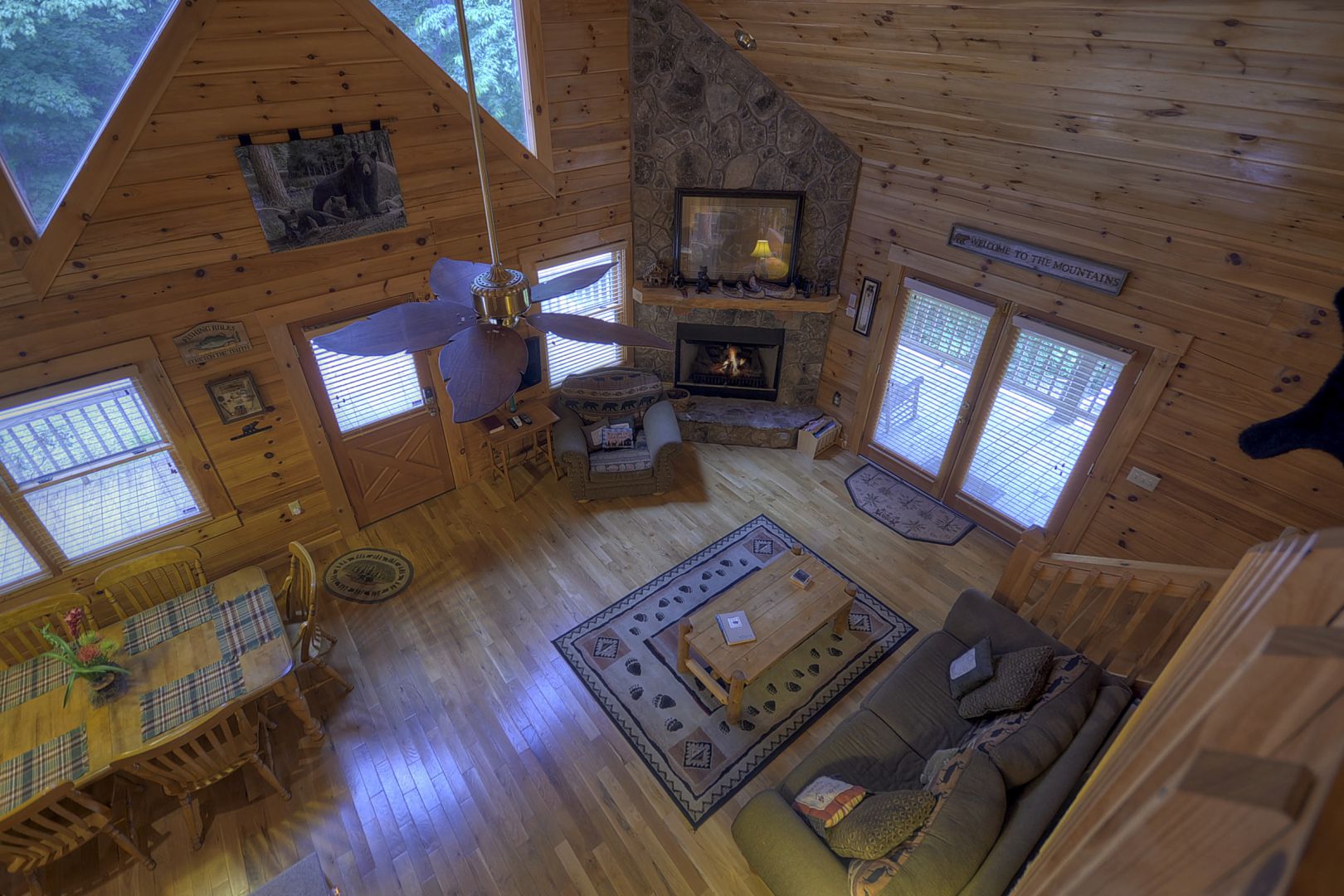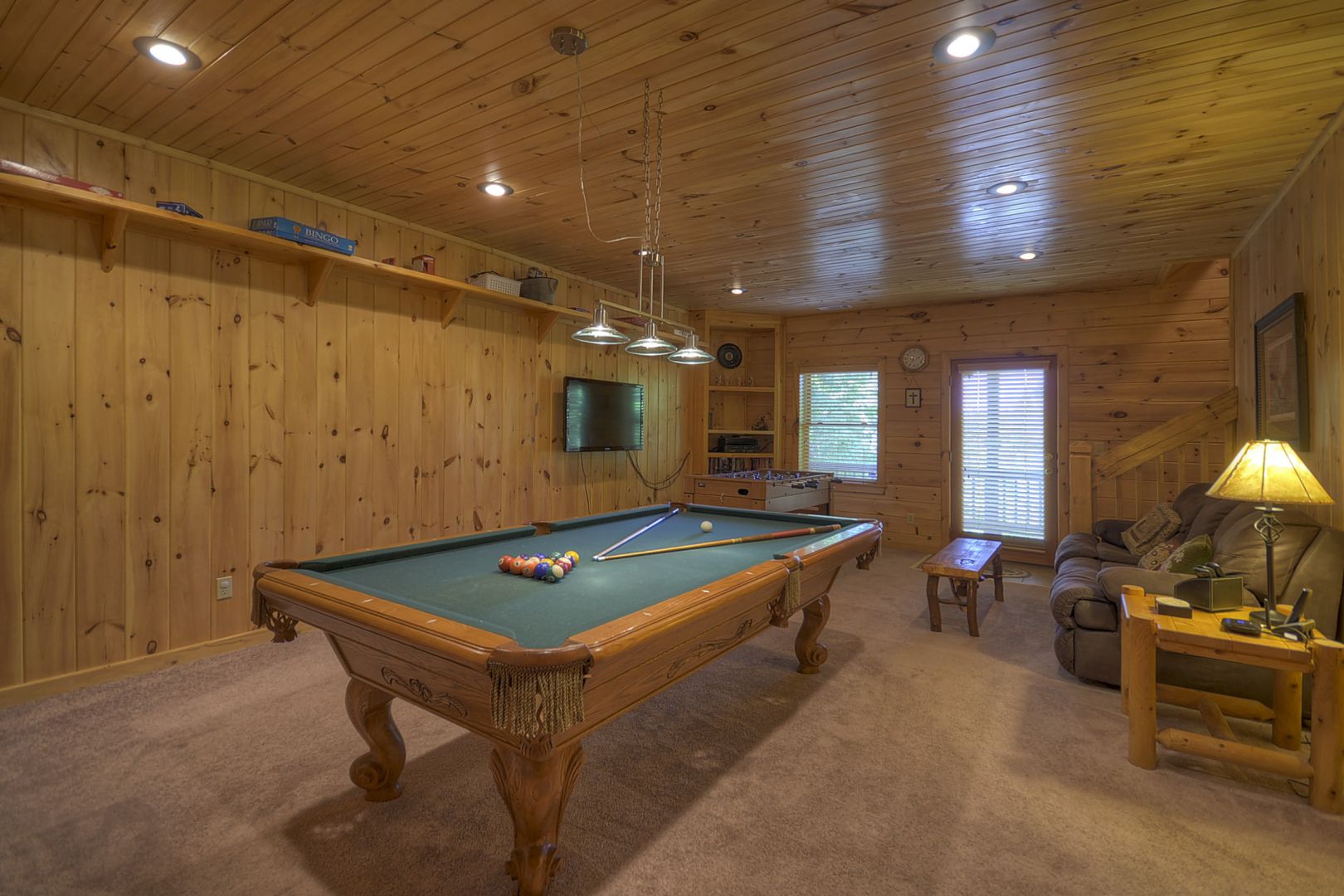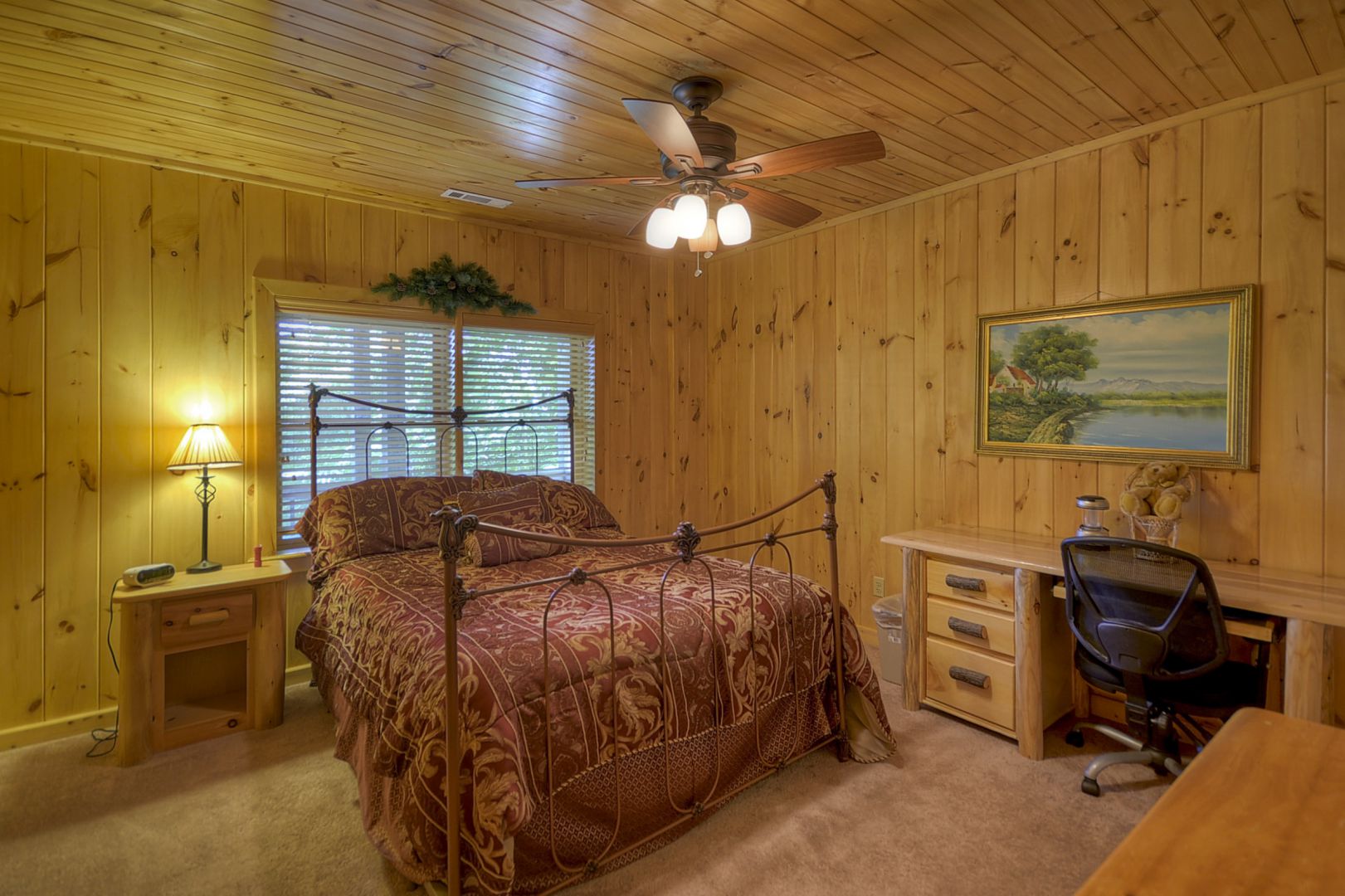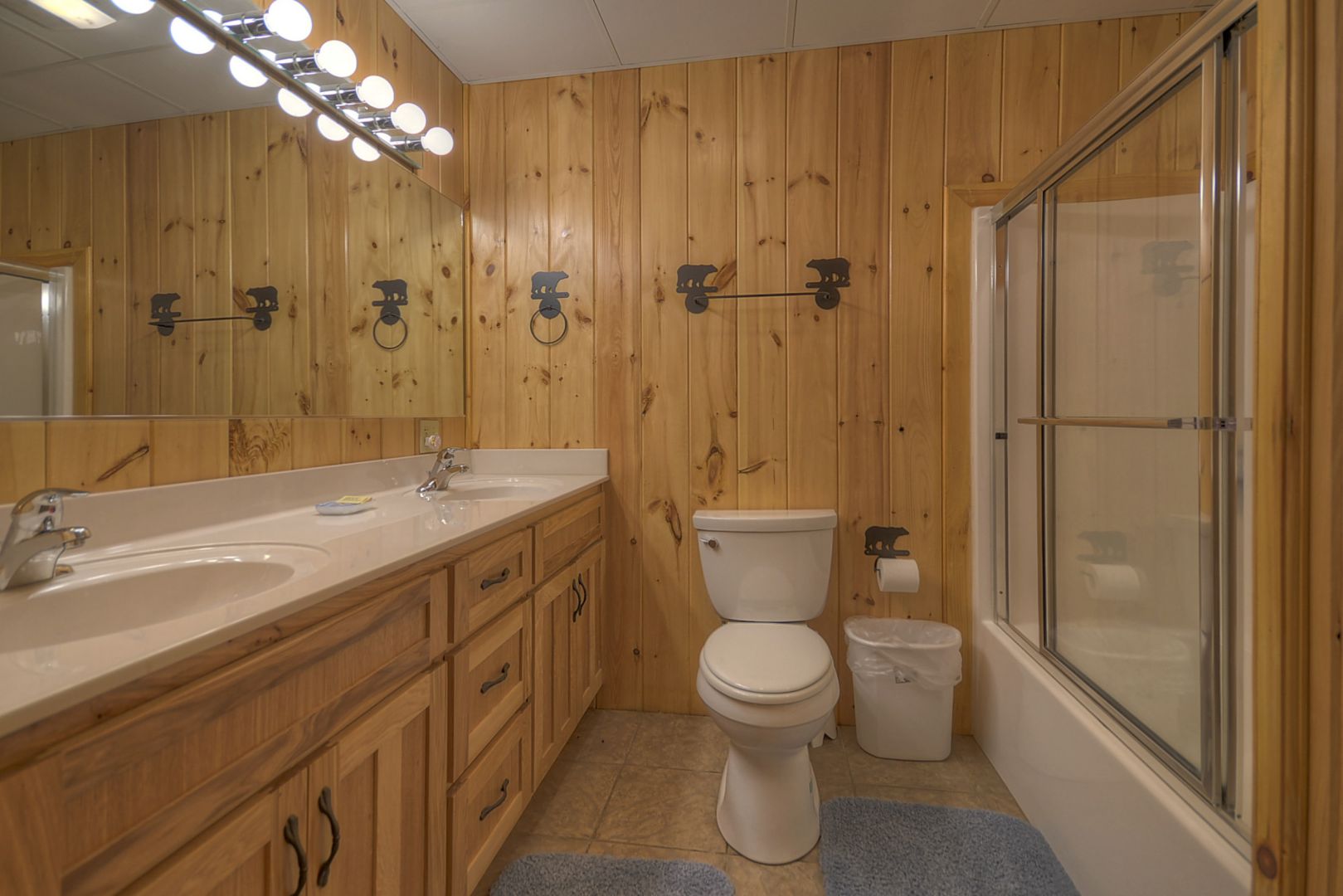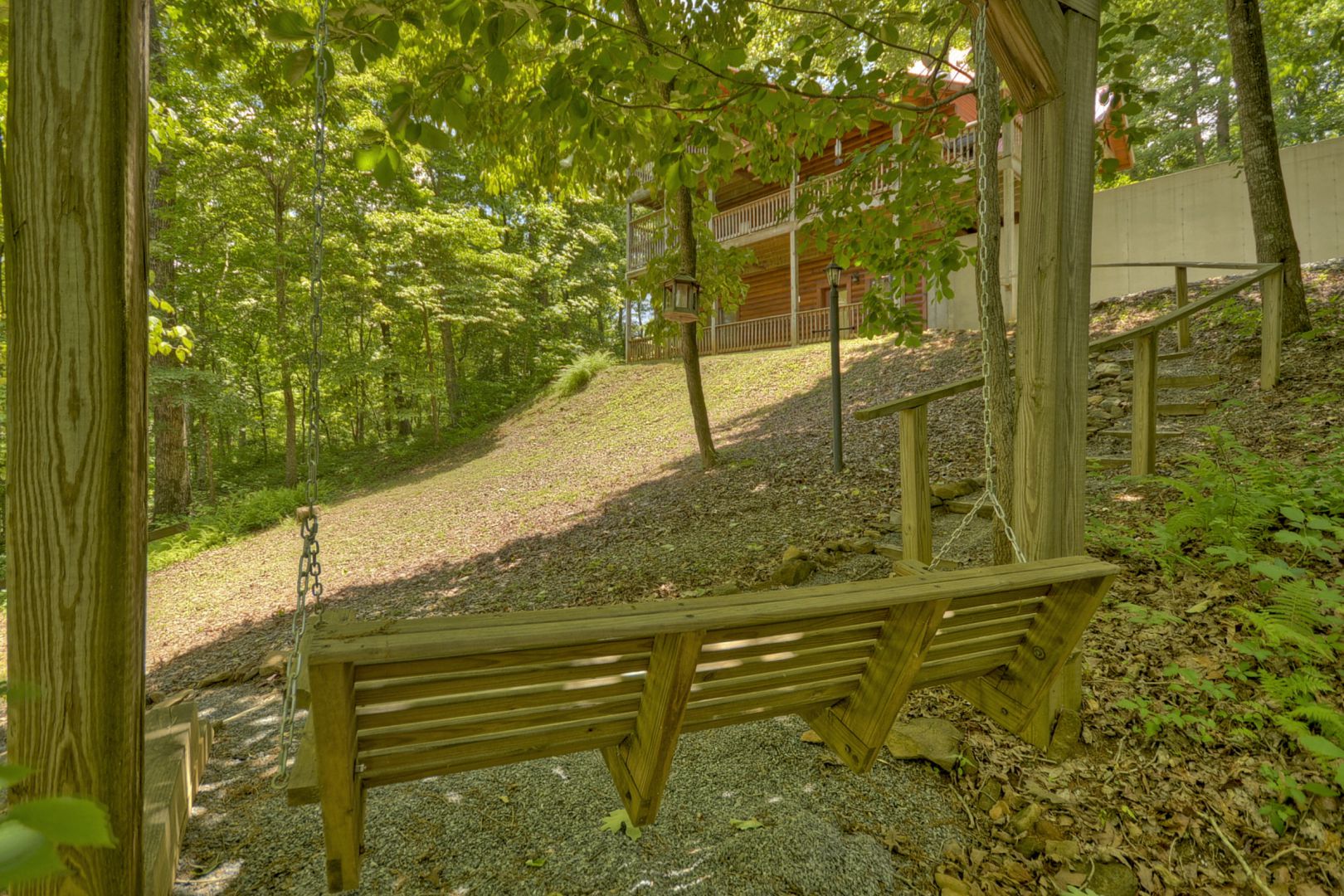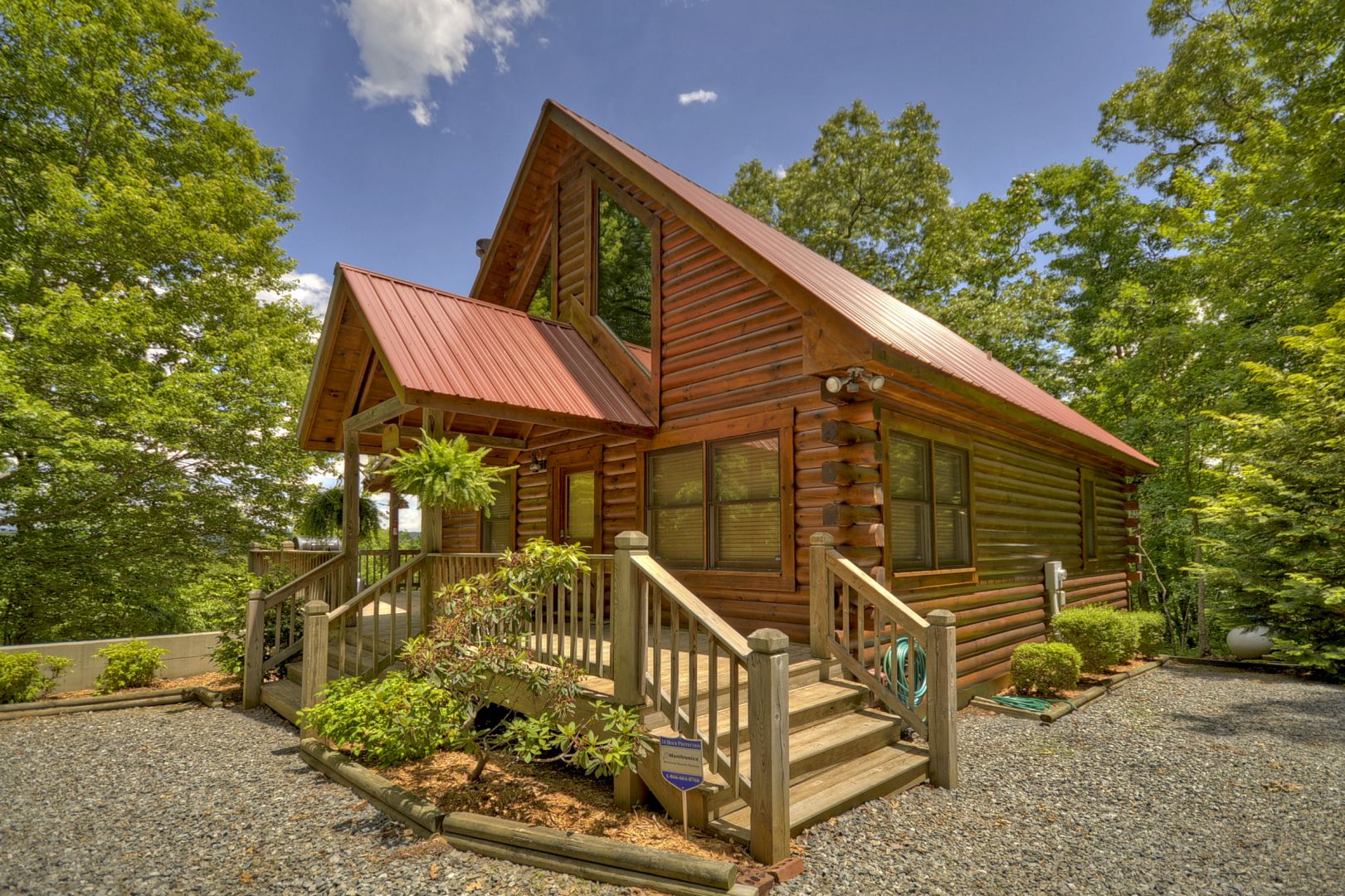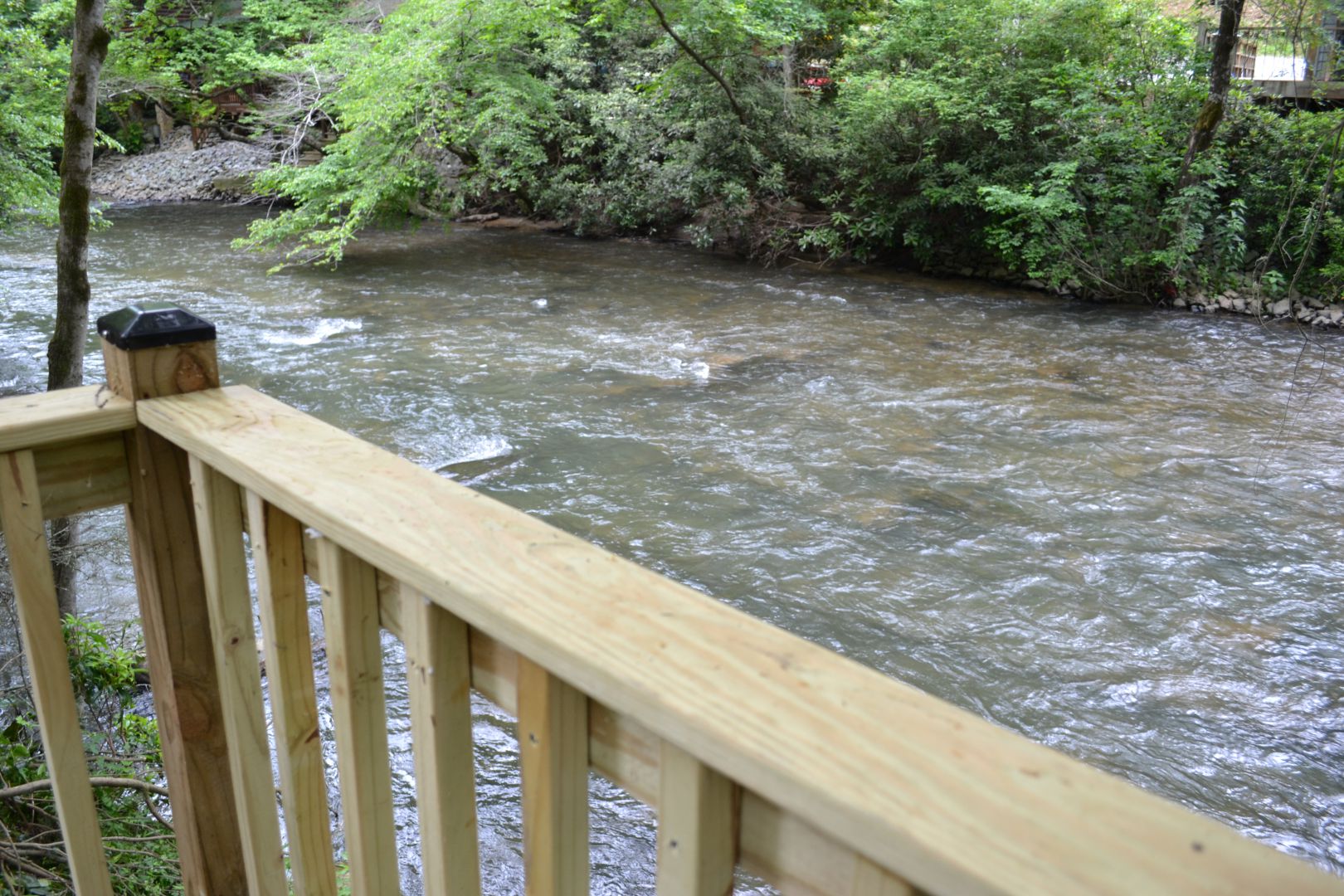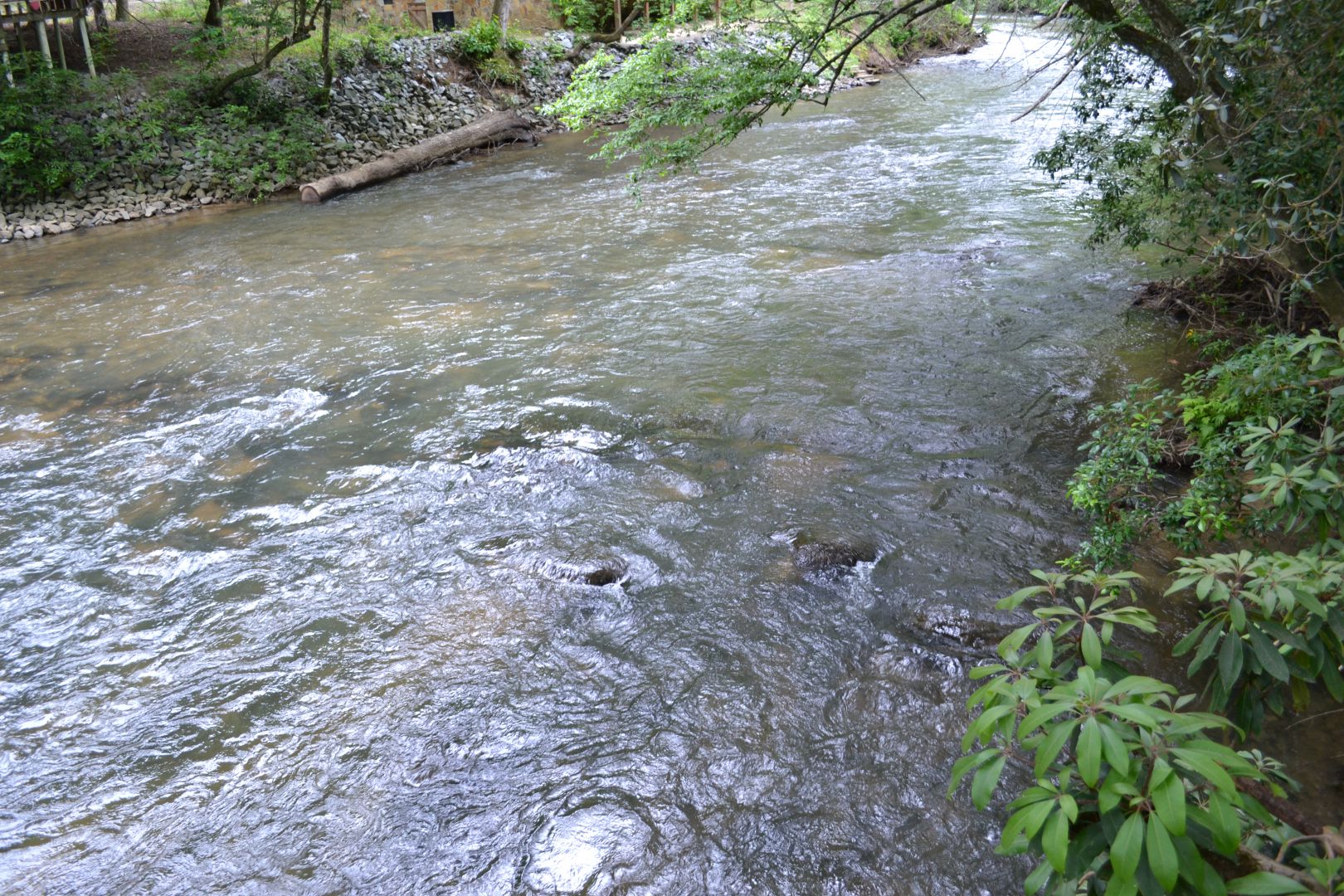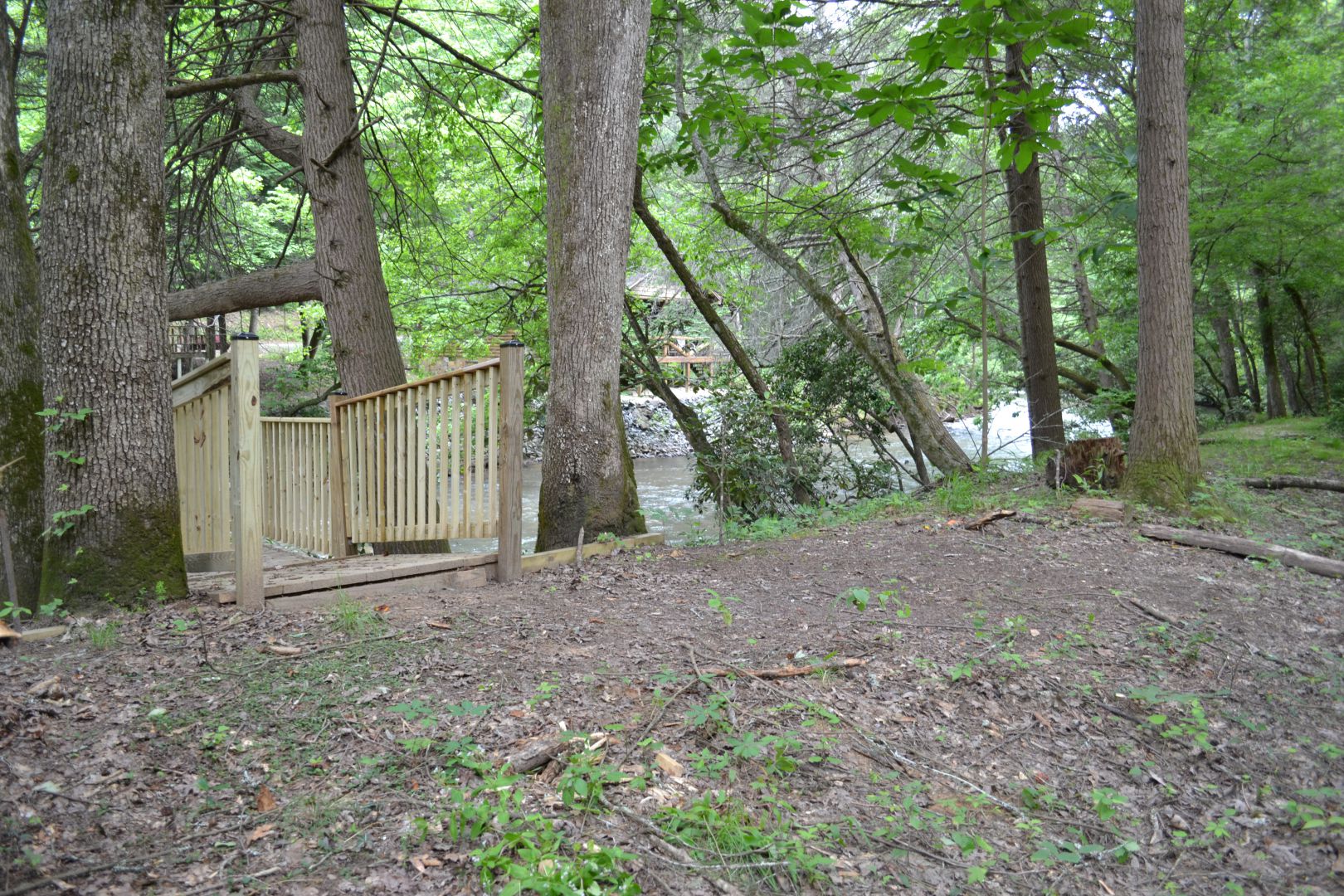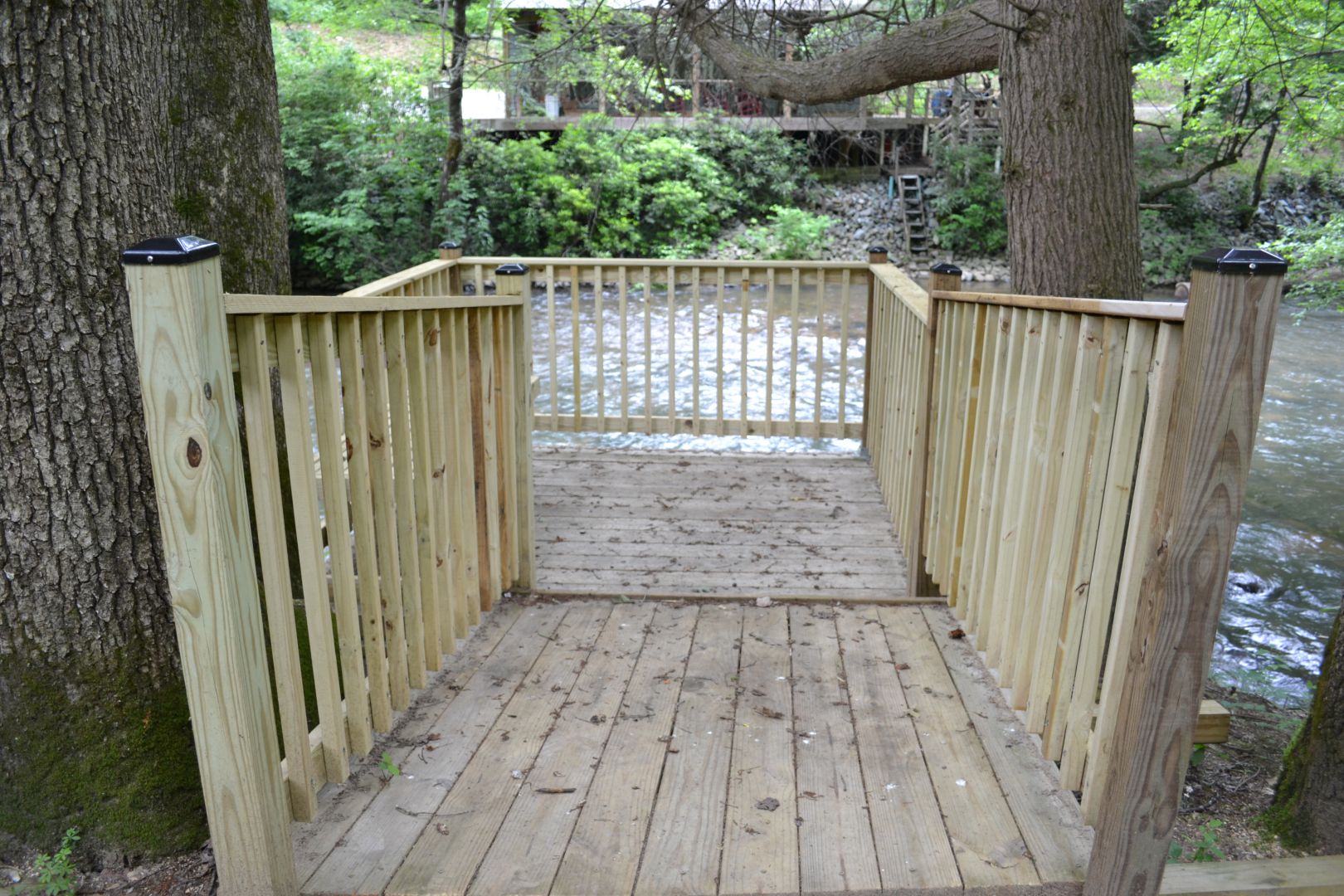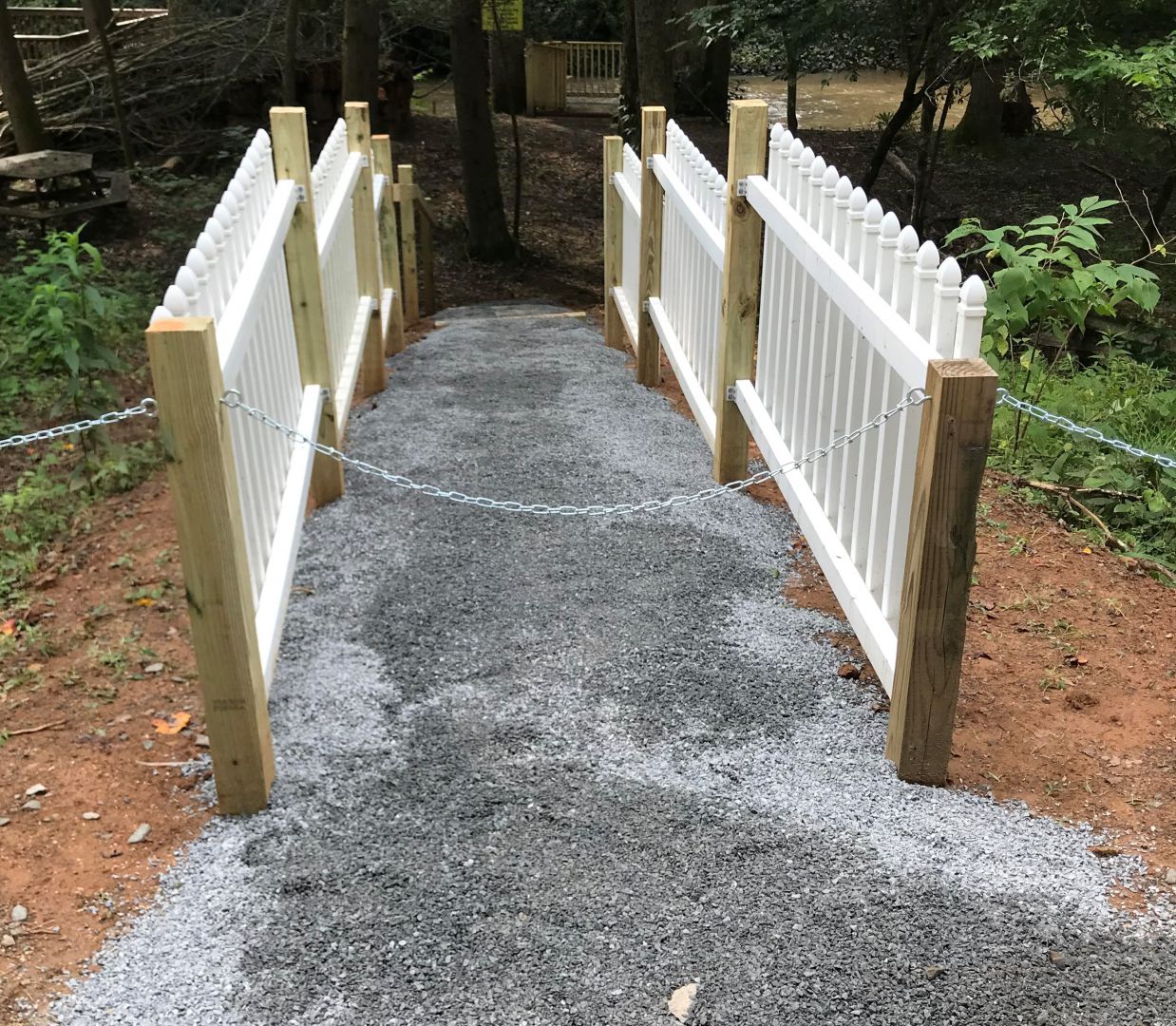 «
»
| | |
| --- | --- |
| Guests | 6 |
| Bedrooms | 3 |
| Bathrooms | 3 |



Reviews





This getaway was just what we needed. We enjoyed the pool table and the various games they had and the hot tub was amazing
Garcia Family
March 31, 2020





We had a lovely weekend at this property- no complaints at all. It was exactly what we were looking for. Will definitely book again.
Wagner Family
March 3, 2020





Property was clean, property managers responsive, and we where here over valentines weekend. Ice and Fire festival was fun and if you visit must have one meal at THE BLACK SHEEP!
Shurling Family
February 21, 2020





We got there pretty late on the day of check-in, but the instructions were perfect. When we got in the property, it was exactly as the pictures, our kids loved it (15 & 17) and so did we. Very clean, and just as we had hoped. Hung out for the weekend, did the hot-tub, the fire pit (roasted marshmallows) and played the games that came with the house. We all loved it and would definately go back
Alley Family
January 21, 2020





The rental was all we hoped it would be. If you're looking for a very secluded cabin this is the place for you. Not much happening in the town this time of year. There are some pretty good places to eat though. I highly recommend staying here.
Sutch Family
December 27, 2019





Great weekend getaway Had a great weekend with friends. Great cabin. Clean. Feels remote, but just minutes from town
Shinall Family
November 3, 2019





It is so quiet and peaceful. The scenery is amazing. I just loved being up there and will definitely be returning
Hicks Family
October 27, 2019





Super clean and thoughtfully stocked in a beautiful setting. Perfect for our 3 generations
Wiggins Family
July 15, 2019





Lovely home—beautiful view from porch, spacious, plenty of room for parking
Tarabishi Family
June 24, 2019





We stayed at Bear Ridge Hideaway and it was wonderful. Clean, well maintained. Awesome downstairs with games. Hot tub was wonderful and the fire pit made it perfect. The view from the porch was amazing!
Jennifer
October 3, 2018





The cabin was exactly as pictured and it was so clean! We walked in and immediately felt at home. The linens and towels were clean and soft. The towels were wrapped in twine for that signature touch. We could not have stayed at a more perfect place. I eve
Ashley
September 21, 2018





We really enjoyed being surrounded by nature while having the amenities and comforts of our own home.
Cherri
August 13, 2018





Would definitely recommend this cabin and rental company
Robert
August 8, 2018





The property was wonderful...had an amazing view and was very clean. The staff was easy to work with.
Vicki
June 20, 2018





We enjoyed a weekend of rest & relaxation, pulling away from everyday routines to unwind & reset. We did just that. We experienced God in creation & within as we entered into the true rest that only comes from Them. Thank you for giving us this opportunit
Kay
May 24, 2018





Cabin was perfect!
Ellen
January 2, 2018
Property Rating:





Management Rating: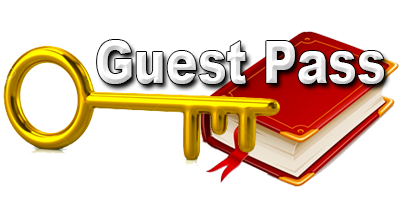 Featured Rental Cabin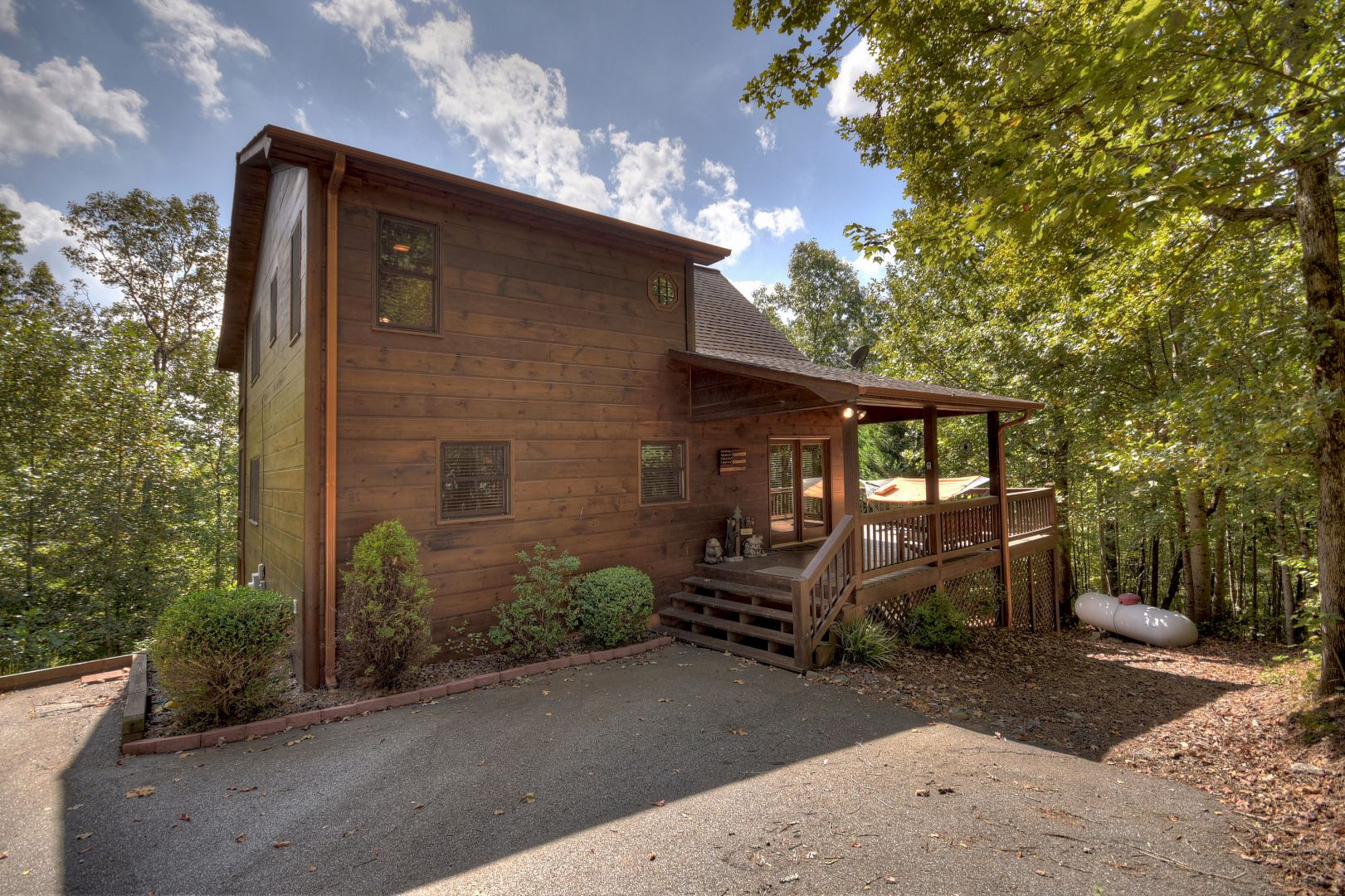 Blue Ridge
10 Guests
4 Bedrooms
3 Bathrooms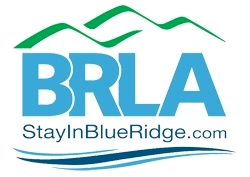 Blue Ridge Loging Association